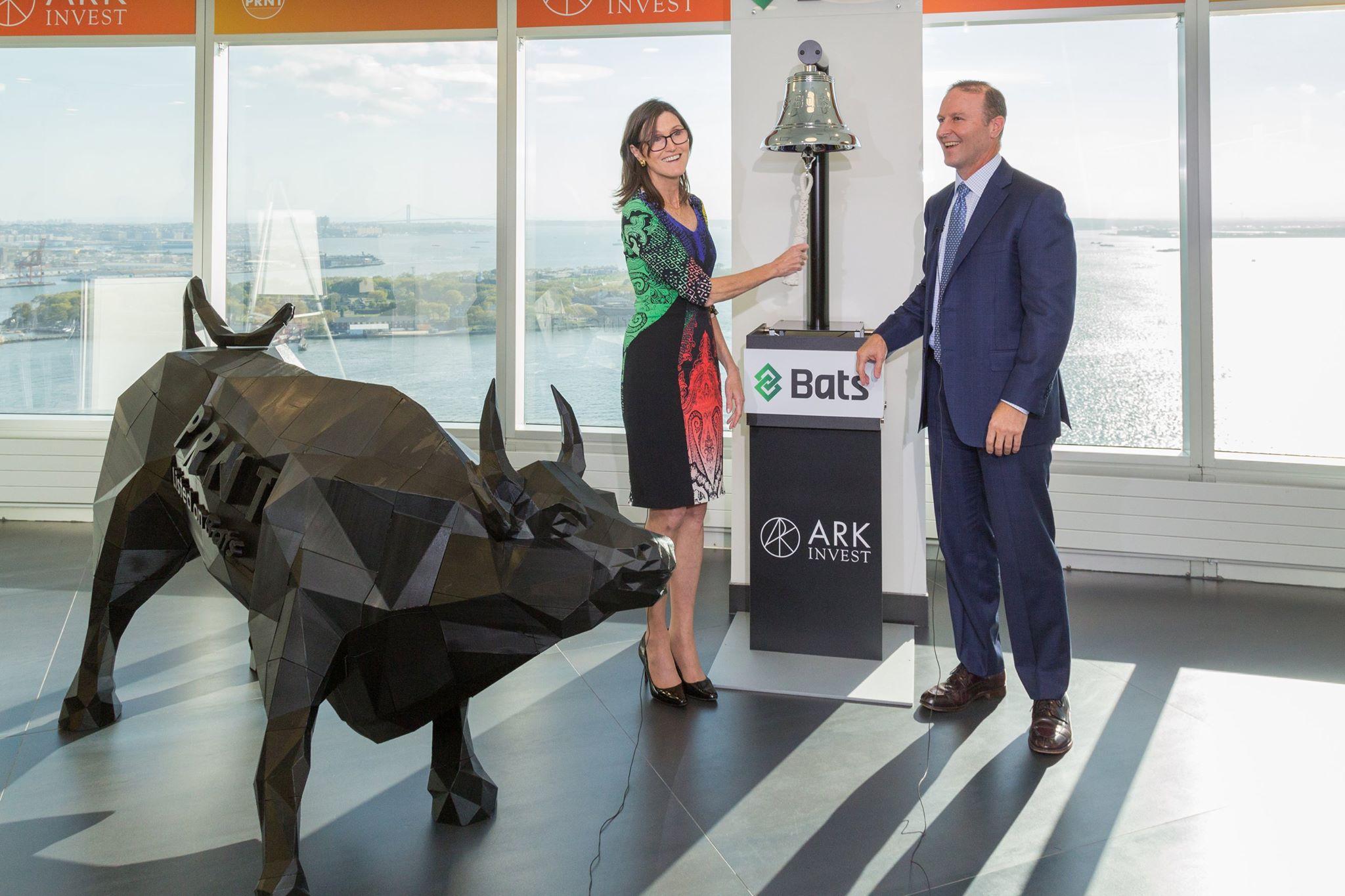 Cathie Wood Is Testing Out 'ARK on Steroids'—Are You Interested?
ARK Invest's Cathie Wood has emerged as one of the best investment professionals. Maintaining her penchant for innovation, she's now testing out a strategy that would reward innovators and bet against companies that have stopped innovating. Wood told CNBC's Squawk Box that ARK is testing a fund that will use a strategy she called "ARK on steroids." So, when will the ARK short fund be available to retail investors?
Article continues below advertisement
Wood, a well-known stock picker, is the founder of the ARK Invest, a $60 billion company. Her investment portfolio consists of six actively managed ETFs and two indexed ETFs. Her flagship ARK Innovation fund has returned an average of nearly 45 percent annually over the past five years. She's big on innovation and disruption.
Cathie Wood is wary of value traps
Wood has long been warning of value traps, and she's trying to do something about them. She thinks that benchmark funds have big risks in the long term, as they include many companies that have done well historically but may be disrupted. These companies, according to Wood, have lured short-term investors through share buybacks and dividends but have not invested in innovation.
Article continues below advertisement

To combat this, Wood has lapped up innovative plays. After the market turned risk-averse in 2021 and rotated from growth to value, some innovative names became cheap. While this strategy might have led ARK funds to underperform in the short term, Wood is confident they'll be long-term winners.
Article continues below advertisement
How risky is Wood's short fund move?
Understandably, Wood's short fund strategy could be risky. Betting against big components of benchmark funds could mean serious losses. While Wood acknowledges the risk and volatility involved, she believes that over the next five years, the short fund will emerge a winner.
Article continues below advertisement
To put it into hard numbers, she said, innovation is currently priced into the global public marketplace at about $10 trillion–$15 trillion, and that will rise to nearly $200 trillion in about 10 years. Wood thinks the disruptors will be in the DNA sequencing, robotics, energy storage, artificial intelligence, and blockchain technology sectors.
ARK's top funds are a testimony to Wood's love of disruption. Her ARK Innovation ETF's top holding is Tesla. Other names in the fund include Roku, Teladoc, Square, Zoom, Shopify, Twilio, and Coinbase.
When will the ARK short fund be available to retail investors?
While risk-tolerant investors and Wood fans might be looking forward to investing in her short ARK fund, it will first be available to ARK employees only. Wood hasn't revealed when the fund will be available to retail investors.