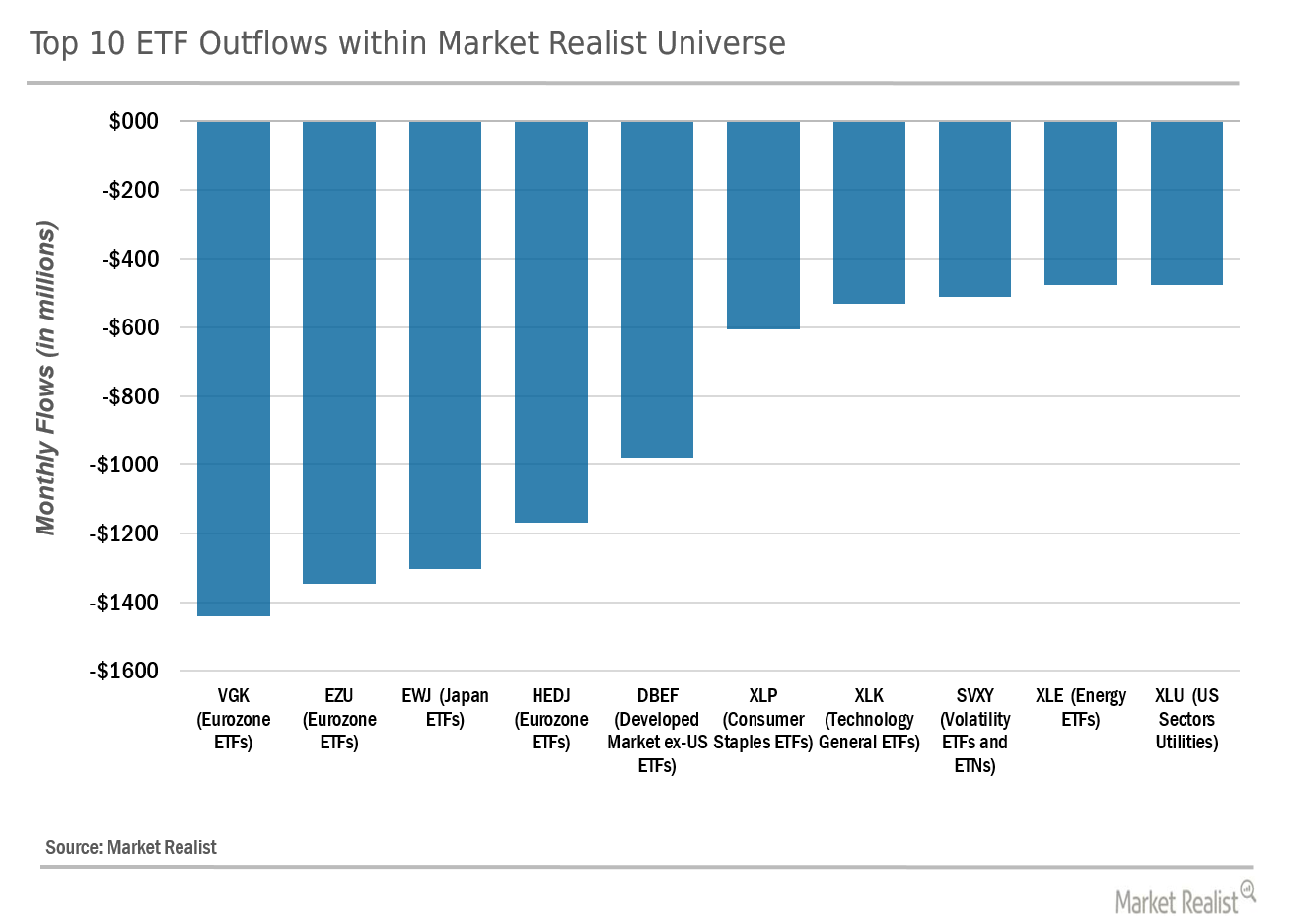 ETF Flows in 30 Seconds: 5 Things That Matter
ETF flows in a nutshell: Five important takeaways
Last week's ETF fund flows showed the beginning of a remarkable shift in investor behavior and asset allocation. Passively complacent investors seemed to turn into actively selective market participants, as we saw through various layers of the ETF universe.
The PowerShares QQQ Trust (QQQ) saw the largest weekly capital inflows in 2016. Plus, QQQ outperformed its large US equity index ETF counterparts (SPY)(DIA)(IWM) on a weekly and monthly basis for the first time in 2016. Dive into Part 2 of this series to learn more.
GICS sector ETFs witnessed the second-highest weekly net outflows in 2016. The highest was in the Post-Brexit trading week. The breadth of outflows was unprecedented in 2016! Capital left eight out of nine GICS sector ETFs. Learn more in Part 3 of this series.
The hunt for yield became more selective. Capital rushed into the PowerShares' S&P 500 High Dividend Low Volatility Portfolio (SPHD). We explore the significance of these flows in Part 4.
Emerging Market ETFs continue to see large inflows. The iShares Core MSCI Emerging Markets ETF (IEMG) and the iShares MSCI Emerging Markets ETF (EEM) took the first and second spots on a weekly and monthly basis.
Article continues below advertisement
Article continues below advertisement
Top ten inflows
Top ten outflows
These five themes were prominent in the top ten ETF inflows and outflows in our entire ETF universe in July.