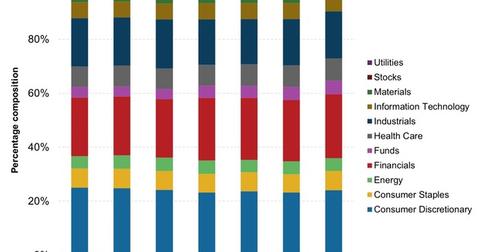 The Invesco European Growth Fund Class A (AEDAX): Historical Overview
By David Ashworth

Updated
An introduction
The Invesco European Growth Fund Class A (AEDAX) "seeks long-term growth of capital by investing in reasonably priced, quality companies in the European region, with strong fundamentals and/or accelerating earnings growth."
The fund house employs four criteria to determine if an issuer is in Europe:
It must be organized under the laws of a country in Europe.
It must be a principal office in a country in Europe.
It must derive 50% or more of its total revenues from business in countries in Europe.
Its securities must trade principally on a security exchange, or in an over-the-counter market, in a country in Europe.
Although the fund managers invest across market-cap, their primary focus is the small and mid-cap space. The fund's literature claims an emphasis on fundamental research while constructing the portfolio. It uses the bottom-up approach while choosing securities for the portfolio. Sector and country trends are of secondary importance to fund managers.
Article continues below advertisement
AEDAX is well-diversified, with 73 holdings as of September 2015, when it was managing assets worth $1.50 billion. As of the fund's September portfolio, its top ten equity holdings include British American Tobacco (BTI), WPP (WPPGY), and Publicis Groupe SA (PUBGY), which together make up 6.1% of AEDAX's portfolio. As of its June portfolio holdings, it was also invested into ABB (ABB), and SAP SE (SAP).
Historical portfolios
For this analysis, we'll be considering AEDAX's holdings as of June 2015—the latest sectoral breakdown available to us. Any holdings after June reflect valuation-driven changes in the portfolio, not the actual holdings. Do keep in mind that the fund discloses portfolio holdings only once every quarter.
AEDAX's managers have been quite consistent in terms of their sectoral exposure even with their bottom-up approach, which focuses on individual stocks instead of sector country trends. This is true for not just the seven months plotted in the chart above but going back to September 2014 as well. A look at individual stocks holdings shows that, except for energy and financials, AEDAX's portfolio churn has been quite low—an indication of the conviction of fund managers in their stock picks, even during the volatile times in 2015.
Continue to the next part of this series for a look at the performance of the Invesco European Growth Fund Class A (AEDAX) through September, and what contributed to its results.