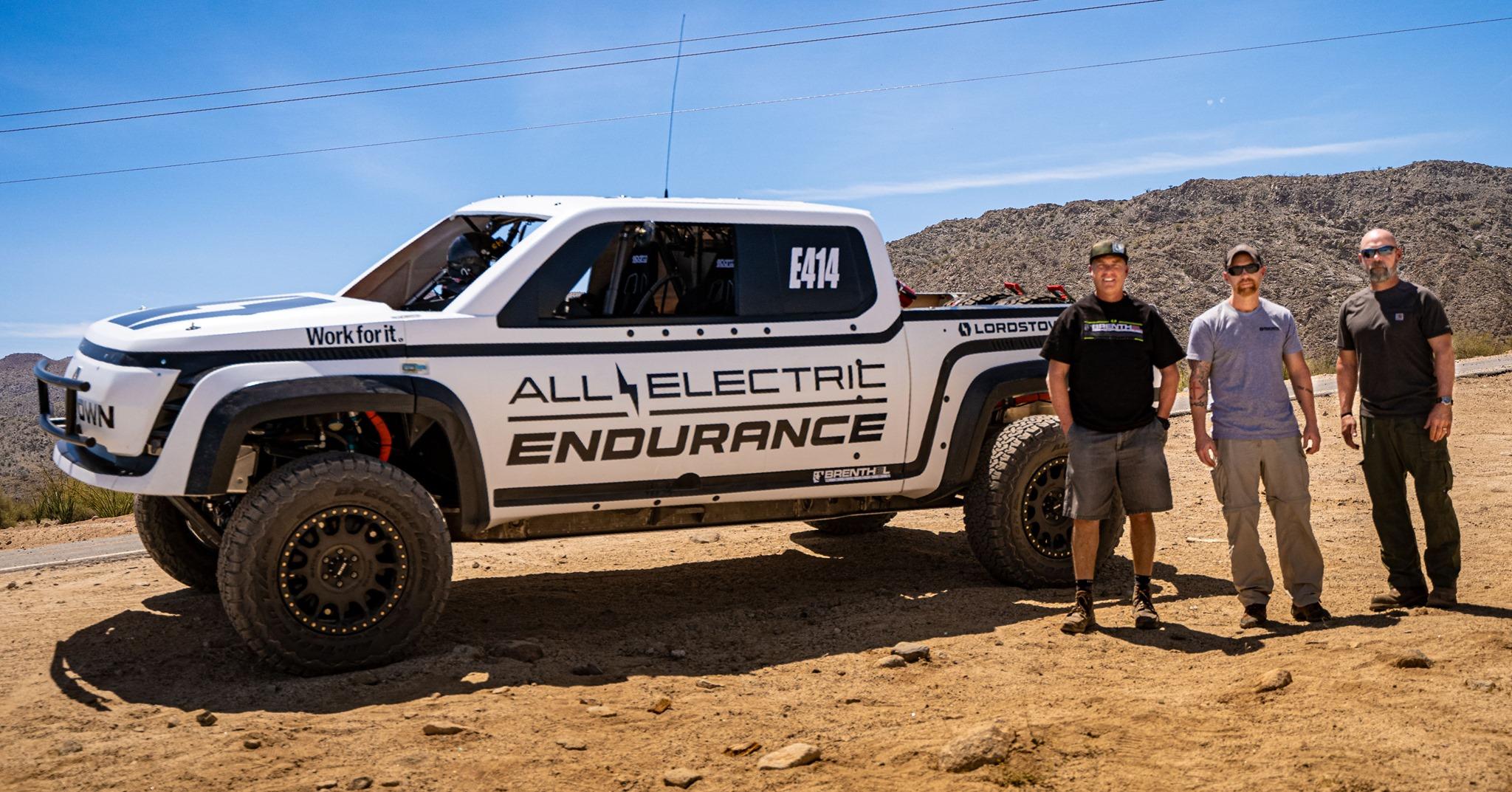 Lordstown Motors Stock Drops in 2021, Don't Expect It to Recover Soon
After betting on anything EV-related in 2020, investors have become more discerning in 2021. The risk-off sentiment has led to a rotation away from growth stocks. These factors have led to a sell-off in EV stocks. However, there are additional reasons for the precipitous fall in Lordstown Motors (RIDE) stock. Why is RIDE stock dropping and will it recover in 2021?
Article continues below advertisement
Lordstown Motors, founded in 2018, plans to start producing its first EV in September 2021. In 2020, the company went public through a reverse merger with a blank-check company DiamondPeak Holdings Corp.
Why RIDE stock has fallen
So far, Lordstown Motors has been cut in half in 2021. The fall from the peak of $30.75 RIDE stock reached on Feb. 11 is even more precipitous at 67 percent. While most of the other EV stocks have also experienced losses, the drop for RIDE is much steeper. Short-seller Hindenburg Research accused the company of fraud. On March 12, Hindenburg published a research report, which claimed that the company misled investors about its production and demand capabilities. Hindenburg added that the company greatly exaggerated the pre-orders for its Endurance pickup truck, which is scheduled to start production in September 2021 (if everything goes smoothly). The SEC is also investigating the matter.
Article continues below advertisement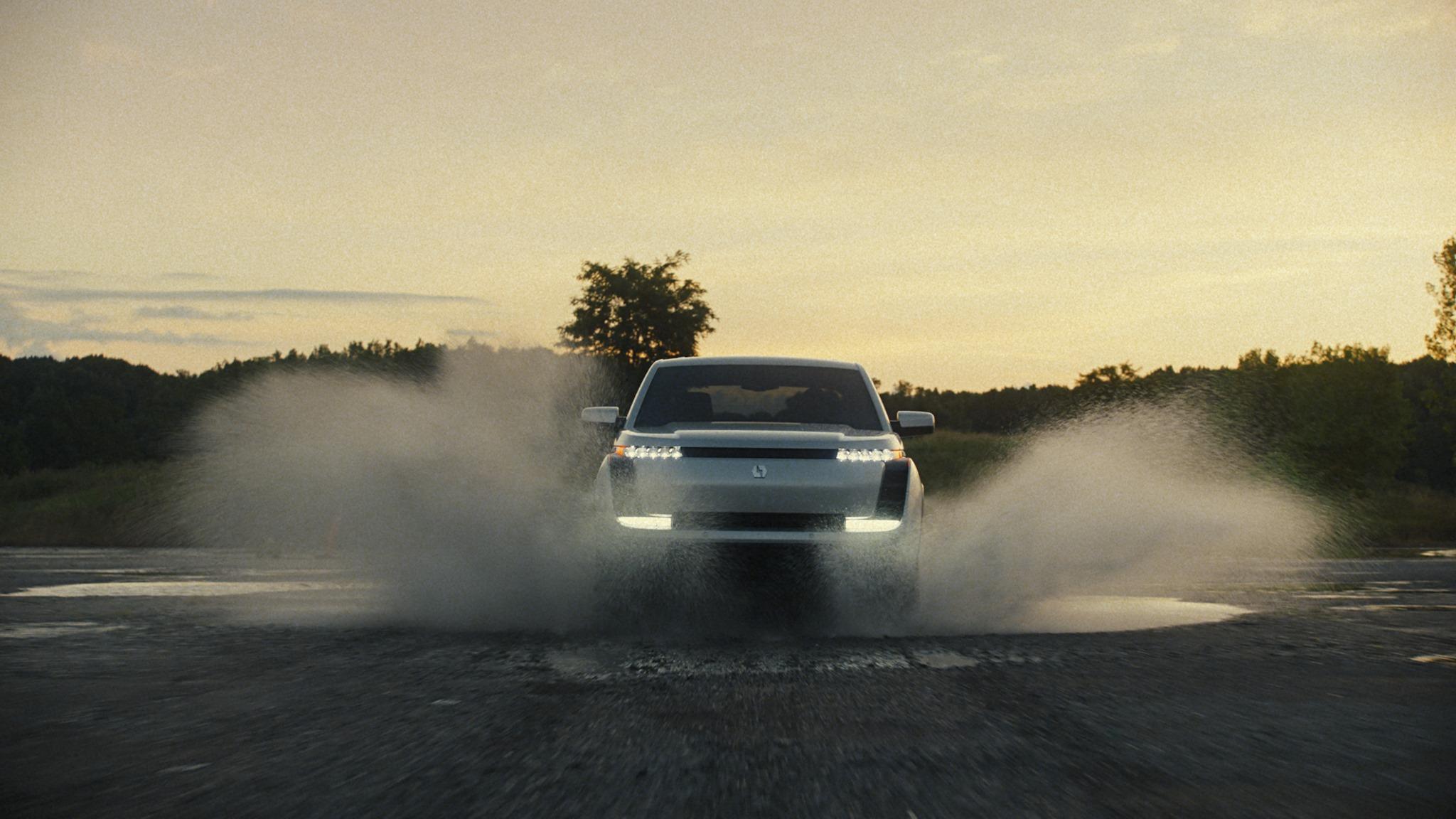 Nikola stock has already seen the wrath of Hindenburg's accusations. In 2020, Hindenburg accused Nikola of fraud and misleading investors. The stock fell hard after the allegations and ultimately its founder had to resign.
Article continues below advertisement
Lordstown Motors CEO Steve Burns's response wasn't convincing, which didn't help matters for the stock. On March 18, he told CNBC, "We never said we had orders. We don't have a product yet, so by definition you can't have orders."
Prediction for RIDE stock in 2021
According to Market Beat, six Wall Street analysts cover the stock. Among the analysts, three have a buy rating, while three have a sell rating for the stock. The average 12-month target price for the stock is $26.67, which implies a potential upside of 166 percent.
Article continues below advertisement
On March 18, Morgan Stanley lowered the stock's target price from $18 to $12 and kept an underweight rating. Morgan Stanley analyst Adam Jonas cut the target price since the company guided for an increase in capital and operating expenditures for the fourth quarter to accelerate expanding the production capacity to 60,000 units. BTIG also lowered the target price on RIDE from $50 to $40 on March 18.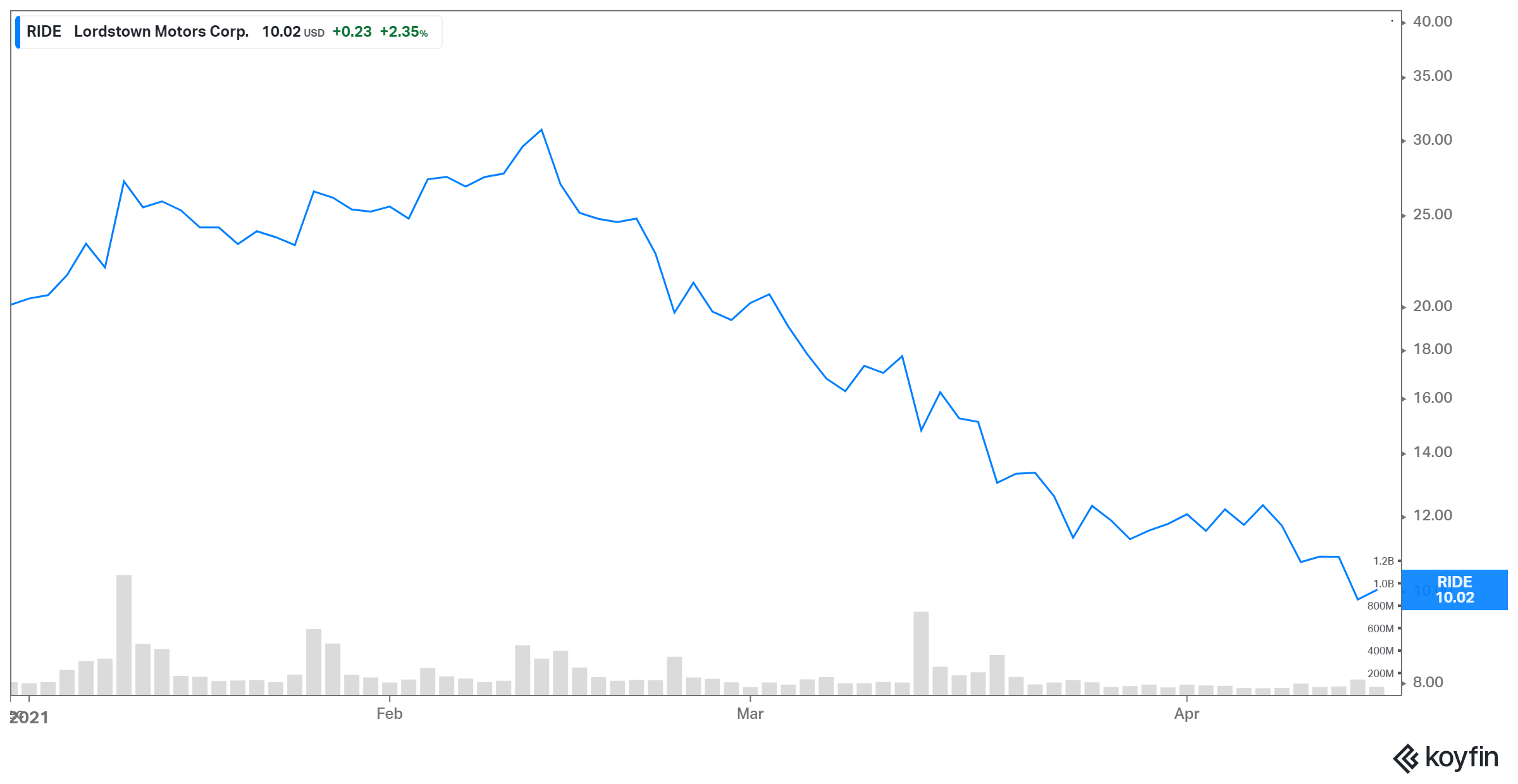 Article continues below advertisement
Recovery in RIDE stock will take time.
Many EV stocks have fallen in 2021 and even if they start to recover, the recovery might not take them to their previous highs. The competition is heating up intently in the market. Investors have become more discerning of EV stocks' soaring valuations. However, the stocks with sound fundamentals could regain their lost glory.
RIDE stock doesn't fall in that category, at least for now. The company faces severe trust issues after Hindenburg's report. The company's CEO and management haven't been able to convince the shareholders otherwise.
Article continues below advertisement
On September 10, 2020, the day when Hindenburg published a short report against Nikola, it was trading at $37.57. The stock fell hard after the report and the SEC investigation. NKLA stock hasn't been able to regain that level. Currently, its stock is trading at $10.98, which is a 71 percent decline compared to the price just before Hindenburg's allegations. However, it doesn't mean that all the losses are due to Hindenburg's thesis.
Since investors have many EV stocks to consider, the stocks have become relatively cheap after the recent dip. Some of the stocks have robust fundamentals as well. In such a scenario, a reversal of fortunes for a stock that has concerns regarding the legitimacy of its orders and other issues probably won't recover anytime soon.
Article continues below advertisement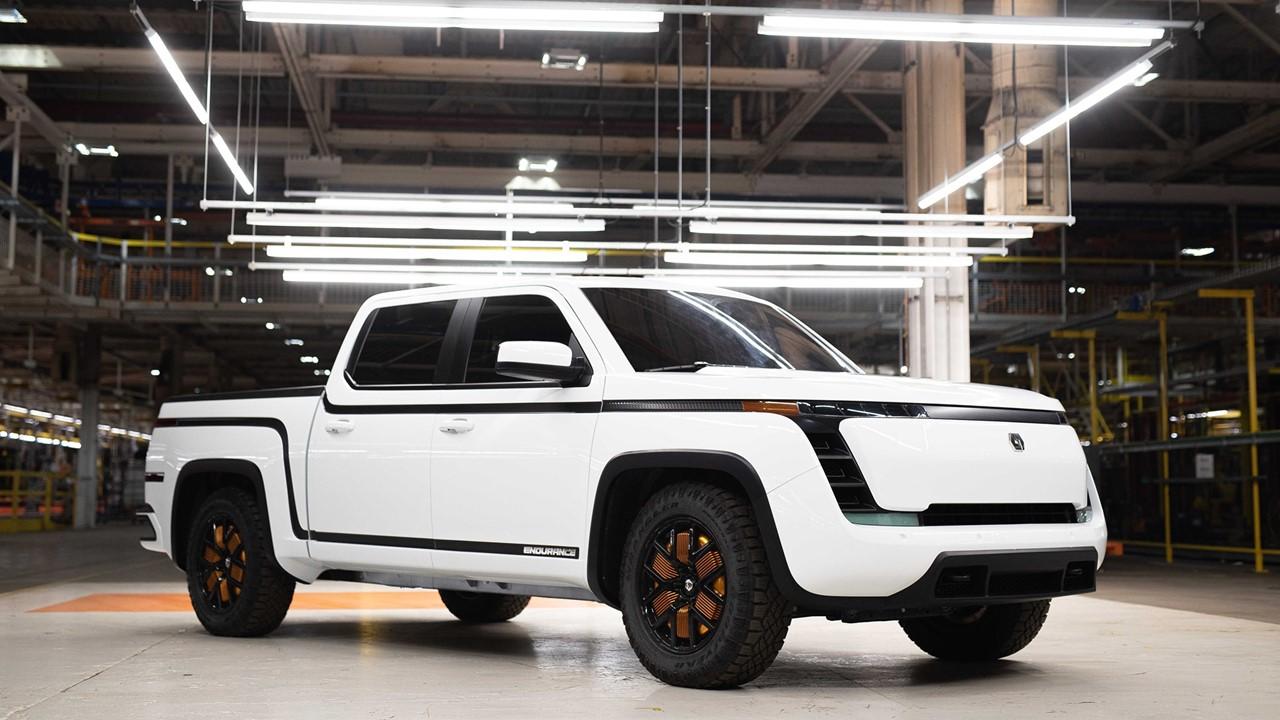 Cheap EV stocks to consider now
After the recent rotation away from growth stocks, many stocks, EV stocks in particular, have seen a huge sell-off. As a result, some of them are trading at very nominal prices. While these names might not exactly be cheap, they do offer value at this price compared to their fundamentals and growth outlook.
Some cheap EV stocks including ChargePoint, CLII stock (scheduled to take EVgo public), NIO, Arrival, Li Auto, Volkswagen, and Ford will likely recover going forward.