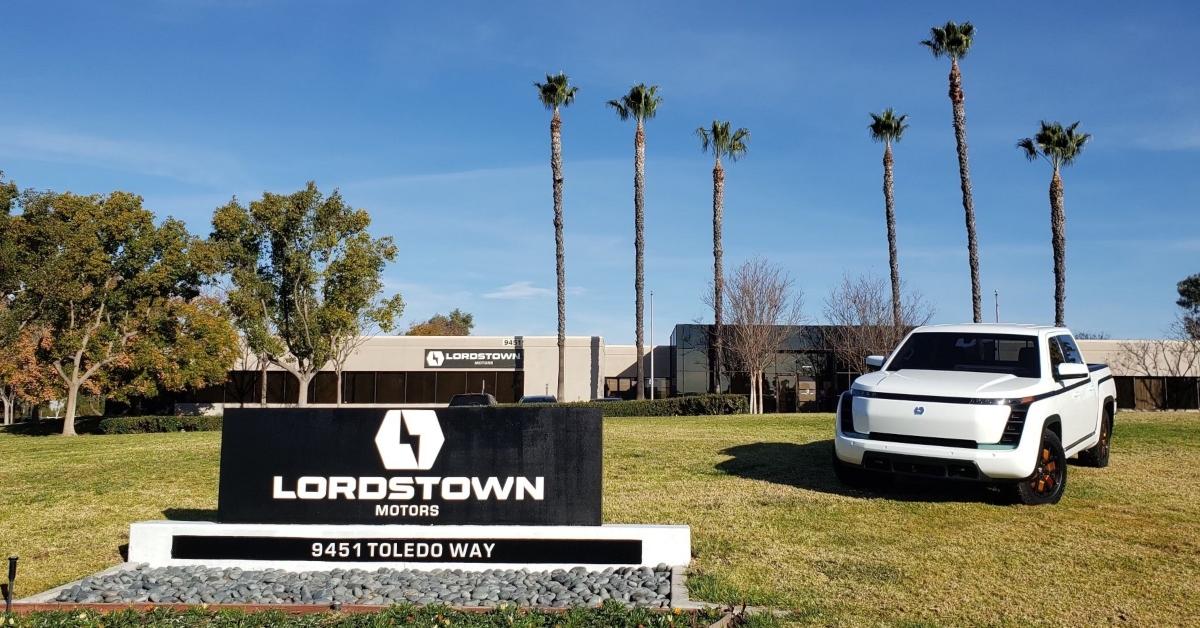 Lordstown Motors Stock Falls After Fraud Accusations From Hindenburg
On March 12, Lordstown Motors (RIDE) stock was down 16.5 percent to close at $14.78. The stock fell after fraud accusations from short-seller Hindenburg Research. Hindenburg is betting against Lordstown Motors' stock price, which means it gains if the stock falls. However, the stock has risen by 52 percent over the last year. So, what's the forecast for RIDE stock in 2021? Should investors buy the stock after the crash?
Article continues below advertisement
Founded in 2018, Lordstown Motors plans to manufacture electric vehicles. In 2020, the company went public through a reverse merger with a blank-check company DiamondPeak Holdings Corp.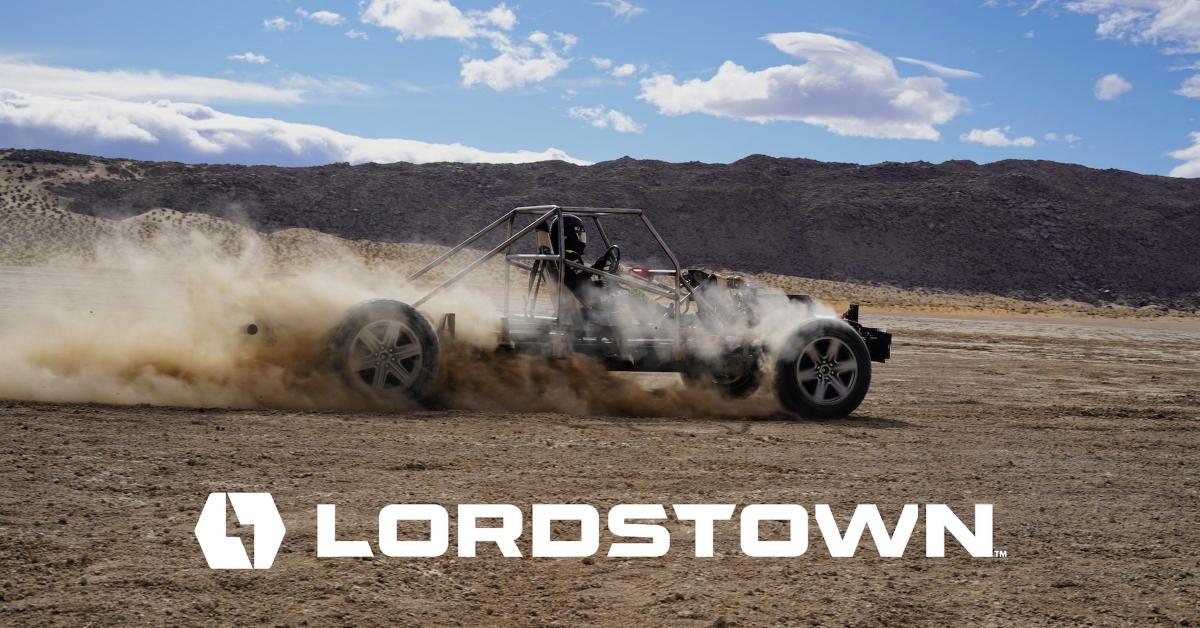 Article continues below advertisement
Lordstown Motors faces fraud accusations.
Lordstown Motors stock fell about 17 percent on March 12 after Hindenburg Research published a research report accusing the electric-vehicle maker of fraud. Hindenburg's report claimed that the company misled investors about its production and demand capabilities. The short-seller cited conversations with former staff, business partners, and documents showing fictitious orders and non-binding agreements.
Hindenburg also cited an unnamed former staff member saying that Lordstown has been making significant changes to the Endurance electric pickup truck's design. The company could be three to four years away from production. Previously, Lordstown Motors said that the production would start in September. Also, the truck caught fire during a recent road test.
Article continues below advertisement
Lordstown responded to Hindenburg and said that it's on track to start the production of its Endurance truck in September 2021. The company is expected to provide information more during a conference call on March 17. The stock is up 6.6 percent on this news.
In September 2020, Hindenburg also published a devastating report on electric-truck maker Nikola. As a result, Nikola's stock price fell significantly and its founder was forced to resign.
Article continues below advertisement
Lordstown lost the USPS contract
In February, Lordstown Motors lost a massive contract from the USPS (U.S. Postal Service). The postal service awarded the 10-year contract to Oshkosh Defense to upgrade its aging fleet of mail trucks. The contract is expected to have a value of about $6 billion.
RIDE's stock forecast
According to estimates compiled by MarketBeat, analysts' consensus target price is $25.20 for RIDE stock, which is 70.5 percent above its current price. Among the five analysts tracking RIDE, two recommend a buy and three recommend a sell. The highest target price of $35 is 136.8 percent above the stock's current price, while the lowest target price of $15 is 1.5 percent above the stock's current price.
Article continues below advertisement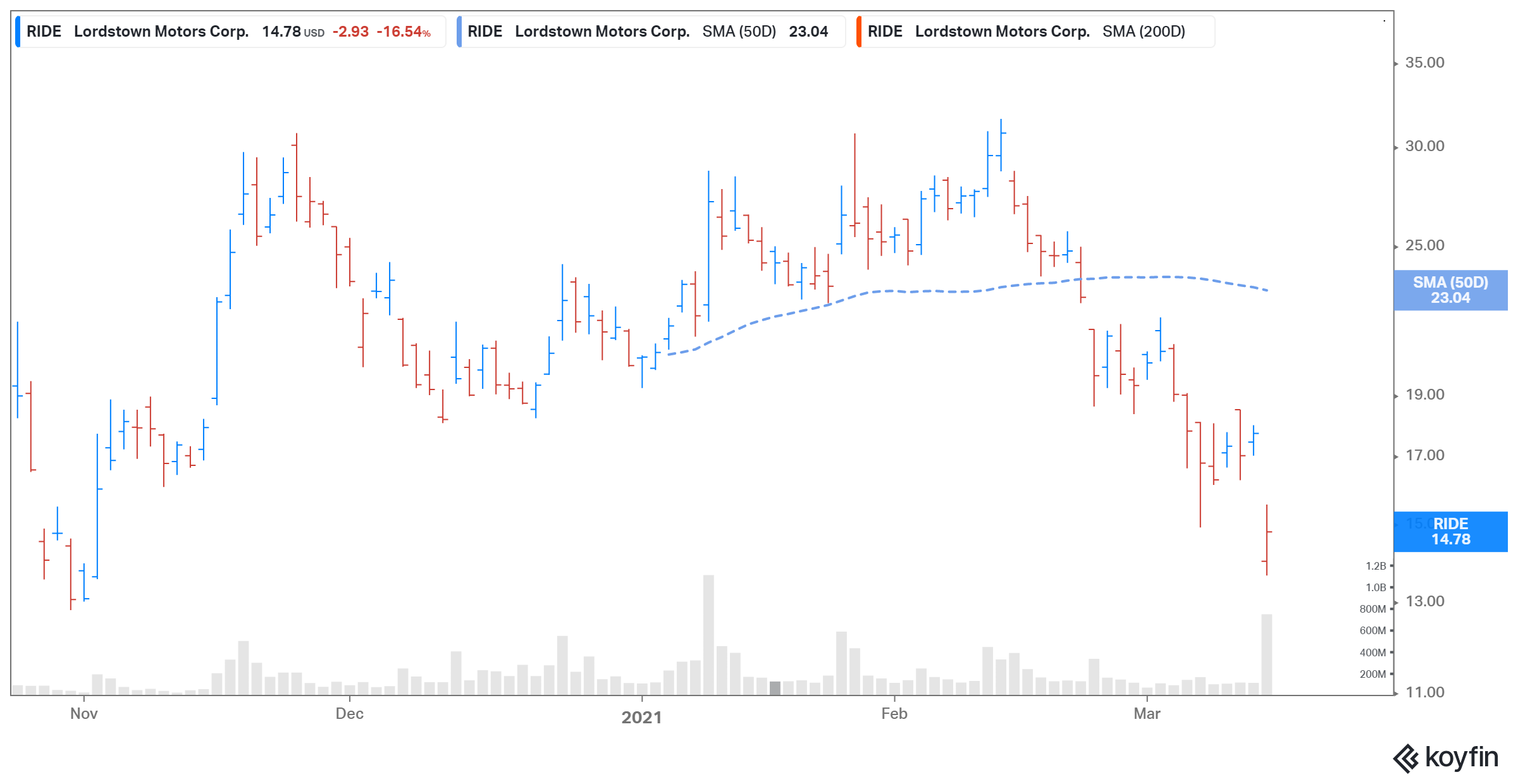 Is Lordstown a good EV stock to buy?
Investors should be careful buying Lordstown stock because Hindenburg's allegations could turn out to be more accurate. Also, the company hasn't sold any trucks yet. In 2021, Lordstown's net losses are expected to widen. Wall Street analysts expect the company to report a net loss of $1.08 per share, compared to $0.60 per share in 2020. RIDE's NTM EV-to-sales multiple of 30.6x looks expensive. In comparison, Workhorse and Oshkosh have NTM EV-to-sales multiples of 19.9x and 1.1x, respectively.
The EV industry's outlook looks very promising. The global EV addressable market is set to reach $803 billion in 2027, which is up from $162 billion in 2019. As a result, the revenue opportunity is significant for EV companies that execute well.