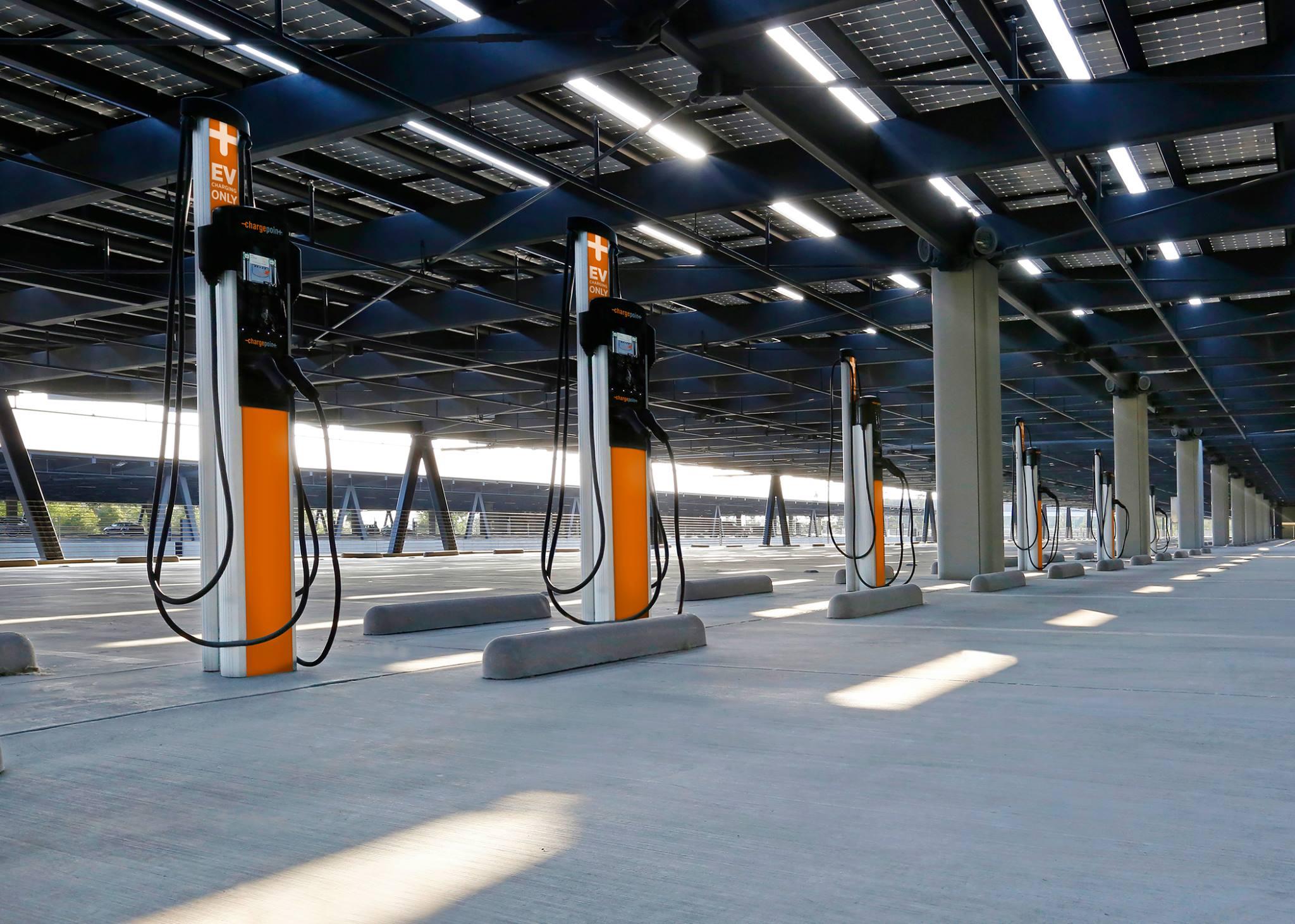 ChargePoint Stock Has Strong Fundamentals and Growth Potential
Article continues below advertisement
ChargePoint went public through a reverse merger with Switchback Energy on March 1. It's the biggest independent EV charging infrastructure operator globally with over 150,000 charging sites across 14 countries.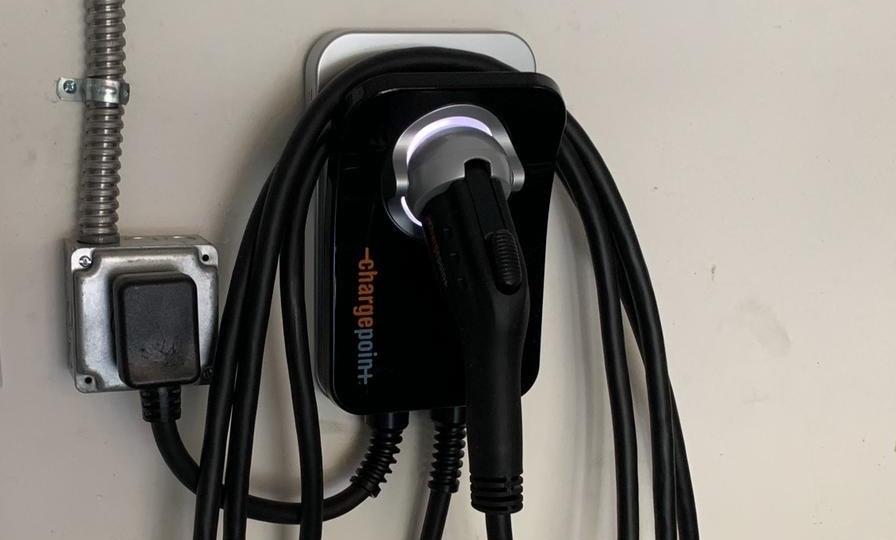 Article continues below advertisement
CHPT stock's progress
Since the completion of its reverse merger on March 1, ChargePoint's stock performance has remained rather bumpy. It started off strong only to keep gradually falling before witnessing a huge drop following its earnings report on March 11. Investors weren't happy that the company didn't raise its 2021 revenue estimates. Its current revenue forecast of $195 million–$205 million represents a growth of 37 percent YoY. The stock continued its downward trend to hit an all-time low of $20.2 on March 25.
There was a gradual recovery and later an upward spike when President Biden unveiled his EV infrastructure plan, which saw the stock rise by nearly 19 percent on March 31. On April 6, CHPT stock hit an all-time high of $31.09.
Article continues below advertisement
CHPT stock forecast
According to Market Beat, currently, six Wall Street analysts cover ChargePoint stock. Four analysts have a buy rating, while two have a hold rating for the stock. The average 12-month target price for the stock is $36.8, which represents a potential upside of 33 percent.
On March 25, Citigroup initiated coverage on CHPT with a neutral rating and a target price of $28. Citi analyst Itay Michaeli is positive on the fundamental story but prefers to look for a more compelling entry point on the stock.
Article continues below advertisement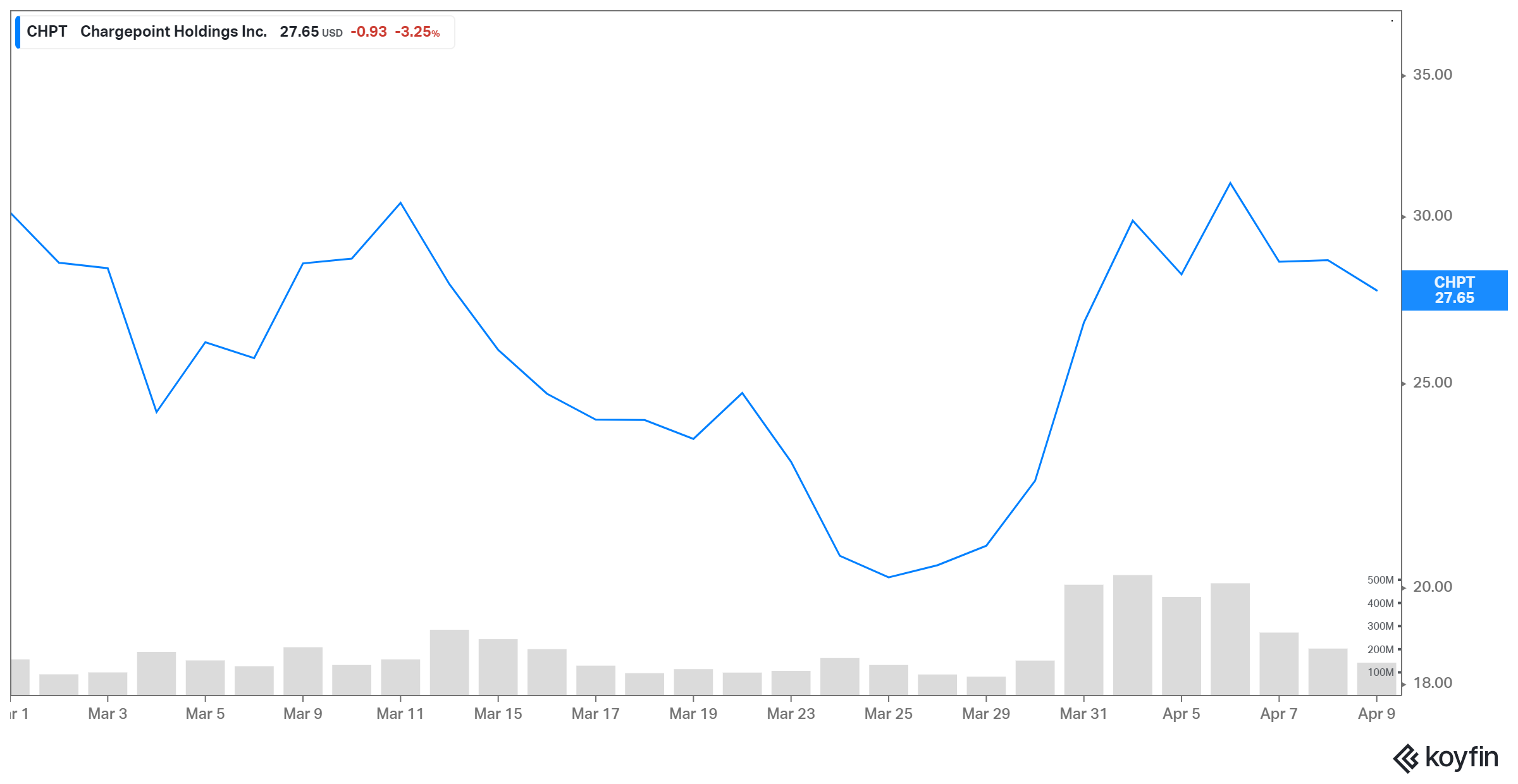 CHPT stock looks like a good buy
ChargePoint is the largest global EV charging network. It has more than 70 percent market share in the North American market. The company also has an established U.S. presence with strong customer relationships. The EV industry is expected to grow very strongly over the coming few years, based on most research. ChargePoint is positioned to take advantage of this boom. Also, the recent EV push unveiled by the Biden administration should help EV infrastructure plays like ChargePoint.
Article continues below advertisement
CHPT is trading at an EV-to-revenue multiple is 40x, based on its revenue estimate of 2021 and current enterprise value. While this seems high, the growth potential for the company should justify it. ChargePoint expects to grow its revenues to $2.07 billion by 2026 from nearly $200 million in 2021. There are more expensive plays in the market with far less compelling fundamentals. Blink Charging, for example, is trading at 171.2x the NTM EV-to-revenue multiple, according to TIKR. Blink's market share in North America is close to 8 percent, which is significantly lower than 73 percent for ChargePoint.
Article continues below advertisement
Best EV charging stocks
The competition in the EV-charging space is already heating up. Many EV charging stocks have either gone public or are in the process of doing so through blank-check companies. EVgo is going public through the Climate Change Crisis Real Impact SPAC, while Volta is going public through Tortoise Acquisition II Corp. (SNPR). Europe-focused EVBox is going public through TPG Pace Beneficial Finance (TPGY) while Nuvve, a leader in electric-vehicle-to-grid (V2G) technology, plans to go public through the Newborn Acquisition (NBAC) SPAC.
EVBox, the market leader in the EV charging space in Europe has a stronghold over Europe with over a 25 percent share of the EV charging station market. Its valuation is also attractive compared to its growth prospects, which makes it a good bet on the growing EV market.
Newborn Acquisition intends to acquire Nuvee, which is a differentiated play on the EV charging industry. Nuvee focuses on vehicle-to-grid technology. The company takes excess energy from an electric car and feeds it into the grid.