Why It's Difficult to Bet on CLII Even After the Recent Pullback
TheCLII SPAC has fallen by nearly 40 percent from its recent highs. What's the CLII SPAC's stock forecast after the decline?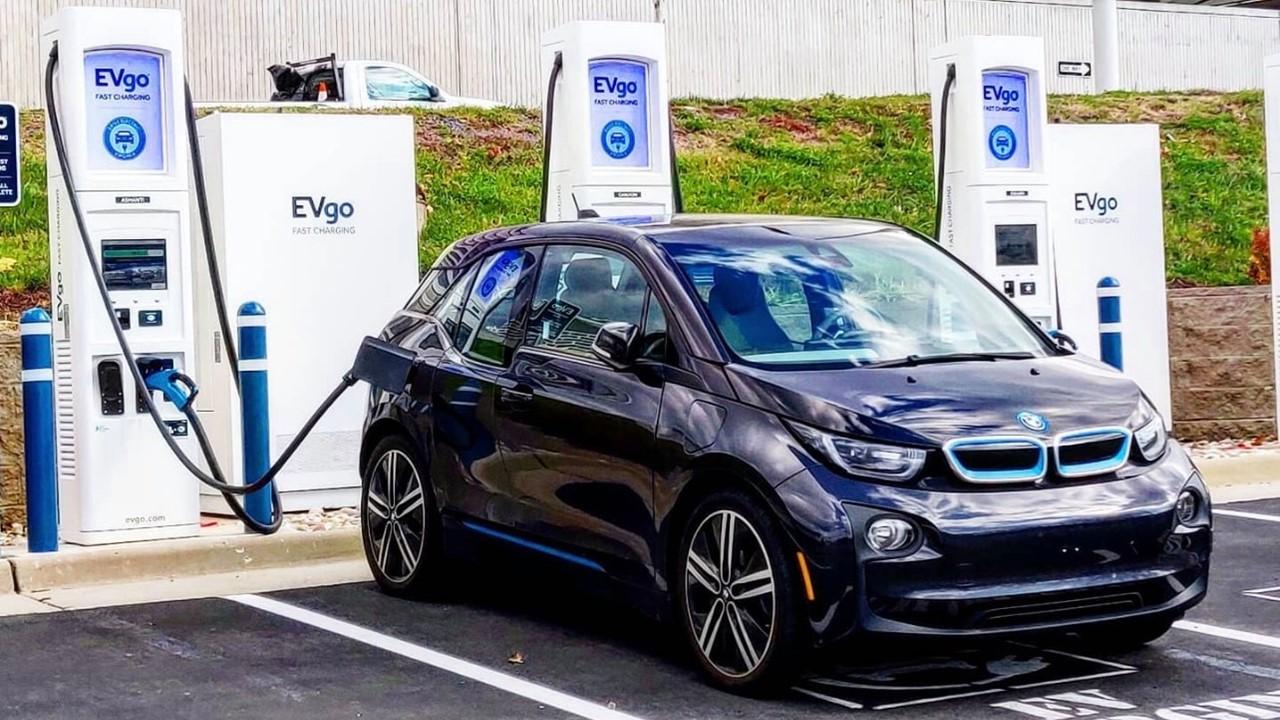 Climate Change Crisis Real Impact I Acquisition Corp (CLII) is about to take EV charging company EVgo public. As the competition in the EV charging space heats up, what's the forecast for CLII SPAC stock?
Article continues below advertisement
Article continues below advertisement
At about $12.9, CLII SPAC stock has risen almost 30 percent over its listing price. However, it's still up almost 20 percent since it announced the EVgo merger deal. Recently, many SPACs, including EV-charging ones, have been falling. CLII is one of them.
Why CLII stock is falling
CLII stock is trading almost 40 percent lower than its high of $21.2, which it reached on Feb. 5. However, CLII isn't alone in the sell-off. The decline in the stock is part of the broader sell-off in stocks as investors rethink their positions due to changing macroeconomic conditions where inflation is expected to go up. This has also led to an increase in Treasury yields.
Article continues below advertisement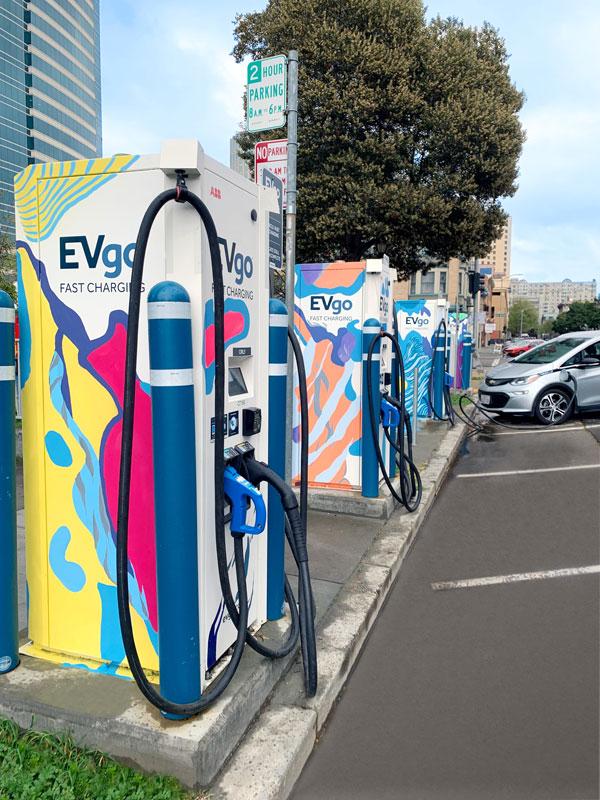 Other EV charging stocks and the SPACs that are about to take these companies public have also been falling. TPG Pace Beneficial Finance (TPGY), which is taking EVBox public, has fallen by 44 percent in the last month. Tortoise Acquisition II Corp. (SNPR), which is scheduled to take Volta public, has seen losses of nearly 30 percent in the last month. ChargePoint, which was recently taken public by Switchback Energy Acquisition, has also been falling.
Article continues below advertisement
Article continues below advertisement
EVgo and GM partnership
Legacy automakers, including General Motors, are trying to reinvent themselves in the changing auto world where the future is clearly EV. The company intends to only sell zero-emission vehicles by 2035. This is part of the automaker's bigger aspiration to be carbon neutral by 2040. GM plans to spend $27 billion and aims to release 30 new EVs globally by 2025. As part of this EV push, GM also announced its partnership with EVgo in July 2020.
Through the partnership, they plan to triple the size of the U.S.'s largest public fast-charging network by adding more than 2,700 new fast chargers over the next five years. These companies planned the partnership to leverage private investment alongside government grant and utility programs. This was necessary because building the necessary charging infrastructure ahead of market demands will require a continued public-private partnership.
Article continues below advertisement
CLII SPAC's stock forecast
Like all of the other SPACs, CLII's forecast depends on the merger target, which is EVgo in this case. EVgo has set up more than 800 chargers across 34 states with many more to go.
According to the investor presentation, the pro forma valuation of EVgo was an EV of $2,056 million. This was based on a share price of $10. Howvever, based on the current market price of $12.92, the pro forma EV comes out to be $2,825 million. Based on this EV and EVgo's estimated sales, its valuation multiples comes at 17x (2023 sales), 8.7x (2024 sales), and 4.7x (2025 sales).
Article continues below advertisement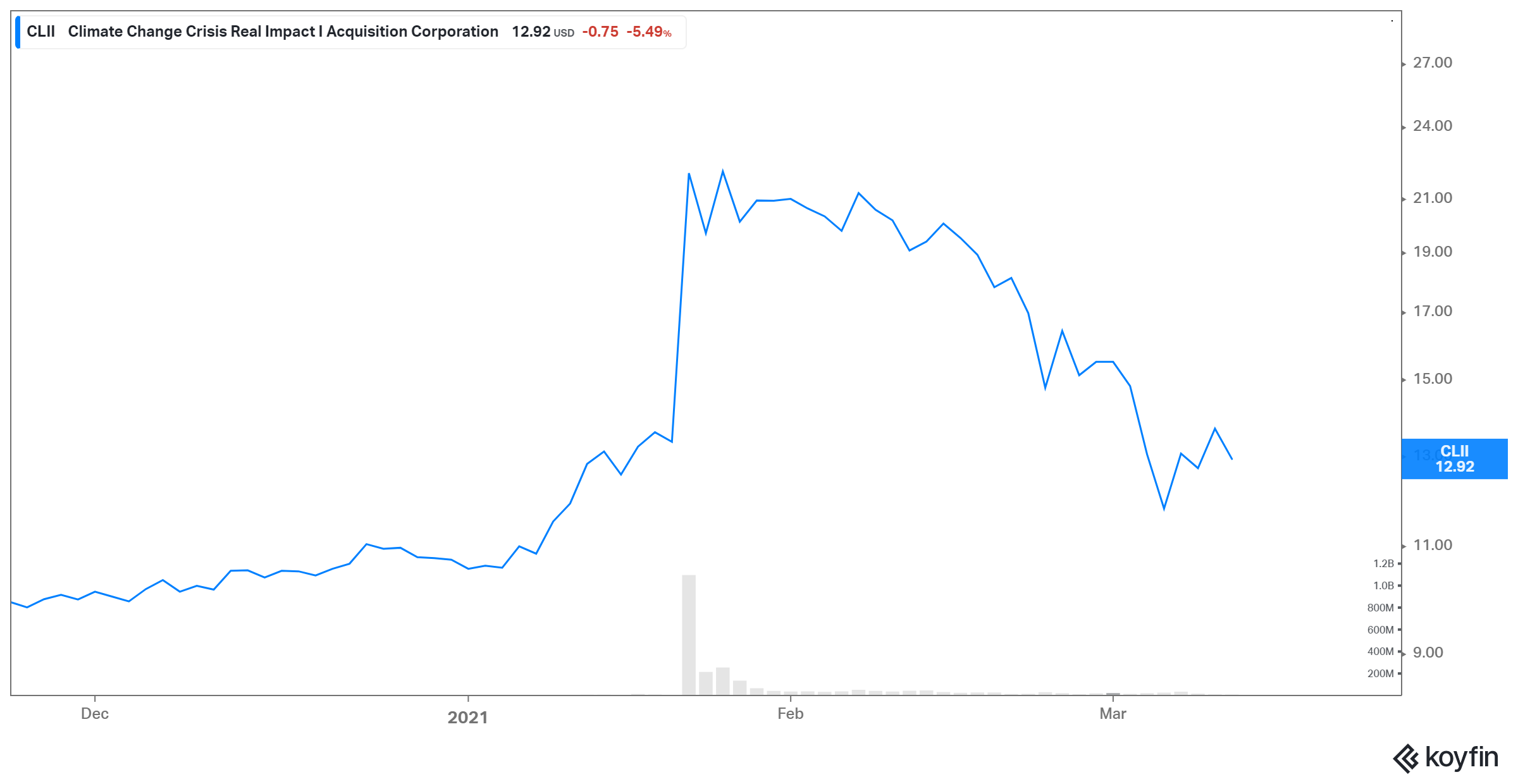 CLII SPAC stock is a buy with some risks
While CLII SPAC is off its recent highs, based on its valuation multiple, EVgo still looks expensive compared to its peers. EVgo has one of the largest fast-charging networks in the U.S. Granted, EVgo is currently in a high-growth phase and its revenue is expected to grow at a 152 percent CAGR for 2021–2024. However, due to the small charging network and increasing competition, it might not have any network effect, which could be a real deterrent to the competition. Since EVgo is in its early growth phase, the stock seems slightly speculative and offers a high-risk and high-reward bet for risk-tolerant investors.