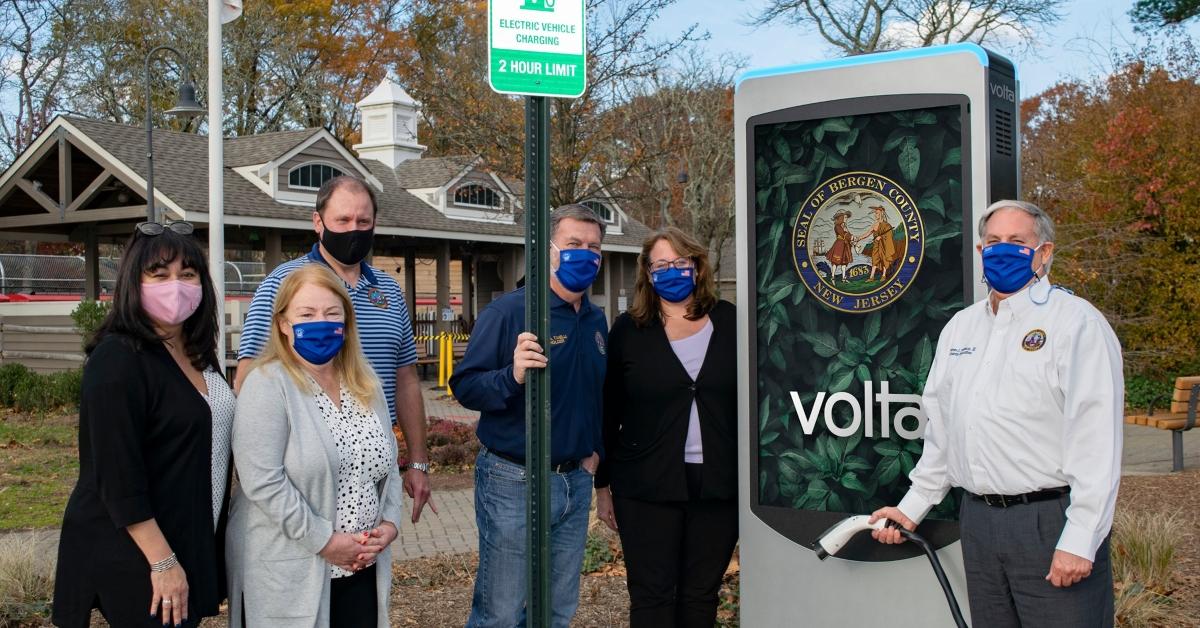 Buy SNPR SPAC Stock on Dips Before the Volta Industries Merger Closes
EV charging network Volta Industries is gearing up to go public through a reverse merger with Tortoise Acquisition II Corp. (SNPR). The SPAC raised about $300 million in a September 2020 IPO. Previously, SNPR said that it was formed with the focus of merging with companies that promote decarbonization or are engaged in energy sustainability. Should you buy SNPR SPAC stock before its merger with Volta?
Article continues below advertisement
SNPR SPAC stock has gained 72 percent from its IPO price of $10 apiece. On Feb. 8, the stock gained 33.6 percent to close at $17.24 following the merger news. On Feb. 9, SNPR stock was trending downward in the premarket trading session.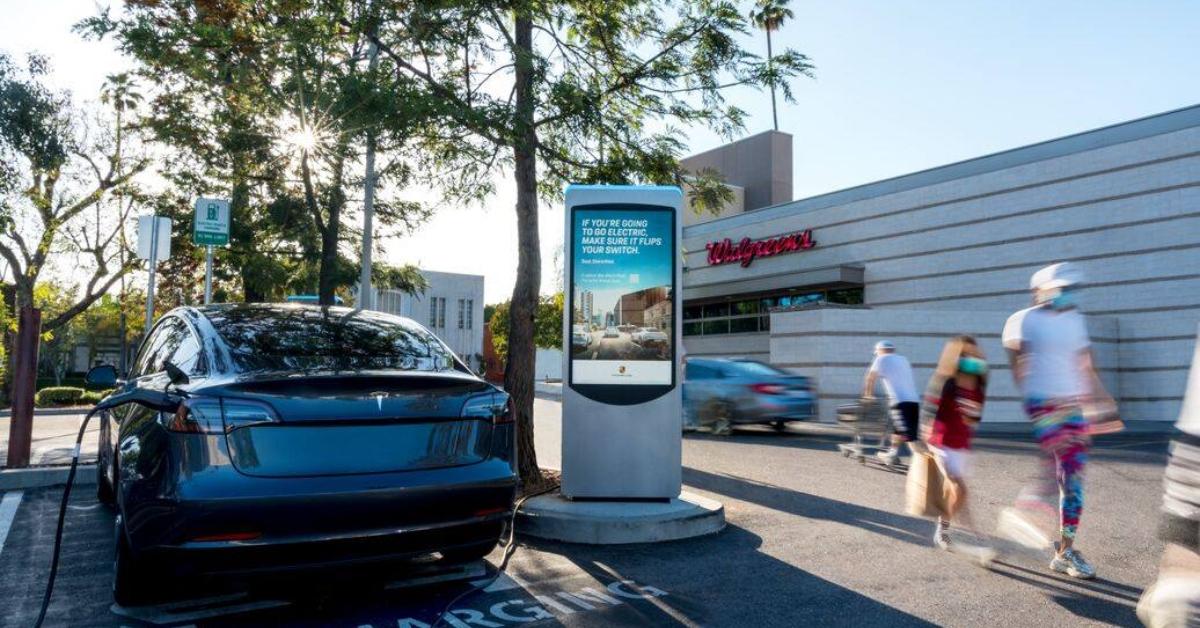 Article continues below advertisement
Tortoise Acquisition Corp II is owned by investors familiar with the EV space.
The Tortoise Acquisition Corp II SPAC held an IPO in September 2020 and offered 30 million shares at a price of $10. The SPAC is led by many veterans of the similar merger deal that took electric-truck drivetrain Hyliion public in 2020, including chairman and CEO Vince Cubbage and CFO Stephen Pang.
Volta Industries is an up-and-comer in EV charging.
Founded by Scott Mercer and Chris Wendel in 2010, Volta Industries is a significant player in the EV charging space. The EV charging station manufacturer is mainly located in places where drivers work, shop, live, and play. It is located in 23 states and more than 200 municipalities. Volta currently operates 1,602 stations in its network.
Article continues below advertisement
Volta has partnered with retail brands to make its charging network accessible. Currently, these partners include Brookfield, Ahold Delhaize, and Regency.
Article continues below advertisement
The Volta Industries and Tortoise Acquisition merger date isn't final, but it is imminent.
The Tortoise Acquisition and Volta merger will likely close in the second quarter of 2021. The merger is subject to approval from Tortoise Acquisition's shareholders and other customary closing conditions. The combined entity will be listed on the NYSE under the ticker symbol "VLTA." The pro forma enterprise value of the deal is likely to be $1.4 billion.
The deal will provide Volta with nearly $600 million in net proceeds to fund the company's growth initiatives. The amount includes about $345 million of cash held by SNPR in trust and an additional $300 million in PIPE (private investment in public equity) at $10 apiece. Investors in the PIPE include Fidelity, Neuberger Berman Funds, and BlackRock. Volta shareholders are likely to own about 64 percent of the combined company at the deal closing. The combined company's pro forma implied equity value is about $2 billion.
Article continues below advertisement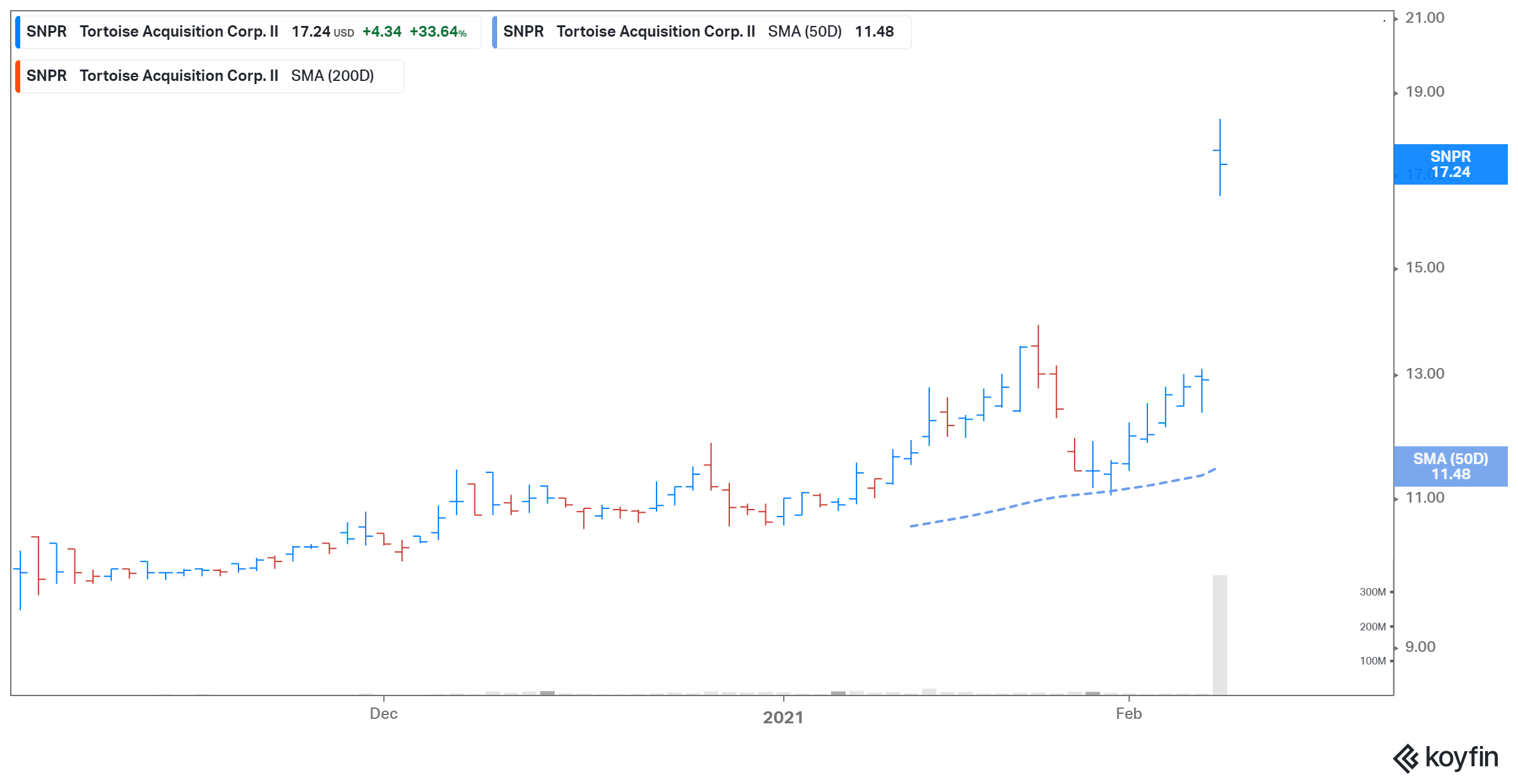 Volta's competing EV charging stocks include EVGo and ChargePoint.
Volta faces competition from ChargePoint and EVgo Services. ChargePoint has agreed to go public through a $2.4 billion SPAC deal with Switchback Energy Acquisition Corp. (SBE) in September 2020, while EVgo has agreed to go public through a $2.6 billion SPAC deal with Climate Change Crisis Real Impact I Acquisition Corp. (CLII) in January 2021.
Article continues below advertisement
ChargePoint has more than 115,000 charging points globally, while EVgo owns and operates over 1,000 Level 2 charging networks. Nuvve is also planning to go public through a reverse merger with Newborn Acquisition Corp. (NBAC) SPAC. Nuvve is a leader in electric-vehicle-to-grid (V2G) technology.
So, should you buy SNPR stock?
SNPR stock looks like a good bet as EV adoption grows. However, the stock is a speculative play until the Volta–Tortoise merger is closed. In 2025, Volta expects to generate $826 million in revenue. The company's 2025 price-to-sales multiple stands at 2.4x. ChargePoint and EVgo have 2025 price-to-sales multiple of 1.7x and 4.4x, respectively.