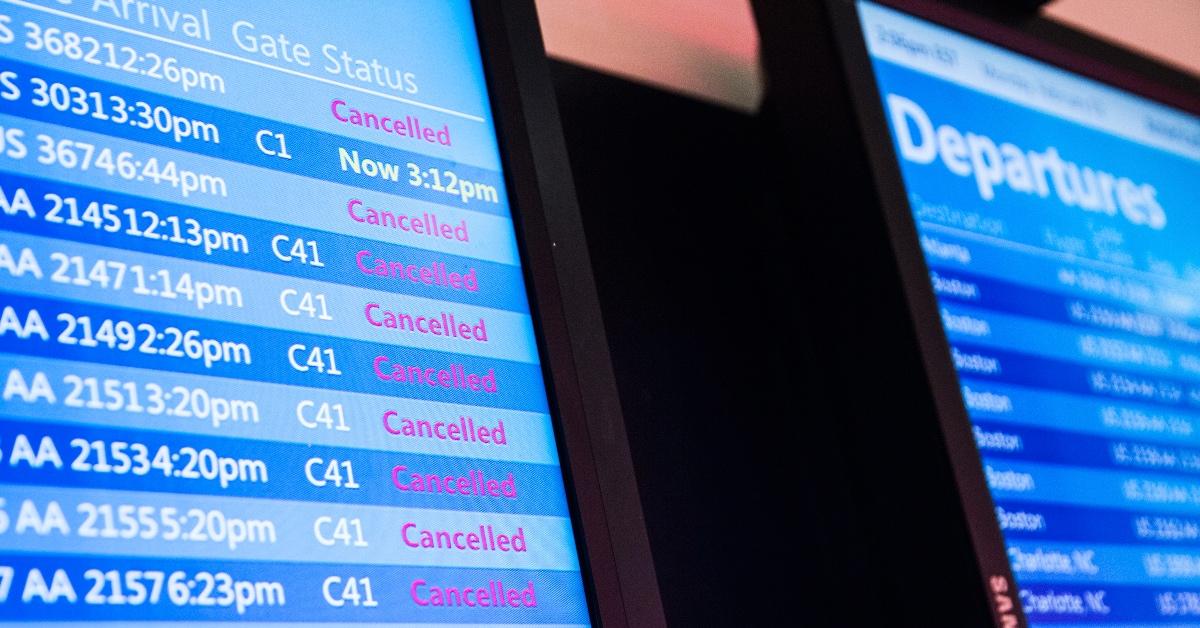 Why Is JetBlue Canceling Flights? The Real Reason, Revealed
If you rely on JetBlue or Spirit Airlines for travel, you might want to be cautious when booking your next flight with either airline. Recently, it has come to light that JetBlue has had to abruptly cancel hundreds of flights amid the spring rush.
Article continues below advertisement
Article continues below advertisement
While COVID-19 pandemic shutdowns have largely been blamed for flight cancellations in the past, it appears new reasons have arisen for why JetBlue isn't able to keep up with the initial flight schedule. Keep reading for additional details on the cause of recent JetBlue flight cancellations and how travelers can get reimbursed if their flight gets canceled.
JetBlue Airlines blames "staffing issues and bad weather" for recent flight cancellations.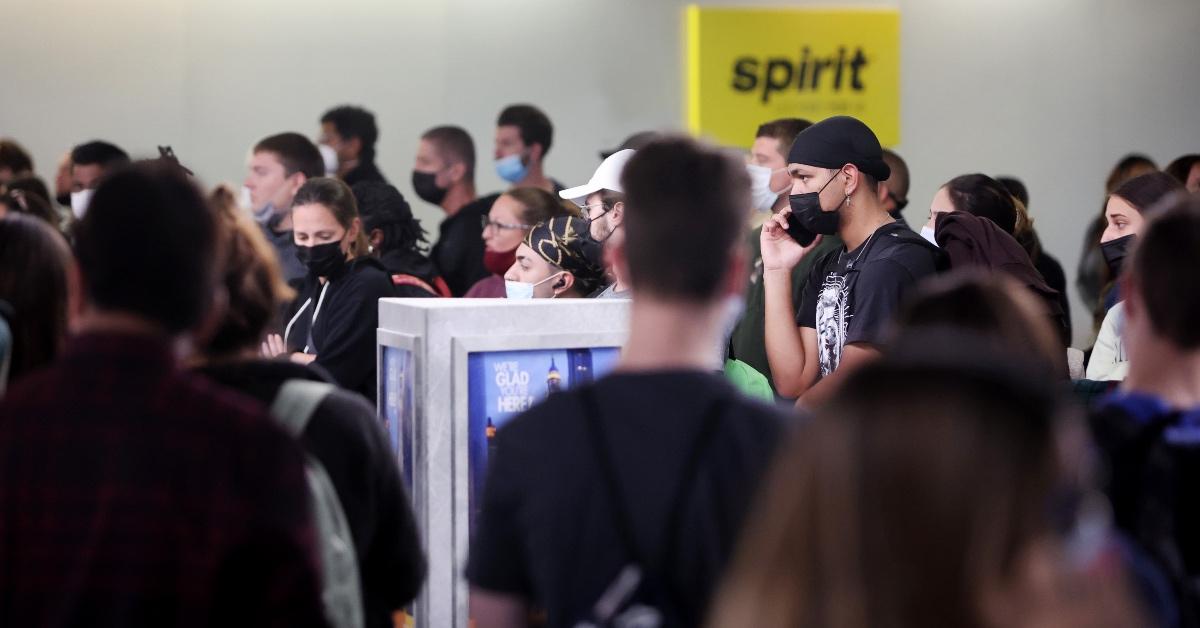 As society works toward making its comeback from the previous years spent living under unusual restrictions due to COVID-19, we can only expect to encounter hurdles. Unfortunately, hurdles have started to appear in the aviation industry and cause severe travel disruptions.
Article continues below advertisement
JetBlue had to cancel more than 300 flights this past weekend as a result of "staffing issues and bad weather in Florida," according to USA Today. April 11 wasn't much different for travelers scheduled to arrive at or depart from Logan Airport in Boston. NBC Boston reported that "of the 17 flights canceled in and out of Logan Monday morning, 15 were JetBlue."
Although the airline attempted to address its staffing shortage issue earlier in the year by hiring 2,500 workers, reports CNBC, it appears that initiative wasn't enough to prepare JetBlue for the influx of travelers it would see this spring.
Article continues below advertisement
Article continues below advertisement
JetBlue will be cutting its summer schedule to avoid further disruptions.
Given the immense number of flight cancellations JetBlue has had to make over the past two weekends, JetBlue COO and president Joanna Geraghty said that the airline has decided to cut its summer schedule down by 8 percent–10 percent. CNBC learned of this upcoming schedule change after viewing an email the airline sent to its staff members.
In the email, Geraghty informed staff that the airline had already cut its "May capacity [by] 8-10 percent" and that similar reductions would be implemented in the summer. This is expected to help prevent future delays, which are known to leave customers stranded and forced to pay for additional food and lodging costs they didn't budget for.
Article continues below advertisement
Article continues below advertisement
Geraghty also made it a point to throw some of the blame on the current state of our nation. The JetBlue COO and president said, "I think everyone recognizes that the industry still remains very much in recovery mode, so we believe this proactive step is the right decision."
Article continues below advertisement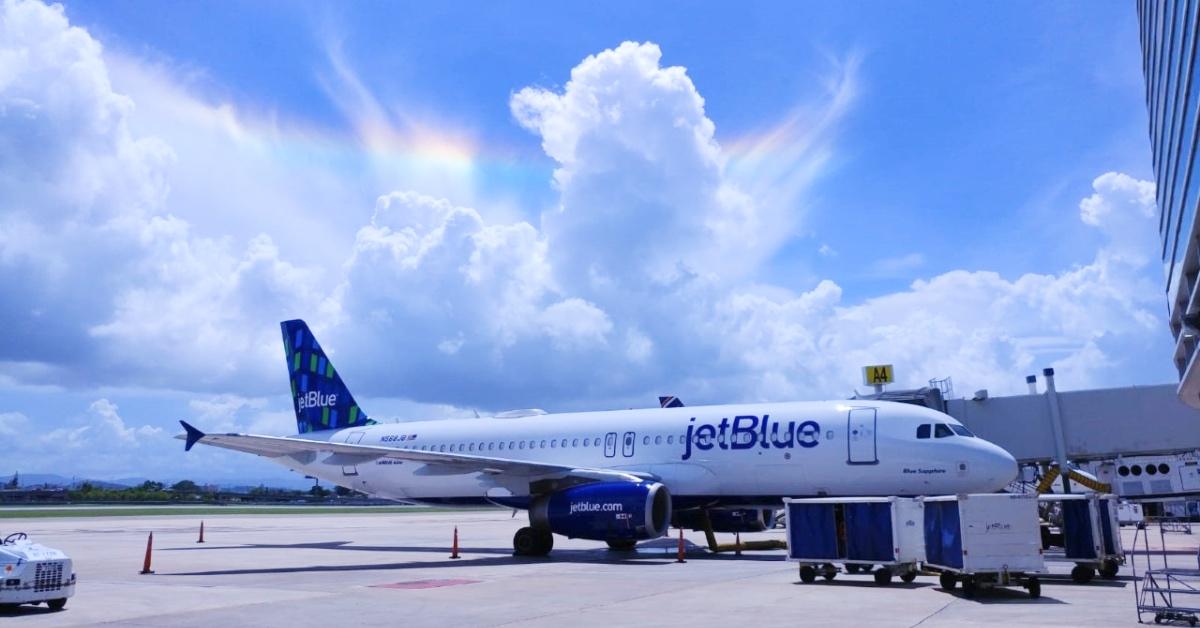 Despite the current dilemma, JetBlue is still in talks with Spirit regarding a merger.
Although things may not be looking good for JetBlue from a customer's perspective, everything isn't failing from the airline's end. JetBlue has placed a $3.6 billion bid for Spirit Airlines, although it could interfere with its already established deal to merge with Frontier Airlines.
Article continues below advertisement
Article continues below advertisement
While it isn't clear what will happen to the initial deal given the enticing bid JetBlue made on Spirit yet, it could certainly give the airline a significant boost in the industry.
Will JetBlue issue refunds to the customers whose flights were canceled?
Having your flight canceled, especially at the last minute, can be extremely frustrating. If JetBlue canceled your flight, you're entitled to a refund.
According to JetBlue's website, when the airline carrier cancels your flight and you had a confirmed reservation, the following options are made available to you:
You can reserve a seat on the next available JetBlue flight for no additional charge.
You can receive a JetBlue Travel Bank credit.
You can have your money refunded to your original form of payment if the airline cannot rebook you on a new flight within two hours.