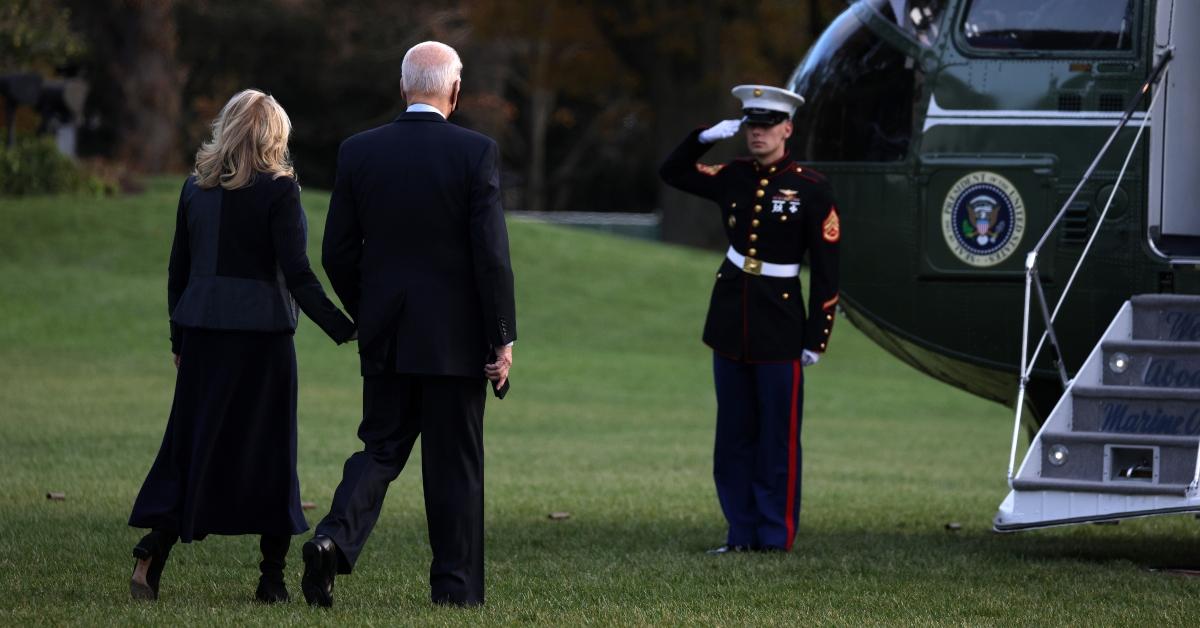 Where Is President Joe Biden Spending Thanksgiving?
By Danielle Letenyei

Nov. 24 2021, Published 12:21 p.m. ET
While Americans gather with family and friends on Nov. 25 to celebrate Thanksgiving, President Joe Biden has his own plans for the holiday. Where's Biden spending Thanksgiving?
Article continues below advertisement
President Biden and his wife, Jill, will be on the Massachusetts island of Nantucket for Thanksgiving. They will spend time with family and friends, just like they have done for many years. In 2020, the COVID-19 pandemic forced the Bidens and the rest of the country to cancel or downsize holiday gatherings.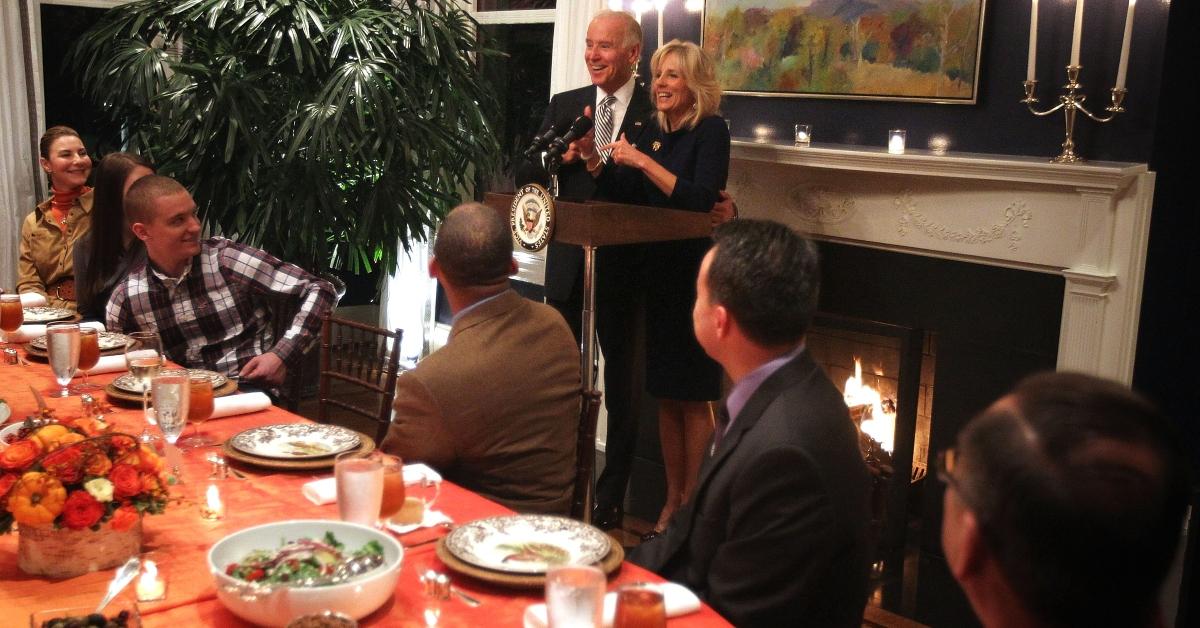 Article continues below advertisement
The Bidens have been celebrating Thanksgiving on Nantucket almost every year since 1975, Reuters reports.
President Biden is staying at billionaire David Rubenstein's compound.
However, it isn't where Biden is spending Thanksgiving but with whom that's causing an uproar among his conservative critics. The White House has reportedly confirmed that President Biden will be staying at billionaire businessman David Rubenstein's compound.
Article continues below advertisement
Rubenstein is a friend of the Bidens, and they have stayed at his Nantucket compound on previous occasions, Forbes reports. One of the previous occasions was in 2014 when Biden was vice president during the Obama administration, reports the Nantucket Current.
Rubenstein is reportedly traveling overseas this week, so he won't be joining the Bidens for the holiday.
Article continues below advertisement
Who is David Rubenstein?
Rubenstein is co-founder of the Carlyle Group, one of the largest private equity firms in the world. Before he co-founded the firm in 1987, Rubenstein was a lawyer. He also spent some time as a deputy domestic policy adviser to former President Jimmy Carter.
Article continues below advertisement
Conservatives have criticized Biden's holiday plans.
Soon after President Biden's holiday plans were reported, conservatives were quick to criticize him for spending time at a billionaire's compound while the rest of the country is struggling to pay for Thanksgiving dinner due to rising prices.
Forbes reports that Fox News reporter Peter Doocy grilled White House Press Secretary Jen Psaki on Biden's plans during the "most expensive Thanksgiving ever."
Article continues below advertisement
"Joe Biden is enjoying his Thanksgiving at a billionaire's home in Nantucket. Regular America? Enjoy the expensive gas and groceries!" tweeted Republicans on the House Judiciary Committee.
"As Biden spends Thanksgiving in ritzy Nantucket, food pantries around the country are struggling to serve those most in need because of his rising prices and supply chain crisis," tweeted Ronna McDaniel, chairperson of the Republican National Committee.
Article continues below advertisement
One survey shows that Thanksgiving meals increased 14 percent compared to last year.
Whether this is the most expensive Thanksgiving on record is up for debate. Forbes reports that a recent survey by the American Farm Bureau Federation shows the average cost of a Thanksgiving meal has increased by 14 percent over last year. However, the USDA estimates that the increase is only about 5 percent or about $1.
A Nantucket restaurant owner will prepare the Bidens' holiday meal.
The Nantucket Current reports that Bill Puder, the owner of the Faregrounds Restaurant and Pudley's Pub on Nantucket, will prepare the Bidens' Thanksgiving meal. Puder has prepared the family's holiday meal several times in past years.