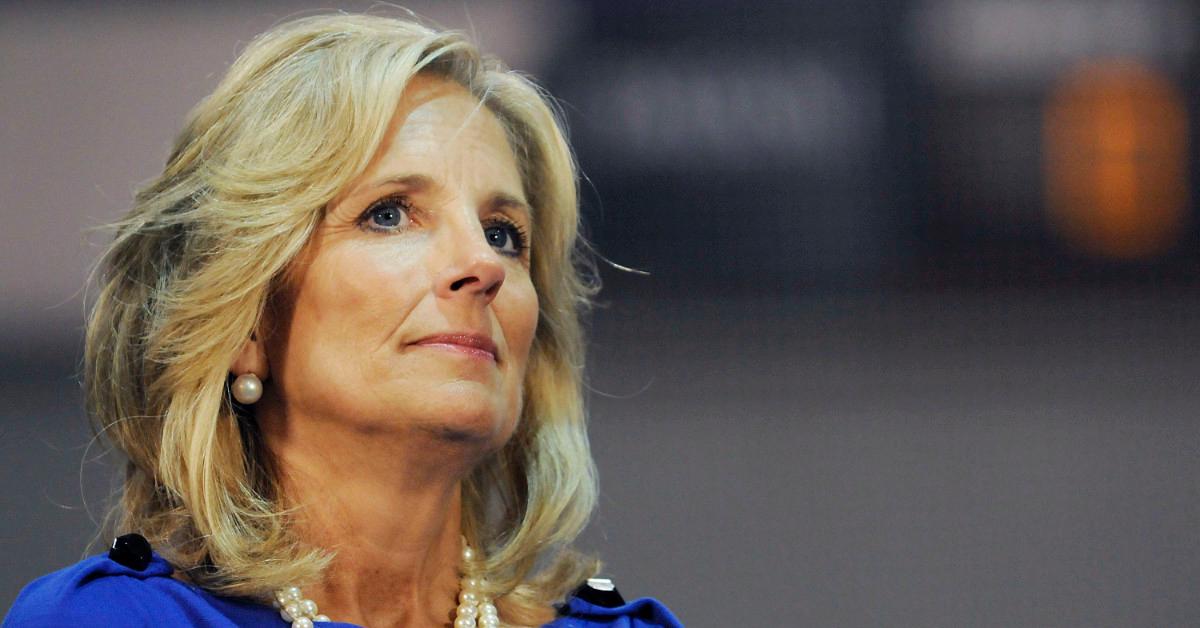 Former Students Say Jill Biden Is a 'Genuine' and 'Engaging' Teacher
As busy as President Biden is, the First Lady seems to be at least as busy. Not only does Jill Biden still teach—she's the first presidential spouse in history to work outside the White House—but she keeps her calendar full of public appearances. For example, on Dec. 15, Biden will tour Wisconsin and meet with victims and first responders of the Waukesha parade attack. She will also visit healthcare workers and children who have received the COVID-19 vaccine, according to The Hill.
Article continues below advertisement
"I told you, Rita, a long time ago, I think, that I would never waste my platform," she said to CBS News' Rita Braver recently. "And if I can help in any way with this pandemic, if I can help to heal this nation, I want to be in, I want to do this."
That day, Biden was flying to Oklahoma to meet with the governor and then driving an hour to visit members of the Cherokee Nation.
"How can you not keep pushing forward every day, to try to make a difference and change people's lives, right?" she said.
What does Jill Biden teach?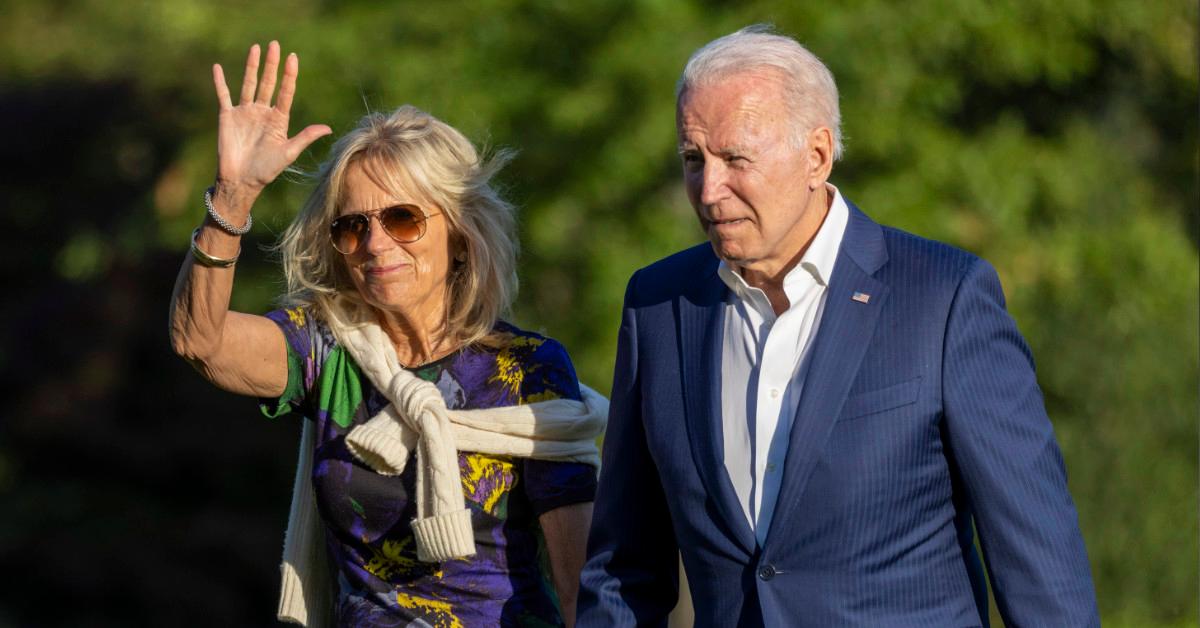 Biden currently teaches writing, after getting a bachelor's degree in English from the University of Delaware in 1975 and a master's degree in the same subject from Villanova University in 1993, according to her White House bio. She also received a master's degree in reading from West Chester University in 1981 and a doctorate degree in educational leadership from the University of Delaware in 2007.
Article continues below advertisement
The First Lady taught throughout her husband's vice presidency, she's teaching during his presidency, and it doesn't sound like she's giving up her day job anytime soon. "Teaching really is who I am; it's a part of life for me," she told CBS News. "And when I go into the classroom, people accept me for being their English teacher. And that's a gift. I mean, that's a gift they give to me."
Biden has long supported free access to community college, especially because she's a community college professor herself.
"We have to get this done. And we have to do it now," she said at an event in February, according to the Associated Press. "That's why we're going to make sure that everyone has access to free community college and training programs."
Article continues below advertisement
Where does Jill Biden teach?
Biden is a writing professor at NOVA (Northern Virginia Community College). Earlier in her career, she taught English at St. Mark's High School in Wilmington, Del., worked as a reading specialist at nearby Claymont High School, taught English at the Rockford Center psychiatric hospital in Newark, Del., and worked at Delaware Technical Community College.
Many former students sing Biden's praises. "She never really addressed the whole thing about being Jill Biden," Juliette Rosso, who took one of Biden's English courses in 2017, told The Washington Post in January. "She was genuine, and she was humble."
Mikaela Stack, a former student of Biden's at NOVA, told the Post that the First Lady "cares deeply" about her work and her students. "She's incredibly engaging and challenging and kind."