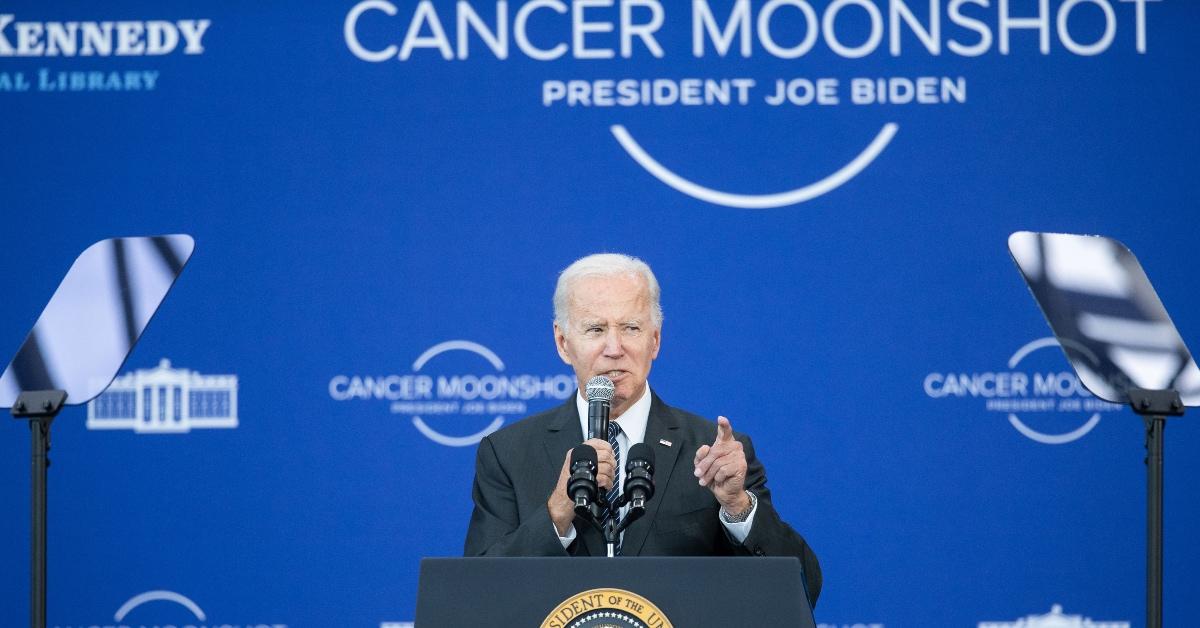 Biden's Cancer Moonshot Initiative Aims to "End Cancer As We Know It"
President Joe Biden has made it clear that he's ready to fight cancer head-on, with the overall goal of ending the disease that killed nearly 10 million people worldwide in 2020. While serving under Barack Obama as vice president, Biden reportedly began his cancer moonshot initiative and "reignited" it in February 2022.
Article continues below advertisement
According to a senior White House correspondent, government efforts dubbed "moonshots" simply refer to those that are considered "extraordinary ambitions." President John F. Kennedy announced his very own moonshot initiative 60 years ago, and that was to put a man on the moon. So, what progress has Biden made under the cancer moonshot initiative and what are his plans for the near future?
Biden green lights initiatives that push the U.S. closer to ending cancer.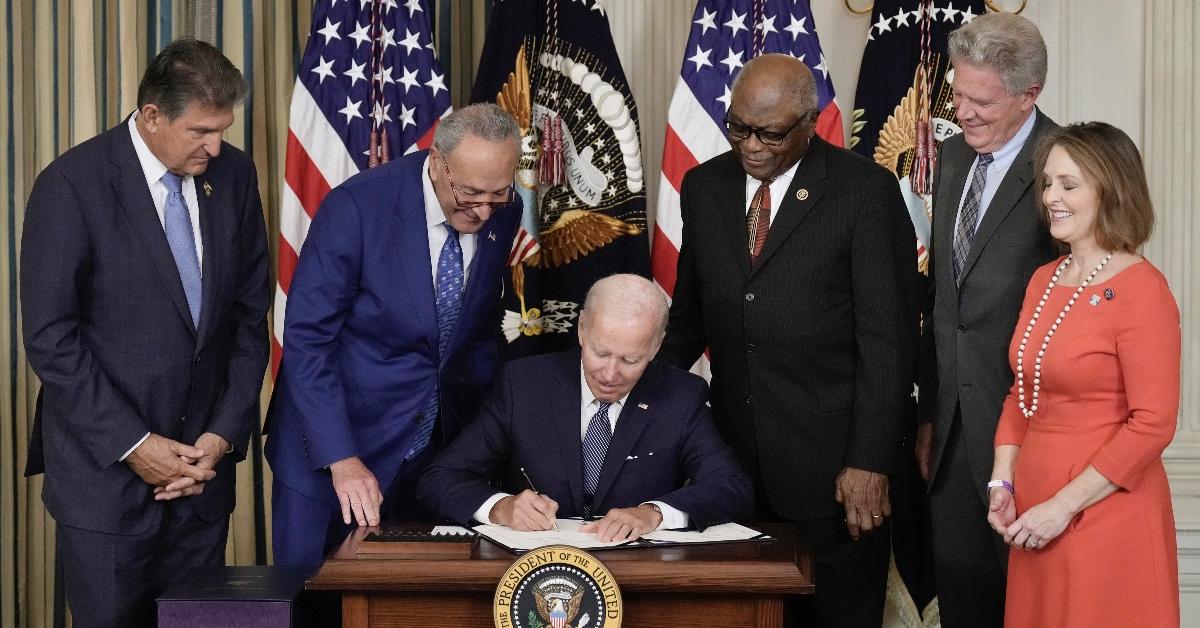 On September 13, 2022, Biden signed an executive order establishing the Biotechnology and Biomanufacturing Initiative that will allow for the biotechnology needed to potentially "end cancer" to be "developed and manufactured in America," according to a White House press release.
Article continues below advertisement
The memo said that the U.S. has long "relied heavily on foreign materials for bioproduction," which has interfered with the nation's ability to "access key materials" such as the "ingredients for life-saving medications." Biden also plans to appoint Dr. Renee Wegrzyn as the inaugural director of the Advanced Research Projects Agency for Health (ARPA-H).
While under Dr. Wegrzyn's leadership, the ARPA-H will work with programs and projects to "transform entire areas of medicine" that work to "prevent, detect, and treat some of the most complex diseases," including cancer.
Article continues below advertisement
The same day the press release was issued, Biden publicly spoke about the cancer moonshot saying, "I give you my word as a Biden, this cancer moonshot is one of the reasons why I ran for president. It's part of my 'unity agenda' I laid out in my State of the Union address to rally the American people to work together."
Biden acknowledged that "cancer does not discriminate red and blue. It doesn't care if you're a Republican or a Democrat." While the nation might be divided in terms of political affiliations, Biden thinks the nation can beat cancer together.
Article continues below advertisement
Biden's Inflation Reduction Act also aims to lower cancer drug costs for Medicare recipients.
In August 2022, Biden also signed the Inflation Reduction Act into law. The initiative will put a $2,000 cap on out-of-pocket prescription drug costs per year for Medicare beneficiaries and help many to access medications they haven't been able to afford.
Article continues below advertisement
Both Joe Biden and his late son, Beau Biden were diagnosed with cancer.
Biden's drive to cure and end cancer may not only stem from him wanting to stop a disease that has plagued the lives of both the young and old, but also from his own struggles with cancer. A few months ago, Biden shared with the public that he once suffered from cancer, referring to his "non-melanoma skin cancer," according to Newsweek.
The President's son, Beau Biden, had his own bout with brain cancer, which eventually led to his death in 2015.