How Much Does a Trump Endorsement Mean? Here's His Record So Far in 2022
Trump endorsements are highly sought by conservative candidates, but what does the record reflect? Does a Trump endorsement help, harm, or have no effect on a race?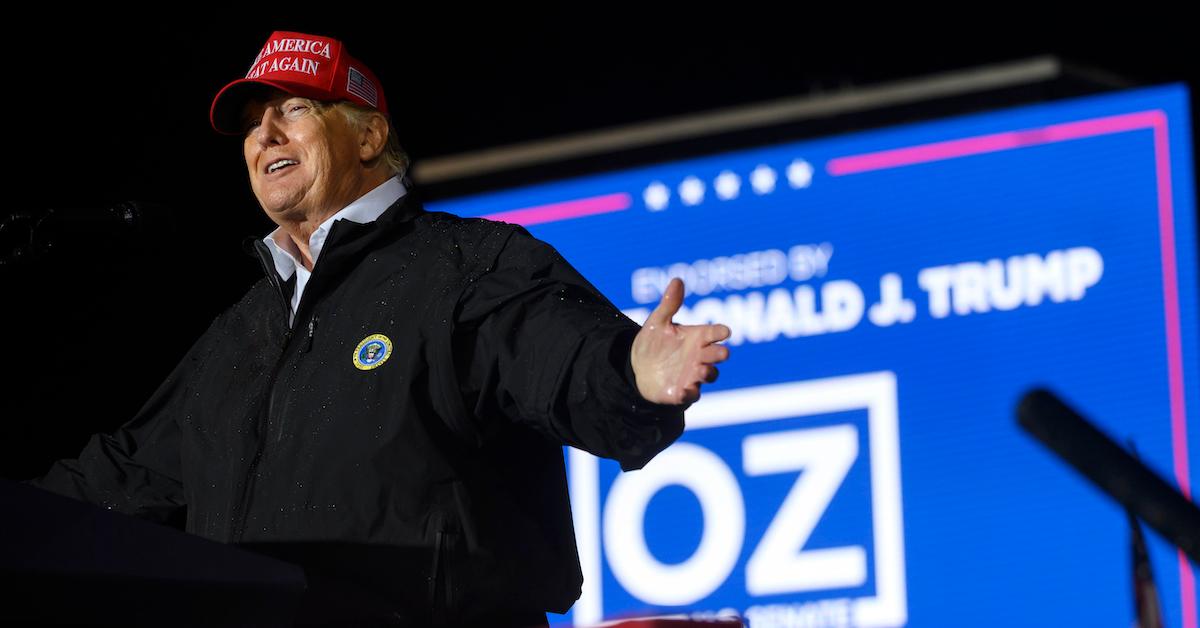 For a certain set of Republican candidates, an endorsement from former President Donald Trump is as highly sought as a Wonka golden ticket. But in 2022, does a Trump stamp of approval give political hopefuls the keys to the candy store?
The results this primary season so far indicate it definitely doesn't hurt, but a Trump endorsement doesn't necessarily guarantee victor.. Let's take a more detailed look at the record so far in terms of wins and losses.
Article continues below advertisement
Article continues below advertisement
Trump's endorsement record is the most uneven among gubernatorial candidates.
Eight governor primaries with Trump endorsements have already taken place in 2022 so far, with five wins and three losses. Trump endorsed both Arkansas's Sarah Huckabee Sanders and Pennsylvania's Doug Mastriano in open races, as well as incumbents like current Texas governor Greg Abbott. Kristi Noem in South Dakota, and Kim Reynolds in Iowa.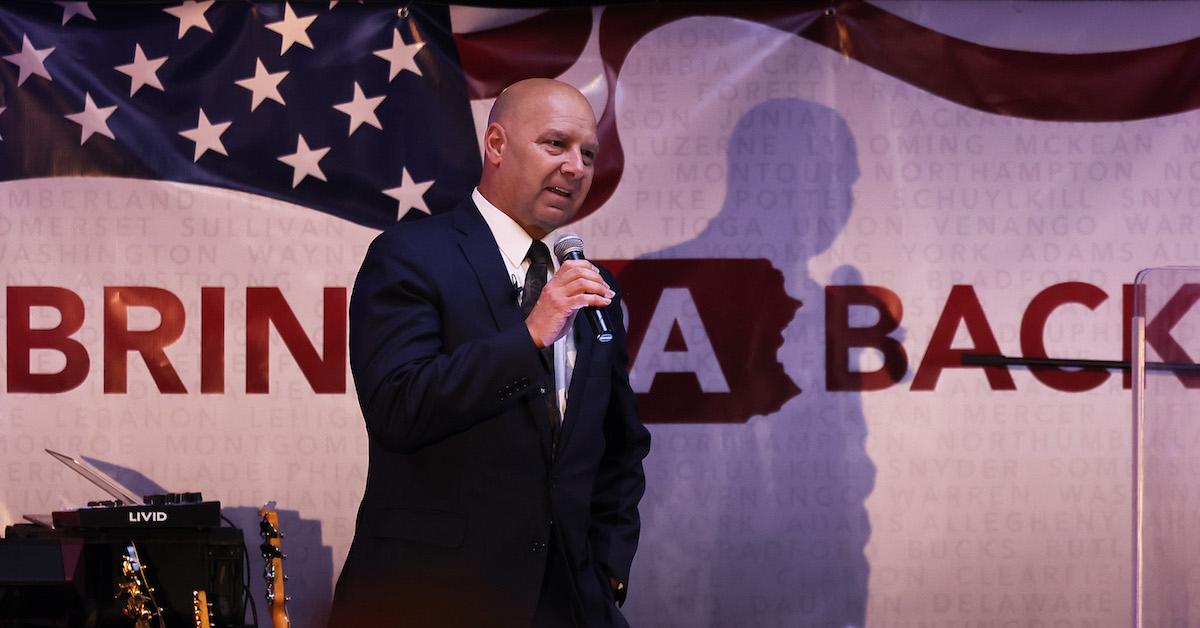 Article continues below advertisement
Three gubernatorial candidates backed by 45 fell short. In two of those instances, Trump backed challengers to incumbents in Georgia and Idaho, with David Perdue losing to Brian Kemp in the former and Janice McGeachin losing to Brad Little in the latter state.
In Nebraska, Trump's pick Charles Herbster lost to Jim Pillen. However, Herbster's loss may be more attributable to the sexual assault allegations against him than support from the former president.
One could also argue that Perdue was a long shot to overtake Kemp in Georgia, with or without Trump's endorsement, given the fact he lost his Senate seat in 2020 to a Raphael Warnock, a Democrat, in the general.
Article continues below advertisement
Article continues below advertisement
Trump's endorsed Senate candidates have had a more solid track record this election cycle.
To date, Trump-endorsed candidates for U.S. Senate have won 100 percent of races where a winner has been determined. After several weeks of being too close to call, Pennsylvania's open seat race finally has a Republican winner in Dr. Mehmet Oz.
Three of Trump's endorsements went to incumbents, three went to candidates running for open seats, and one went to Georgia challenger Herschel Walker, who hopes to take Sen. Warnock's seat back for the Republican Party in November.
Nearly all Trump-endorsed House races have gone his way, with one notable exception.
Trump fan Madison Cawthorn lost to Chuck Edwards, his Republican challenger in North Carolina's 11th district. However, Cawthorn's loss likely has a lot more to do with the fact that his own party turned against him in the weeks leading up to the primary. Cawthorn is also currently under investigation by the House Ethics Committee.
Article continues below advertisement
Two Georgia House races will be decided in a runoff election on June 21. In Georgia, a candidate must receive 50 percent of votes cast or face a runoff. It should be noted that both Trump-endorsed candidates in those runoffs — Jake Evans in Georgia's 6th congressional district and Vernon Jones in the 10th — came in second to their opponents in the May 24 primary.
Article continues below advertisement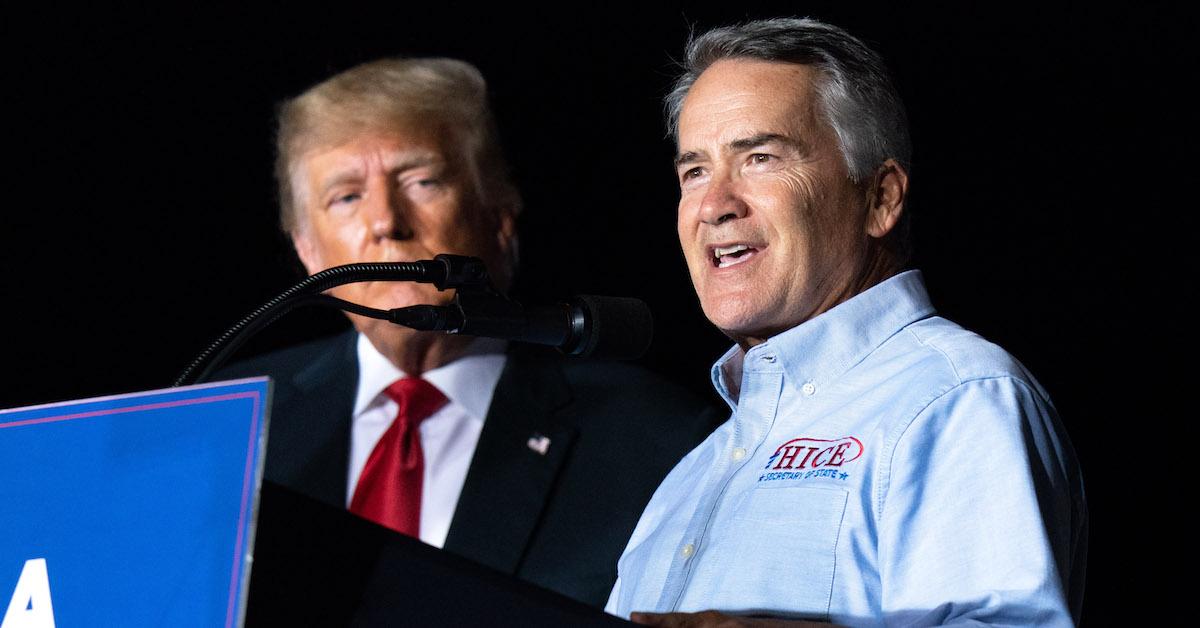 Article continues below advertisement
Other races with Trump-endorsed candidates have been a mixed bag.
Aside from governorships and federal races, Trump has made a number of endorsements, most notably for offices overseeing elections in key states he lost in 2020. For example, he endorsed a Republican challenger to Georgia Secretary of State Brad Raffensperger, who drew Trump's ire when he certified Georgia's general election results. However, Trump pick Jody Hice wasn't successful in her challenger bid and the incumbent will advance to the general.
Trump-approved Josh Gordon also failed to overtake incumbent Attorney General Chris Carr. Some pundits say these losses are a sign voters in the Peach State at least are moving on from the "election was stolen" storyline Trump continues to revisit.
Of course, there are still many pending primaries that may help draw a clearer picture of how helpful a Trump endorsement is for a given candidate. So far, it seems to provide a modest bump in highly competitive open races. Also, as shown by the losses for Cawthorn and Herbster, a Trump endorsement isn't always enough to help candidates overcome big scandals.