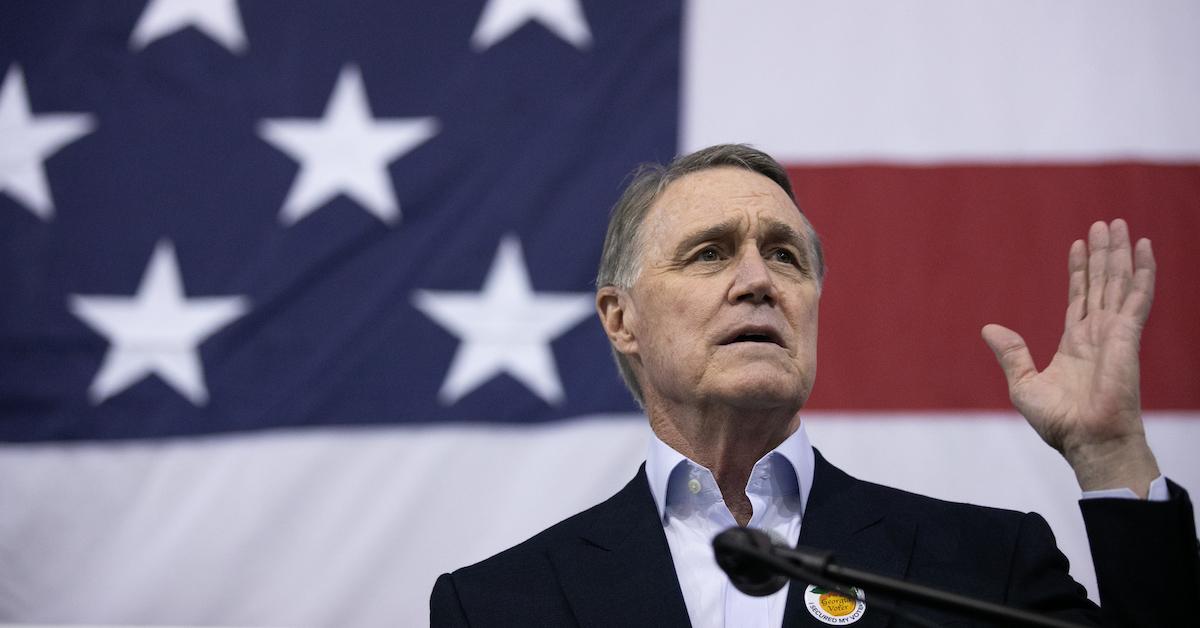 Georgia Gubernatorial Candidate David Perdue Has Made Millions
By Robin Hill-Gray

Dec. 6 2021, Published 4:06 p.m. ET
David Perdue, the former U.S. Senator for Georgia, announced that he's running as a Republican candidate for governor of Georgia against Brian Kemp and Stacey Abrams.
Article continues below advertisement
His campaign is directly aimed at making sure that Abrams doesn't become governor. While Kemp is also running as a Republican candidate, Perdue thinks that he's the only person who can beat Abrams. What is Perdue's net worth?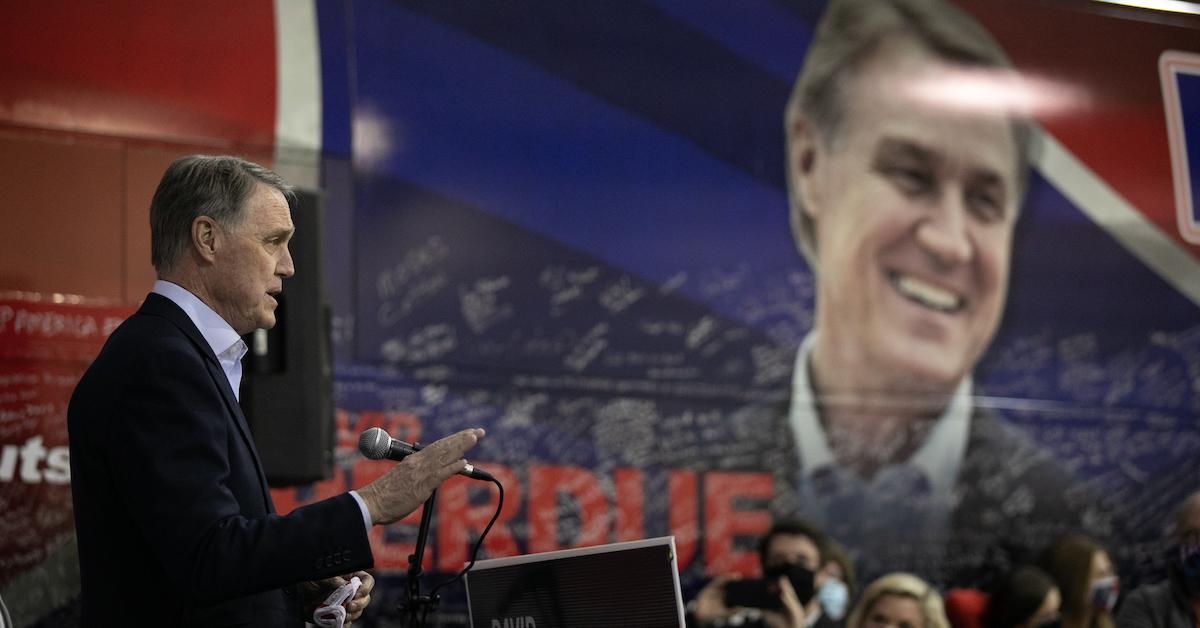 Article continues below advertisement
David Perdue is a successful politician and businessman.
Perdue is a politician and businessman. He served as the Senator for Georgia from 2015 to 2021. Perdue currently resides in Sea Island, Ga., and is running as a Republican candidate for the governor of Georgia in the 2022 race. Perdue has held high positions for companies including Kurt Salmon Associates, Sara Lee Corporation, Reebok, and Dollar General.
Perdue first ran for U.S. Senate in 2014, which he won against Democratic nominee Michelle Nunn. He ran again in 2020 against Democrat nominee Jon Ossoff. Neither candidate received more than 50 percent of votes, so they ran against one another again in the run-off election which Ossoff won.
Article continues below advertisement
David Perdue wants to make sure Stacey Abrams isn't governor.
Perdue announced that he will be running for governor of Georgia and declared a primary challenge to Governor Kemp. Perdue stated that he was running for governor to ensure that "Stacey Abrams is never governor of Georgia." Perdue has received the support of former President Donald Trump. Trump has expressed his frustration with Kemp for refusing to help him overturn President Biden's victory in Georgia.
Article continues below advertisement
Trump stated in support of Perdue, "Did I hear he's running for governor? Thank you, David. He's a great guy and he loves this state, and he's done a fantastic job." Initially, Kemp believed that Perdue would back his reelection bid and not enter the Georgia primary. Needless to say, it seems like Perdue has changed his mind as he believes he's the only candidate who can beat Abrams who has also entered the race again.
On behalf of Kemp, a spokesperson commented on Perdue and said, "Perdue's only reason for running is to soothe his own bruised ego, because of his campaign for U.S. Senate failed to inspire voters at the ballot box—twice." One of Perdue's main points of his campaign is how much Abrams doesn't need to be governor. He said, "We need bold conservatives who will stand up to the woke left, not cave to their radical demands. Join me in this fight to stop Stacey and save Georgia."
Article continues below advertisement
David Perdue's net worth depends on the source.
The New York Times reported that Perdue has an estimated net worth of $15 million. However, The Atlanta Journal-Constitution reports that his net worth is higher at $42.6 million. Over 80 percent of Perdue's wealth is based on his stocks, bonds, and mutual funds.
Perdue's largest holding is with Cardlytics. He served as a board member for the company. His holdings with the company are between $1 million and $5 million. At the time of his 2020 race against Ossoff, Perdue had the highest net worth of all the Senate challengers for Georgia.