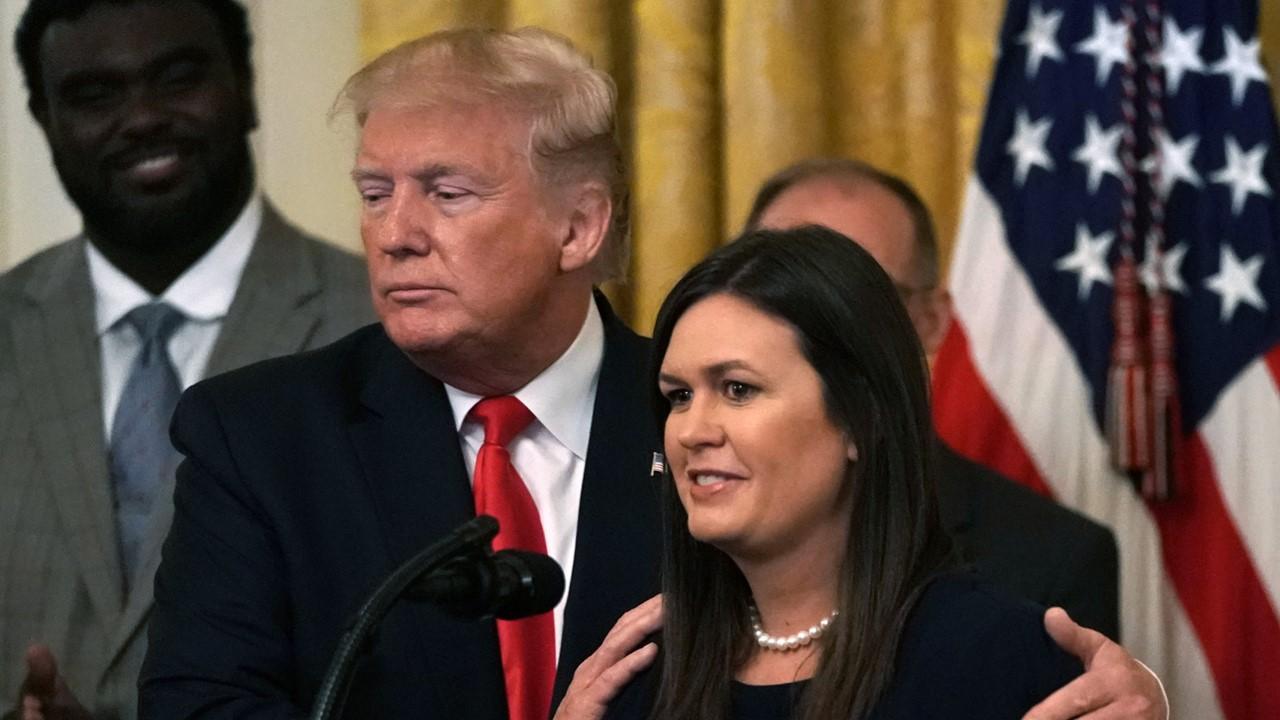 Sarah Huckabee Sanders' Transformation Since Her Press Secretary Days
Currently, Sarah Huckabee Sanders is favored to win the Republican primary race for Arkansas governor. She has been in the public eye for many years. As a woman, she has been subjected to more physical criticism than men might face in politics. Since a journalist criticized her weight in 2017, Sanders has undergone a bit of a transformation.
Article continues below advertisement
Article continues below advertisement
Sanders grew up in a political family, as her father Mike Huckabee was the governor of Arkansas from 1996 until 2007. She is well known as being former President Donald Trump's press secretary from July 2017 until July 2019. When she left that post, Trump heartily endorsed her as a potential future Arkansas governor.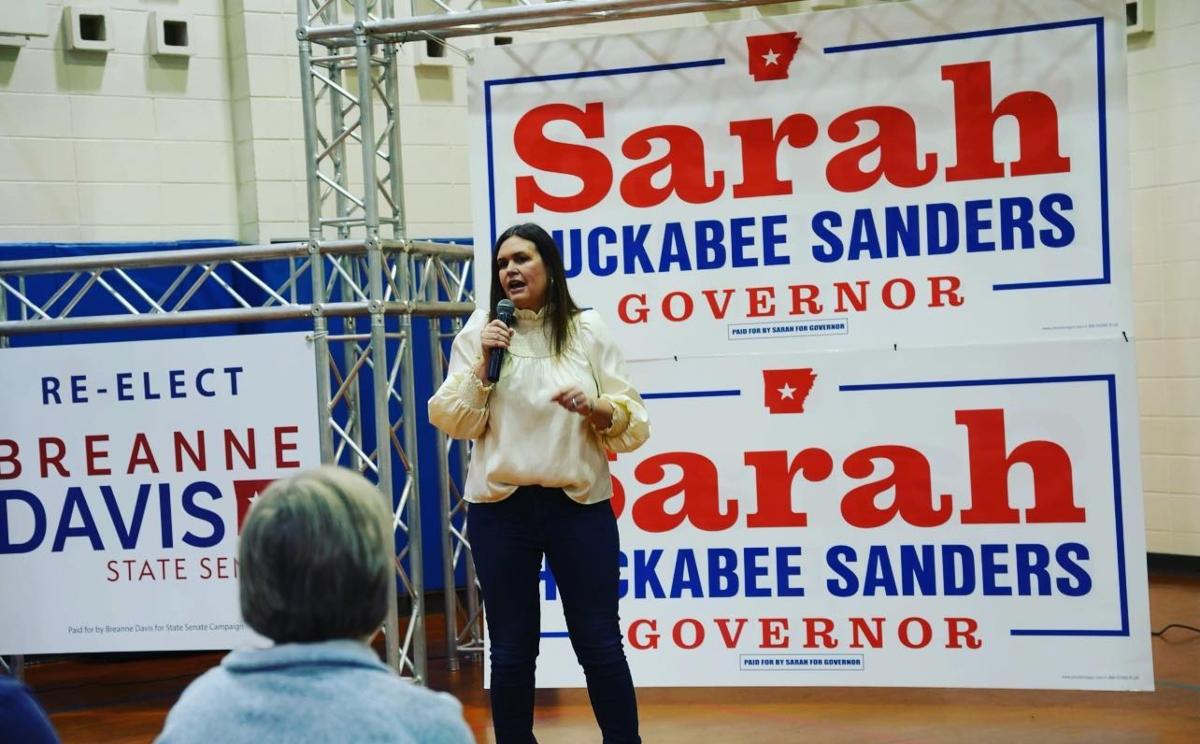 Article continues below advertisement
Sarah Huckabee Sanders is running for governor of Arkansas.
Sanders is currently favored to win the Republican primary on the path to becoming governor of Arkansas. CNN reported her as being on a "glide path toward securing the Republican nomination," citing her having the unwavering support of Trump in a primarily conservative state.
As Trump's press secretary for about half his presidential term, Sanders firmly defended his actions and words to media outlets. CNN reported that Sanders has, throughout her gubernatorial campaign, pointed to her time as White House press secretary as evidence of her "unwillingness to back down" in fighting against the "radical left."
Article continues below advertisement
Article continues below advertisement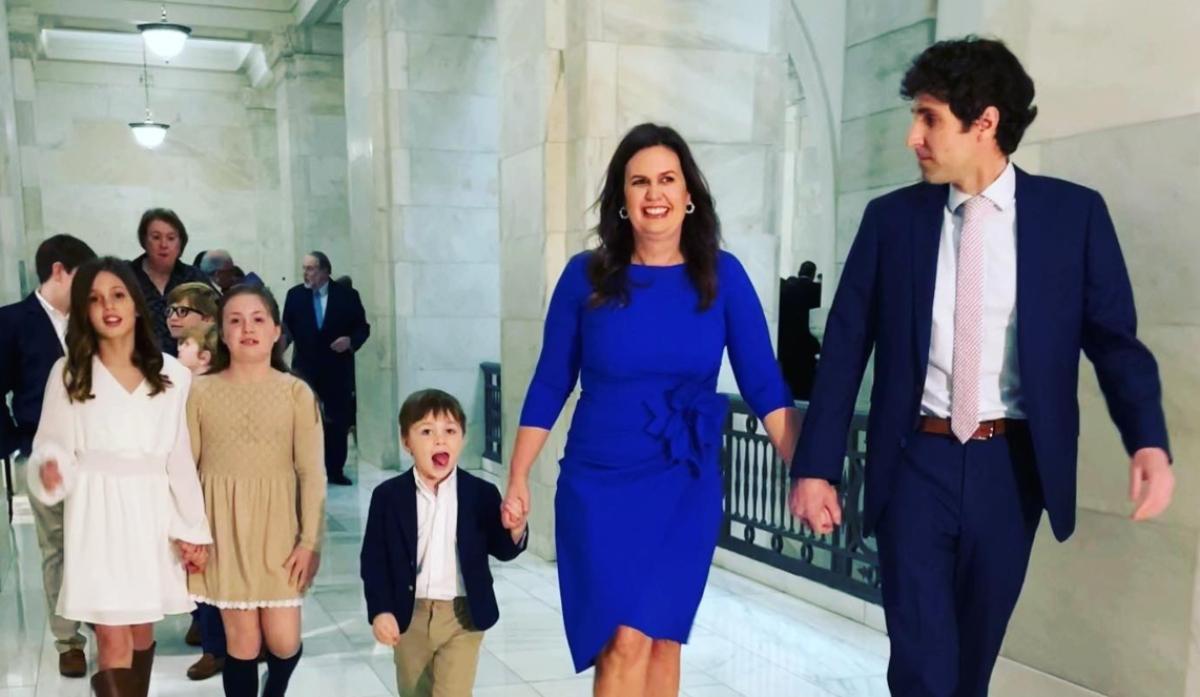 At the time, Sanders was only the third woman to ever be the White House press secretary, after Dee Dee Myers and Dana Perino.
Article continues below advertisement
People have mocked Sarah Huckabee Sanders for her weight in the past.
Sanders has been the object of criticism for her physical appearance, especially in comparison to other women that Trump seemed to place around him while in the White House. In 2017, she was targeted by LA Times writer David Horsey, who wrote that she didn't "look like the kind of woman Donald Trump would choose as his chief spokesperson."
Article continues below advertisement
As The Washington Post wrote, Horsey quickly was censured by the internet for his insensitivity, and he took down the offensive description of Sanders quickly. In Horsey's column, he compared Trump to former Fox News chairman Roger Ailes and his tendency to hire thin blond women.
Article continues below advertisement
He mocked Sanders and said she looked more like a "chunky soccer mom." Many jumped to Sanders' defense, indicating that the column was inappropriate.
Sarah Huckabee Sanders' weight loss is of interest to the public.
Although one might expect that the public would focus on Sanders' policy rather than her appearance, people seem largely concerned with her looks. Some on Reddit have wondered whether Sanders had an eye condition, for example. Her weight has also made her a target.
Since her time in the White House, Sanders appears to have undergone a transformation through weight loss. One website guessed that she had lost around 50 pounds. A mother of three young children and a busy career woman, her weight likely hasn't been her top priority. She has been a Fox News contributor since leaving the Trump administration and now expects to occupy the Arkansas governor's mansion.