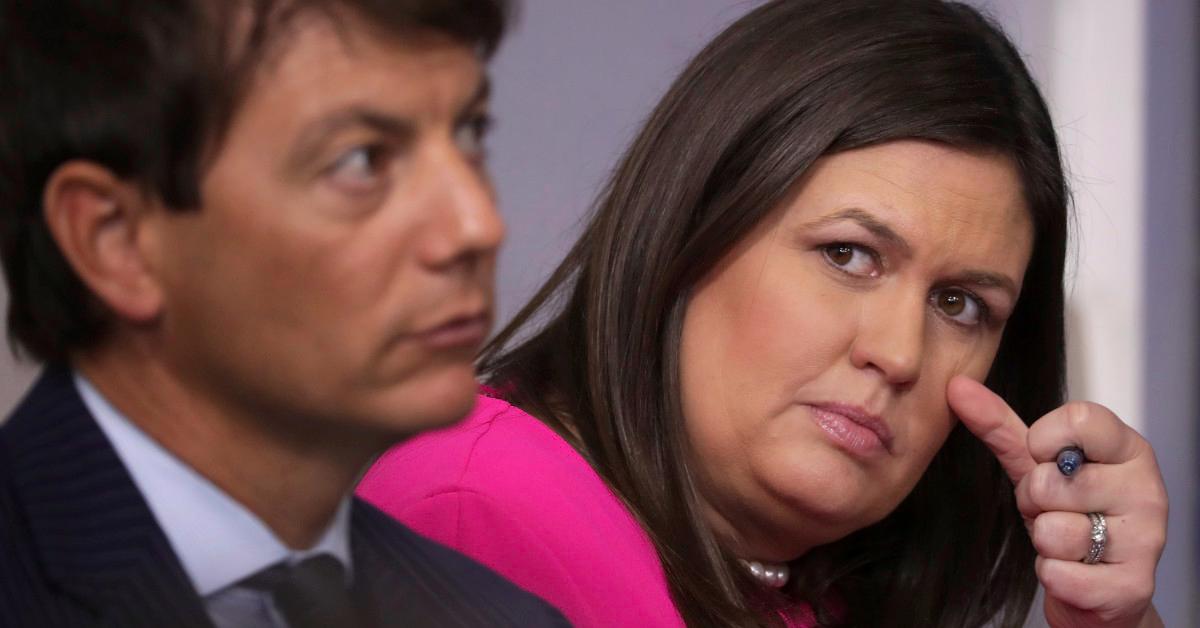 People Are Still Hung Up on Sarah Huckabee Sanders' Eyes
If you search "Sarah Huckabee Sanders eyes" on any given social media platform, you'll likely find any number of unflattering comments and tweets about the former White House press secretary's appearance, especially now that she's running for governor of Arkansas.
On Reddit, however, some users have asked earnest questions wondering if Sanders has an eye condition.
Article continues below advertisement
Article continues below advertisement
"Serious question: What is the name of the medical condition that could explain the eyes of White House Press Secretary Sarah Sanders?" one Reddit user wrote in 2018. "There's clearly something, but I can't figure it out. Her dad, Mike Huckabee, has it, too (but less pronounced)."
Some people have theories about Sarah Huckabee Sanders' eyes, while others want the jokes to end.
On that 2018 Reddit thread, one commenter thought Sanders might have "unnatural ptosis (one drooping eyelid) and or amblyopia (lazy eye)."
Another commenter suggested another diagnosis and said, "It looks like mild third nerve palsy, [which] causes an eye to be slightly off when looking inward and a drooping eyelid. I have the same problem. I wasn't sure if anyone else noticed it, but I'm so used to feeling self-conscious about my own eye that I immediately noticed it with her."
Article continues below advertisement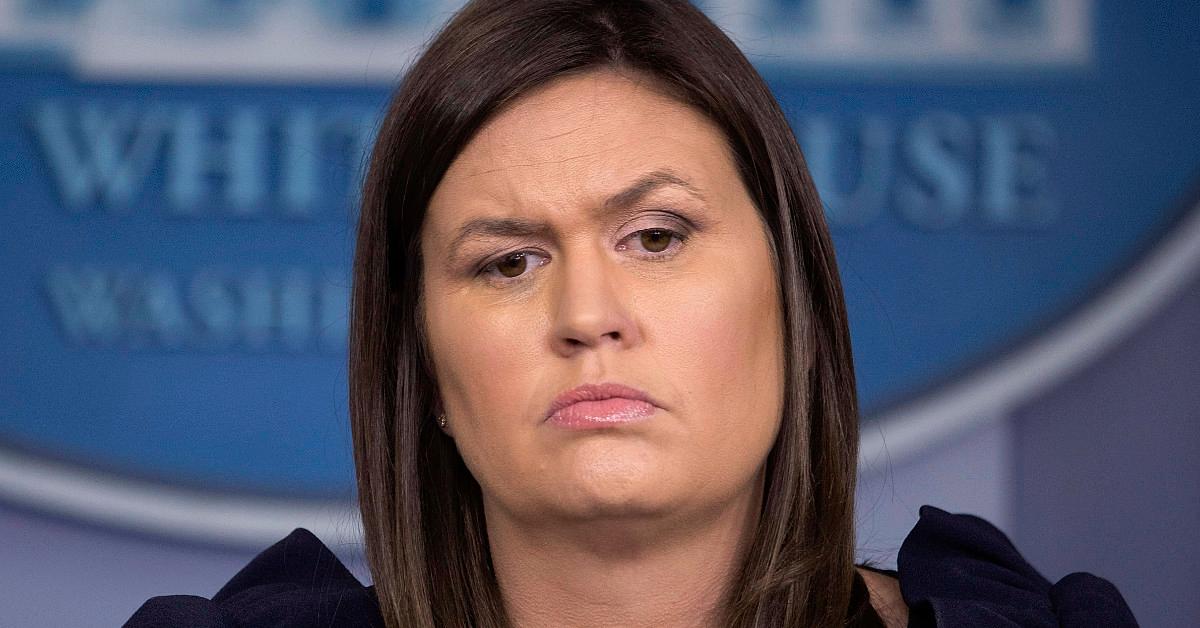 The following year, in a discussion of Sanders' eyes on Reddit's r/optometry subreddit, a user who self-identified as an optometrist theorized that she has exotropia in her right eye "with congenital ptosis or cranial dysostosis on that side."
Article continues below advertisement
Article continues below advertisement
Meanwhile, some people have asked fellow social media users to stop the mockery. "Stop making fun of Sarah Huckabee Sanders' appearance," a Twitter user wrote in 2018. "Her condition appears to be amblyopia, something she has no control over."
And last year, another Twitter user wrote, "If you're attacking Sarah Sanders for her physical appearance instead of the 9 million dangerous lies she told to the American public, delete your account."
In a reply to that post, another person tweeted, "Like, Sarah Huckabee Sanders doesn't have a lazy eye because she's a bad person. That's not how it works. But people feel like it's okay to mock her lazy eye because she sucks as a person. Lots of people with the same condition aren't bad people, and are hurt by that mocking."
Article continues below advertisement
Comedian Michelle Wolf caught flak for a joke about Sanders' eye makeup.
When she hosted the White House Correspondents Awards dinner in 2018, comedian Michelle Wolf made a joke about Sanders. She said, "I actually really like Sarah. I think she's very resourceful. But she burns facts and then she uses that ash to create a perfect smoky eye."
Article continues below advertisement
Wolf was calling out Sanders' performance as White House press secretary, but a lot of people seemed to think the comedian was making a crack about Sanders' appearance. Mercedes Schlapp, then the White House Director of Strategic Communications, tweeted that "women attacking conservative women" for their appearance is "shameful," according to InStyle, while MSNBC host Mika Brzezinski tweeted that "watching a wife and mother be humiliated on national television for her looks is deplorable."
In response, Wolf tweeted, "Why are you guys making this about Sarah's looks? I said she burns facts and uses the ash to create a *perfect* smoky eye. I complimented her eye makeup and her ingenuity of materials."
And in case you're curious, The Verge offered a beauty tutorial on "how to get the Sarah Huckabee Sanders smoky eye look."