Jen Psaki Leaving White House Press Secretary Job for MSNBC Role: Report
Who will replace Jen Psaki? See the White House press secretary's likely successors amid reports she's leaving her job for an MSNBC role.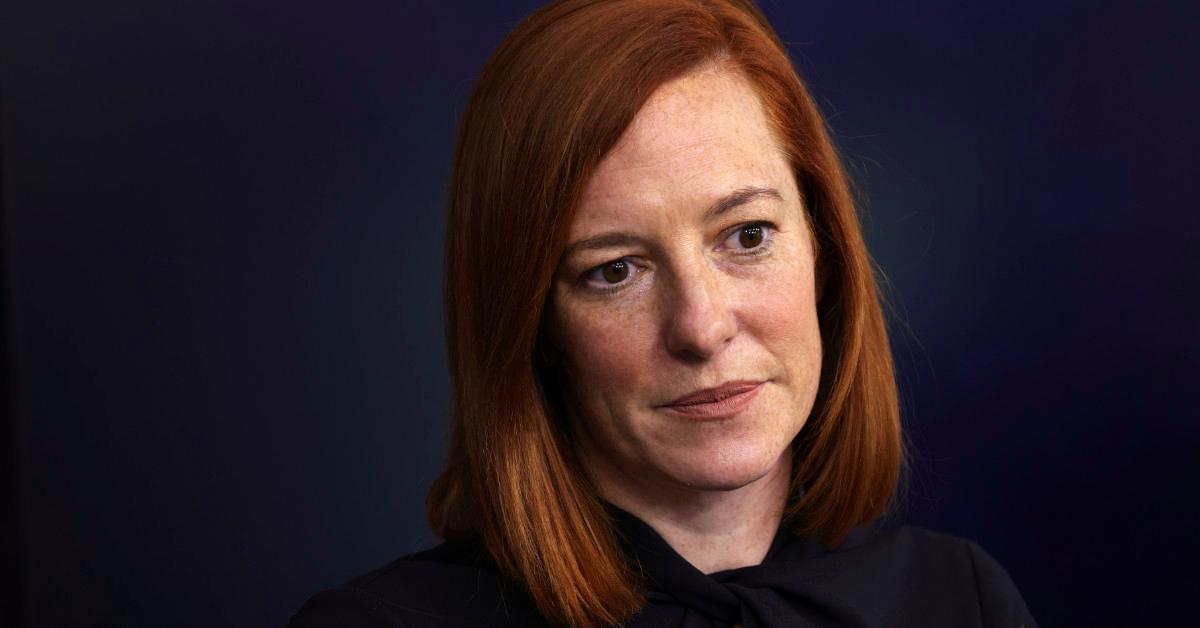 It's time to think about who will replace Jen Psaki. New reports claim that Psaki will soon leave her job as White House press secretary for an on-air role with MSNBC.
Article continues below advertisement
Article continues below advertisement
Earlier on Friday, April 1, Axios reported that Psaki is nearing a deal with the cable news channel, with whom she has had exclusive talks, and will leave the White House around May of this year. A source familiar with the matter also corroborated the news to CNBC.
According to the Axios report, Psaki hasn't formally announced her departure to the White House press team but has informed some senior Biden administration officials about the upcoming career move.
Why is Jen Psaki leaving?
Psaki is leaving her White House job to host an MSNBC show on the NBCUniversal streaming platform Peacock, Axios reported. She'll also be a commentator on various live shows on MSNBC, but contrary to rumors, she won't be replacing longtime MSNBC host Rachel Maddow in the channel's 9:00 p.m. hour, the site added.
Article continues below advertisement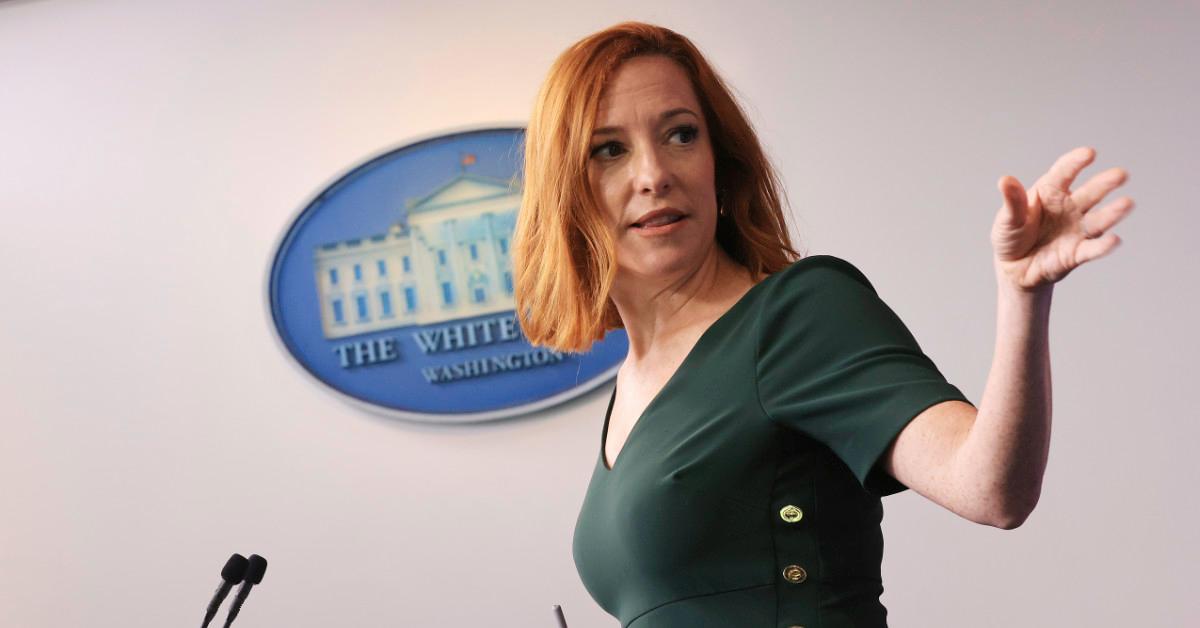 Amid government ethics rules about public employees taking private-sector jobs, the 43-year-old has been in contact with the White House counsel's office. MSNBC is also relying on its compliance lawyers during its conversations with Psaki, according to Axios.
Article continues below advertisement
Article continues below advertisement
Psaki's reported departure from the Biden administration isn't a complete surprise. She indicated in a May 2021 interview with CNN's David Axelrod that she might step away from the press secretary job, according to Insider. "I think it's going to be time for somebody else to have this job in a year from now or about a year from now," she said at the time.
At a White House press briefing in February, Psaki deflected speculation that she was pursuing a job at CNN or MSNBC. In so doing, Psaki teased Fox News' White House correspondent Peter Doocy, with whom she has often sparred. "I have more than enough on my plate here, so you can't get rid of me quite yet," she said. "Sorry, Peter, for you on that."
Article continues below advertisement
Who will replace Jen Psaki?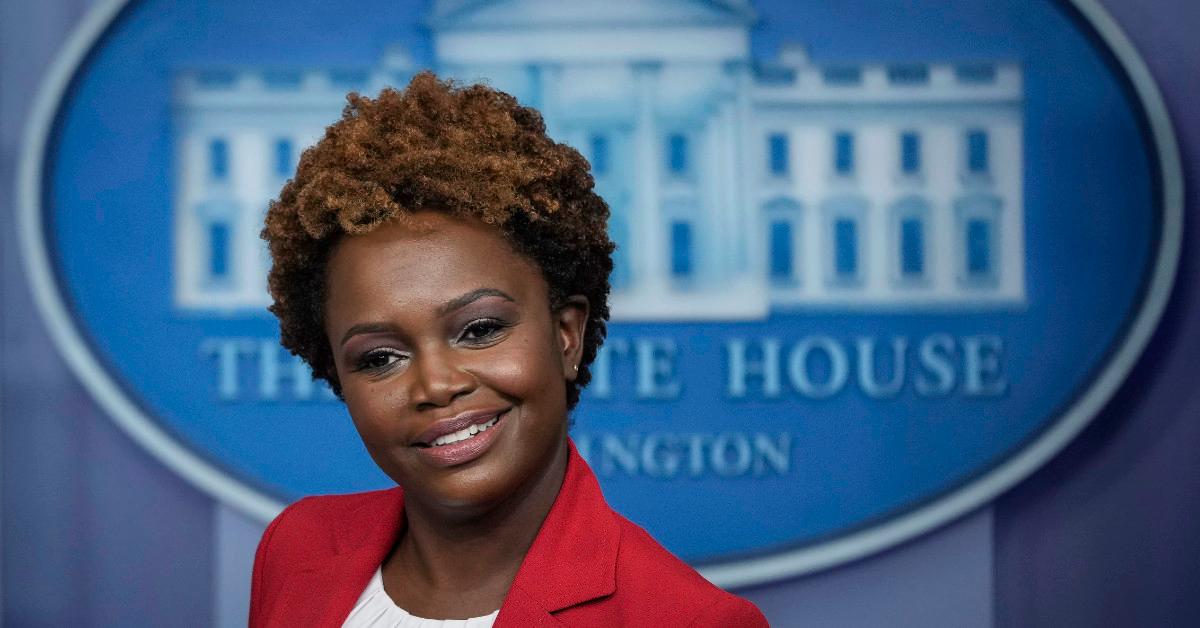 Karine Jean-Pierre, the White House's principal deputy press secretary, is Psaki's likeliest successor, The Hill reported on Wednesday, March 30. (Jean-Pierre and Psaki have both been absent from the press room podium in recent days, due to their respective cases of COVID-19.)
Article continues below advertisement
"It has felt like Karine has been groomed for this, and it would backfire if she didn't get it," one official in the Biden administration told The Hill.
Another source, who is close to the White House, added, "It feels like the intention is for it to be Karine."
Article continues below advertisement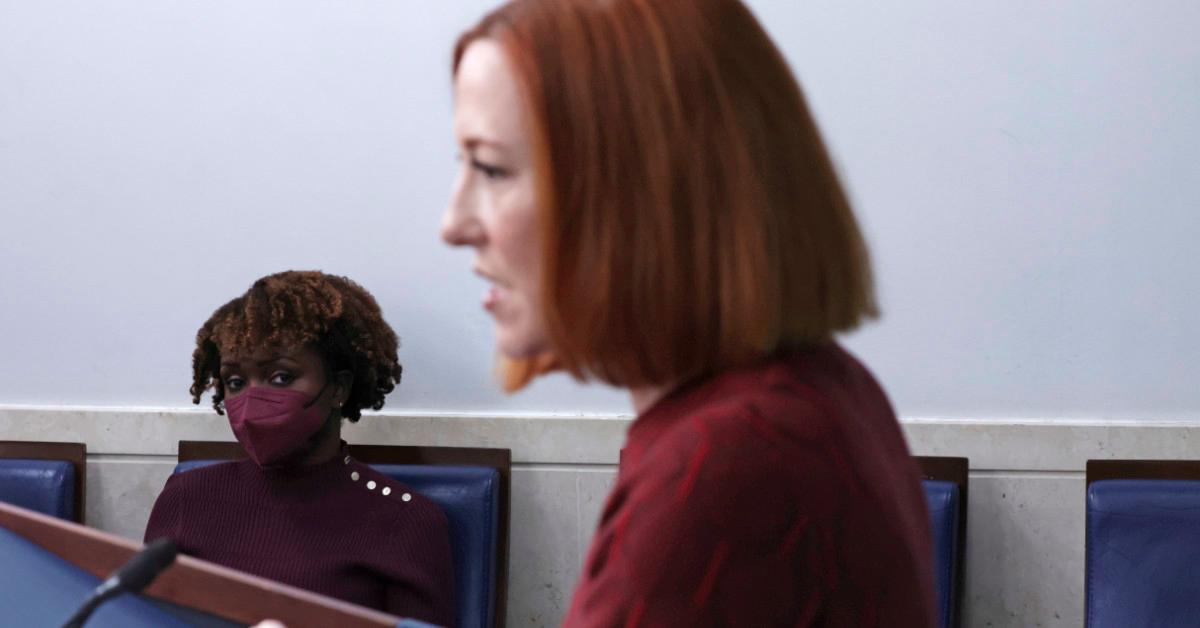 Jean-Pierre, who has been with Joe Biden since the president's 2020 campaign, would be the first Black person to serve as White House press secretary, according to The Hill. "This administration really cares about showing diversity and representation, so breaking barriers is a big thing," an administration official told the site.
Other contenders for the role include White House communications director Kate Bedingfield, State Department spokesperson Ned Price, and Pentagon press secretary John Kirby, The Hill added.