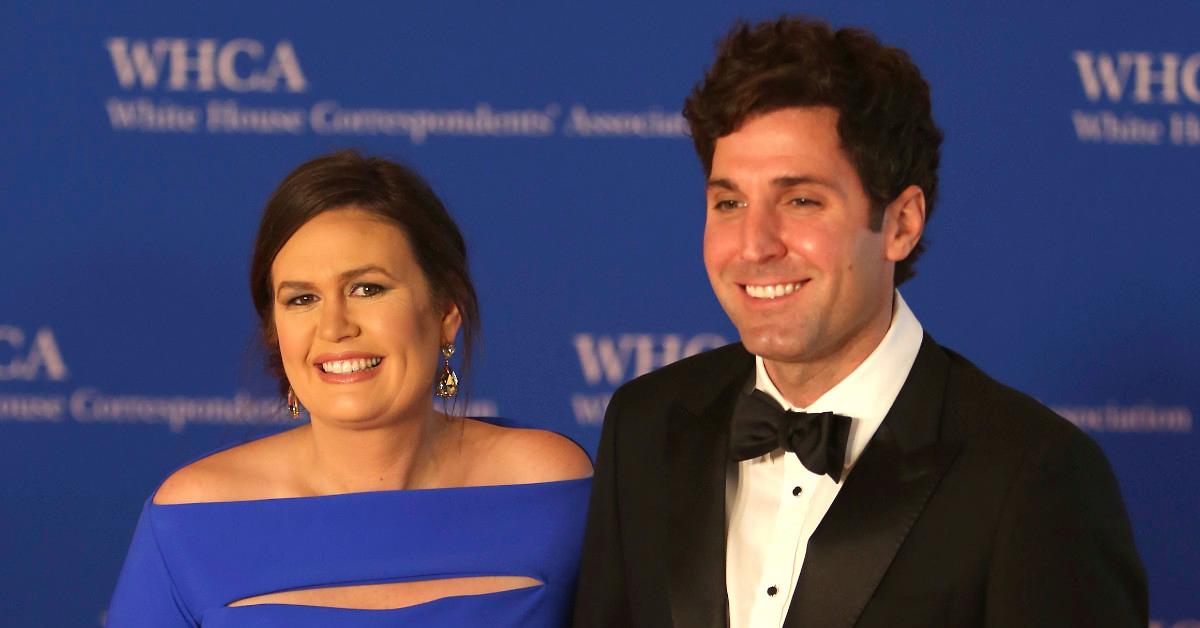 Sarah Huckabee Sanders Met Her Husband During Her Dad's Presidential Campaign
Bryan Sanders, Sarah Huckabee Sanders' husband, has worked on political campaigns before. The Colby College graduate was the media consultant for his father-in-law, former Arkansas Gov. Mike Huckabee, as the latter ran for president in 2016. He also served as the media consultant for former U.S. Rep. Ted Yoho and as the campaign manager for former Alabama Gov. Robert J. Bentley. Now, he might become a political figure himself, with Sarah currently running for governor of Arkansas.
Article continues below advertisement
Article continues below advertisement
As Sarah told Arkansas Money & Politics in a candidate statement this February, she and Bryan live in Little Rock with their three kids —Scarlett, Huck, and George — and a golden retriever, Traveler. "As a family, we love exploring Arkansas' beautiful outdoors, living close to our family and friends, and cheering on the Hogs!" She added, "Most of my days start just like they do for many other moms — me and my husband wrangling our kids out of bed and out the door to school."
Here's more about the couple.
Sarah hired Bryan for her father's presidential campaign, and they married in 2010.
As Politico Magazine reported in a 2018 profile of Sarah, she and Bryan met on her father's 2008 campaign for president. She was the national political director, and he was a volunteer who became a full-time employee.
In fact, it was Sarah who hired Bryan. She told The Hill in 2010 that she found him and one of his colleagues "kind of cute."
"[So I said,] 'Well, we might be able to work something out' — kidding a little bit there," she added.
Article continues below advertisement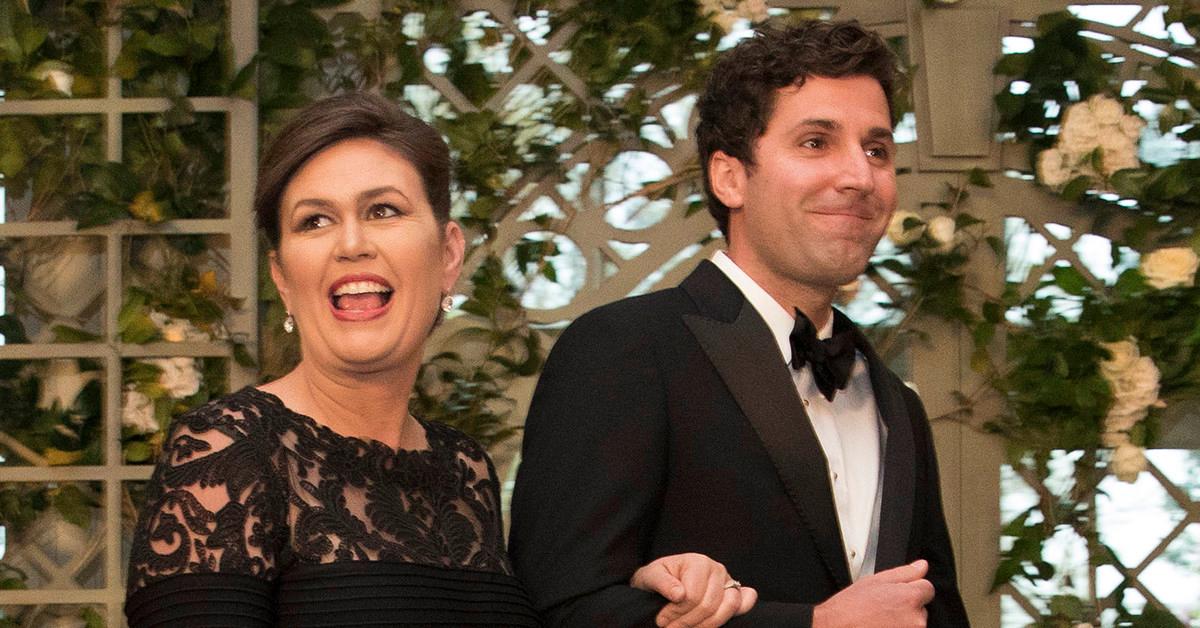 According to the Arkansas Democrat Gazette, Sarah and Bryan married at the Nazareth Lutheran Church on St. John, U.S. Virgin Islands, on May 25, 2010, with Christian band Point of Grace performing during the ceremony.
At the time, Sarah was working as a campaign manager for U.S. Rep. John Boozman's U.S. Senate campaign, while Bryan was working as a senior associate at the San Francisco-based Dresner, Wickers and Associates Consulting Firm.
Article continues below advertisement
Article continues below advertisement
Bryan detailed Sarah's allegiance to Trump — and said it isn't fair to call her a liar.
Talking to Politico Magazine, Bryan explained why his wife had joined Donald Trump's run for the Oval Office before becoming the former president's White House press secretary. "Sarah is from Arkansas, you have to remember," Bryan said. "And she's grown up her whole life with the Clintons. That was the driving force. That we have to do everything in our power to defeat Hillary Clinton."
So, why Trump and not another Republican candidate? "Her dad and Trump were saying a lot of the same things," Brian added. "They were talking about how Washington needs a big change. They were both running very anti-establishment campaigns."
Article continues below advertisement
The magazine also listed a number of times Sarah spoke untruths in her role as the mouthpiece of the Trump administration — knowingly or unknowingly — but Bryan told the outlet it isn't fair to characterize her as a liar. "All I know is that Sarah is never going to do anything that violates her conscience," he said. "She has never been asked to do something that violates her conscience."