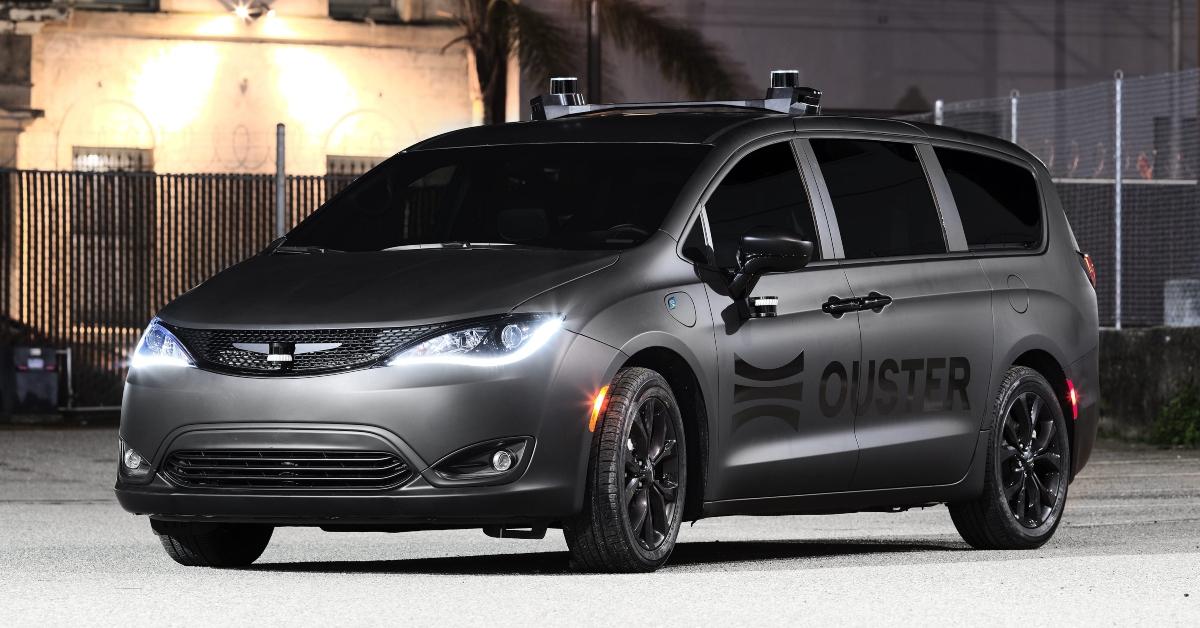 Why Ouster's Stock Valuation Is Attractive for Long-Term Investors
On April 7, Ouster (OUST) stock surged 25.7 percent and closed at $9.87. The stock rose significantly after a Citigroup analyst initiated coverage with a bullish note. However, the stock is still down 27 percent YTD. What's the forecast for OUST stock in 2021? Is it a good buy or should investors stay away?
Article continues below advertisement
Founded in 2015, Ouster is a lidar technology company based in California. The company develops high-resolution 3D lidar sensors that are used in autonomous vehicles, drones, robotics, and security systems.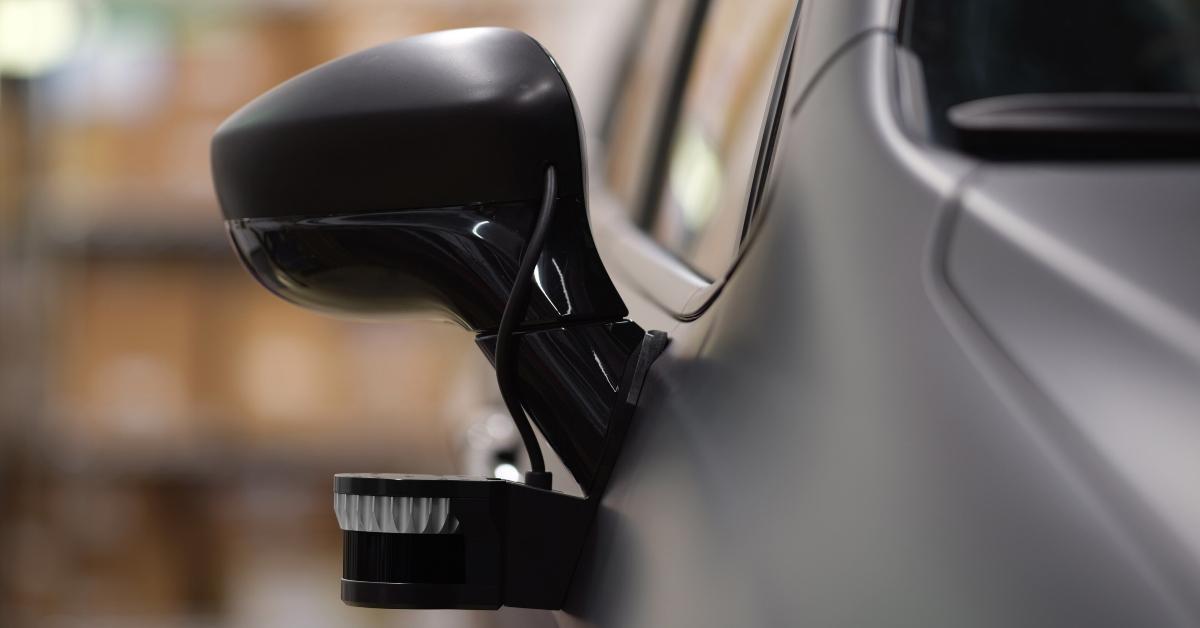 Article continues below advertisement
Ouster's stock news
On April 7, Citigroup analyst Itay Michaeli initiated coverage on Ouster stock with a buy rating and a target price of $17. Michaeli thinks that Ouster is well-positioned compared to other recently listed lidar manufacturers due to its "unique" digital sensors and its dominant position in non-auto vertical markets. Also, Ouster's stock price is "disconnected" from its position in the market. Investors should note that the company has hundreds of clients for its products.
Ouster went public on March 12 through a reverse merger with Colonnade Acquisition Corp. (CLA) SPAC. The business combination valued Ouster at a pro forma enterprise value of $1.6 billion. Under the terms of the deal, Ouster received $300 million in cash to pursue its growth plans. The cash includes $200 million held in trust by the SPAC and $100 million in PIPE. Institutional investors in the PIPE include Cox Enterprises, Fontinalis Partners, and WWJr Enterprises.
Article continues below advertisement
Ouster's stock forecast
According to estimates compiled by CNN, analysts' median target price is $21 for Ouster stock, which is 113 percent above its current price. The highest target price of $25 is 154 percent above the stock's current price, while the lowest target price of $17 is 73 percent above the stock's current price. Right now, Ouster stock is being tracked by two Wall Street analysts. Both of the analysts have a buy recommendation.
Ouster stock is a good investment.
Lidar, short for laser detection and ranging, is considered essential by various experts in self-driving cars. Ouster expects to generate $34 million in revenue in 2021 and it expects that to grow to $107 million in 2022 and $1.58 billion in 2025. The company will likely turn EBITDA positive in 2023.
Article continues below advertisement
Based on Ouster's market capitalization and projected sales, its valuation multiples are at 46.8x (2021 sales), 14.9x (2022 sales), and 4.9x (2023 sales), respectively. The company's 2025 price-to-sales multiple of 1.0x looks much more attractive. As a result, Ouster stock is a good investment based on its strong growth prospects and valuations.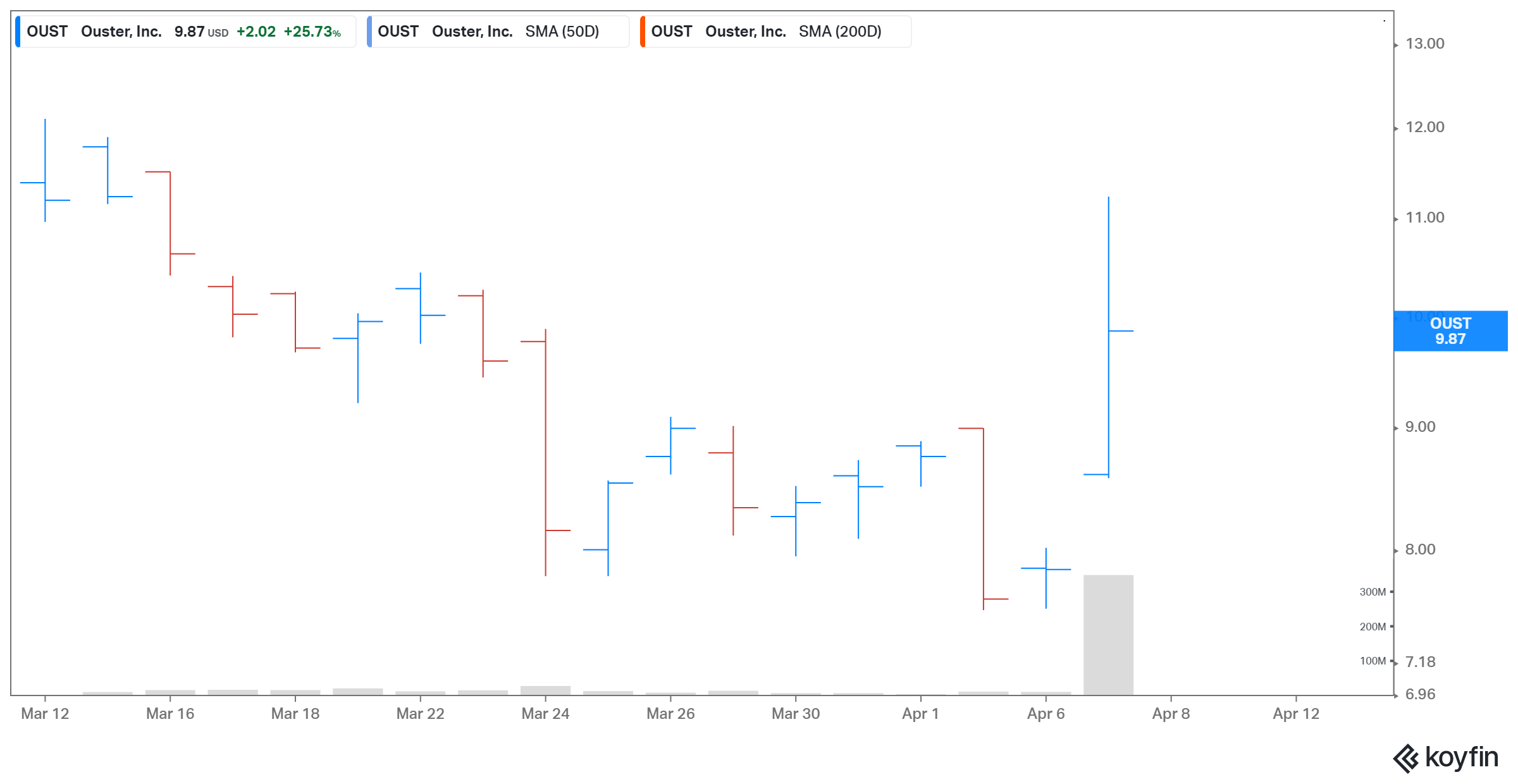 Article continues below advertisement
Best LIDAR companies for investors in 2021
Luminar Technologies (LAZR) which went public in December 2020 through a reverse merger with Gores Metropoulos SPAC, is down 53 percent from its 52-week high. Luminar expects to generate sales of $26 million in 2021 and $837 million in 2025. This means that the 2021 and 2025 price-to-sales multiples are 280.8x and 8.7x, respectively.
The other LIDAR companies that investors should consider in 2021 are Velodyne Lidar (VLDR) and AEVA Technologies (AEVA). VLDR and AEVA stocks are down 58 percent and 45 percent from their 52-week highs, respectively.