Luminar (LAZR) Stock Forecast and How to Play It Now
Many investors wonder if Luminar (LAZR) stock is a good buy now after seeing it retreat sharply from its peak. What can investors expect?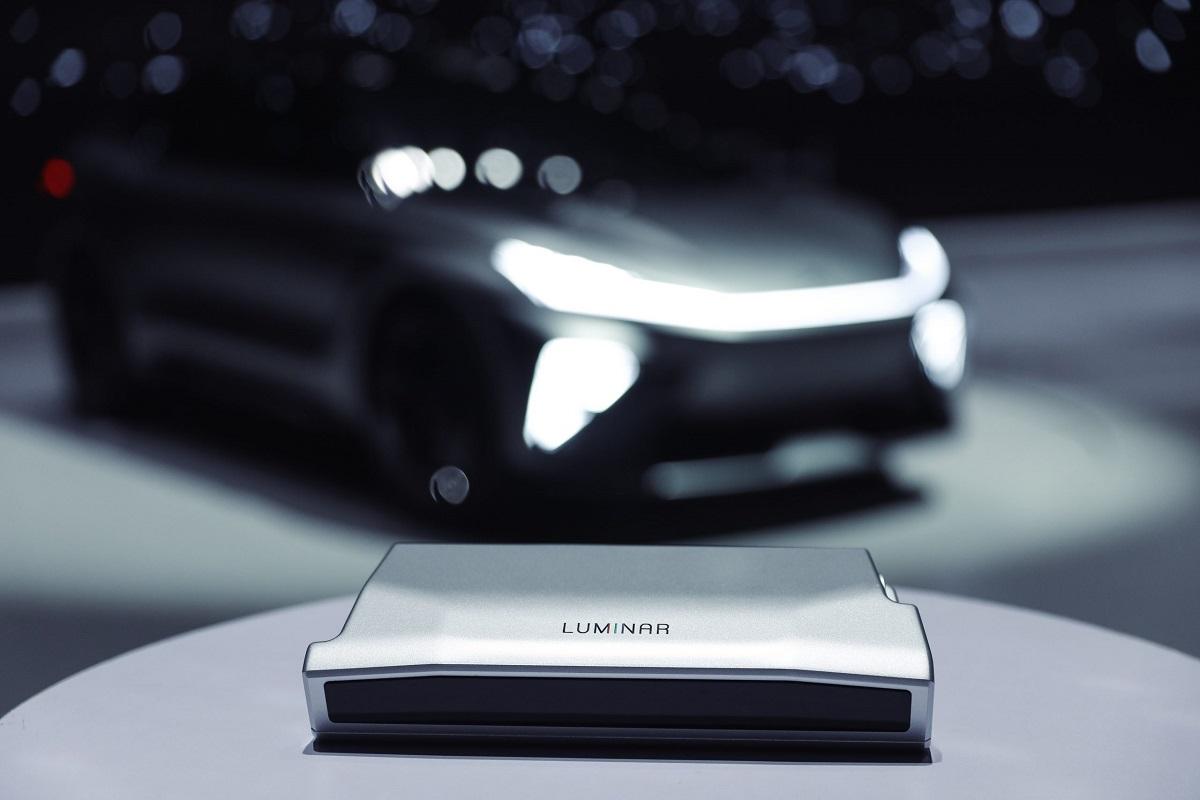 Luminar Technologies (LAZR) makes lidar sensors for autonomous vehicles. It's known for its powerful lidar sensors that can enable driverless cars to detect objects up to 250 meters away. Is LAZR stock a good buy now?
Article continues below advertisement
Article continues below advertisement
Luminar went public in a SPAC deal. Its stock has traded in the range of $9.85–$47.80 since its debut. The stock has pulled back and now trades in the $23 range, which got the attention of investors hunting for bargain opportunities.
Article continues below advertisement
Why Luminar (LAZR) stock has fallen.
Luminar stock has dropped off more than 50 percent from its peak. The pullback could be a result of several factors. For example, many retail investors on Reddit and other platforms view LAZR stock as a speculative bet. There are investors rushing to take early profits, which puts downward pressure on the stock.
Many lidar stocks have pulled back alongside Luminar. For example, Velodyne (VLDR) and Aeva Technologies (AEVA) stocks are off 64 percent and 48 percent from their peaks. Lidar SPAC stocks Innoviz (CGRO) and Aeye (CFAC) have also retreated.
Article continues below advertisement
Article continues below advertisement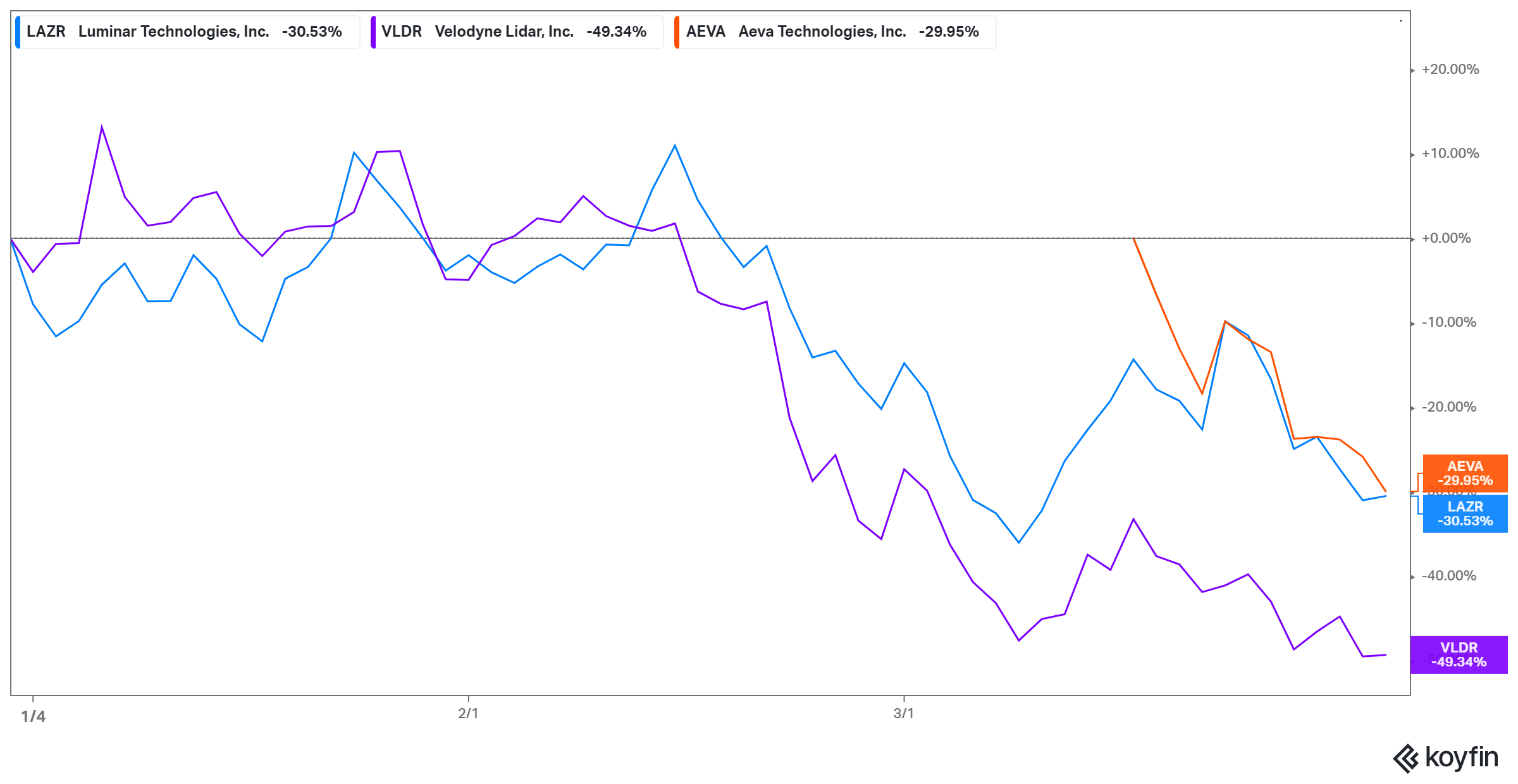 Luminar's lidar news you need to know
Recently, Luminar announced a strategic partnership with Chinese automaker SAIC Motor. As part of the deal, SAIC will use Luminar's lidar in its R-brand line of electric vehicles. As SAIC is the largest automaker in China, which is also the world's largest auto market. The deal offers a potentially lucrative sales opportunity for Luminar.
Article continues below advertisement
SAIC is expanding overseas and aims to sell 1.5 million vehicles outside China in markets like Europe. SAIC's cars using Luminar sensors are expected to enter production in 2022. Luminar will set up an office in Shanghai to support its work with Chinese customers.
Article continues below advertisement
The company also has a deal to supply lidar for Volvo's self-driving cars coming to market in 2022. Luminar has outlined several targets to achieve in 2021 to gauge its success. For example, the company aims to win at least three major customers and generate up to $30 million in revenue. Luminar aims to grow its order book by more than 40 percent over the $1.3 billion in 2020. The company wants to maintain disciplined spending so that it can end the year with more cash than the $486 million it started with.
Article continues below advertisement
Luminar might partner with Apple or Tesla.
Apple is working on a car that's expected to use lidar sensors. It has opened talks with potential suppliers of the critical component for self-driving vehicles. As Luminar is among the top lidar companies, there are speculations that Apple might consider it for a contract.
There seems to be a higher chance of Luminar striking a lidar deal with Apple than Tesla if Elon Musk's comments are anything to go by. The Tesla chief doesn't think that lidar technology is suitable for use in cars.
Article continues below advertisement
Article continues below advertisement
However, Musk has a record of criticizing things before getting back to them. For example, he called bitcoin names before Tesla invested $1.5 billion in the blue-chip cryptocurrency. In any case, Musk's SpaceX uses lidar. It's possible that Tesla could consider working with Luminar on lidar sensors for its autonomous cars.
Luminar (LAZR) stock forecast
Wall Street is bullish on the outlook for LAZR stock. The consensus target price of $34.50 implies more than 45 percent upside potential from the current level. The high target price of $40 implies a 70 percent upside.
Article continues below advertisement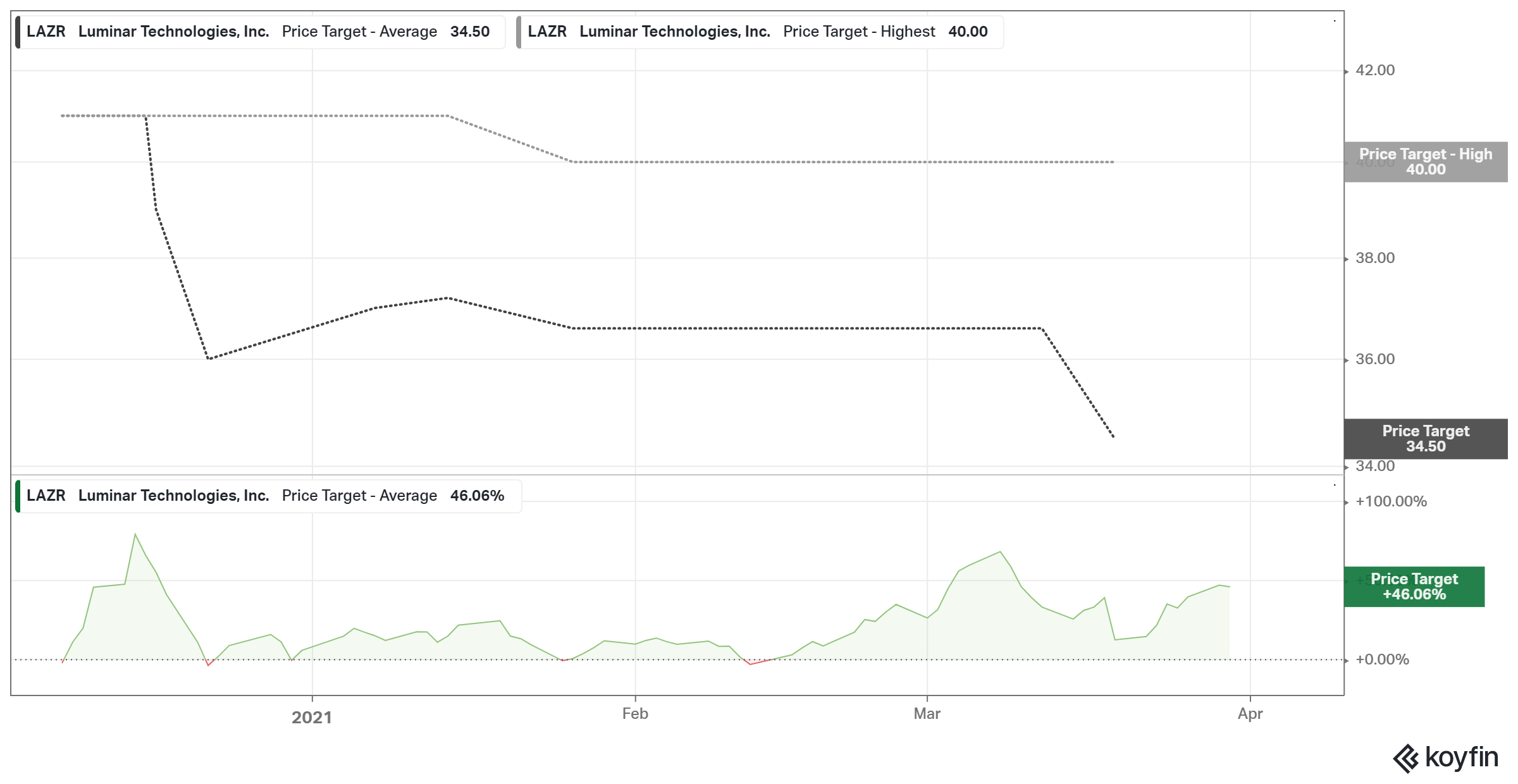 Article continues below advertisement
Many lidar companies have come to the public market through SPAC deals. As the SEC monitors SPAC deals closer, the flow of new lidar stocks might decrease. Investors might rush to available opportunities like Luminar, which would lift the stock prices.
Article continues below advertisement
Should you buy Luminar (LAZR) stock now?
You might like Luminar stock for several reasons. For bargain hunters, LAZR stock pulling back 50 percent from its peak has opened a good discount entry opportunity. Also, LAZR's stock forecast is more bullish.
Although Tesla has its reservations, most companies building self-driving cars want to use lidar. There will likely be high demand for lidar sensors in the future. Luminar is well-positioned to take advantage of the opportunity to grow its revenue quickly. The company's addressable market is on track to hit $150 billion in 2030 from $5 billion in 2020.