Buy CLA SPAC Stock Before It Merges With Ouster, Bet on Lidar
There has been a wave of SPACs over the last year. In 2021, these have garnered more funds than the traditional IPOs. Colonnade Acquisition Corp. (CLA), a SPAC, has announced a merger with Ouster Inc. Should you buy CLA stock before it merges with Ouster?
Article continues below advertisement
CLA stock lost over 3 percent on March 10 but was trading higher in pre-market trading on March 11. The stock has fallen over 42 percent from its 52-week highs. There has been a broad-based sell-off in all SPACs including those that have already announced a merger target.
Article continues below advertisement
CLA SPAC's sponsor
Colonnade Capital is CLA's sponsor. Colonnade Capital was founded by Joseph S. Sambuco and Remy W. Trafelet. The company has launched its second SPAC Colonnade Acquisition Corp. II (CLAA).
CLA SPAC and Ouster merger date
CLA announced the merger with Ouster in December 2020. The voting on the merger, which is a regulatory requirement, took place on March 9, 2021. As is the usual practice, the two companies should merge soon after the voting results are declared. When announcing the merger, CLA said that it expects to complete the merger in the first half of 2021.
Article continues below advertisement
Lidar stocks have fallen
Ouster is a lidar company. There have been several listings of lidar companies over the last year. Lidars are used in autonomous driving technology. In 2020, lidar stocks surged amid optimism about the outlook for autonomous driving. Apple's rumored entry into EVs also propelled lidar stocks higher.
Article continues below advertisement
However, lidar stocks have come off their highs along with EV stocks. Luminar Technologies (LAZR) stock, which also listed through the SPAC route, is down 47 percent from its peaks. Microvision, another lidar company, is also down over 40 percent from the 52-week highs. The stock has otherwise soared over the last year due to optimism about lidar stocks as well as its rumored buyout by Apple.
CLA SPAC stock looks like a good buy before the merger.
As part of the deal between CLA and Ouster, the latter would receive $300 million in gross proceeds. This includes the $200 million that CLA raised in the IPO and a fully committed $100 PIPE (private investment in public equity). Ouster's existing investors including Cox Enterprises, WWJr Enterprises, and Fontinalis Partners, also participated in the PIPE.
Article continues below advertisement
As is the convention, the PIPE investors would invest at $10 per share, which is the IPO price. Generally, the SPAC stock rises after the merger announcement. However, given the slump in SPACs and lidar stocks, CLA stock is trading below $11 or less than a 10 percent premium over the IPO price. So, is the slump in CLA stock a good buying opportunity? Let's dive into the valuations for a better picture.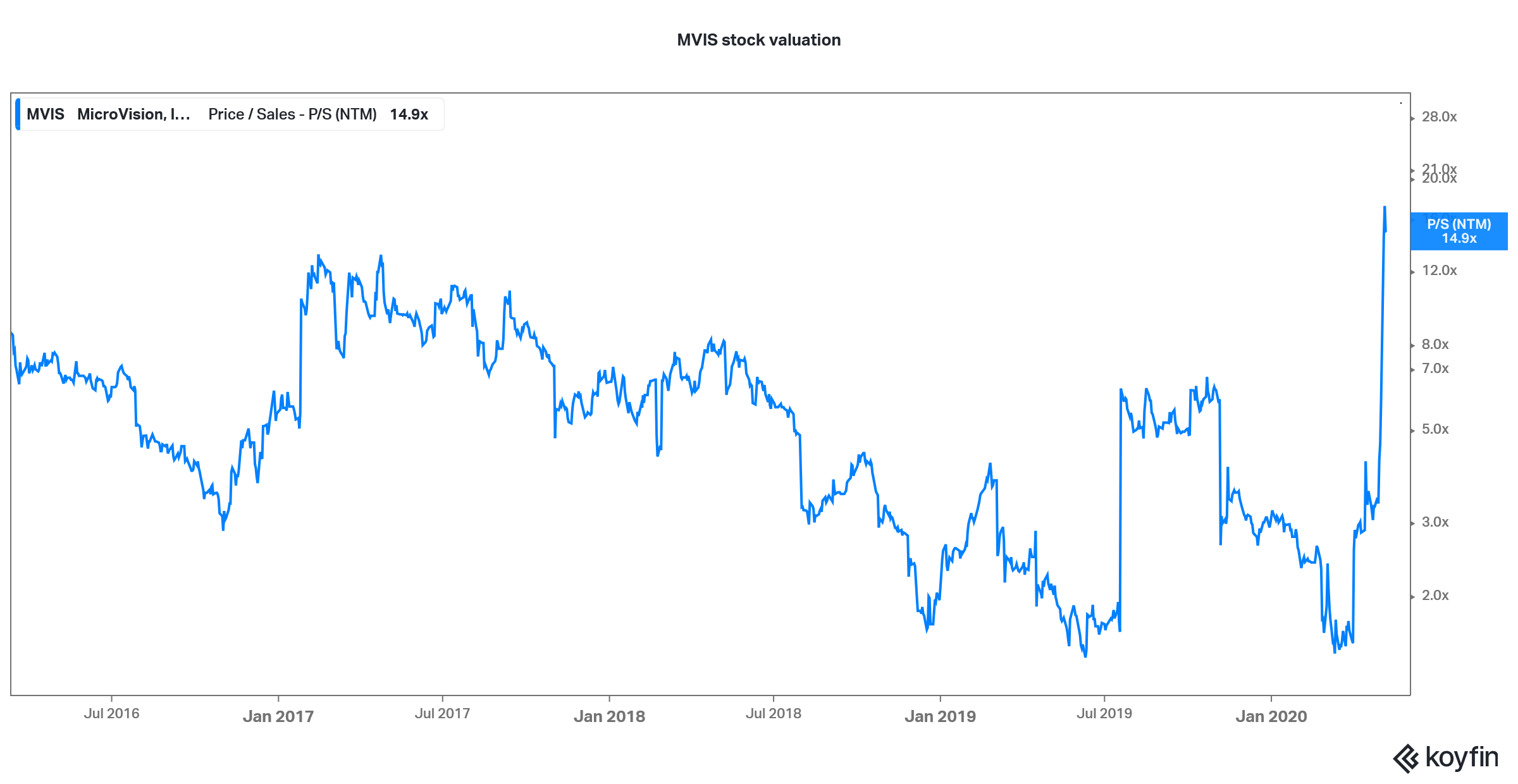 Article continues below advertisement
The transaction between CLA and Ouster valued the combined entity at an equity value of $1.9 billion. Looking at CLA's current stock price, Ouster would have a pro forma market value of around $2 billion. Luminar has a market capitalization of $8 billion, while MVIS's market capitalization is around $2 billion.
Ouster reported revenues of $18.9 million in 2020. The company expects its revenues to rise 80 percent YoY to $33 million–$35 million in 2021. Between 2020 and 2025, Ouster expects its revenues to grow at a CAGR of 142 percent and reach $1.58 billion in 2025. The company doesn't rely much on the automotive sector. Ouster expects the industry to account for only 15 percent of its revenues between 2020 and 2025.
Article continues below advertisement
Luminar or Ouster: Which is a better lidar stock?
From a valuation perspective, Ouster is valued at a 2021 price-to-sales multiple of around 57x and at a 2025 price-to-sales multiple of 1.3x. In contrast, MVIS trades at an NTM price-to-sales multiple of 14.9x.
Article continues below advertisement
Luminar expects to post revenues of $26 million in 2021 and $837 million in 2025. This would mean 2021 and 2025 price-to-sales multiples of 307x and 9.6x, respectively. While Luminar is focusing on the automotive market, Ouster has a diversified revenue and customer base.
Looking at the valuations and growth outlook, Ouster seems to offer a better value proposition. CLA stock looks like a good buy ahead of its merger with Ouster.