Is MicroVision (MVIS) Stock a Good Buy Amid the Rumored Apple Buyout?
MicroVision (MVIS) stock has been on fire, and is up a massive 2,632 percent this year. However, the stock fell almost 10 percent on Feb. 25, and was down in premarket trading on Feb. 26 as well. Overall, it's fallen more than 33 percent from its 52-week high. Is MVIS stock a good buy now?
Article continues below advertisement
MicroVision works on lidar technology, which is used in autonomous cars. The outlook for autonomous driving is promising, especially with giants Alphabet and Microsoft throwing their weight into the space.
MicroVision news is driving its stock
On Feb. 22, MicroVision completed a $50 million at-the-market stock offering, following in Tesla and NIO and using its stock price peak as a chance to issue new shares. In 2020, Tesla issued stock three times despite CEO Elon Musk categorically denying the need for raising capital in Jan. 2020. More recently, cannabis company Sundial Growers (SNDL) also issued new shares. Whereas Tesla and NIO stock rose after raising capita, markets have treated SNDL and MVIS differently and their stocks have fallen.
Article continues below advertisement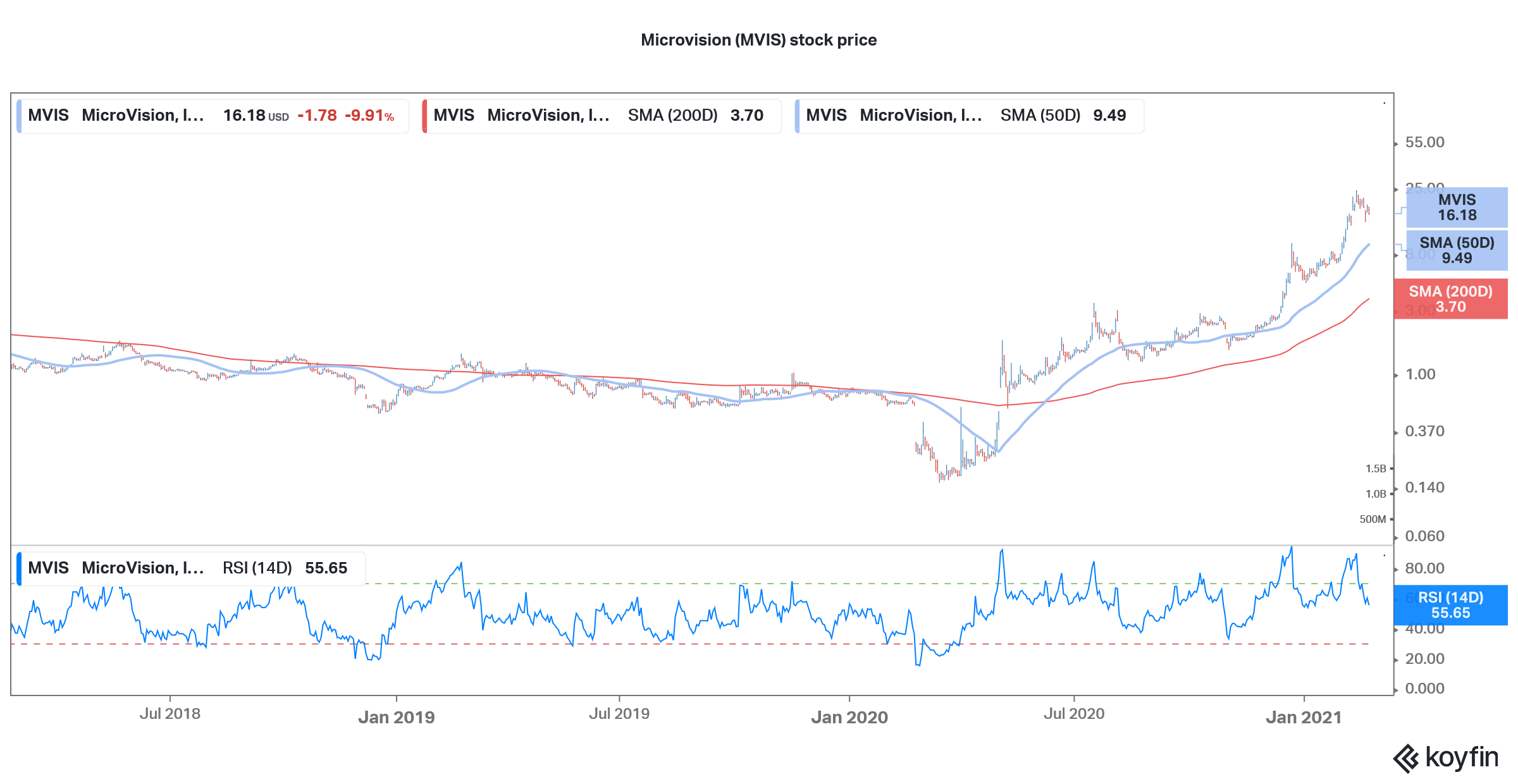 On Feb. 11, MicroVision gave an update on its long-range lidar sensor technology. The company said that it was on track to have A-samples in April 2021, and that it had started testing the technology outdoors.
Article continues below advertisement
WallStreetBets on MVIS
WallStreetBets, the Reddit community that pumped up GameStop and AMC Theatres stock, is also bullish on MVIS. A comment upvoted over 1,500 times called MicroVision's technology more advanced than competitors' and suggested MVIS stock was undervalued.
Article continues below advertisement
MVIS stock forecast
As MVIS was a penny stock before this recent rally began, not many analysts cover it. After the surge in its stock price, MicroVision's market capitalization is $2.4 billion.
Is MicroVision a good investment?
MicroVision is working on lidar technology, which Musk is not a fan of. That said, Musk is also pessimistic about hydrogen fuel cell technology despite Nikola, Toyota Motors, and Hyundai all working on hydrogen cars. NIO, also known as the "Tesla of China," has used lidar technology in its upcoming sedan, the ET7.
Article continues below advertisement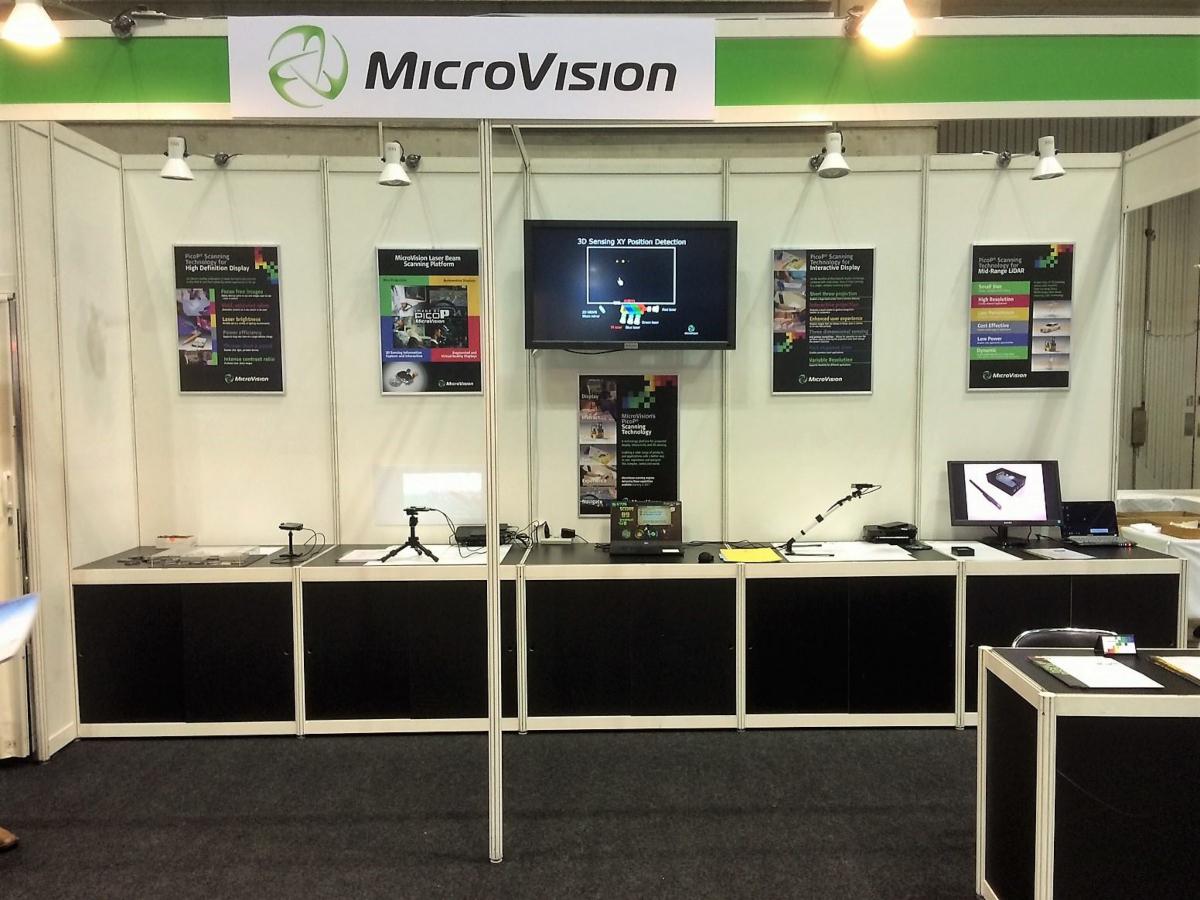 Will Apple buy MicroVision?
Lidar stocks rallied late last year after reports emerged that Apple would be launching an EV (electric vehicle) by the middle of this decade. Reports suggest Apple has been struggling to find partners for its EV project, codenamed "Titan." The iPhone maker was said to be in talks with Hyundai-Kia Motors and Nissan for an EV partnership. However, both Hyundai-Kia and Nissan denied having the talks.
Article continues below advertisement
Many have been speculating that Apple will buy MicroVision. The purchase would align well with its EV and autonomous driving plans.
Article continues below advertisement
Should I buy or sell MVIS stock?
MVIS stock has run up recently, boosted by its lidar technology progress and possible acquisition by Apple. If the company's lidar technology is successful, it will be a gamechanger for the stock. However, like all other companies working on new technology, MicroVision is also subject to execution risk. Interestingly, according to Musk, most of Tesla's value comes from its mobility business, not automotive.
After the rally in MVIS stock, it looked like a sell. However, investors could consider buying the stock if its price dips further.