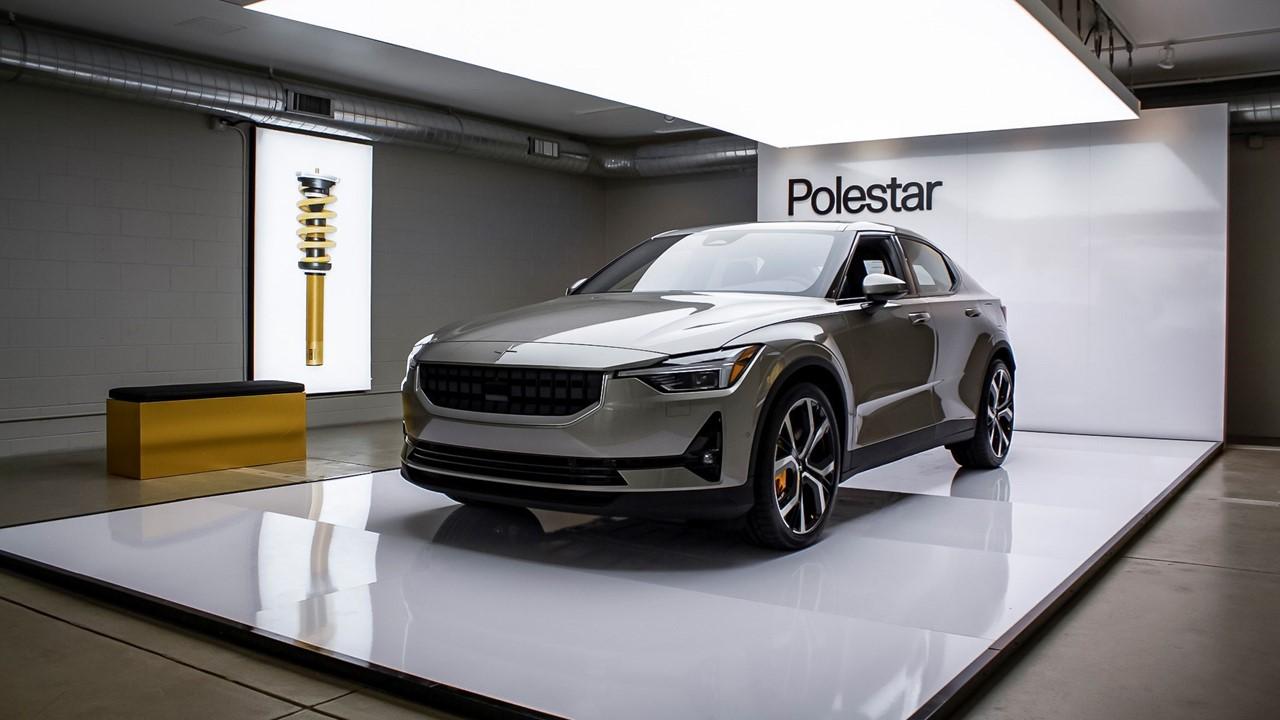 Polestar Stock Forecast: Can PSNY Take on Tesla After GGPI Merger?
Gores Guggenheim (NYSE: GGPI) stockholders approved the merger with EV (electric vehicle) company Polestar on June 22. The business combination closed on June 22 and Polestar will start trading under the ticker symbol "PSNY" from June 24. What's the forecast for Polestar stock after the merger and can the company take on current market leader Tesla?
Article continues below advertisement
The competition in the EV industry has been heating up. While Tesla still sells the most electric cars, legacy automakers like Volkswagen, Ford, and General Motors are catching up. Startup EV companies which include the likes of Lucid Motors and Rivian, both of which listed in 2021, are also trying to scale up production amid the global supply chain crisis.
Breaking down Polestar's short-term stock forecast
In the short term, Polestar's stock forecast would depend on both the macro environment and supply chain issues. Polestar has also lowered its 2022 delivery guidance by 15,000 units to 50,000 units. The company produces its cars in China and the production was hit due to COVID-19 lockdowns in the country.
Article continues below advertisement
The lockdowns also had a negative impact on production for Chinese EV companies like NIO, Li Auto, and Xpeng Motors. Even Tesla's production was hit and analysts now expect the Elon Musk-run company's production to fall on a quarterly basis in the second quarter of 2022.
Article continues below advertisement
That said, Polestar's 2022 production guidance is twice that of Rivian and almost four times Lucid Motors' mid-point guidance. Rivian and Lucid have also toned down their production guidance amid the supply chain issues.
Article continues below advertisement
PSNY stands out from other startup EV companies.
Unlike many other EV companies that went public during the pre-production stage, Polestar is selling cars and has two models while the third one will launch in October. PSNY is also building a plant in the U.S. that would help it gain market share in the world's most lucrative and profitable automotive market.
While most startup EV companies are focusing on their domestic markets, Polestar is present in 23 markets and plans to increase its reach to 30 by the end of 2023. Polestar would also benefit from its association with Volvo.
Article continues below advertisement
Although Polestar makes cars in China and is owned by Chinese entities, it isn't a Chinese company in a strict sense. Polestar might not face the kind of scrutiny that U.S.-listed Chinese companies are facing.
Article continues below advertisement
The global electric car market is witnessing competition.
The competition is expected to intensify in global EV markets. Bloomberg Intelligence has predicted that by 2024, Volkswagen would overtake Tesla to become the world's largest electric car seller.
Polestar stock 2025 forecast
Looking at the long-term forecast, Polestar expects to sell 290,000 cars in 2025. To put that in perspective, Tesla expects to deliver 1.5 million cars in 2022 and has said that deliveries would rise at a CAGR of 50 percent over the next few years. If the forecast turns out to be true, Tesla should deliver 5 million cars in 2025.
Article continues below advertisement
Polestar looks to compete in the EV market.
The merger with GGPI valued Polestar at an equity value of $21.5 billion and an enterprise value of $20 billion. To put that in perspective, Rivian and Lucid Motors have a market cap of $26 billion and $30 billion, respectively. After adjusting for $17 billion cash on Rivian's balance sheet, we get an enterprise value of only about $9 billion. At its peak, Rivian's market cap surpassed $150 billion, which was ahead of Volkswagen.
Article continues below advertisement
Polestar expects to post revenues of $17.8 billion in 2025. Based on the pro forma market cap we get a 2025 price-to-sales multiple of around 1.16x. While such multiples would have looked attractive a year ago, given the crash in EV stocks, including Tesla, Polestar's valuations don't look too cheap.
Article continues below advertisement
While it's almost customary to brand every EV company as "Tesla-killer," Polestar would need to prove its manufacturing prowess, build an iconic brand, and offer an attractive production proposition like Tesla to take on the world's most valuable EV company.
GGPI stock saw upwards price action after the merger was approved. The overall rally in growth names also helped propel the stock above the IPO price of $10. However, unless the market sentiments toward loss-making growth stocks improve significantly, we might not see a sustainable rally in PSNY stock after the merger.