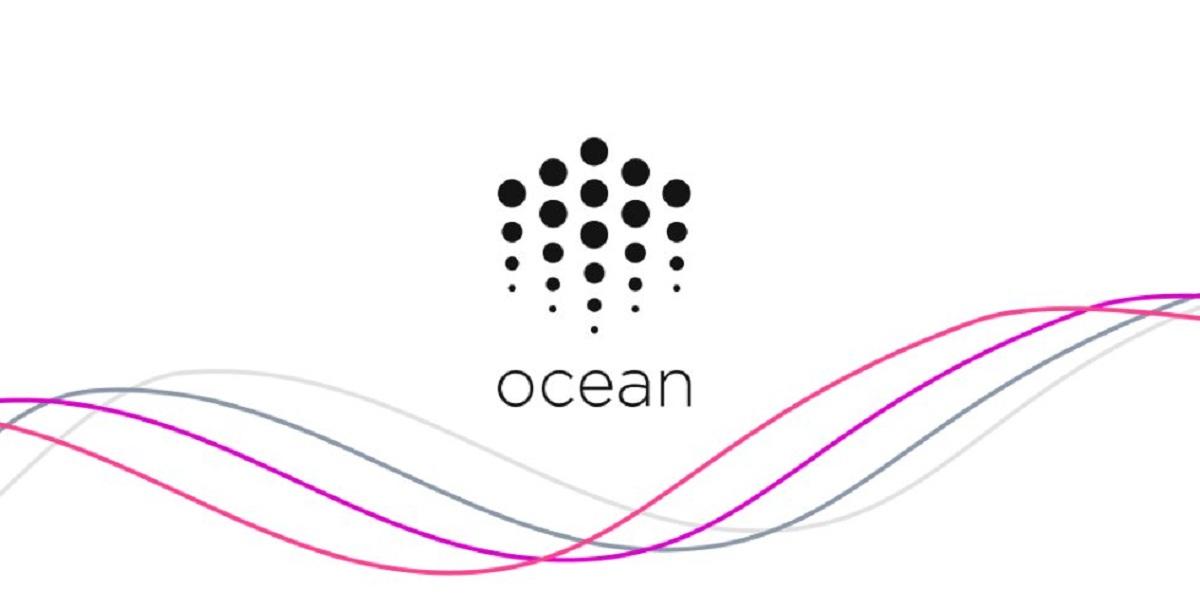 Is Ocean Crypto Still a Good Investment After its Spike?
By Ruchi Gupta

Dec. 1 2021, Published 8:24 a.m. ET
If you invested $1,000 in Ocean Protocol two years ago, you would have more than $600,000 now. That represents a blockbuster 60,000 percent return. Since surging to a $1.94 record high in spring, Ocean has retreated 35 percent. Investors are considering buying the dip, and want to know Ocean Protocol's price prediction. Is it still a good investment?
Article continues below advertisement
Investors have become so concerned about the crypto tax provisions in Biden's infrastructure spending plan that they're thinkng about migrating to countries where crypto isn't taxed. But you need not be so fearful that you sit out of all crypto investment opportunities. Ocean Protocol has caught the attention of investors seeking the next crypto to explode, and you may want to take a closer look at it.
What's Ocean Protocol crypto?
In 2017, a team of consultants and entrepreneurs set out to offer developers the tool they need to build for the Web3 economy. Drawing from years of experience managing high-tech businesses, the team launched Ocean Protocol, a crypto project based on the Ethereum blockchain.
Article continues below advertisement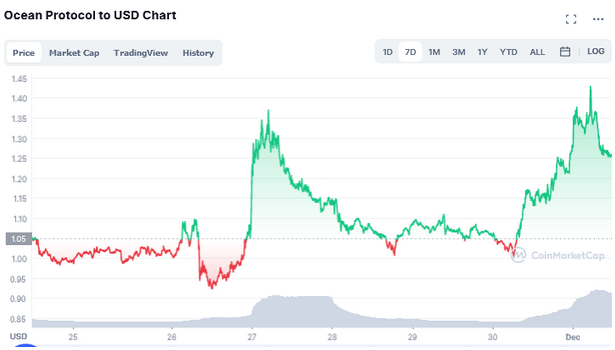 Ocean has built a privacy-oriented data marketplace, connecting data providers with startups needing the data to power their Web3 applications. The data trade is carried out using the Ocean token, and the project makes money by charging a transaction fee.
Article continues below advertisement
Ocean Protocol facilitating the H2O stablecoin to reduce data price volatility
When it comes to paying with crypto, some merchants and consumers favor using stablecoins—even Biden's Treasury Secretary Janet Yellen has acknowledged their potential in powering the economy in a regulated setting. Given this potential, it's no wonder investors have been buying related crypto, such as stablecoin-building platform Terra's Luna token.
Article continues below advertisement
Ocean Protocol has jumped on the stablecoin bandwagon to accelerate its growth. The H2O stable token by New Order and Reflexer Labs will soon launch to facilitate transactions on the Ocean data marketplace and reduce price volatility there, which could encourage more developers to obtain their data from Ocean.
Article continues below advertisement
The H2O token is backed by the Ocean token as the reserve asset, similar to how MakerDAO's DAI stablecoin is collateralized by Ethereum. Therefore, H2O will generate more demand for Ocean while expanding staking opportunities for investors.
Article continues below advertisement
Ocean gets listed on Thailand's top exchange, Bitkub
Ocean is getting support on more exchanges, increasing its visibility and price. Bitkub, the largest licensed crypto exchange in Thailand, has listed the token.
Article continues below advertisement
Ocean Protocol opens up its Reddit space to the public to spread the word
As the project expands with a $140 million grant for Web3 applications and the H2O stablecoin launching soon, there's more for the community to share. To spread the word faster, Ocean Protocol has opened its Reddit forum to the public.
Is Ocean Protocol a good investment?
It's been said that the future of the web is Web3, and that's where Ocean Protocol operates. Web3 aims to reorganize the internet and has gained support from those who hope to break Big Tech's monopoly, such as Tesla CEO Elon Musk's brother Kimbal Musk, who is now backing Web3 endeavors with a charity fund.
Article continues below advertisement
Web3 applications will require plenty of data, and that's what Ocean Protocol is ready to supply. In early 2022, the project is planning an upgrade that will introduce data NFT and address rug-pull issues.
Ocean Protocol's price prediction
Ocean has a fixed supply of 1.4 billion tokens. Some 613 million tokens are already in circulation, trading at about $1.30 to give the crypto a market cap of about $800 million. In comparison, The Graph and Loopring boast market caps of about $5 billion and $4 billion, respectively. When Ocean attains a market cap of $2 billion, which could be reached as early as 2022, it would exceed $3.20.
Where to buy Ocean Protocol crypto
If you're excited about Web3 prospects and like Ocean's outlook, you may want to add it to your portfolio. The crypto's accessibility and liquidity are improving as it gets listed on more exchanges. While you still can't buy Ocean crypto on Coinbase, you can purchase it with the U.S. dollar on Binance, Kraken, and Bitfinex. Alternatively, you can buy Ocean with Bitcoin, Ethereum, or Tether on Gate.io or KuCoin.