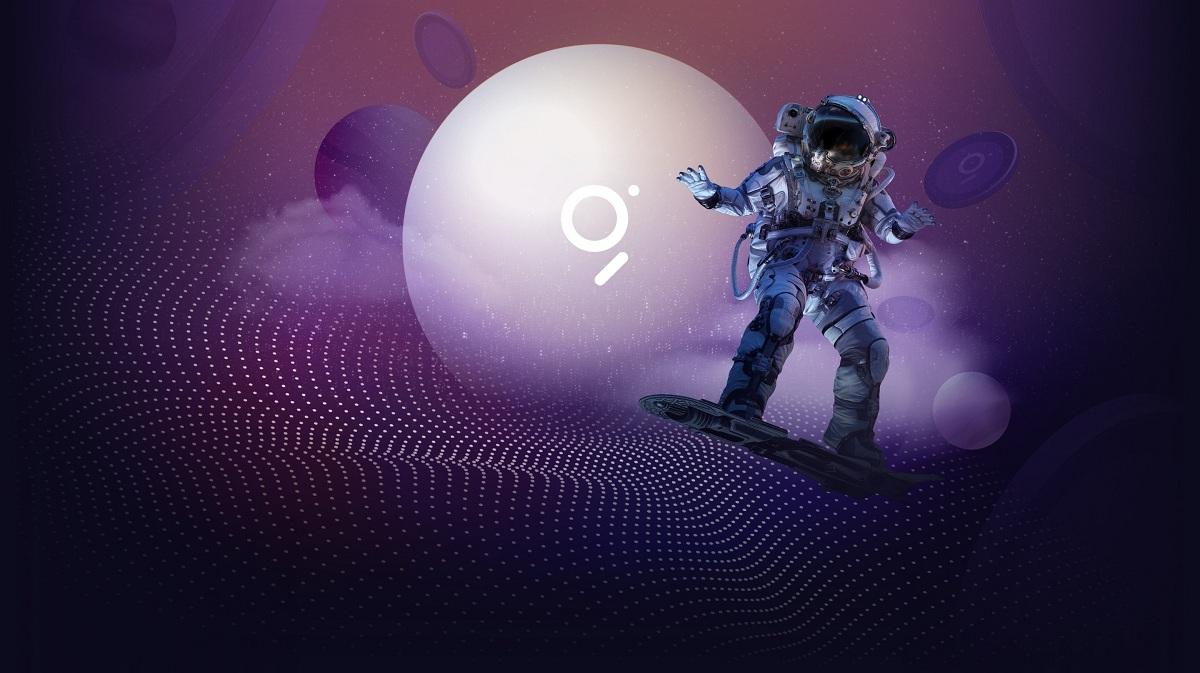 Graph (GRT) Crypto Falls 80%—Should You Buy the Dip?
With digital assets beating stocks in investment returns, many investors are eager to find the next cryptocurrency to explode. Graph (GRT) is getting plenty of attention as investors pursue the next Bitcoin, whose lifetime returns have been as high as 80,000,000 percent. What's Graph's price prediction, and where will it be in 2025?
Article continues below advertisement
Some investors are turning to crypto trading signals in the hunt for Bitcoin-type returns. Others are just trying to do due diligence. Here are some of the basics of the Graph token.
What is Graph, and how does it work?
The Graph Network, trying to become the Google of blockchain, indexes blockchain data from a variety of sources and makes it searchable for people to obtain the information they need. The data that Graph provides helps power the DeFi market. Developers pay with the GRT token, Graph's official cryptocurrency, to access the resources on Graph.
Article continues below advertisement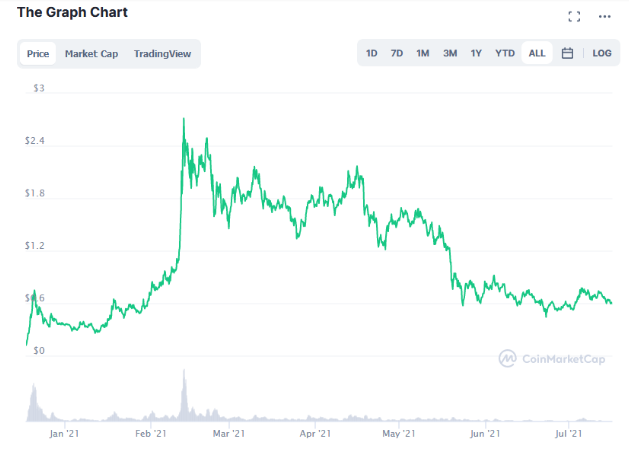 How many Graph (GRT) tokens are there?
Graph has an initial maximum supply of 10 billion GRT tokens, of which some 2.9 million are already circulating. There may be additional tokens issued in the future, but the plan is to maintain a low inflation rate of 3 percent annually.
Article continues below advertisement
Graph's price prediction for 2025
At about $0.60, GRT is currently about 80 percent below its all-time high of $2.88 attained in Feb. 2021.
Although GRT has been on a downtrend lately, its average monthly gains in 2021 have averaged 10 percent. If Graph can maintain that monthly growth from now on, GRT could close 2021 at $1 and reach $90 by 2025—15,000 percent higher than its current price.
Article continues below advertisement
Article continues below advertisement
Is Graph a good investment?
Even after pulling back from its all-time high, Graph still boasts better returns than the stock market. GRT has gained about 60 percent year-to-date, beating the S&P 500's 16 percent gain in the same period.
There's a high chance Graph will rebound from its current lows and soar higher. The rise of DeFi apps should increase demand for Graph's resources and the use of GRT, putting the token in a position to appreciate.
Where to buy Graph tokens
Graph has broad exchange support, making GRT both easily accessible and highly liquid. The best places to buy GRT with the U.S. dollar are Coinbase, Gemini, and Bittrex. If you're looking to buy GRT with another cryptocurrency like Bitcoin or Ethereum, the best places are Binance, Gate, and Kraken.