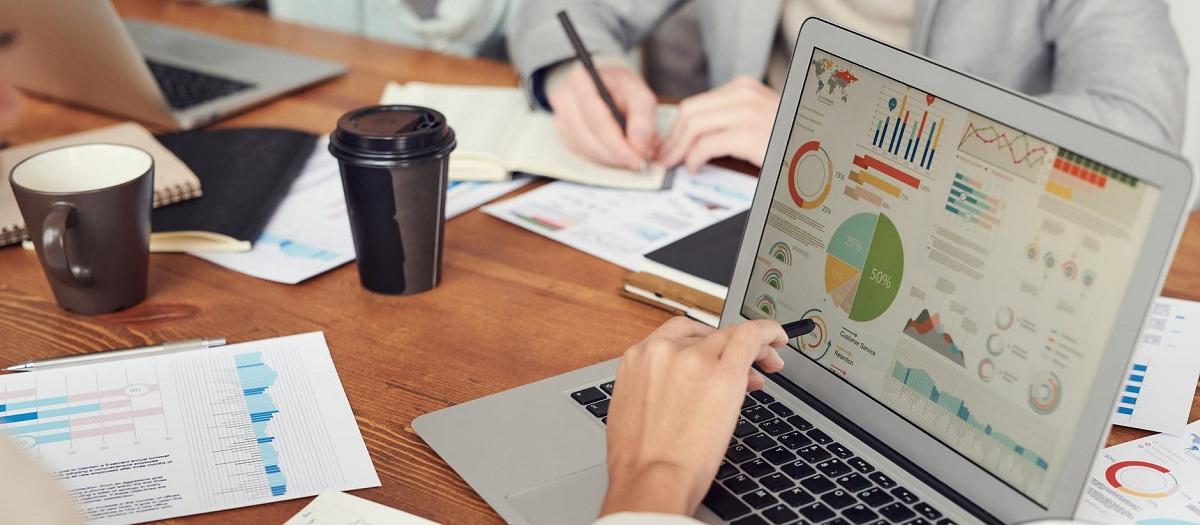 How Loopring Could Get From $3 to $20 Before 2030
Loopring (LRC) recently hit a new high of $3.83, delivering huge gains for investors. The token has since pulled back about 20 percent from that peak, and investors are now wondering whether they should buy the dip. If you missed the previous Loopring breakout, you may be interested in LRC's price prediction for 2030.
Article continues below advertisement
Loopring provides developer tools for building DeFi products, such as crypto trading platforms, payment apps, and NFT artworks. The project was started by Daniel Wang, a Chinese software engineer who previously worked for Google and Alibaba rival JD.com. Loopring's LRC token facilitates transactions on the network, such as fee payments and rewards to contributors. The token's supply is fixed at about 1.4 billion units.
Will GameStop build its NFT marketplace using Loopring technology?
GameStop is the largest videogame products and accessories retailer in the world. The company has secured a $500 million credit facility to invest in growth. GameStop is interested in the NFT business and has been hiring developers to help it build an NFT marketplace. Investors are speculating that Loopring's technology will underpin GameStop's NFT marketplace. As a result, some are stockpiling Loopring's LRC token in hopes it will explode when a GameStop deal is announced.
Article continues below advertisement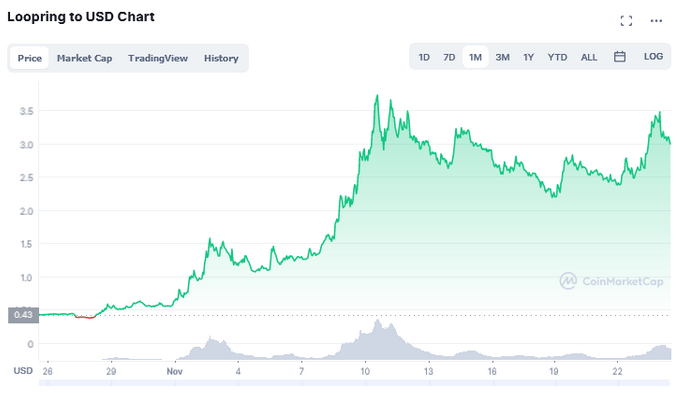 Is Loopring (LRC) a good investment?
If you invested $1,000 in Loopring at the beginning of 2021, you would have $17,000 now, and if you put $1,000 into the crypto three years ago, the investment would be worth more than $70,000. Loopring has focused on serving the growing DeFi sector. The project offers high transaction speeds and low gas fees, and these appeal to developers seeking reprieve from Ethereum's congestion and soaring fees.
Article continues below advertisement
DeFi products are growing popular as investors pursue high returns and people seek more control of their money. As a result, crypto projects that started out as memes are getting into DeFi and NFTs—good examples are Shiba Inu, which has built a crypto trading platform and NFT marketplace, and Ryoshis Vision. Therefore, demand for Loopring's solutions should continue to grow, benefiting its token.
Article continues below advertisement
Loopring's (LRC) price prediction for 2030
It took less than a month for Loopring to get from $0.50 to above $3.80. Such a rapid rise could trigger a rush to take profit, which could cause LRC to retreat. We've seen that in Bitcoin and Livepeer, which have pulled back after hitting record highs.
A pullback in Loopring could then draw bargain hunters, catalyzing a rebound and driving the crypto to new highs. If the anticipated GameStop deal materializes and the DeFi sector continues to thrive as expected, Loopring could explode. The crypto's annual gains have averaged more than 2,000 percent in the past three years. Even if Loopring gains just 20 percent annually, it could surpass $20 by 2030.