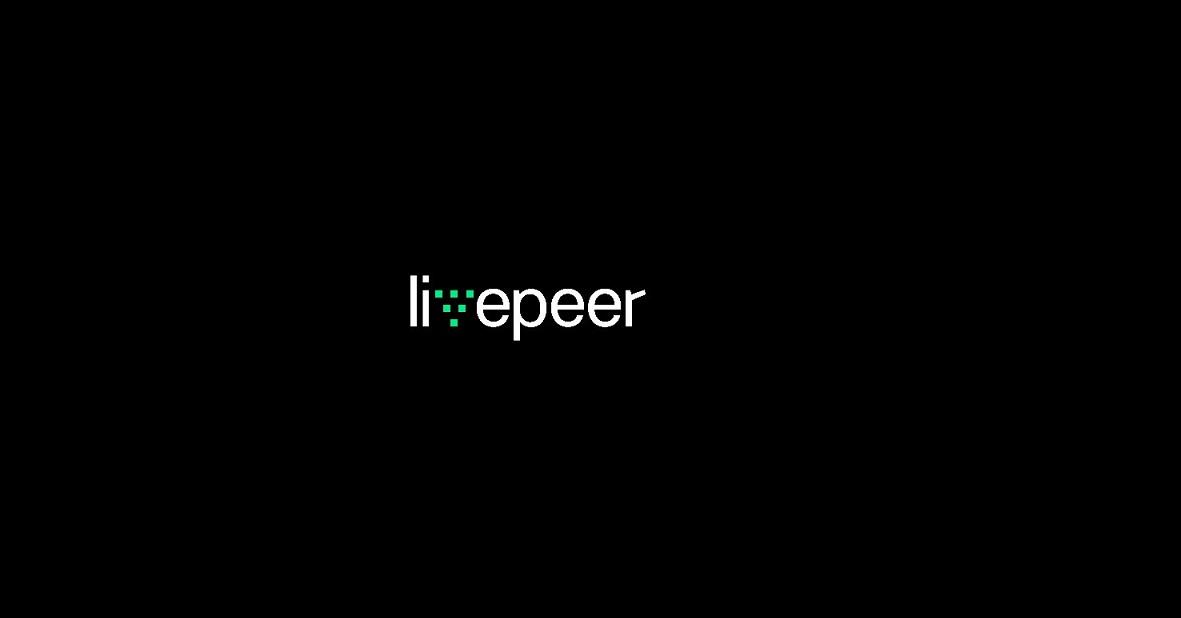 Why Is Livepeer Going Up, and Will It Continue To Rise?
Joining Bitcoin in setting record highs is Livepeer (LPT). In morning trading on Nov. 9, 2021, Livepeer more than doubled to hit an all-time high above $83. Livepeer has gained more than 5,000 percent in 2021, leaving many prospective investors wondering if the crypto can continue rising. What's Livepeer price prediction? Is Livepeer a good long-term investment?
Article continues below advertisement
People are becoming rich with cryptocurrencies. Those who missed Bitcoin and Ethereum are seeking the next crypto to explode. As a result, Livepeer has caught the attention of many investors. Meme crypto such as Elonomics and Ryoshi Token are also drawing plenty of attention following Shiba Inu's big break.
What's Livepeer crypto used for?
Livepeer is a video broadcasting infrastructure powered by blockchain technology. The project uses the Ethereum blockchain and its in-house LPT token for securing the network and rewarding participants. Livepeer's token has a maximum supply of 22.9 million units, with 21 million tokens circulating.
Article continues below advertisement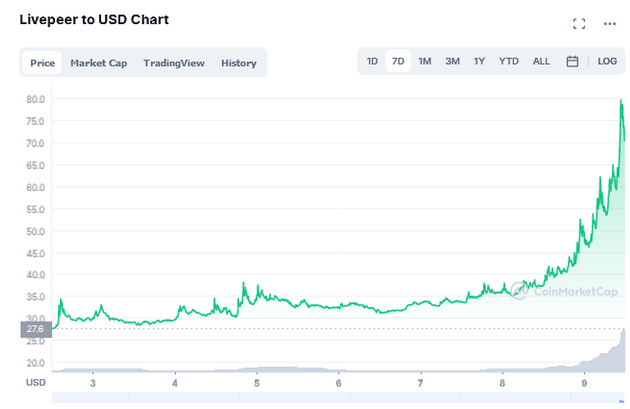 Livepeer is on a mission to offer creators and programmers a better alternative to platforms such as Netflix, Twitch, and YouTube. It promises greater security, reliability, and lower costs.
Article continues below advertisement
Who are the people behind Livepeer?
The project was launched in 2017 by Doug Petkanics and Eric Tang. The duo previously founded a startup, Hyperpublic, that Groupon later acquired. Petkanics studied computer science and went on to work at Accenture, Wildcard, and Groupon. Tang, on the other hand, studied computer engineering and went on to work as a product manager at Clickable. He also had a stint at Wildcard.
Why is Livepeer going up?
Livepeer exploded after CEO Doug Petkanics outlined the problems the project will solve in a TechCrunch article on Nov. 9. The executive said the traditional video streaming platforms have failed the people, and the answer is Livepeer.
Article continues below advertisement
Many investors have also rushed to buy Livepeer's LPT token after the company announced the acquisition of media streaming toolkit MistServer. The addition of MistServer is expected to accelerate the adoption of Livepeer, and that should boost the value of its in-house token. Many investors have made a killing with Shiba Inu and other meme cryptos. It appears those investors are putting their money in more serious projects like Livepeer for long-term investments.
Is Livepeer a good investment?
Livepeer recently raised $20 million to invest toward building its blockchain video streaming network. It obtained the money from investors such as Coinbase, Northzone, CoinFund, and Mike Dudas's 6th Man Ventures. The project previously secured $8 million in funding from a group of institutional investors led by Northzone. The list of Livepeer backers show that crypto insiders believe the project has a promising solution.
Article continues below advertisement
The focus on secure, reliable, and low-cost broadcasts should encourage the adoption of Livepeer's solution. Furthermore, the project's growing revenue suggests that the market is responding well to its pitch. Among similar projects, Livepeer generated the third-highest revenue in 2021's third quarter.
Article continues below advertisement
Video streaming is the future, and Livepeer has enormous growth potential. The global video streaming market is forecast to grow from $342 billion in 2019 to $843 billion by 2027.
Article continues below advertisement
Livepeer's (LPT) price prediction
Following Livepeer's surge, some investors will try to take early profit. That could cause Livepeer to retreat, and that pullback may prompt some to buy the dip. Also, considering that Livepeer's token supply is nearing its limit, the token's value is poised to keep appreciating as demand increases. What comes out of the Web3 Jam event could also have a big impact on the crypto's price. Therefore, it wouldn't come as a big surprise to see Livepeer hit $100 in the coming months.
Where to buy Livepeer (LPT) crypto
If you're looking for the next crypto to explode, you may want to buy Livepeer. You can buy the altcoin with the U.S. dollar on Coinbase, Gemini, and Kraken. Alternatively, you can buy Livepeer with stablecoins such as USDT and BUSD on Gate.io or Binance.