EV stocks have been red hot over the last year. There has been a wave of new listings in the EV ecosystem through traditional IPOs and SPACs. After weeks of speculation, Lucid Motors has announced a merger with Churchill Capital IV (CCIV). How does Lucid Motors compare to Tesla? Can the company take on Tesla in the booming EV market?
Article continues below advertisement
Lucid Motors is led by Peter Rawlinson—a former Tesla employee. At Tesla, Rawlinson was the chief engineer for the company's Model S. Model S was Tesla's flagship model before the company shifted its attention to mass-market Model 3 and Model Y.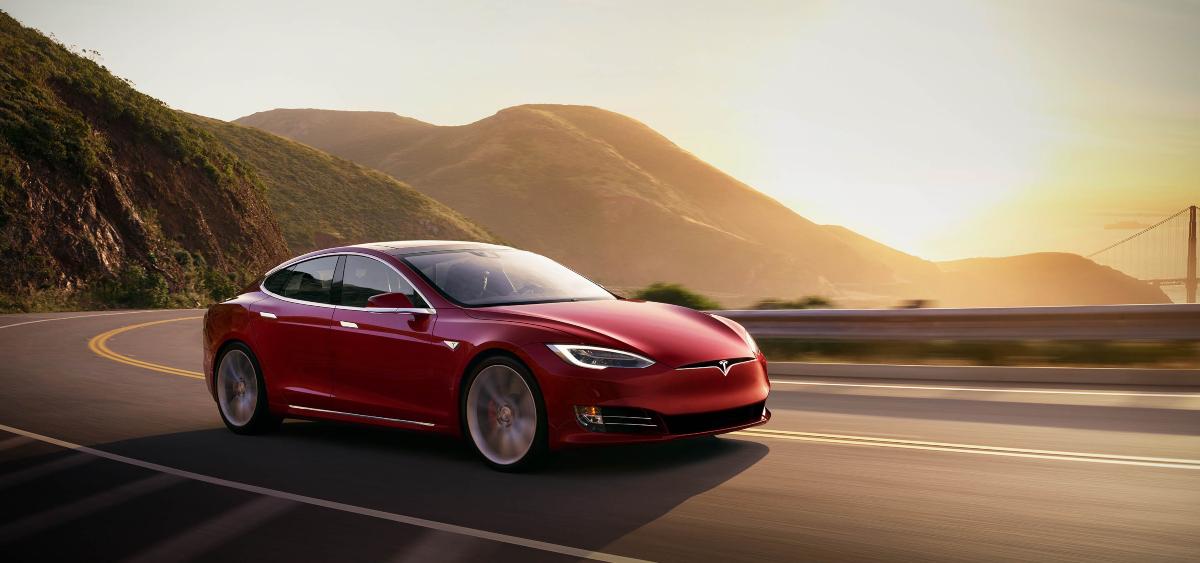 Article continues below advertisement
Can Lucid Motors compete with Tesla?
The EV market is very diverse and companies are launching products across different price points. Tesla started by offering higher-priced cars. However, it soon started to focus on budget electric cars. Tesla launched the Model 3 in 2017, which soon became its best-selling car. In 2020, the company also started delivering its Model Y.
Currently, Tesla has sedans and SUVs across different price points. If offers the premium Model S sedan and premium Model X SUV. In the budget range, it offers the Model 3 sedan and Model Y as a mid-sized SUV. In 2020, Tesla also revealed the Cybertruck, which is its upcoming pickup truck.
Article continues below advertisement
Among others, the Cybertruck will compete with Ford's F-150, which has been America's best-selling pickup for decades. Ford is also launching an all-electric version of its F-150, which should hit the markets around the same time as Tesla's Cybertruck.
Lucid Motors is focusing on the premium segment. The Lucid Air starts at $69,900 for the Air Pure model and the price stretches up to $161,500 for the limited-edition Air Dream. The company claims a range of over 400 miles for the Air Pure model. In comparison, the Tesla Model S Long Range version starts at $74,900 and offers a range of 412 miles. Lucid Air Dream boasts a range of over 500 miles on a single charge.
Article continues below advertisement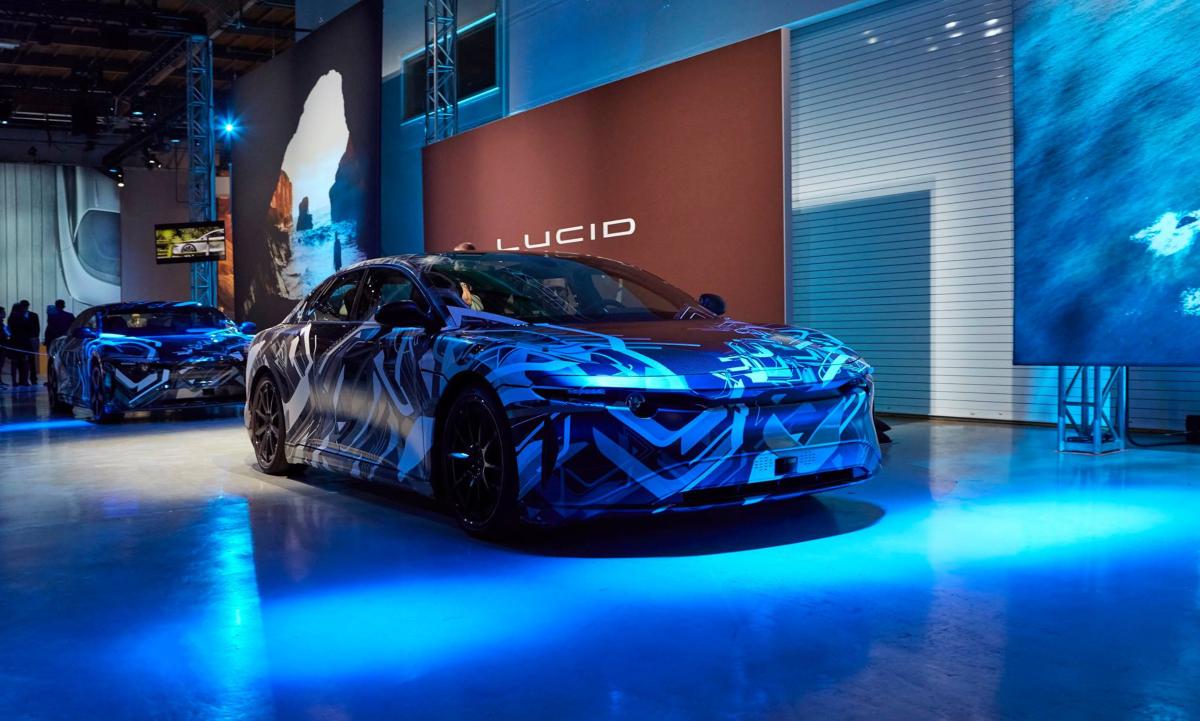 Why it's hard to compare Lucid Motors and Tesla.
As noted previously, both Tesla and Lucid Motors are focusing on different segments. Tesla achieved scale with its mass-market Model 3 and Model Y. At least currently, Lucid Motors is a premium EV company. There can't be an apples-to-apples comparison between the two companies. However, Lucid Air is receiving a good response from the market.
Article continues below advertisement
From a valuation perspective, we can't compare Tesla and Lucid Motors. Tesla's market capitalization is almost $700 billion. According to CEO Elon Musk's own admission, most of Tesla's value is possibly due to its mobility business. In 2020, Lucid Motors announced a driver assistance system called DreamDrive. The company will have a market capitalization of around $64 billion based on the post-market price action on Feb. 22.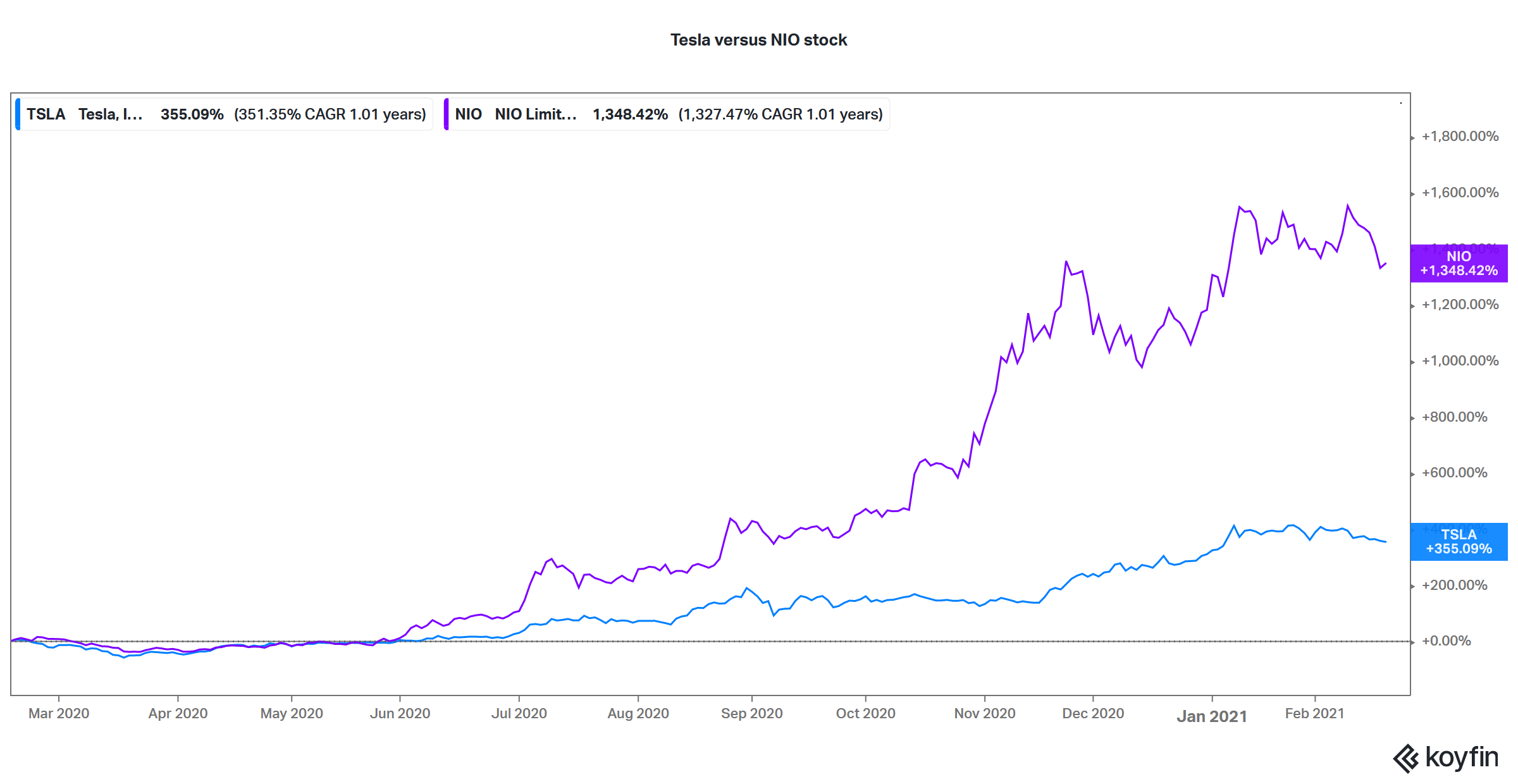 Article continues below advertisement
Lucid Motors' outlook
The outlook for Lucid Motors looks strong. EV sales are expected to soar over the next decade, which would help lift sales for all players. While pure-play EV makers like Tesla, NIO, and Lucid Motors would benefit from rising EV sales, legacy automakers would also see a spike in their EV sales.
Second, Lucid is focusing on the attractive and higher-margin premium EV market. NIO, known as the Tesla of China, is also focusing on the premium EV market. NIO's market capitalization soared to almost $100 billion at its peak. In contrast, Tesla's premium Model S/X accounted for only about 11 percent of its 2020 deliveries. The company doesn't provide a separate breakup of the two models.
Article continues below advertisement
$TSLA has a pretty cultish shareholder base that is truly in love with Elon and Tesla.$CCIV / Lucid: everybody owns this one based on the believe that it will go up and he'll be able to flip it to a greater fool who will value it like Tesla.

— Sheep of Wall Street (@Biohazard3737) February 17, 2021
Looking at the price action of CCIV on rumors of its merger with Lucid Motors, markets seem super excited about Lucid Motors' outlook. While it's common for SPACs to soar on merger rumors, the over 500 percent premium that CCIV enjoyed over the IPO price at the peak reflects the bullishness towards Lucid Motors. However, CCIV stock tumbled after it finally announced a merger with Lucid Motors.
Article continues below advertisement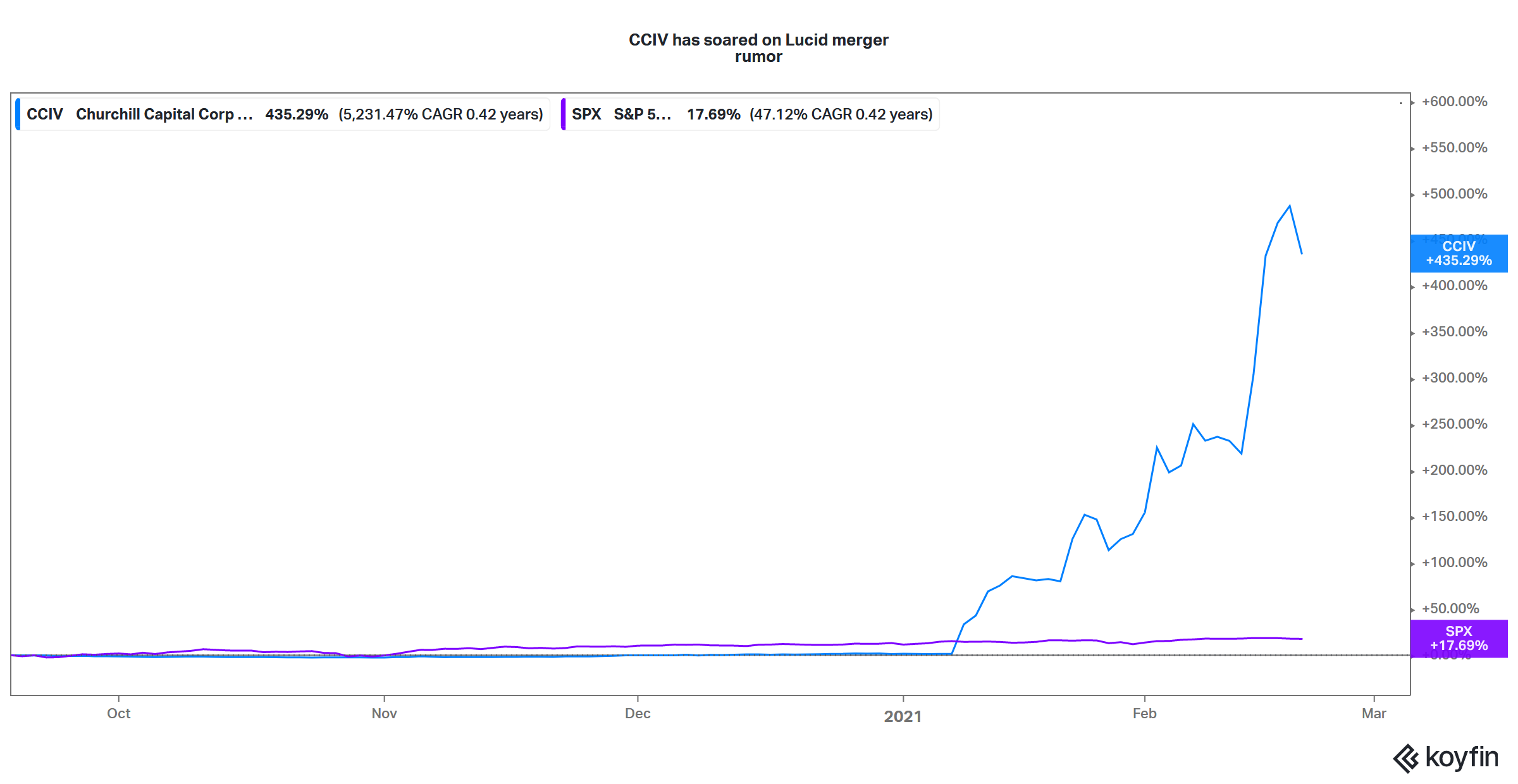 Overall, Lucid Motors looks well placed in the high-end EV market. While it isn't a "Tesla-killer" due to the different segments that the two companies are focusing on, it will be a tough competitor for Tesla Model S.