CCIV Could Use Its Unique Ties With Lucid To Snag It From Palihapitiya
CCIV stock has rallied on investor speculation that it will take Tesla rival Lucid Motors public. But nothing is set in stone.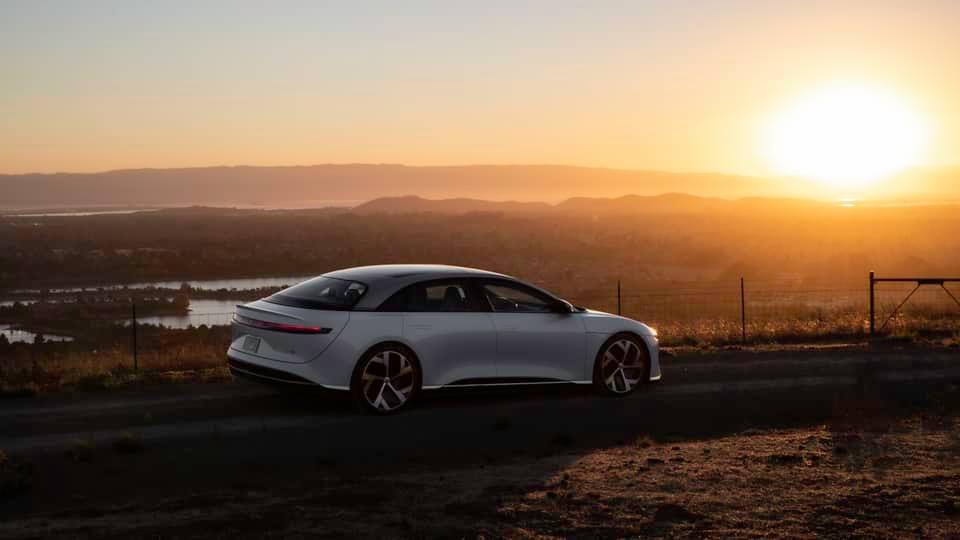 Investors continue to trade Churchill Capital Corp IV (CCIV) stock on Lucid Motors merger rumors, albeit more cautiously now. The stock rose about 6 percent on Jan. 28 after falling more than 13 percent on Jan. 27. At $22.33 currently, CCIV stock has stepped down 18 percent from its all-time high of $27.30, reached in the past week.
Article continues below advertisement
Article continues below advertisement
A lack of clarity on the Lucid Motors merger has turned CCIV stock volatile. Churchill Capital, a blank-check company, raised more than $2 billion in its SPAC IPO in 2020. It's been searching for a private company to merge with and take public. Churchill Capital is thought to be targeting the EV (electric vehicle) industry, which has become a favorite space for SPACs.
Churchill Capital's CCIV stock and Lucid merger rumors
On Jan. 11, Bloomberg reported that Churchill Capital was in talks to take Lucid Motors public. Investors reacted with excitement, driving CCIV stock up by as much as 40 percent. But the stock pulled back after CNBC journalist David Faber cast doubt on the rumors.
Article continues below advertisement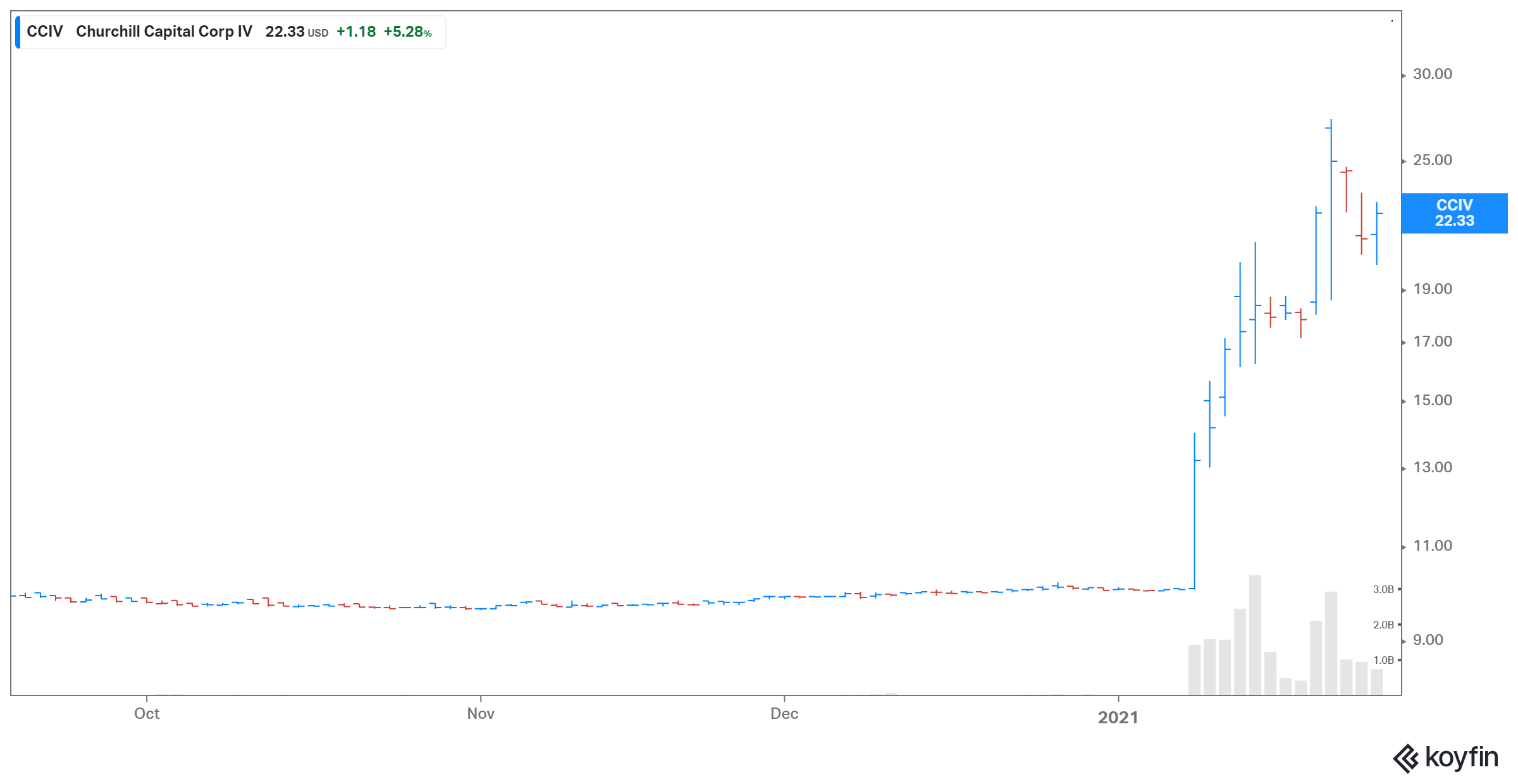 Further weighing on CCIV stock were rumors that Churchill Capital could face competition for Lucid from Chamath Palihapitiya. Like Churchill Capital, Palihapitiya's SPAC, Social Capital Hedosophia VI (IPOF), is looking for a target. Lucid Motors executives have largely been quiet about the company's plans to go public, and Churchill Capital has stated it can't comment on the rumors it has set its sights on the EV company.
Article continues below advertisement
Article continues below advertisement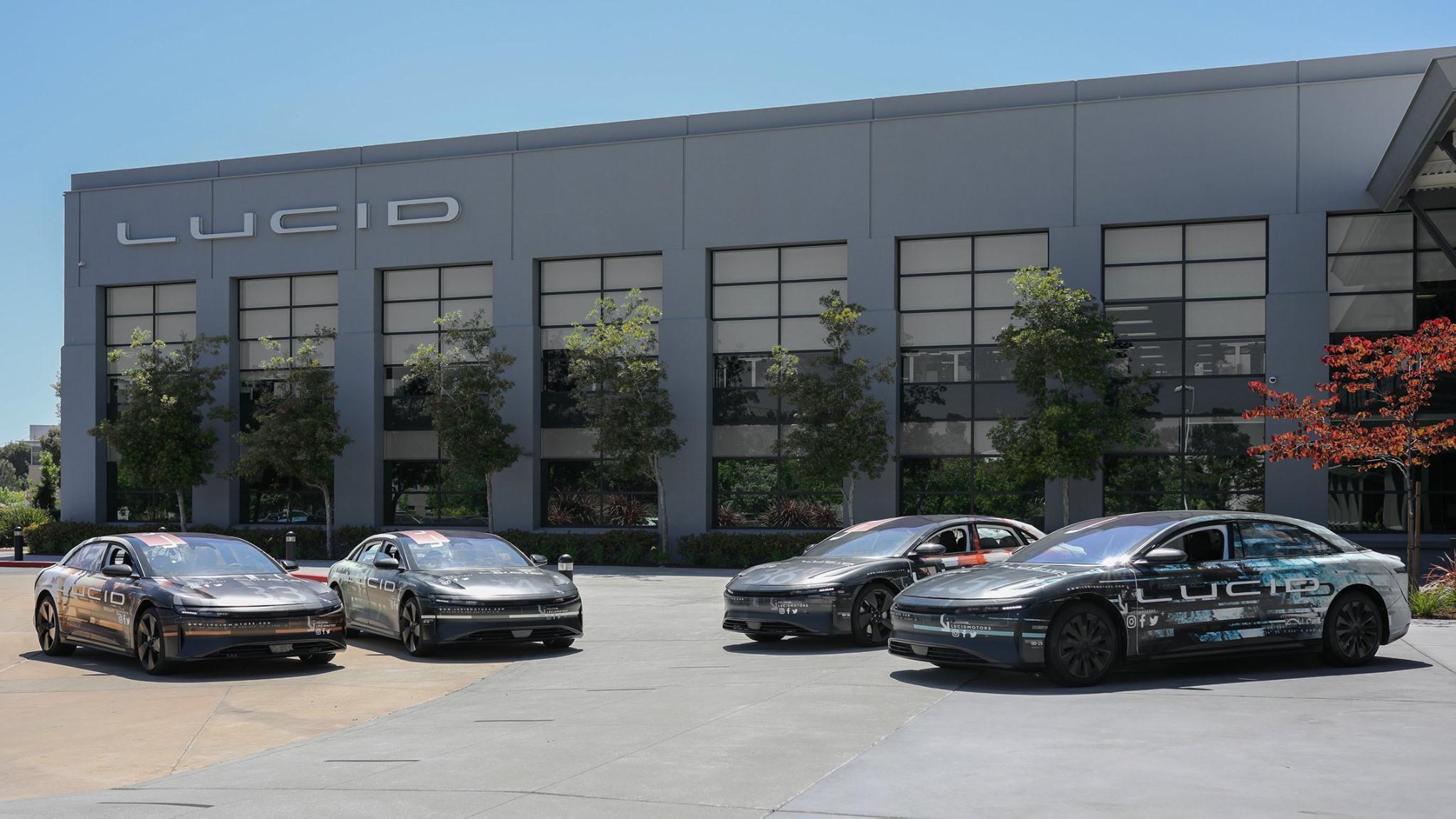 However, we do know that Lucid is planning to build another factory, which could delay its listing through a SPAC. The company, which currently has a factory in Arizona, plans to set up a second factory in the Saudi city of Jeddah. It needs to ramp up its capacity quickly to be able to produce 400,000 cars per year. The Saudi factory may become a sticking point when a deal is presented to shareholders of its SPAC partner. If SPAC shareholders don't like the SPAC's target business or something about a deal, they can withdraw their money. This may lead to the deal falling through.
Article continues below advertisement
What's Lucid's largest shareholder saying about public listing?
Saudi Arabia's sovereign wealth fund invested $1.3 billion in Lucid Motors in 2018. It ended up becoming the largest shareholder in the business, with a 67 percent stake. The EV maker aims to raise more funds, and it's considering its options.
Article continues below advertisement
According to Saudi fund governor Yasir Al-Rumayyan, the options on the table include Lucid arranging a private investment as it has done before, or selling shares in the public market. In going public, the EV maker could opt for either a traditional IPO or SPAC. Churchill Capital has frequently been mentioned as its potential SPAC partner.
Article continues below advertisement
Article continues below advertisement
Article continues below advertisement
Although Palihapitiya could spoil Churchill Capital's deal given his deep interest in the EV industry, Churchill and Lucid have a unique relationship. First, Lucid chairman Andrew Liveris is an operating partner at Churchill Capital, and a special advisor to Lucid's top investor, the Saudi sovereign wealth fund. Furthermore, Churchill Capital sponsor Michael Klein is a longtime advisor to Liveris.
Will CCIV stock crash if the Lucid Motors merger doesn't happen?
Investors have made good money with Tesla, which gained nearly 700 percent in 2020. This stellar performance has sent investors on the hunt for more EV stocks. Creating even more investor interest in the EV space is the Biden administration's priority to address climate change. Joe Biden plans to replace the federal government's entire vehicle fleet with EVs.
Investors have been buying up CCIV stock in anticipation of it taking Lucid Motors public. The stock has more than doubled since the first reports of a possible merger. It goes without saying that a lot of investors will be disappointed if the deal doesn't happen. That could spark a rapid selloff and send the stock crashing.