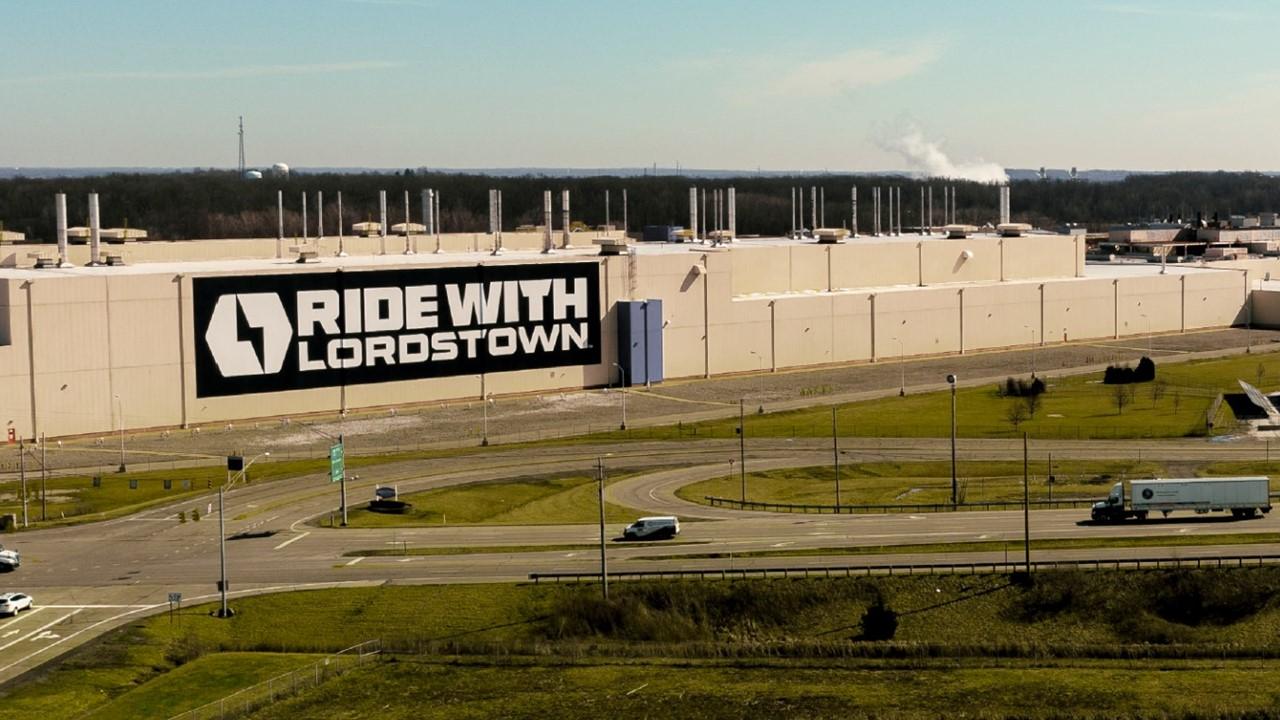 RIDE Stock Shows Everything That's Wrong With EV Startup Companies
By Mohit Oberoi, CFA

Aug. 9 2021, Published 10:23 a.m. ET
A lot of startup EV (electric vehicle) companies have tumbled this year. Lordstown Motors (RIDE) stock is down almost 71 percent in 2021 and is probably the worst performing EV name this year. Lordstown hit its all-time low last week and things don't look any better now. The stock was down in early price action on Aug. 9. What's the forecast for RIDE stock and will it recover? Also, should investors buy the EV startup now?
Article continues below advertisement
RIDE went public in 2020. EVs and SPACs were red hot combinations in the year and multiple companies in the EV ecosystem went public in 2020 through SPAC mergers. As is the case for SPACs, regulatory arbitrage allows companies to provide forecasts stretching ahead as far as a decade.
Why RIDE stock is going down
With RIDE down over 40 percent from the IPO price, the company exemplifies everything that's wrong with EV startups that went public through a SPAC merger.
Article continues below advertisement
While there has been a sector-wide sell-off in EV stocks and those that went public through a SPAC merger have been impacted even worse, there's a lot more to RIDE's woes. Hindenburg Research accused the company of multiple frauds including fabricating its order book and raised doubts about its production timeline and technology.
Article continues below advertisement
In its first-quarter earnings, Lordstown talked about the need to raise more capital and said that it would run out of cash soon. The company fired its CEO and CFO. Lordstown admitted that some of its orders looked inflated. The Department of Justice inquiry didn't help matters. While the news of a $400 million capital infusion provided some respite, RIDE was soon tumbling again.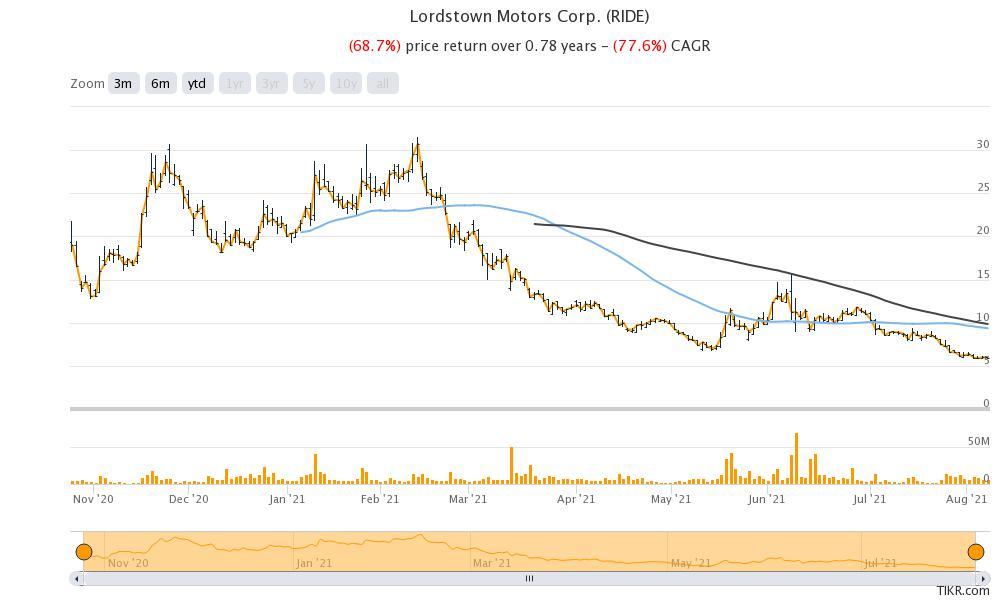 Article continues below advertisement
What's wrong with EV SPACs?
Multiple things are wrong with EV SPACs including Lordstown Motors. These issues include:
Markets getting too optimistic on EV startups and too bearish on established EV companies
Markets paying little heed to untested technologies and execution risk
Massive cash burn of EV startups, which might not get better anytime soon
Valuations based on pre-orders, which are easy to inflate
The soaring valuations of EV startups with many attracting a higher market cap than legacy automakers
Markets ignoring competition risk in the EV industry
Article continues below advertisement
RIDE stock ticks most boxes here barring its market cap, which is now down to around $1 billion. However, it still faces execution risk, higher competition risk, and cash burn. The company's Endurance pickup will face tough competition from the formidable Ford F-150 Lightning and Tesla's Cybertruck.
RIDE stock forecast
According to the data from TipRanks, RIDE stock has an average target price of $8.71, which is a premium of 47 percent over the next 12 months. Its highest and lowest target prices are $20 and $1, respectively. In May, Wolfe lowered the stock's target price to a street low of $1 and downgraded the stock to underperform. Overall, Lordstown has one buy, three holds, and four sell ratings.
Article continues below advertisement
Should you buy RIDE stock now?
Lordstown Motors is in a tough position. Now, there are two ways to look at it. The first would be to buy the dip, especially after it secured a $400 million funding and is getting near the start of the production timeline. The argument would be to get greedy when everyone is fearful, which is a famous Warren Buffett quote.
Article continues below advertisement
But then, borrowing from other Buffett investing principles, management hasn't been up to the mark in RIDE. The company doesn't have any real moat in what would be an overcrowded EV market in the next few years.
Buffett probably won't be buying RIDE stock and I won't either. If you're willing to take the extra risk for the higher expected returns, you can consider the stock with a small portfolio allocation.