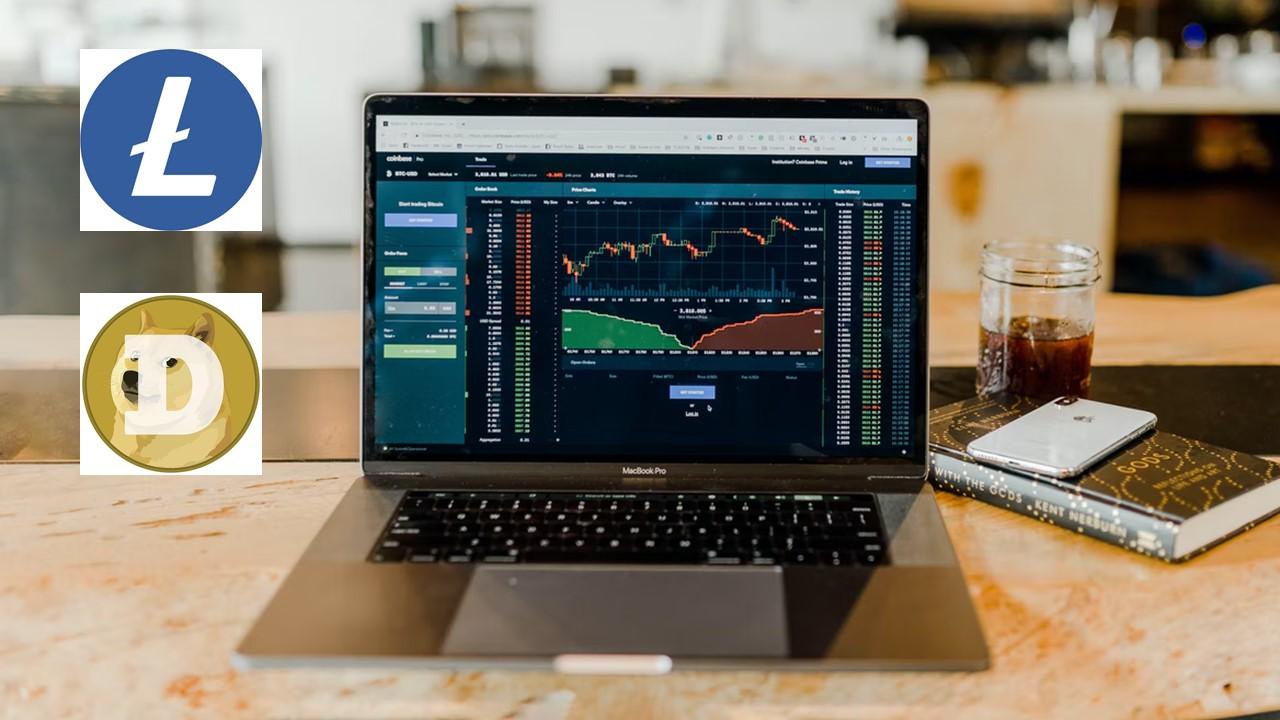 Litecoin Versus Dogecoin: Which Is a Better Investment and Payment Option?
Many people are still learning about cryptocurrencies to try to understand the opportunities they offer and how to take advantage of them. If you're trying to decide the best crypto to invest in or use for payments, you may want to know how Litecoin and Dogecoin compare.
Article continues below advertisement
Article continues below advertisement
Since Bitcoin, thousands of cryptocurrencies have launched and many continue to be introduced in the market, which gives investors a plethora of choices. While Bitcoin and Ethereum have emerged as blue-chip crypto brands, others like Solana, Cardano, Litecoin, and Dogecoin have also attracted a large community of fans. Some cryptocurrencies are more suited for certain functions than others. It helps to know which crypto might work best for a particular application.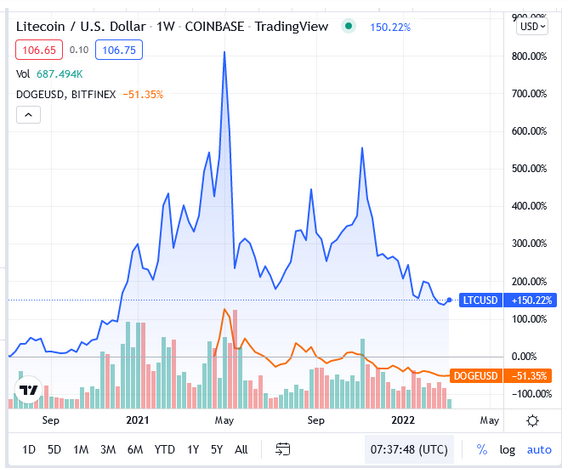 Article continues below advertisement
Litecoin and Dogecoin are among the oldest and more popular cryptocurrencies. Launched in 2011, Litecoin was built to be a faster and cheaper alternative to Bitcoin. Therefore, its design resembles Bitcoin in some ways.
Dogecoin, or Doge for short, started as an online satire about cryptocurrencies. Having launched in 2013, it quickly attracted a large community. Doge gained more fame when its fans came together to raise funds to sponsor Olympic athletes. Dogecoin fans include public figures such as Tesla CEO Elon Musk and Shark Tank investor Mark Cuban.
Article continues below advertisement
Article continues below advertisement
How are Litecoin and Dogecoin similar and different?
The origin of both Litecoin and Dogecoin can be traced back to Satoshi Nakamoto's Bitcoin. First, both are based on the proof-of-work concept. Litecoin blockchain is a fork of Bitcoin, meaning it arose from a disagreement among the Bitcoin community. Dogecoin blockchain is a fork of Luckycoin, which is itself a fork of Litecoin. Therefore, it's safe to say that Doge descended from Litecoin.
A major difference between Litecoin and Dogecoin is token supply. Like Bitcoin, Litecoin has a fixed maximum supply of 84 million coins, while Dogecoin's supply is unlimited. Therefore, Litecoin might be a better long-term investment than Doge because its capped supply removes inflation risk for investors.
Article continues below advertisement
Article continues below advertisement
Another big difference between Dogecoin and Litecoin is transaction speed. Transactions on the Dogecoin blockchain process faster than on the Litecoin network. Therefore, Doge can work better as a means of payment, especially for everyday small transactions, than Litecoin.
Article continues below advertisement
Which is better between Litecoin and Ethereum?
Although they both drew inspiration from Bitcoin, Litecoin and Ethereum are built to serve different purposes. Litecoin was designed to be a payment cryptocurrency. The team behind it wanted to improve on Bitcoin's transactional inefficiencies. Indeed, transactions on the Litecoin network are faster than on Bitcoin platform.
Ethereum was also built to improve on Bitcoin's work but with a different purpose than Litecoin. It's designed to be a programmable blockchain on which other apps can be built on. As a result, most of DeFi, NFT, and other crypto apps are based on Ethereum. Cardano and Solana are the other major Ethereum-like programmable blockchains. Litecoin is also adding features to make its blockchain programmable so it can host DeFi, NFT, and other crypto apps.
While Litecoin's token supply is capped, Ethereum has an unlimited token supply. However, Ethereum's tokens are released in a control manner, which helps keep inflation in check.