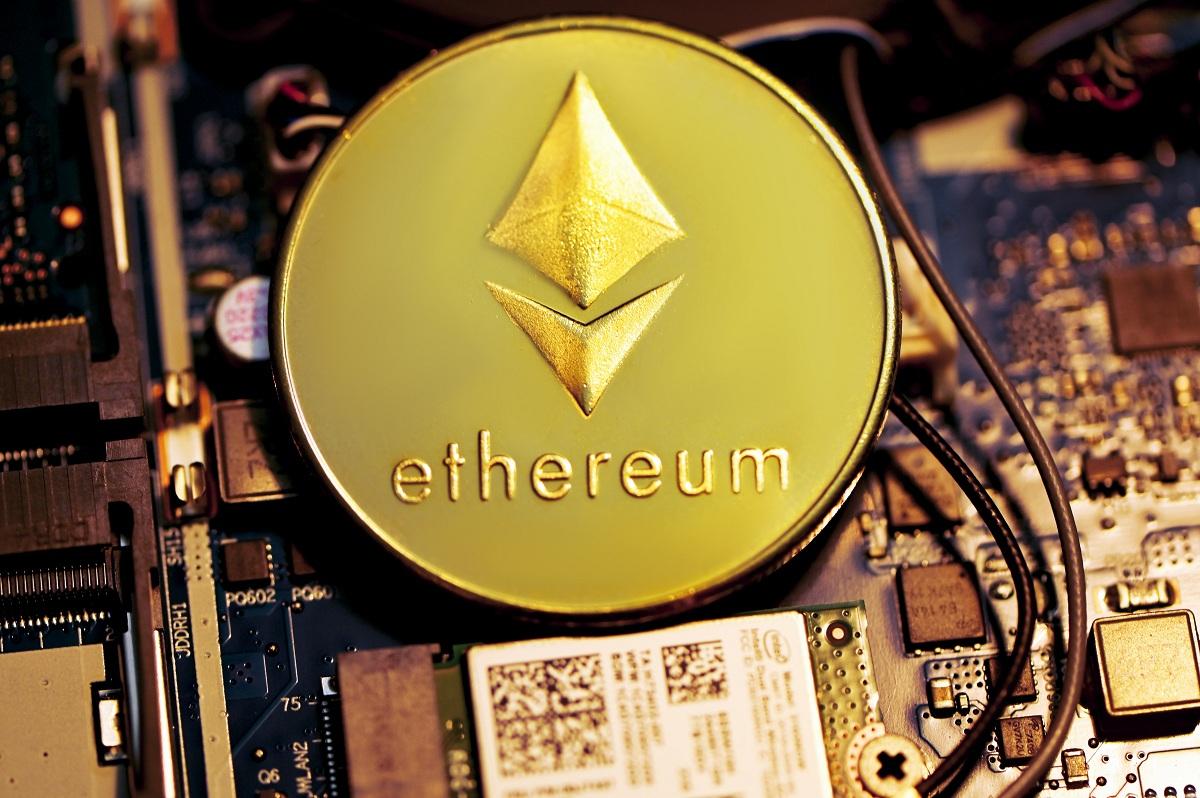 Ethereum (ETH) Price Prediction—How High Could It Go in 2021?
Ethereum (ETH) is among the altcoins leading the latest rebound in cryptocurrencies. At a price of about $2,400 and a market cap of $275 billion, Ethereum is the second-largest cryptocurrency after Bitcoin. What is Ethereum's price prediction and how high can the crypto go?
Article continues below advertisement
Ethereum crypto facilitates transactions on its namesake blockchain. It's also accepted as a payment by many businesses and there are hopes that more will endorse it. Similar to Bitcoin, Ethereum is also popular with large investors. For example, Cathie Wood has a substantial investment in Grayscale's Ethereum trust.
Why is Ethereum going up?
Ethereum's rise follows an Amazon job listing for an expert in digital currency and blockchain. Some investors speculate that the e-commerce giant might be preparing to start accepting cryptocurrency payments. There have been petitions to try to get Amazon to allow shoppers to pay with cryptocurrencies.
Article continues below advertisement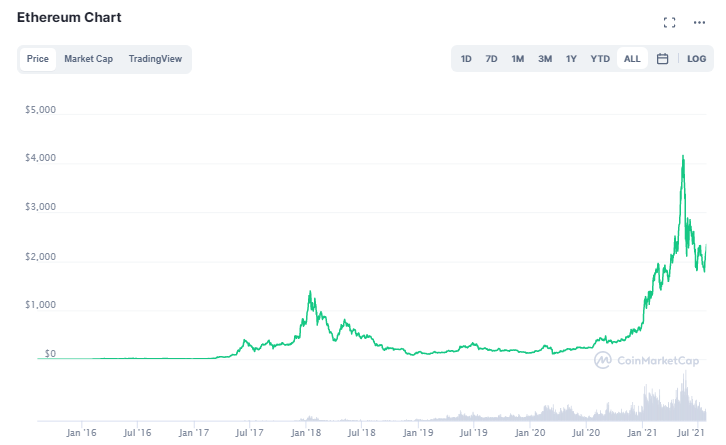 Article continues below advertisement
Is ETH expected to go up more?
Ethereum could rise more. At the current price, the crypto still trades more than 40 percent below its all-time high of about $4,400. As a result, there's still an incentive to try to buy the dip.
Article continues below advertisement
Is Ethereum a good investment?
Many people have made huge profits with Ethereum. The crypto has gained more than 220 percent since January and carries lifetime returns of more than 80,000 percent. There isn't a guarantee that an Ethereum investment will continue to deliver blockbuster returns in the future, but it has the potential to deliver impressive returns.
The happiest Ethereum investors are those who bought the dip in October 2015 when the altcoin fell to what still persists as its all-time low. Those investors have seen their money grow more than 550,000 percent at Ether's current price.
Article continues below advertisement
Is it too late to invest in Ether coin? The Ethereum blockchain is undergoing an overhaul to improve transaction speed, lower transaction costs, and reduce energy consumption. All of these improvements have the potential to increase Ether coin's use in transactions and draw more investors to the crypto with the possibility of driving up its value.
Ethereum price prediction
With Ethereum rebounding from the recent crypto crash but still trading more than 40 percent below its all-time high, investors want to know its price prediction. The crypto's prospects look bright with the ongoing platform overhaul.
Article continues below advertisement
If Ether can sustain a compounded monthly growth rate of 30 percent from now on, it could close 2021 at $6,700. At that rate, it could reach $55,000 in 2022, which implies a more than 2,000 percent potential return on investment at the current price.
Article continues below advertisement
How high will Ethereum go in 2021?
The highest Ethereum price has gone in 2021 is $4,362. It got there in May around the time Tesla halted Bitcoin payments. Tesla's reason for stopping Bitcoin payment made some investors think electric car maker might shift to Ethereum instead.
Ethereum's gains average 30 percent per month in 2021. If the crypto maintains that momentum on a compounded basis, it could rise as high as $7,000 in 2021.