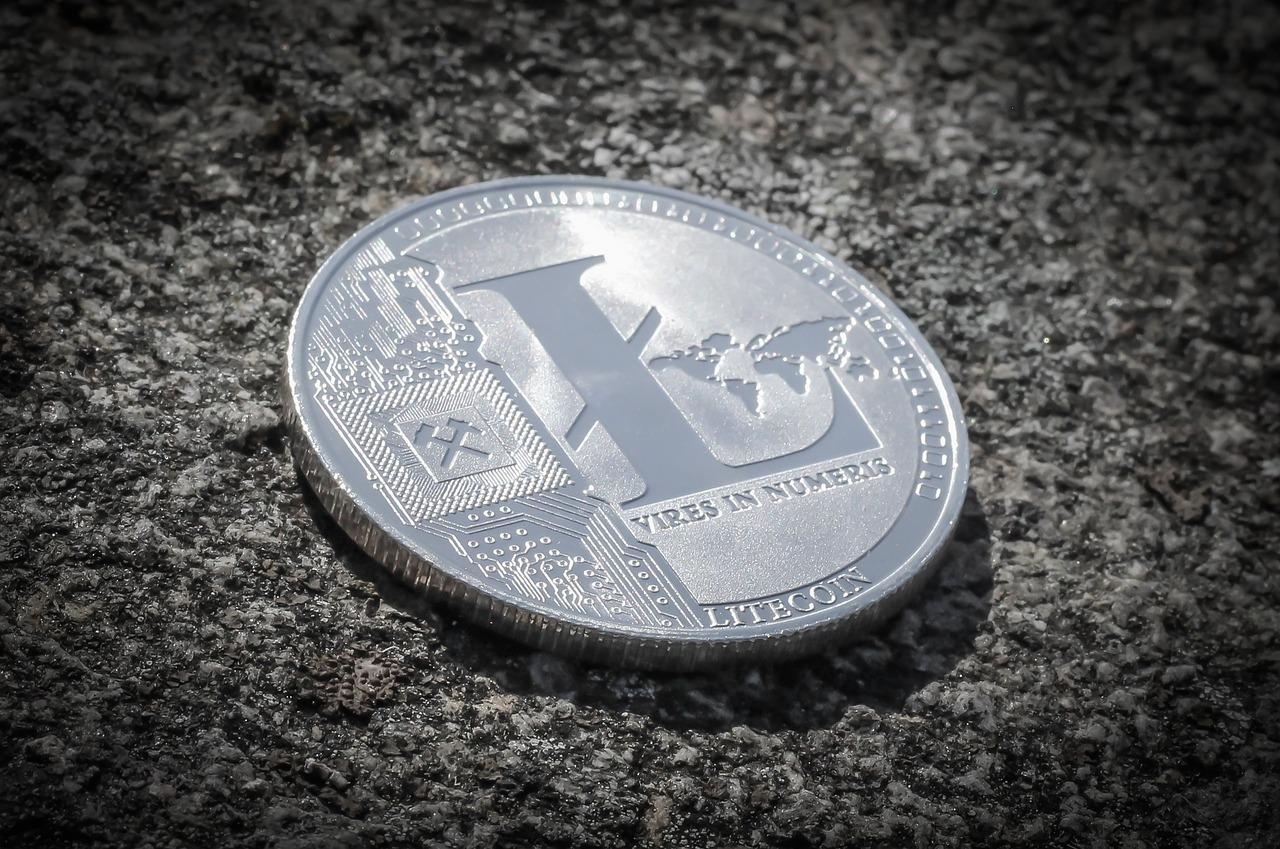 Could Litecoin Break to the Upside in 2021?
By Anuradha Garg

Feb. 10 2021, Updated 1:37 p.m. ET
Litecoin is a cryptocurrency that isn't very different from bitcoin. It functions as a digital currency and a payment system. However, litecoin is faster than bitcoin. A transaction block is created every 2.5 minutes instead of every 10 minutes for bitcoin. Also, there's a maximum of 84 million litecoins in circulation compared to 21 million bitcoins. Litecoin is less scarce compared to bitcoin, which is also reflected in its value. Litecoin is sometimes referred to as "digital silver" compared to bitcoin's "digital gold" reference. 
Article continues below advertisement
The peer-to-peer cryptocurrency network launched in 2011 as a fork of the bitcoin blockchain by Charlie Lee. He tried to remedy some issues with bitcoin by creating litecoin (LTC). The issues included long transaction times and frequent network congestion. Litecoin stirred up investors' interest when it hit its record high of $375 in 2017, which represented about an 8,200 percent increase on a YoY basis. What's the prediction regarding litecoin's price in 2021? Is Litecoin a good investment?
Litecoin in 2021
Litecoin's price experienced some wild swings in 2020. After starting the year at $42, amid sell-offs induced by the COVID-19 pandemic, the token price went as low as $30.93 following the lockdown. After the lockdown ended, litecoin experienced its new high in August at $66.63. It ended the year at $125. 
Article continues below advertisement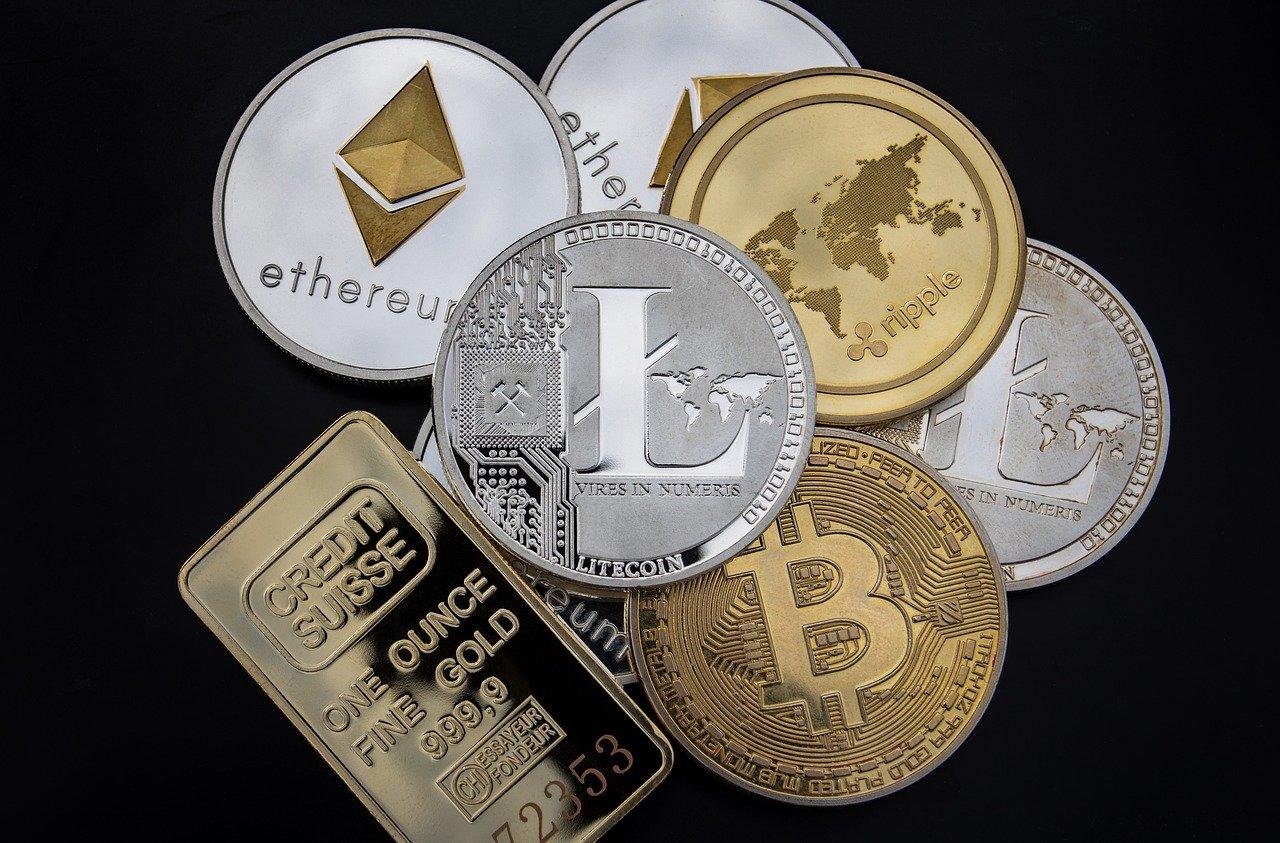 So far in 2021, LTC has gained another 22 percent. However, it's down nearly 15 percent from the peak of $178 on Jan. 9. The strength in the U.S. dollar and investors booking some profits in cryptos could be the major reasons for this decline. 
Article continues below advertisement
Will Litecoin fall in 2021?
It's difficult to predict the price of litecoin or for that matter any other cryptocurrency with accuracy. Cryptos are much more volatile than stocks in general and the factors impacting them are also very diverse. Market participants' estimates for litecoin in 2021 vary widely. According to Coinswitch, litecoin could reach a value of $600. Capital.com has a more conservative estimate of $67. In contrast, Prime XBT thinks that litecoin could reach $4,600 by 2021.
While the estimates could be extreme, it's widely thought that litecoin's price will rise in 2021. Usually, litecoin's price moves in tandem or at least in the same direction as bitcoin. 
Article continues below advertisement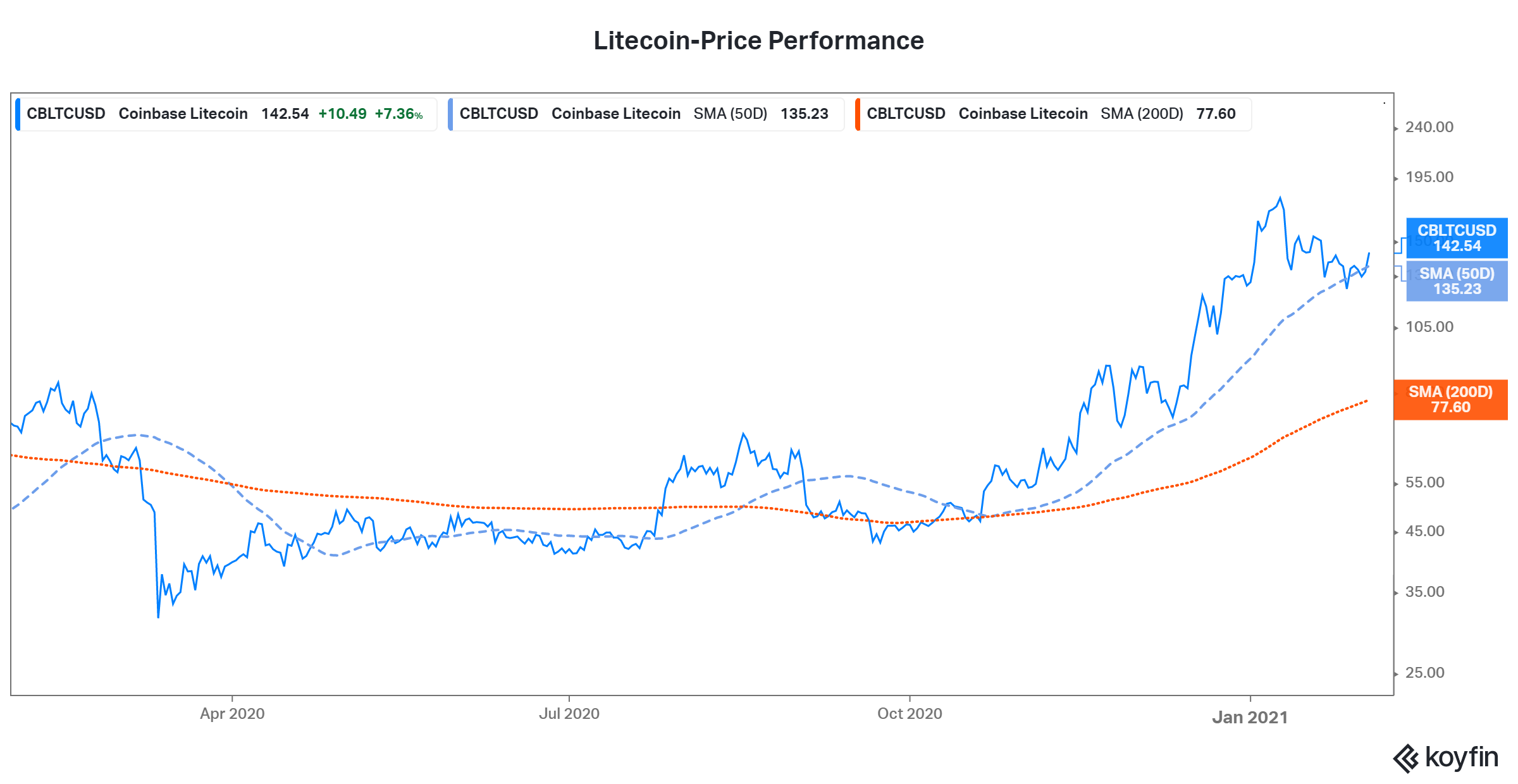 How to invest in Litecoin
Litecoin can be bought on any of the major crypto exchanges including Binance, Coinbase, Bitpanda, and CEX.io. Investors can purchase the token with a credit card or bank account. If you are new to the platform, you need to complete your registration to start purchasing litecoin. While some exchanges allow LTC to fiat currency pairings, some of them don't. For exchanges lacking this pairing, you might be required to purchase bitcoin first and then trade it for litecoin. 
Article continues below advertisement
Is Litecoin a good investment?
Litecoin has a lot of potential given its wide usage as a medium of exchange and adoption as a payment option by many businesses, including furniture retailer Overstock. Compared to bitcoin and ethereum, litecoin is affordable. Also, given the expectation of its rise in 2021, it seems like a good investment.
While litecoin has gained a lot of popularity and is being used more by businesses, cryptos tend to be very volatile and are very risky investments. Since they aren't regulated, this tends to increase the risk even more. Investors should tread with caution when investing in cryptos, including litecoin.
Article continues below advertisement
Why cryptos are popular
Cryptocurrencies are gaining wider popularity after being in the shadow of doubt for a long time. While some of the cryptos are losing shine like ripple, some others like dogecoin are emerging as winners out of nowhere. Investors notice cryptocurrencies' potential, as shown by bitcoin's recent blistering bull run to above $40,000 and ether reaching an all-time high. 
Cryptos' popularity is also rising as shopping shifts from stores to online. They are seen as "digital gold," a potential safe-haven asset, and an inflation hedge. Investors are flocking to cryptocurrencies along with precious metals. Altcoins, which cost less than litecoin, should benefit as small investors follow the crypto trend.