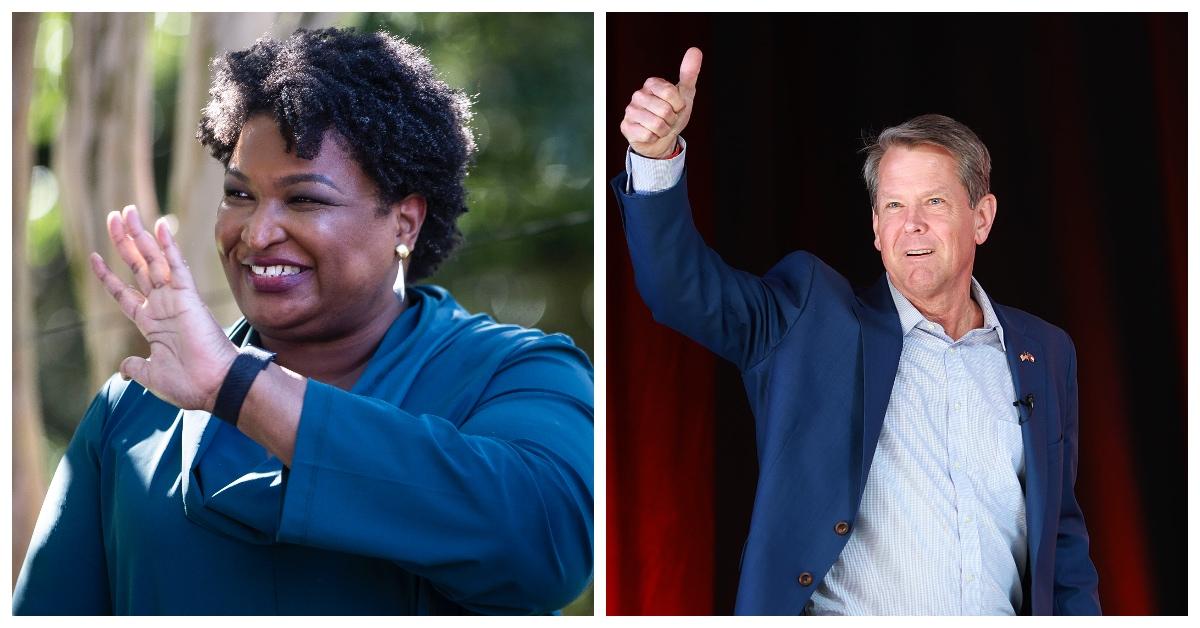 Kemp Wins 2022 Georgia GOP Primary Elections — Will He Beat Abrams Again?
The 2022 Georgia primary election results are in and it appears Governor Brian Kemp and Stacey Abrams will face off once again for the title of Georgia's next governor come November. The two went head to head in 2018, both with strong political agendas, but Kemp took the lead with a mere 54,723 votes.
Article continues below advertisement
Article continues below advertisement
Seeing that Abrams was on Kemp's heels in the last election and has been spending most of her time campaigning for the 2022 election, many wonder whether Kemp has enough support to win again. Here's a look at the 2022 primary poll results and what each candidate is claiming they will do if elected.
Governor Brian Kemp "stole" the GOP primary election, with more than triple the votes of his opponent, David Perdue.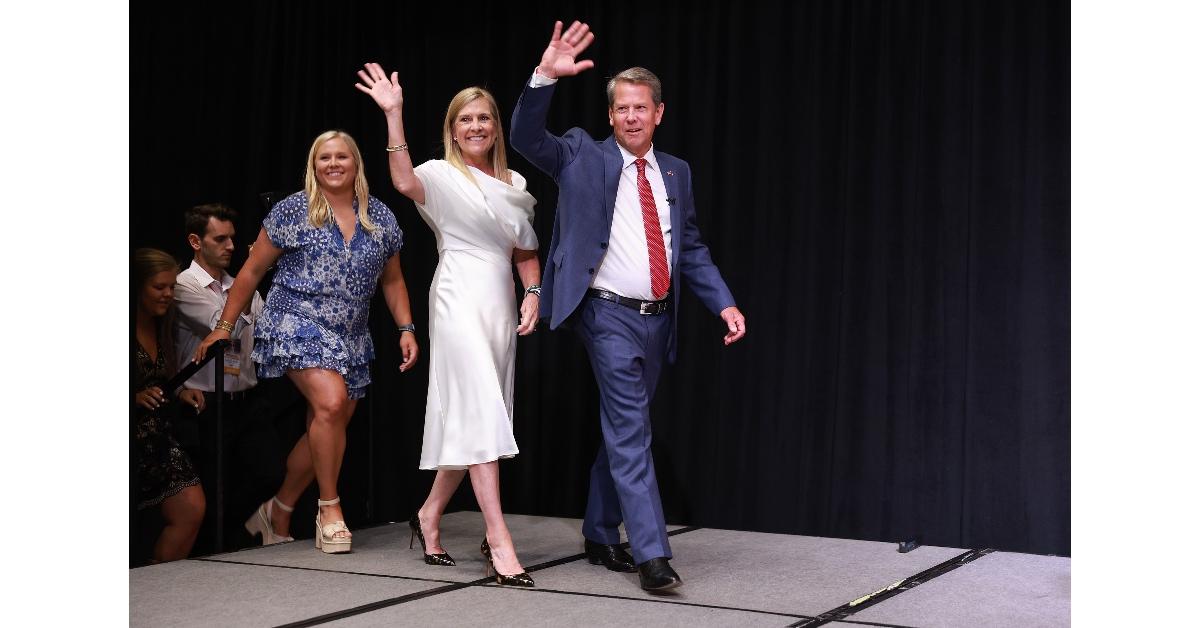 While many believed David Perdue to be a strong contender in the GOP primaries, the election results revealed he wasn't the candidate Georgians were looking for. After Perdue jumped into the race, he was endorsed by President Donald Trump, both of who claim the 2020 election was "rigged and stolen."
Article continues below advertisement
While Trump assumed Perdue would gain the support of fellow Republicans given that he was backing the politician, it wasn't enough to sway the citizens' voting behavior. Primary election results revealed that Kemp took the winning spot by a longshot. Among those who voted in the 2022 Georgia GOP primary election, 881,446 people chose Kemp.
Perdue was behind Kemp with 260,811 votes. As for Abrams, she was automatically selected as the 2022 Georgia Democratic primary candidate since she ran unopposed.
Article continues below advertisement
Article continues below advertisement
After Kemp's victory was recorded and made public, he attended the College Football Hall of Fame to deliver his victory speech.
The GOP primary winner stated, "I want to be crystal clear with all of you here tonight. Our battle is far from over. Tonight the fight for the soul of our state begins, to make sure Stacey Abrams is not going to be our governor or the next president."
Article continues below advertisement
Stacey Abrams is "preparing for battle" as she and Brian Kemp will now compete for the title of Georgia's governor.
After the primary election results were made public on the evening of May 24, Abrams was actively campaigning on Twitter the following day (May 25). In a video shared by the Democratic candidate, she stated, "I'm going to work hard to earn every person's vote because this election isn't about me. It's about the single parent in commerce. It's about the teacher in Albany."
Article continues below advertisement
The Democratic candidate added, "It's about making sure that together, we are creating a state where everyone can thrive." While Abrams acknowledged that from now until November there will be "so many twists and turns," she will "remain constant in [her] commitment to [the residents of the state]."
Article continues below advertisement
What is each candidate proposing to do for Georgia?
While serving as Georgia's 83rd Governor, Kemp has enacted laws that now allow residents to carry handguns without a permit. According to NPR, he also managed to get legislation passed that "prohibits so-called 'divisive concepts' from being taught in classrooms" and even sent out state budget surplus money to taxpayers."
Kemp has been recognized for his ability to navigate through the COVID-19 pandemic. If elected, Kemp plans to "continue putting hard-working Georgians first, and ensure Georgia remains the best state to live, work, and raise a family."
Article continues below advertisement
Article continues below advertisement
Abrams has also been hard at work trying to make Georgia a better place to live. After she lost the election in 2018, she continued supporting her state by helping 68,00 Georgians pay off their medical debt, according to her campaign website.
Not only does Abrams intend to help residents get more money in their pockets, but she's also pledging to "strengthen [the] state's health care delivery system and increase access to meaningful health coverage."
Abrams plans to address other issues such as economic mobility, environmental action, and support for military families and veterans.