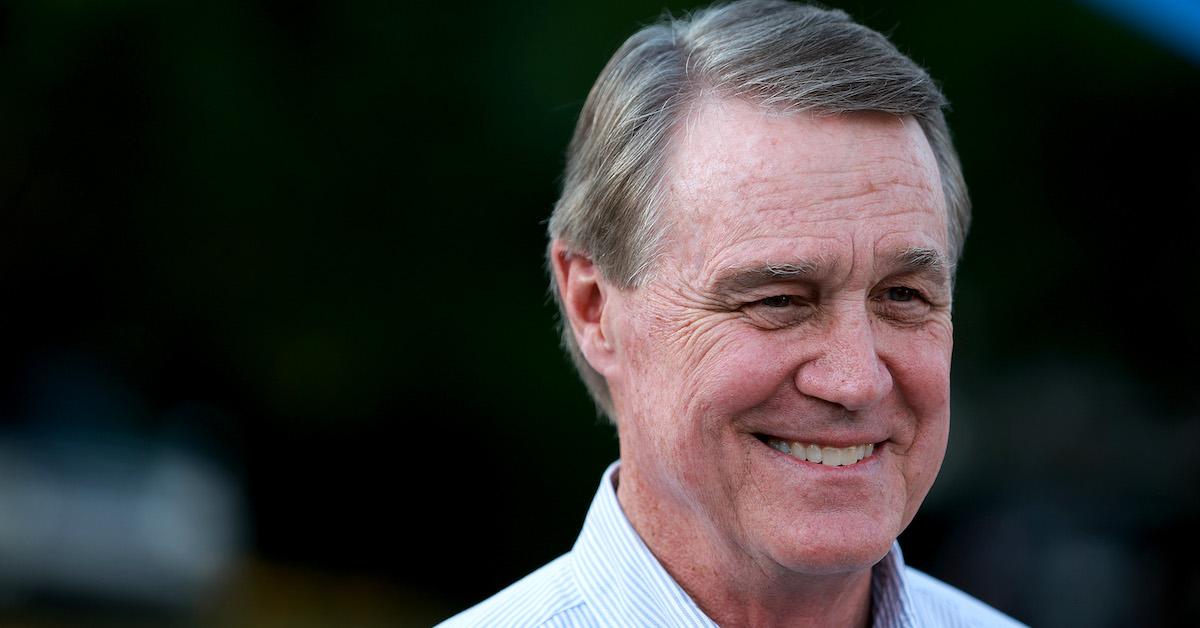 David Perdue Is Worth a Fortune… It's Just Not the Perdue Chicken Fortune
Georgia gubernatorial candidate David Perdue has a pretty recognizable name not only to Georgians familiar with the former U.S. Senator. For anyone who loves fried chicken, the last name "Perdue" is synonymous with poultry (and not to be confused with Purdue, the last name of the family behind oxycontin).
The Republican politician is certainly wealthy, but does he owe his net worth to a poultry fortune or is he not affiliated with the meat processing company?
Article continues below advertisement
Article continues below advertisement
David Perdue is the son of schoolteachers, not poultry farmers.
Though he is worth millions now, Perdue was born to David Alfred Perdue Sr. and Gervaise Perdue (née Wynn), who were both schoolteachers. David Sr. got involved in politics as Superintendent of Schools in Houston County, and during his term he served during school desegregation, according to his obituary.
Politics run in the family in more ways than one. Former U.S. Secretary of Agriculture Sonny Perdue, who served in the position during the Trump administration, is David Perdue Jr.s' cousin. While it would be fitting if a Perdue chicken heir was in the Cabinet position in charge of the U.S.D.A., that simply isn't the case.
Article continues below advertisement
The Perdue Farms Perdues are primarily based in Maryland, where the company was founded and where headquarters remain to this day in the city of Salisbury. It was founded by Arthur Perdue, who passed the privately held company to his son Frank in the 1950s, who in turn passed the torch to his son, current chairman Jim Perdue. The CEO, Randy Day, is the first non-Perdue to helm the company.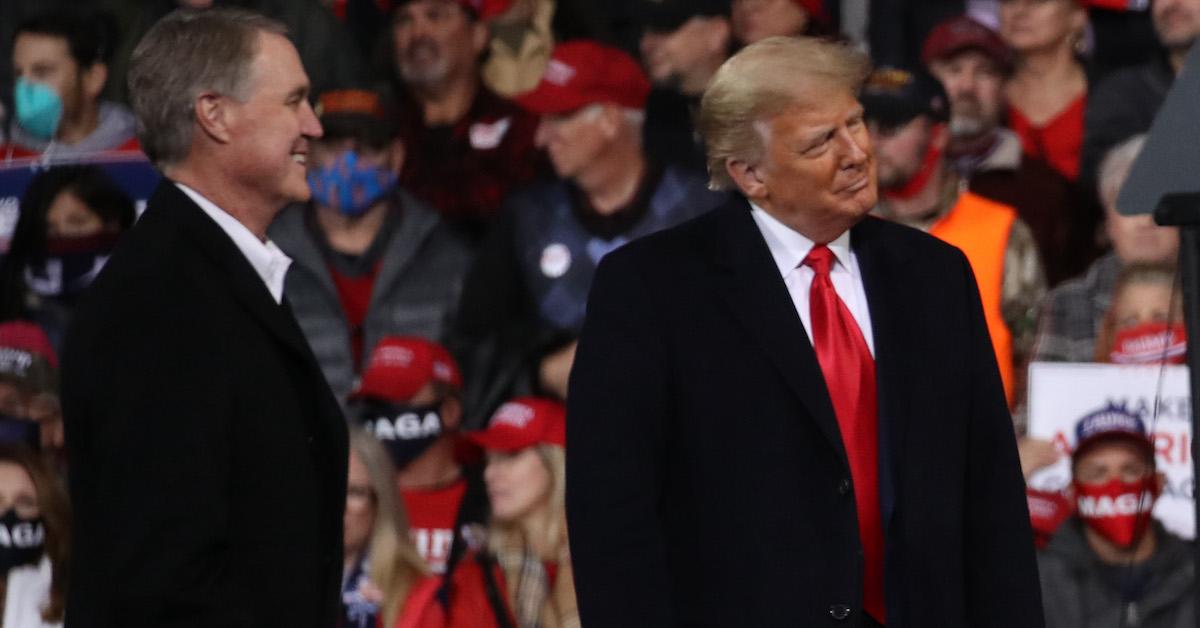 Article continues below advertisement
Article continues below advertisement
So, then how did David Perdue make his money if not from chicken?
Despite not inheriting a poultry fortune and reasonably humble upbringings, Perdue reported a net worth of about $50 million in his financial disclosures, according to the Atlanta Journal-Constitution. Reported assets included a whopping $17 million in cash, real estate, and an additional $21 million in investment holdings. During his time in the U.S. Senate, he was one of the wealthiest members of the congressional body.
Perdue's fortune appears to be self-made, though he may have inherited some from his parents or other relatives. After graduating from Georgia Tech, the future politician worked as a management consultant at Kurt Salmon Associates and earned a masters degree in operational research during that time.
Article continues below advertisement
Article continues below advertisement
In the 1990s, Perdue worked overseas for an international clothing company in Singapore, which likely helped him secure the position of SVP overseeing Asia Operations at Sara Lee in 1992. Some of Perdue's work at Sara Lee would come back to bite him a little during his political career, since he was instrumental in moving Sara Lee jobs to China, leading to the closure of several U.S. plants including four in his home state.
Article continues below advertisement
Perdue left Sara Lee to work in the apparel industry, first at Haggar and then at Reebok. He left the latter to become CEO of North Carolina textile company PillowTex but left after nine months. The company shuttered shortly after his departure.
Perdue moved on to another struggling company, Dollar General, during which time he arranged a private equity sale that took the company private. This is likely where most of Perdue's wealth came from, as he received $42 million in compensation over two years.
In 2011, he and his cousin Sonny formed a global trading firm called Perdue Partners.
Perdue parlayed his business savvy into a successful Senate campaign, but with some bumps along the way.
In 2014, Perdue ran for Senate, running largely on his successful business career, which may have opened him up to attacks from his opponents. For example they cited the Sara Lee plant closures during his time with the company as evidence that Perdue's business sense may have been good for his bottom line but not for Georgians.
Nevertheless, he was victorious, though with a slim margin for the conservative leaning state. Also, Perdue would only serve one term, losing to Democrat Jon Ossoff.
Article continues below advertisement
Article continues below advertisement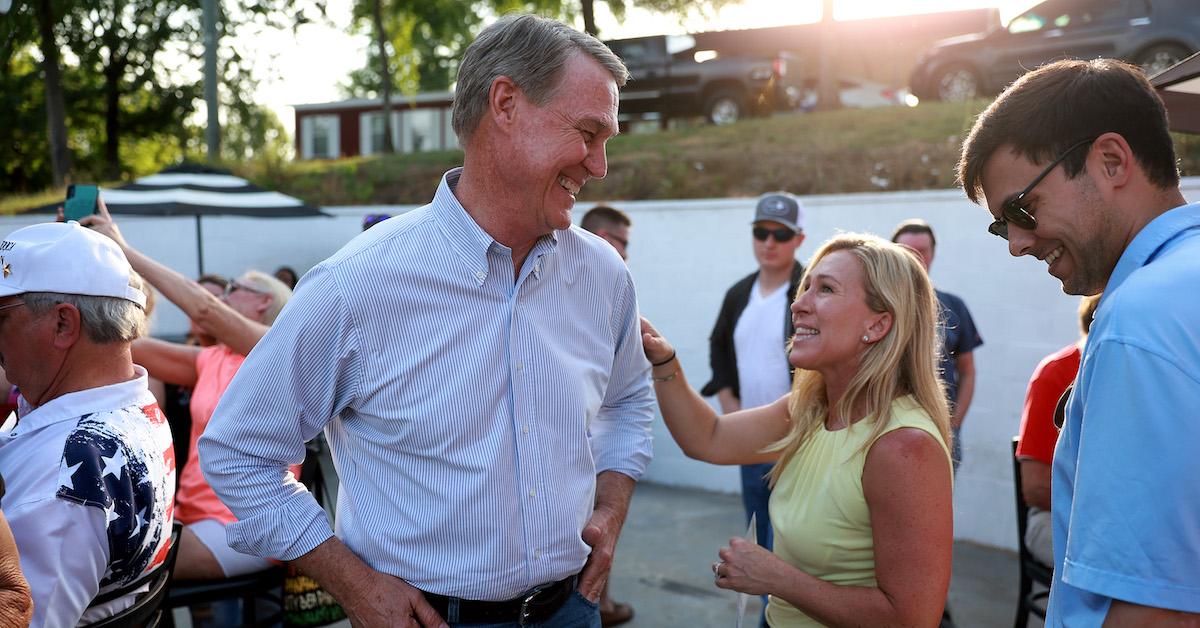 Perdue briefly considered running against Georgia's other newly minted Democratic senator, Raphael Warnock, who won a special election in 2020 and is fighting to keep his seat in 2022. However, he ultimately set his sights on the highest office in his state, hoping an endorsement from Donald Trump will help him in a primary challenge to incumbent Brian Kemp.