Which Country Has the Most Guns? The U.S. by a Landslide
Americans own far more guns than any other nation in the world, according to recent data. About 120 civilian guns per 100 people are estimated in the U.S.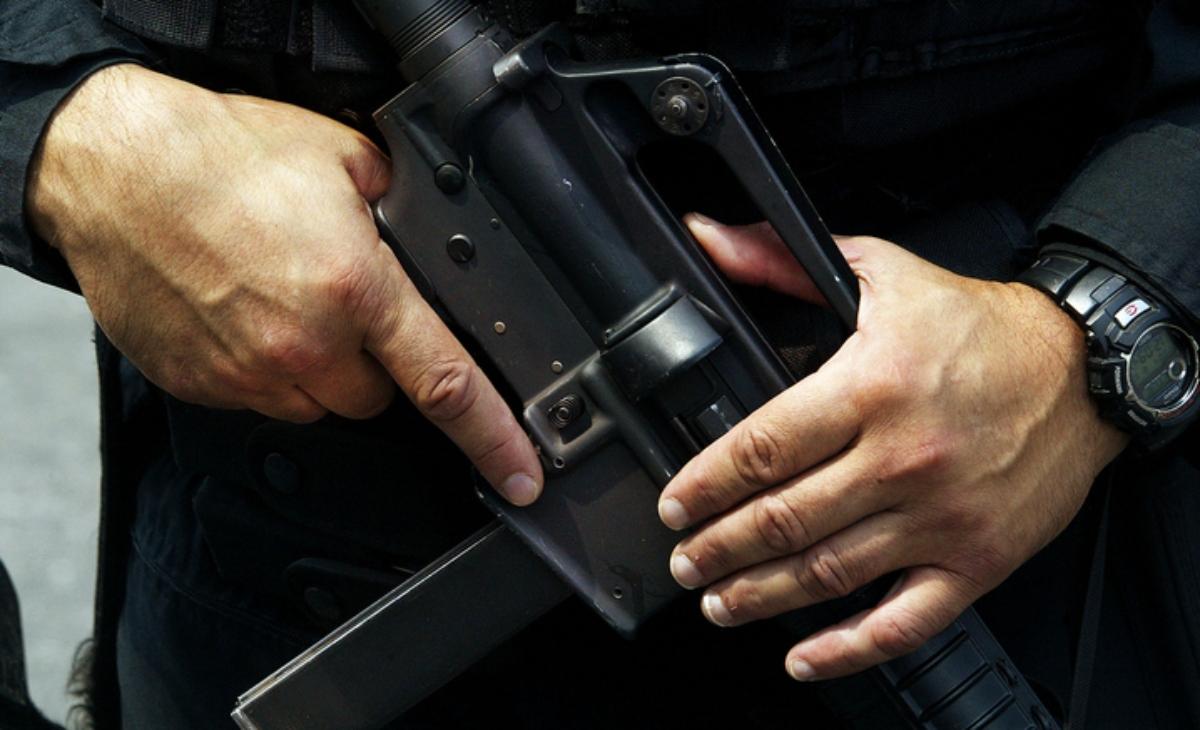 The nation watched in horror as news of yet another elementary school shooting resulted in many student lives lost on May 24. The Texas school shooting, like every other mass shooting, will spark renewed motivation from Democrats to pass stricter gun control laws. Which country actually has the most guns in the world today?
Article continues below advertisement
Article continues below advertisement
When quoting gun statistics, it's common to focus on guns per capita, rather than the actual number of guns, since national populations vary widely. According to the most recent Small Arms Survey (SAS), there are approximately 120 guns for every 100 Americans. CNN noted that the U.S. is the only nation with more civilian guns than people.
How many guns do Americans own?
Although it's difficult to obtain a perfectly accurate figure due to some guns being owned illegally, data from the Small Arms Survey indicated that the U.S., as of 2017, owned the most illicit firearms and the most civilian firearms. Statista reported that Americans owned a total of 393.3 million civilian and illicit firearms in 2017.
Article continues below advertisement
Statista noted that India, with a 1.35 billion population, is far below the U.S. in guns per capita, with 71.1 million civilian or illicit guns.
CNN noted (also based on the Small Arms Survey) that the Falkland Islands had the second-largest number of guns per capita, with 62 guns per 100 people, or just over half the amount in the U.S. In Yemen, the rate was 53 firearms per 100 people, for the third-highest gun ownership rate worldwide.
Article continues below advertisement
Article continues below advertisement
According to associate professor Zachary Elkins of the University of Texas at Austin, the U.S. is among only three countries in the world where bearing (or keeping) arms is a constitutional right. In Guatemala and Mexico, the other two on that list, ownership rates are just about 10 percent of the rate in the U.S.
President Biden and other Democrats have recently attempted to pass legislation impacting background checks for firearm buyers, but the legislation has stalled in the Senate with not enough votes to pass.
Article continues below advertisement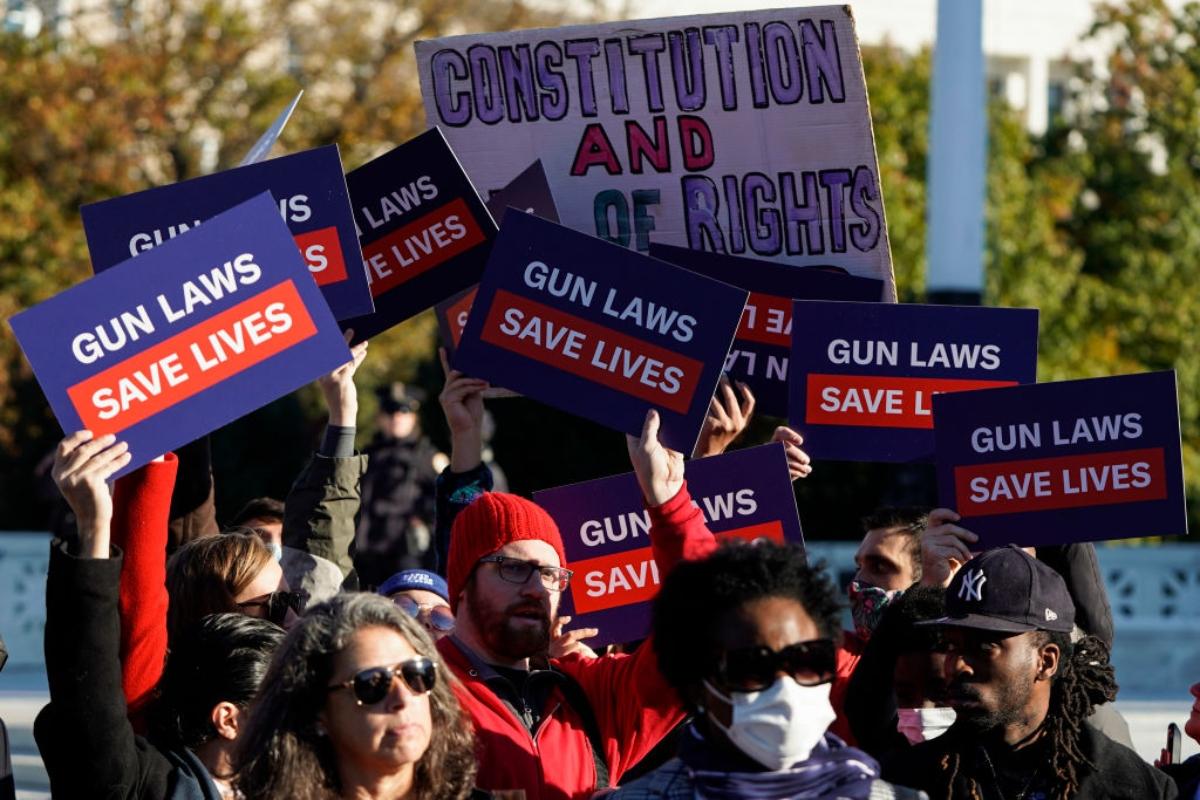 Article continues below advertisement
Americans purchased almost 40 million legal firearms in 2020.
According to the website AmericanGunFacts.com, FBI records show nearly 40 million legal gun purchases happened in 2020. This was the highest of any year on record, above 2019's figure of about 28 million guns purchased, based on the NICS Firearm Background Check program. Publicly traded gun companies have likely benefited from this increase in gun buying.
Article continues below advertisement
About 40 percent of Americans live in a household with a gun.
A June 2021 Pew Research Center survey revealed that four in 10 U.S. adults lived in a household with a gun, and of those, 30 percent said they personally owned a gun. Personal safety is often cited as a top reason for gun ownership, along with hunting or recreation.
The Pew survey from April 2021 indicated that just over half (53 percent) of Americans surveyed were in favor of stricter gun laws. About 81 percent of Democrats and those leaning Democrat fit this category, while only about 20 percent of Republicans favored stricter gun laws.