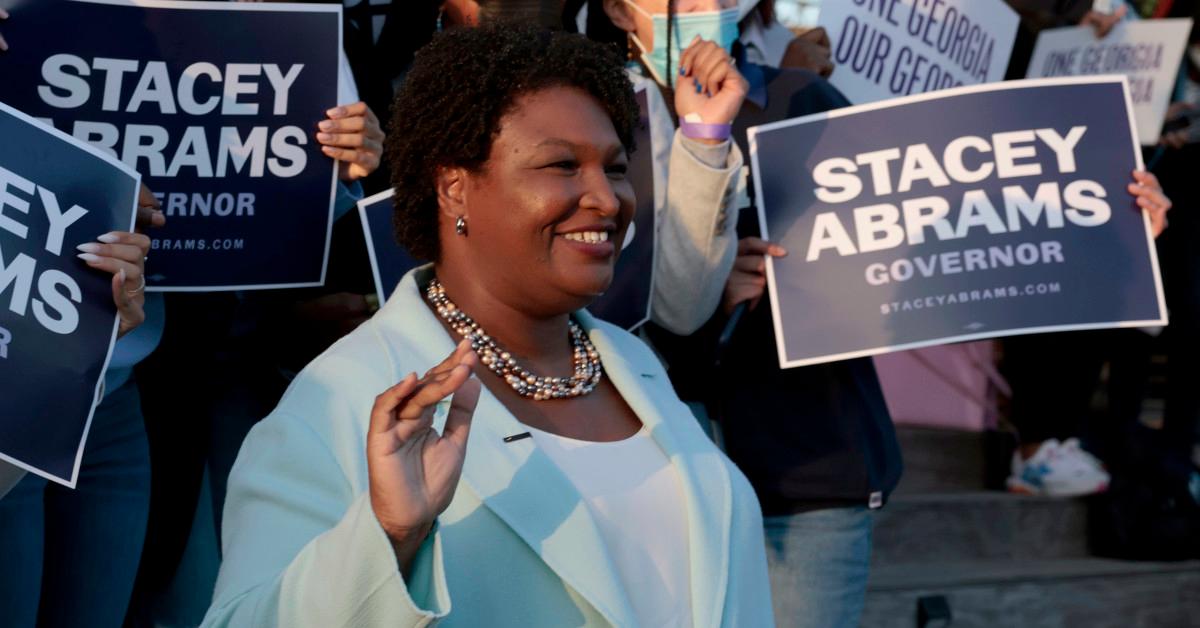 Stacey Abrams Isn't Just a Politician — She's a Successful Lawyer and Author Too
You may know Stacey Abrams' accomplishments as a politician. She was a member of the Georgia House of Representatives between 2007 and 2017 and became the minority leader of the house. She ran for governor of Georgia in 2018 and became the first Black woman in the U.S. to hold a major party's nomination for governor. She founded Fair Fight Action in 2018 and helped boost voter turnout in the 2020 presidential election. Now, she's running for the governor of Georgia again in 2022.
Article continues below advertisement
Article continues below advertisement
But Abrams has other achievements she could brag about, enough to fill pages and pages of a curriculum vitae. The 48-year-old, who is the presumptive Democratic nominee in Georgia's 2022 gubernatorial race, is also a lawyer and a published author, as you'll see below.
Does Stacey Abrams have a law degree?
Abrams has a J.D. from Yale Law School, in addition to a B.A. in interdisciplinary studies from Spelman College — from which she graduated manga cum laude — and a Master's of Public Affairs from the LBJ School of Public Affairs at the University of Texas at Austin.
Article continues below advertisement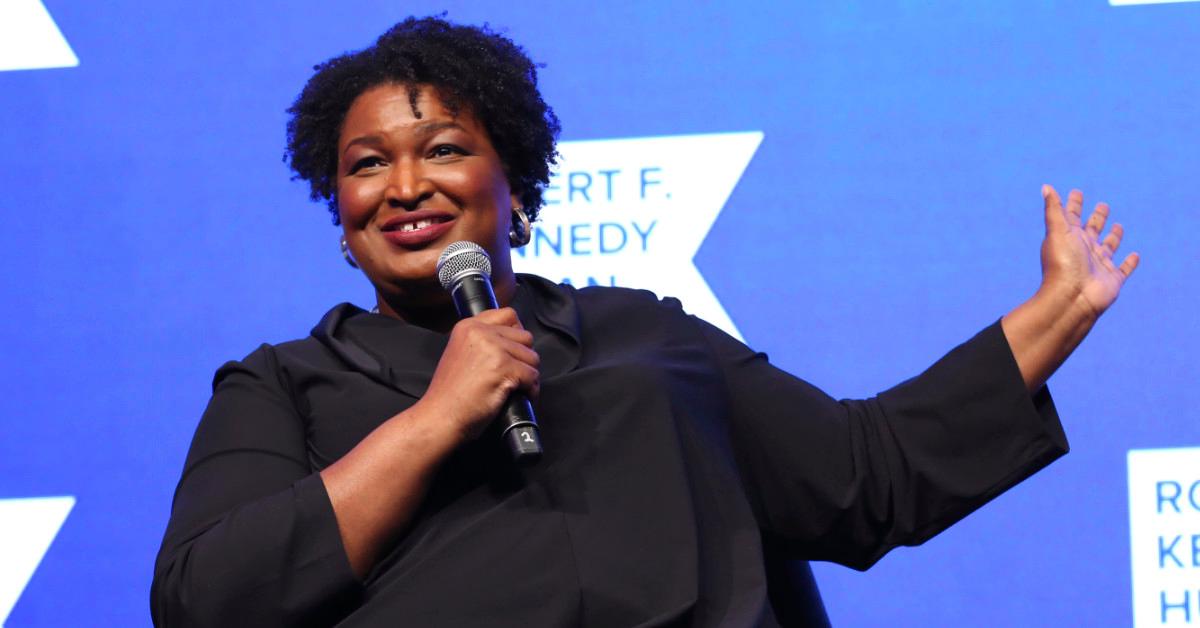 In a speech at Yale Law in 2019, Abrams said she applied for the Rhodes Scholarship after graduating from Spelman and was denied. She called that rejection "one of the most affecting moments of [her] life." So, she took the "safe option" of getting her public affairs degree before a Harry S. Truman Scholarship Foundation representative pushed her toward Yale Law. In her speech, Abrams called her time at Yale Law "the most extraordinary education of [her] life," according to the Yale Daily News.
Article continues below advertisement
Article continues below advertisement
The Yale Law Women organization reciprocated the appreciation and awarded Abrams with that year's Alumnae Achievement Award. "These walls are filled with portraits of white men, but today we get to add a picture of an incredible, inspirational woman of color," YLW Chair Anna Funtelar said at the time.
What books as Stacey Abrams written?
As she studied at Yale, Abrams kept up a side hustle as a romance novelist, in which she authored eight books, including Rules of Engagement and Hidden Sins under the pseudonym Selena Montgomery. "When I started publishing romance back in 1999 and 2000, I was also publishing articles about the unrelated business income tax exemption, and questions of taxation," she said of her pen name in a 2021 Variety interview. "In my mind, it was worth it to keep these identities separate."
Article continues below advertisement
Article continues below advertisement
In 2021, Abrams published her first novel under her real name, the political thriller While Justice Sleeps. "What is so different about this book is this is my first fiction work where all of my identities are known," she told Variety.
Weeks after While Justice Sleeps' release, NBCUniversal's production company Working Title Television won the television rights to the book in a bidding war, according to The Hollywood Reporter.
Abrams is also the author of nonfiction books, including Our Time is Now and Lead from the Outside, both of which were New York Times bestsellers. Last year, she published her first children's book, Stacey's Extraordinary Words.