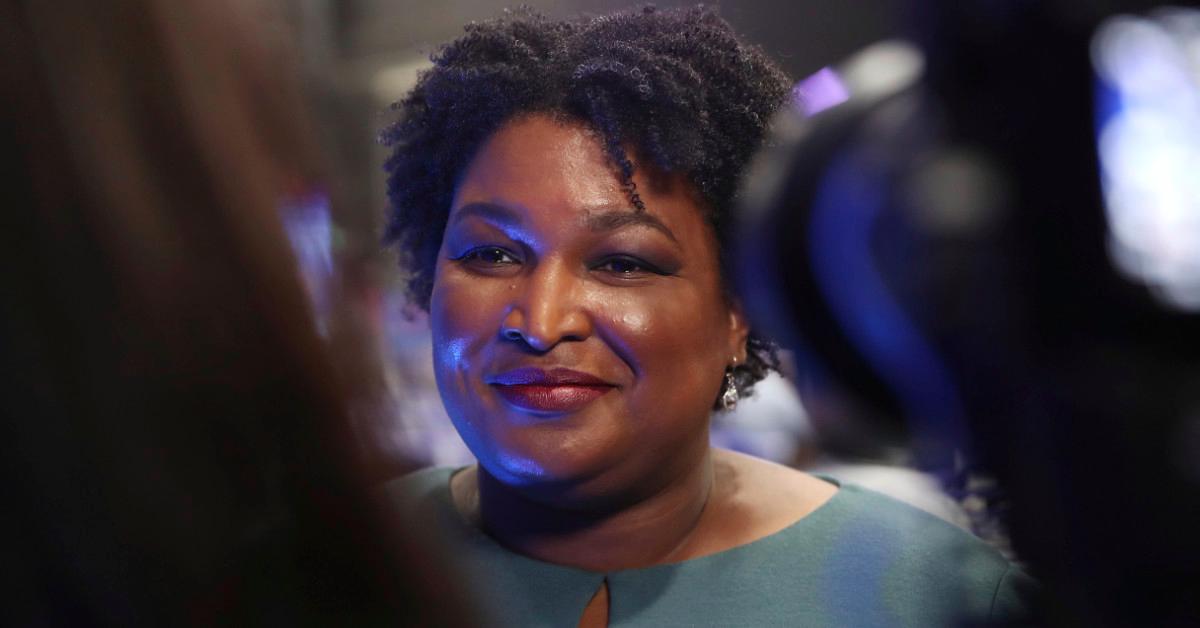 Stacey Abrams Launches Georgia Gubernatorial Campaign and a Book
Author and activist Stacey Abrams didn't give up on her political career after narrowly losing the 2018 Georgia gubernatorial race to Brian Kemp. She battled voter suppression through her Fair Fight organization, she became the first Black woman to deliver a State of the Union response, and she galvanized voters for the 2020 presidential election and Georgia's 2020 U.S. Senate election.
Article continues below advertisement
Article continues below advertisement
Stacey Abrams
Politician, activist, lawyer, author, Fair Fight founder
Net worth: $500,000 (unconfirmed)
Stacey Abrams is a politician and activist who served in the Georgia House of Representatives from 2007 to 2017 and ran for Georgia governor in 2018. She became the first Black woman in the United States to hold a major party's nomination for governor. She's also the founder of Fair FIght and the author of books both nonfiction and fiction, including Our Time Is Now, Lead From Outside, and While Justice Sleeps.
Birthdate: December 9, 1973
Birthplace: Madison, Wisc.
Parents: Rev. Robert Abrams and Rev. Carolyn Abrams
Education: B.A. in interdisciplinary studies from Spelman College; M.P.Aff. in public policy from University of Texas, Austin; J.D. from Yale University
Now Abrams—who has a net worth of $500,000, according to online reports—is launching another bid to become governor of Georgia. Not only that, she's launching her first children's book at the same time!
Article continues below advertisement
Why is Stacey Abrams running for Georgia governor?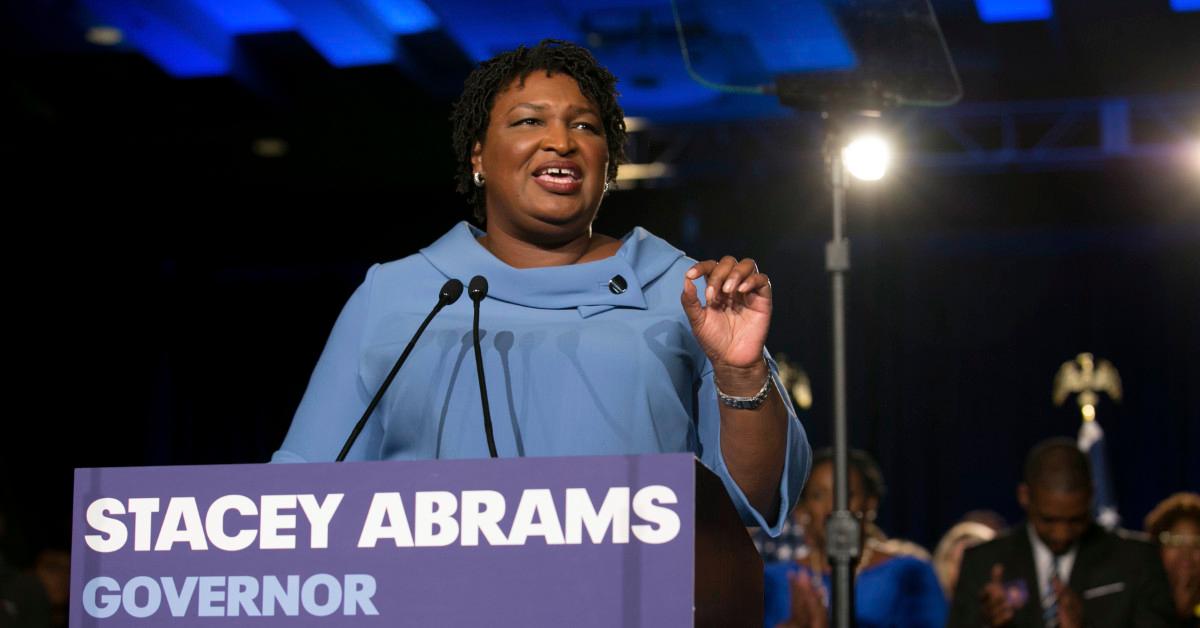 On Dec. 1, Abrams announced her candidacy for the 2022 Georgia gubernatorial election. She said on her campaign website that she's running for the seat "because opportunity and success in Georgia shouldn't be determined by your zip code, background, or access to power."
"While my jobs have changed, what I know to be true has not. Our values are still strong," the 48-year-old explained in her announcement video. "No matter where we come from in Georgia, or how long we've been here, we believe in this place and our people. Folks who deserve to be seen and heard and have a voice, because in the end, we are one Georgia, regardless of the pandemic or the storms, the obstacles in our way or the forces determined to divide us."
Article continues below advertisement
Article continues below advertisement
Stacey Abram's new children's book shows that it's "not about the big victories always."
After writing the nonfiction books Lead from Outside and Our Time Is Now and topping The New York Times' bestseller list with her thriller While Justice Sleeps, Abrams released her first children's book, Stacey's Extraordinary Words, on Dec. 28. The story follows a girl named Stacey who learns about perseverance as she competes in the local spelling bee.
"Stacey uses her words to think about how she can impact the community around her, how she can help her friends, but also how she grows herself," Abrams told Good Morning America. "That it's not about the big victories always. Sometimes it's about those small lessons that we learn that add up over time, and that words, like life, change around you and make you stronger, make you better. They can challenge you, but you can always come out on the other side a better person than you went in."