How Did Kelly Loeffler Become Rich?
By Rachel Curry

Dec. 7 2020, Published 9:54 a.m. ET
On Sunday, Dec. 6, Senator Kelly Loeffler debated her Democratic opponent Raphael Warnock in the Georgia runoff elections. Throughout the debate, Loeffler refused to acknowledge President Trump's loss during the 2020 election.
Article continues below advertisement
Loeffler is often in the news for her controversial politics, but that's not the only thing she's known for. She's also the richest senator on Capitol Hill. Here's how Kelly Loeffler got her money.
Kelly Loeffler's wealth is no pocket change
Together with her NYSE executive husband, Jeffrey Specher, Loeffler maintains a net worth of at least $500 million. Other sources suggest her combined wealth is closer to $800 million thanks to share sales and dividend payments.
Article continues below advertisement
Loeffler lives in Atlanta, Ga. in a neighborhood called Buckhead. Her home is valued at $10.5 million and spans 15,000 square feet.
How did Kelly Loeffler get her wealth?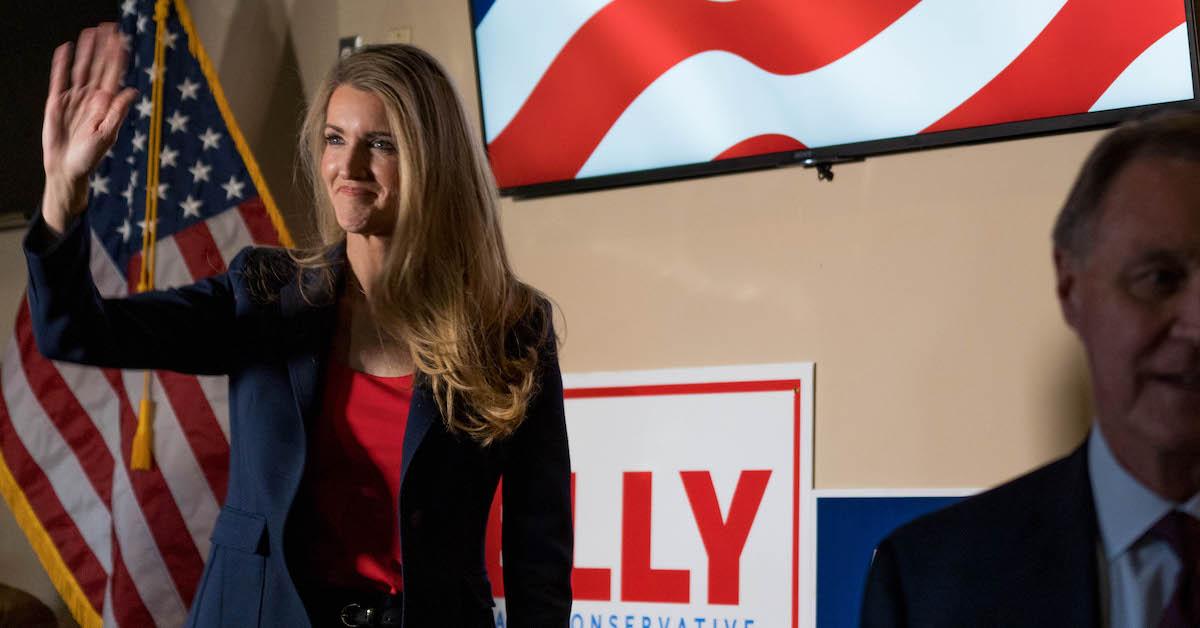 In the U.S., Senators and House Representatives earn a salary of $174,000 annually. Loeffler was appointed for the interim period by Gov. Brian Kemp on Jan. 6 following Johnny Isakson's resignation, but she's still in the heat of a runoff race in the state that's set to take place on Jan. 5, 2021.
Article continues below advertisement
Loeffler's role as Senator isn't her only income stream, though. She also holds a majority stake in the WNBA franchise. She's co-owner of the association's Atlanta Dream team. This is all in addition to her husband's role as founder of Intercontinental Exchange (ICE) and executive of the NYSE.
Article continues below advertisement
Loeffler also knows what generational wealth feels like, seeing as her family's agriculture business is no stranger to profit.
Kelly Loeffler's family farm has earned a lot of money, but not how you'd expect
Loeffler boasts modest roots in Stanford, Ill. Her family still owns a farm, and they bring in hefty sums from various farm subsidy programs. In fact, five members of Loeffler's family have earned more than $3.2 million in these federal benefits in the last 25 years.
Article continues below advertisement
This is interesting considering Loeffler's own friends have criticized her opponents for their support of farm subsidy programs that her own family uses.
One such subsidy came after 2018. Her family received $770,242 in farm bailout funds as a result of President Trump's trade war and pandemic compensation program. In a recent report from the Environmental Working Group, the top 10 percent of farms received more than 50 percent of all bailout program payments.
Article continues below advertisement
Kelly Loeffler's wealth gets even more controversial
Loeffler and her husband have been accused of illegally practicing insider trading.
Loeffler is said to have been present at a coronavirus pandemic briefing on Jan. 24. That same day, she and her husband sold about $3.1 million worth of stocks. This broke patterns they've been using for years, and insider trading requires investors to use predetermined plans via a third party trader.
Both Loeffler and Sprecher deny any illegality in regards to their insider trading.
Other extremely wealthy Capitol Hill regulars include Sen. Mitt Romney of Utah and Sen. Rick Scott of Fla., both of whom are worth at least $275 million each.