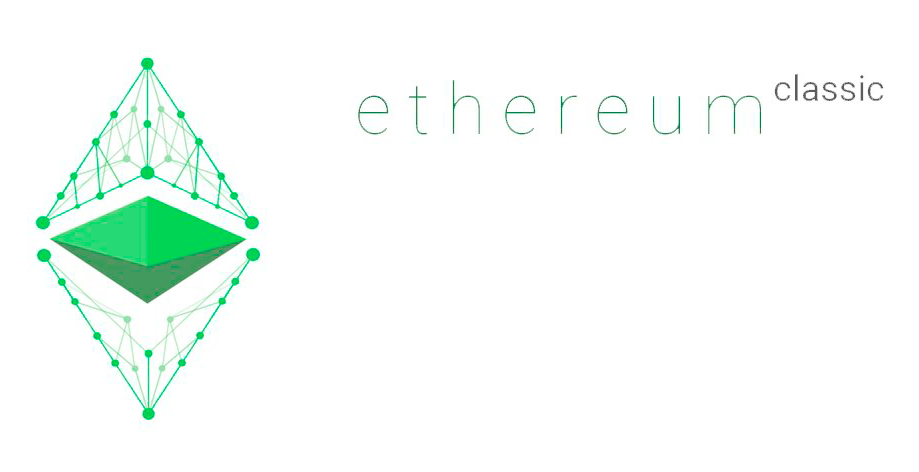 Ethereum Classic Hit a New Record—How High Will It Go?
By Adam Goodpasture

May. 7 2021, Published 10:06 a.m. ET
Ethereum's older, smaller sibling, Ethereum Classic (ETC), soared to a new record on May 6. After an unenthusiastic start to a year that has seen cryptocurrencies across the board have unprecedented success, ETC has been catching up.
Article continues below advertisement
Over the past month, both Ethereum and Ethereum Classic have risen significantly. Many investors wonder what the difference between the two is. Also, crypto investors familiar with Ethereum are still deciding if Ethereum Classic's rally is sustainable. What limitations exist within ETC, and how high can it go?
History between Ethereum and Ethereum Classic
Article continues below advertisement
In 2016, Ethereum's blockchain was hacked. As a result, over $50 million in Ethereum crypto was stolen. Developers voted to update the technology and "revert" the blockchain to return the stolen crypto to its owners.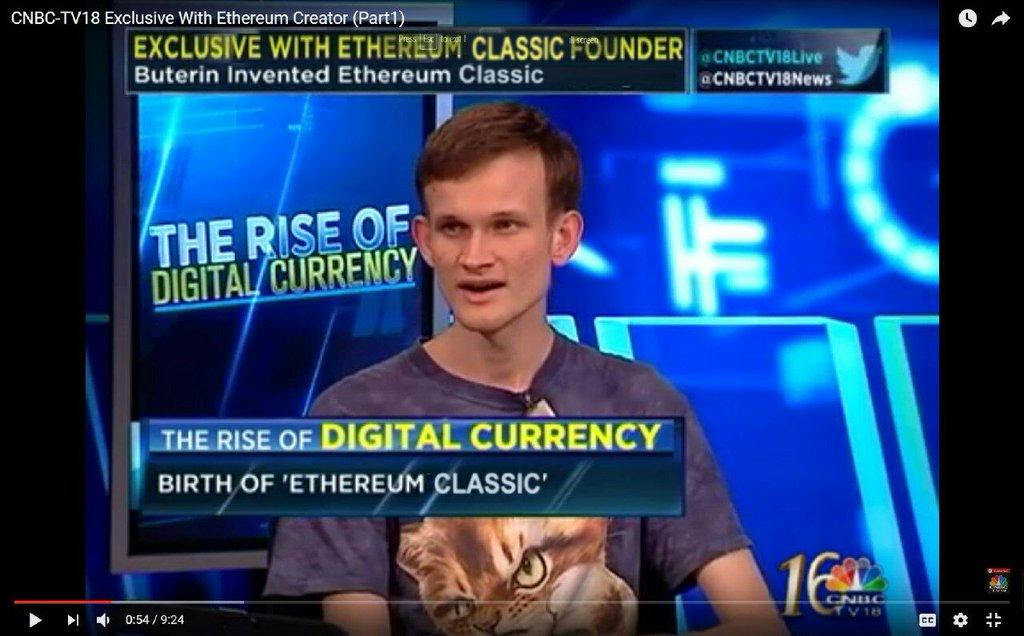 Article continues below advertisement
A significant portion of the currency holders didn't agree with the controversial move and decided to fork off and create their own cryptocurrency called Ethereum Classic. This didn't alter any of the existing cryptos on the blockchain. The new spin-off Ethereum cryptocurrency is the Ethereum we know currently. However, because a smaller portion of the blockchain stayed as ETC, it hasn't seen the same success ETH has throughout the year.
Why Ethereum Classic is going up now
While much of the crypto market has been on a bull run all year, Ethereum Classic has been slow to emerge from hibernation. Beginning the year at $5.72, it only had a price of $14.10 by the end of the first quarter. Still an impressive gain, but compared to Bitcoin, Ethereum, and even Dogecoin, it seems paltry.
Article continues below advertisement
However, over the past week, ETC has grown 353 percent. With a current price above $150, crypto experts are trying to put meaning behind its growth. Some experts have attributed ETC's growth to a market correction. Because ETC is the original Ethereum coin, it was a matter of time before it caught up with the rest of the market. Because it forked off with such a smaller market cap, it didn't get many investors' attention in the beginning stages of the crypto arena we see now.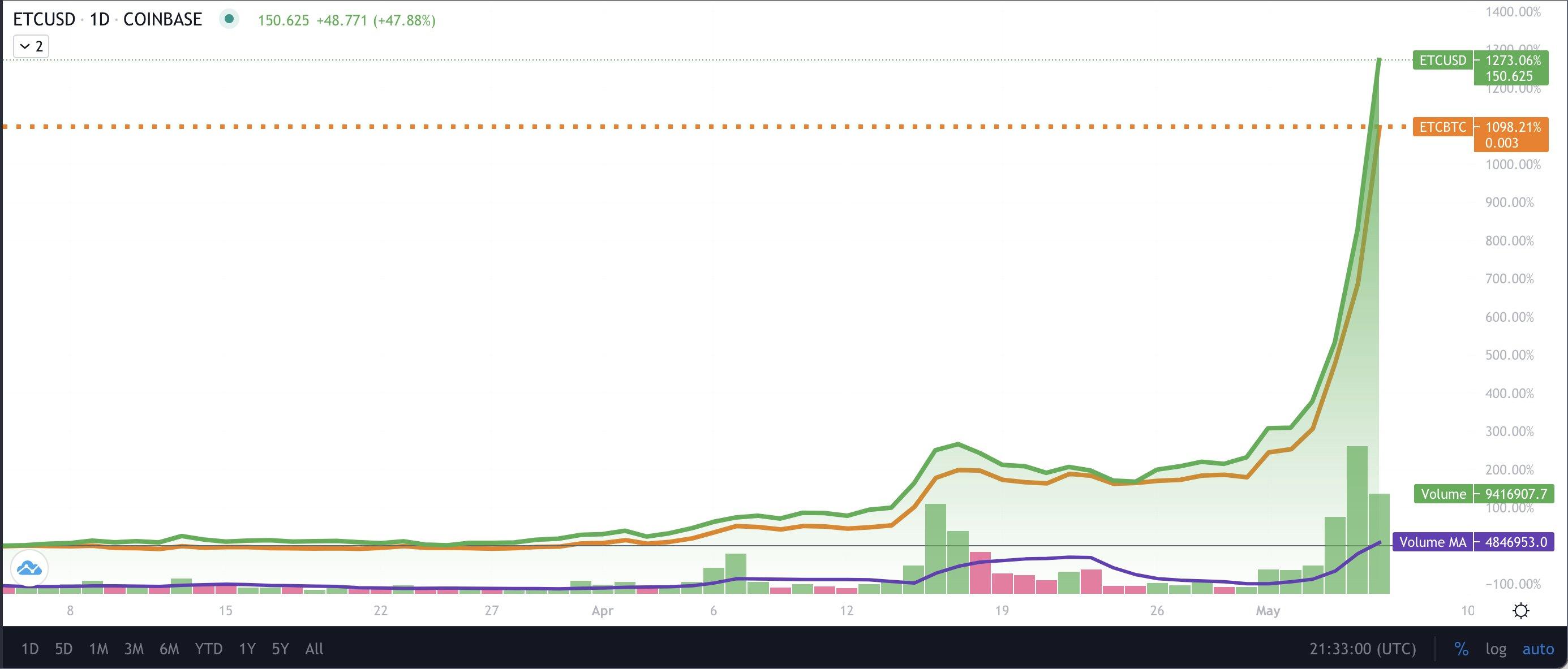 Article continues below advertisement
Where Ethereum Classic will end up
While it's hard to predict what a specific cryptocurrency will do in the short term or even the long term, it doesn't stop investors from looking at data to try and get a leg up.
Many crypto analysts agree that Ethereum Classic is an outdated cryptocurrency. The original code of the Ethereum network is what attracts many Ethereum believers. A renewed focus on the blockchain helped ETC's price increase over the past few months. This sudden attention has forced the team to upgrade to the Core-Geth protocol provider and relaunch the Mantis client. This has provided increased confidence in the blockchain and its reliability heading into the future.