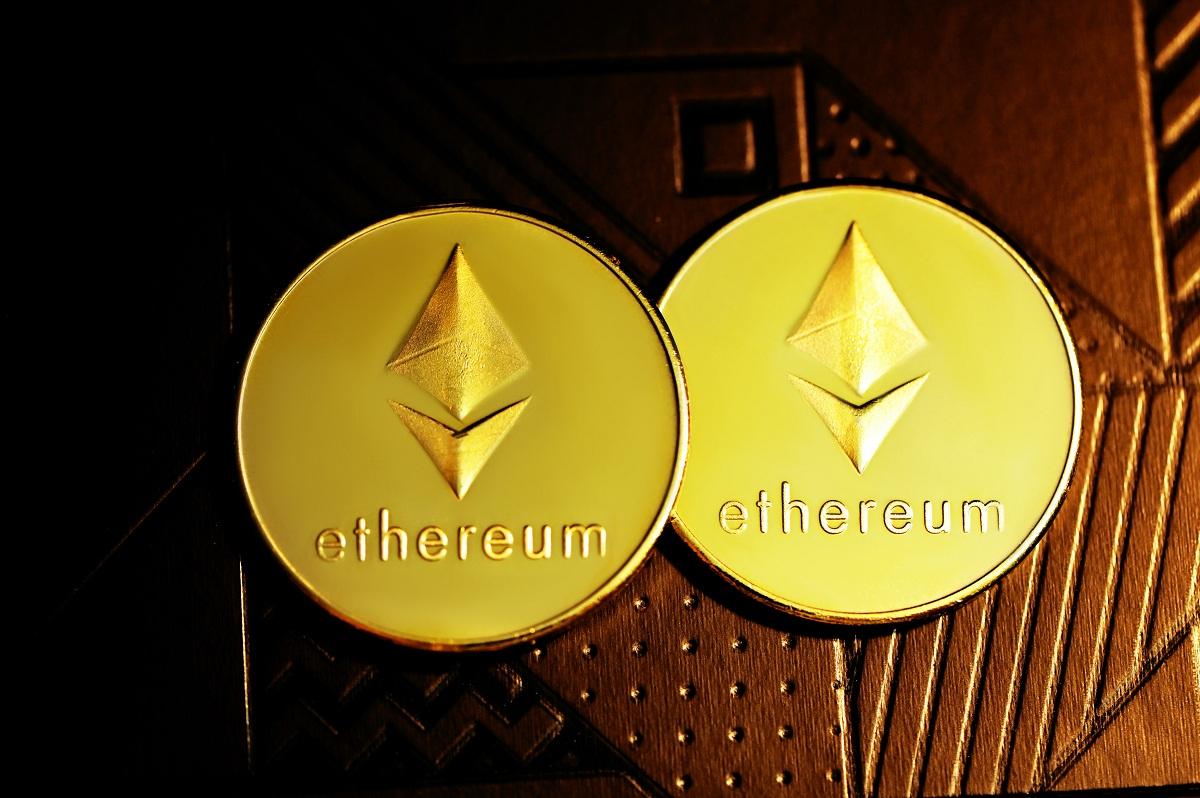 What's in Store for Ethereum Name Service
Article continues below advertisement
What's Ethereum Name Service (ENS)?
You can think of Ethereum Name Service as a blockchain-based GoDaddy. The project, powered by the Ethereum blockchain, issues NFT-based domain names and crypto addresses. It has been around for a while but recently reorganized to decentralize its governance. That shift involved the release of an in-house token that accords holders the right to participate in governance issues. Coinbase secured a role as a delegate in Ethereum Name Service's decentralized governance structure.
Article continues below advertisement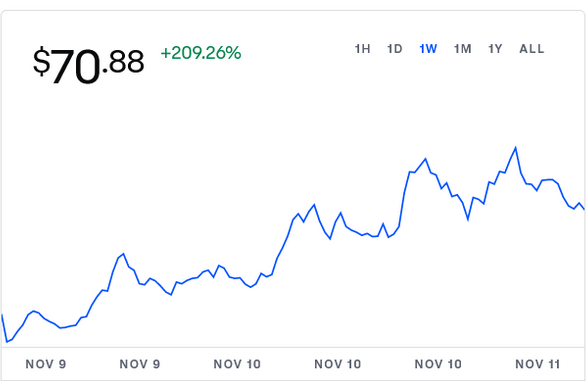 Why is Ethereum Name Service (ENS) going up?
ENS tokens were distributed to the project's community through an airdrop. Those who received the airdrop soon began trading their tokens, and those who missed the airdrop have been rushing to buy it. The token has attracted more than 55,000 investors since its debut.
Article continues below advertisement
Article continues below advertisement
What's Ethereum Name Service's (ENS) price prediction, and how high can the token go?
As with other crypto projects, Ethereum Name Service may expand the function of its token beyond governance. As a result, the token's demand may grow. Ethereum Name Service is positioned to benefit from the DeFi and NFT trends, and the project should see more rapid and broader adoption of its solutions after the Ethereum 2.0 upgrade.
Article continues below advertisement
Therefore, ENS could be valued at hundreds of dollars in the long term. In the near term, the crypto could court $100 before the end of 2021 or get there in 2022. Listing on major exchanges such as Coinbase could also boost the crypto.
However, events related to the economy or growing worries over crypto tax rules in the infrastructure bill could fuel panic selling across the crypto universe, limiting ENS's near-term upside or causing it to tumble.
Where to buy Ethereum Name Service (ENS)
If you like Ethereum Name Service's outlook, you may want to add the altcoin to your portfolio. You can buy ENS with stablecoins on Binance, Gate.io, and KuCoin. Alternatively, you can exchange Bitcoin or Ether for ENS on Uniswap, Shushiswap, or Binance.