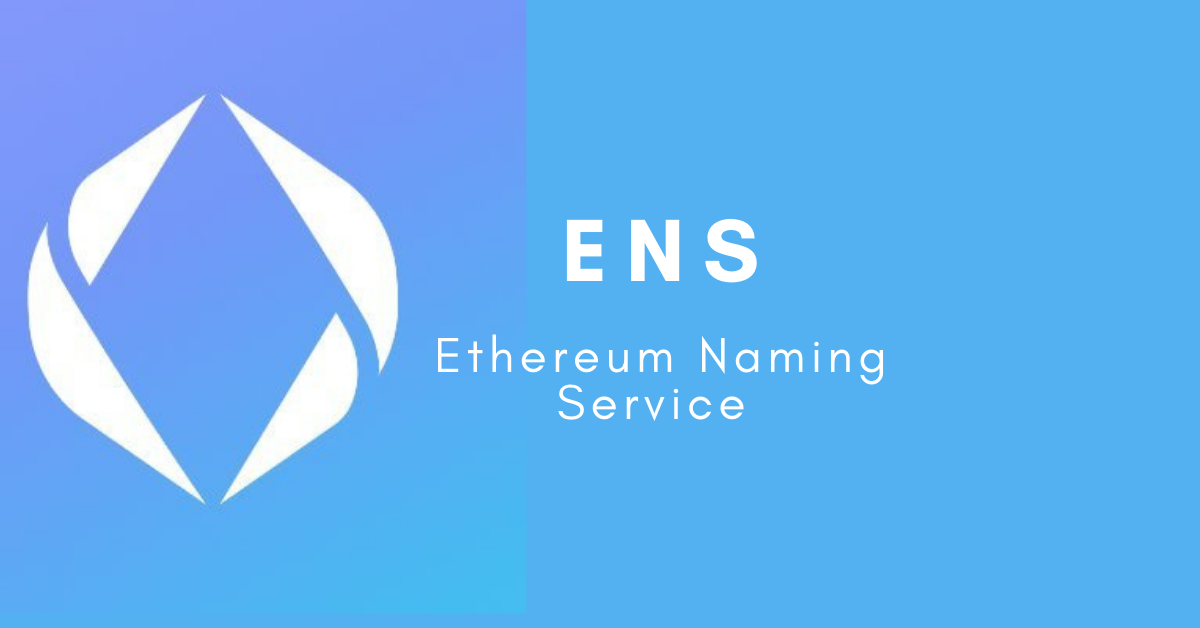 Ethereum Naming Service Rewards Adopters With Its Governance Token, ENS
Ethereum Name Service (ENS) Domains are arguably one of the first non-fungible tokens (NFTs) and the most popular Ethereum naming service in the ecosystem. Last week, ENS took a step closer towards decentralization in announcing its token airdrop to all who own an ENS domain name.
Here is what you need to know about ENS domains and their governance token ENS.
Article continues below advertisement
In early 2017, ENS began at the Ethereum Foundation and transitioned into a separate organization in 2018. Having received financial support from notable entities in the community like Chainlink, Binance, and the Ethereum Foundation, ENS ranks among the most widely integrated naming standard.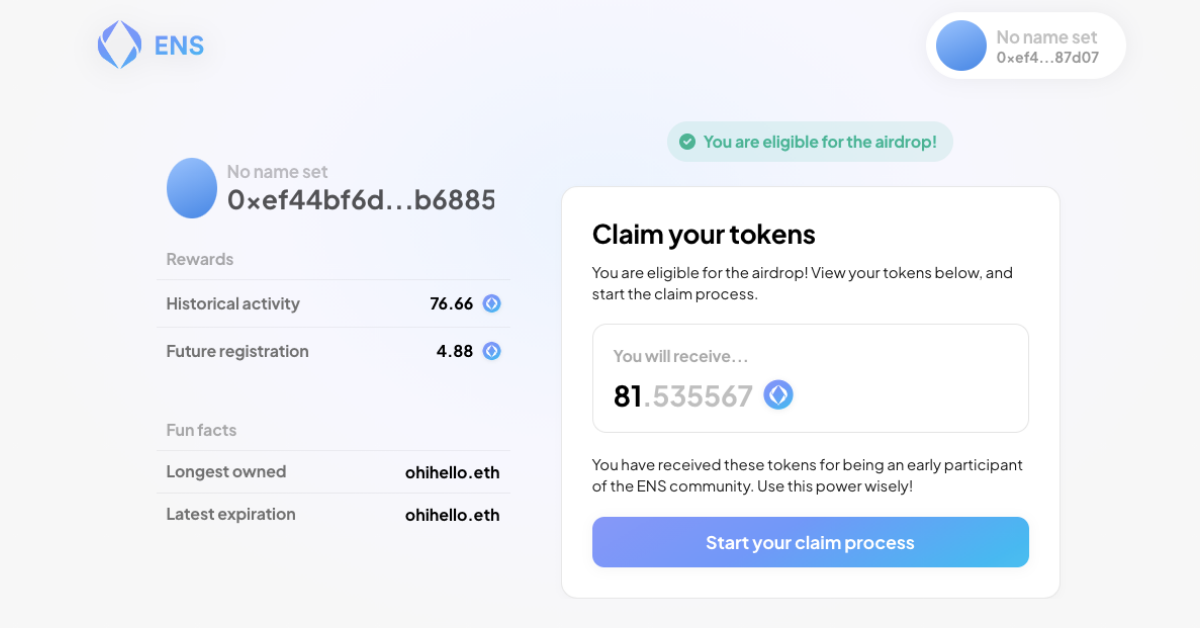 Article continues below advertisement
What is an ENS, and how does one own a domain?
The Ethereum Name Service (ENS) is a decentralized and open method to name one's cryptocurrency wallets, websites, or anything one would want to store their data. Similar to the internet domain name service (DNS), ENS acts to enable communication between "human-readable names" like "alyssa.eth," and "machine-readable" identifiers like crypto wallet addresses, content hashes, and metadata.
Essentially, an ENS domain name can store all of one's wallet addresses, and other profile data to receive and send crypto, NFTs, and tokens. In owning a domain name, users can seamlessly use it across services and platforms without having to copy a paste a string of unique characters.
Article continues below advertisement
According to the website, ENS development is managed by a Singaporean non-profit, True Names LTD. As a "basic piece of infrastructure" to the internet, ENS domains are a public good created for the community. For users to own an ENS domain, they have to first make sure the name is not already taken by any of the other 160,000 owners.
After ensuring a name is available, users are then prompted to pay for the domain which price depends on how long the owner would like to keep the name for.
Article continues below advertisement
ENS token drop, and DAO Delegations
Appropriately suited to decentralization and the frontier of Web 3.0., ENS announced last week that it would be awarding ENS tokens to everyone who has or has ever held an ENS domain. In awarding its adopters, the ENS domains drop was unique since investors did not get involved— meaning they did not get a piece of the pie
A quarter of the tokens got distributed to the contributors of the protocol and another quarter to its users. The remaining 50 percent will get vested into the community treasury. More than aligning themselves with the community, for users to claim their tokens, they are immediately prompted to use their governance power (in owning ENS tokens) to vote and sign the constitution.
Article continues below advertisement
In addition, all revenue generated by domain registrations will get directed to the ENS community treasury along with an existing $40 million treasury of Ethereum (ETH) and USD Coin (USDC) from previous fees. Allocating the funds in this way will help grow the domain service into a universal standard for the crypto ecosystem.
Pivoting towards a decentralized autonomous organization (DAO), ENS domains hopes the drop of its governance token will empower owners to present their proposals and for other users to delegate their tokens to support them.
With this announcement and token drop, ENS has received many praises from the crypto community and entities such as Coinbase, who has tweeted its intention to play an "active role" in its DAO.