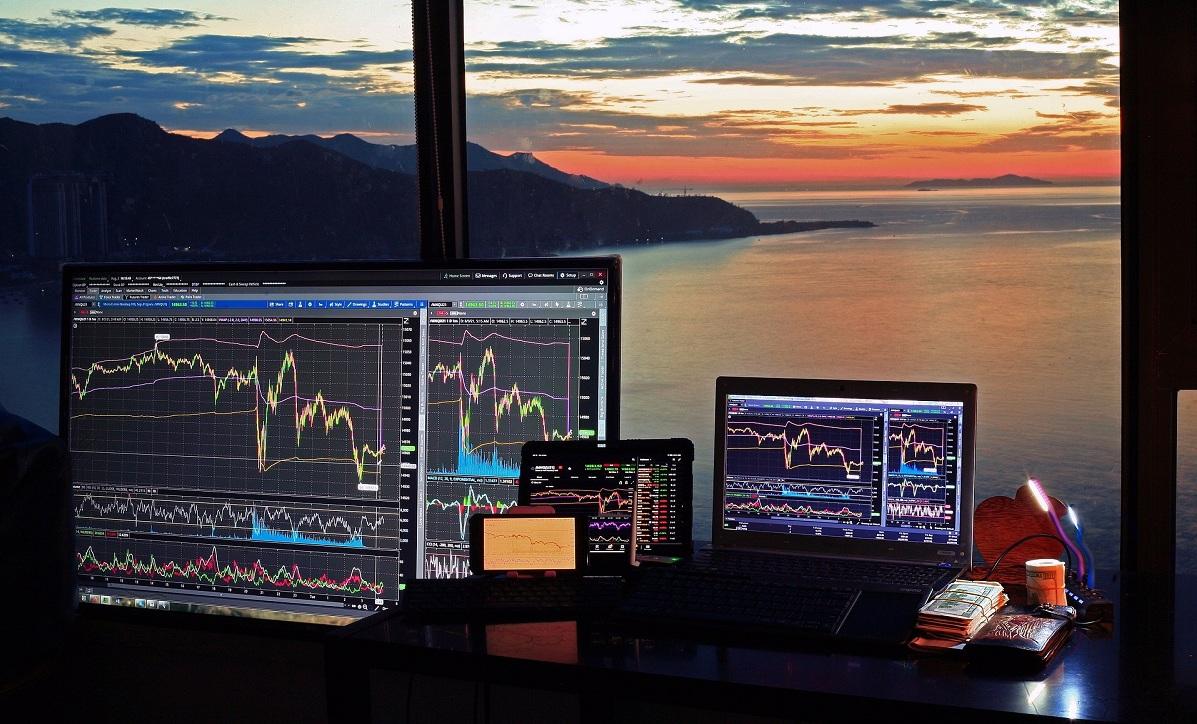 After Songbird's Airdrop, Investors Are Eager To Know the Crypto's Outlook
Songbird (SGB) has grabbed the attention of many investors seeking the next cryptocurrency to explode. The altcoin just started trading and investors are eager to know its potential. What's Songbird crypto price prediction? Is Songbird a good investment?
Article continues below advertisement
Bitcoin and Ethereum have paid off well for early investors, with Bitcoin returning as much as 80,000,000 percent in the last few months—if you had invested just $10 in Bitcoin in its early years, you would be a millionaire. Ethereum has impressed as well, boasting lifetime returns of more than 100,000 percent. With that in mind, investors are eager to find the next Bitcoin or Ethereum.
What's Songbird (SGB) crypto?
Songbird is the test platform for the Flare Network, a blockchain that seeks, like Ethereum, to bring smart contract capability to other blockchains, including Ripple, Litecoin, and Dogecoin. That will enable developers to build apps that can run on these blockchains. However, before they can start building on Flare, developers must test their work on Songbird.
Article continues below advertisement
Therefore, Songbird is to Flare what Kusama is to Polkadot. Similar to Polkadot, Flare will have its own token, Spark (FLR), which will function as a governance tool.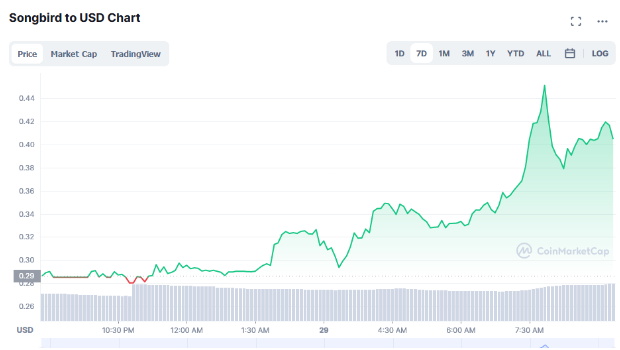 Article continues below advertisement
Is Songbird (SGB) a good investment?
The work that Flare has set out to do promises to boost growth in the DeFi sector. Ripple is a popular blockchain for financial services. The large Litecoin and Dogecoin communities should accelerate the adoption of Flare, and those coming to Flare have to go through Songbird.
Songbird also has a fixed token supply, which can avoid inflation, a major concern for crypto investors. The capped token supply also creates scarcity, which can bolster value—Bitcoin's limited supply has made it digital gold for many investors.
Article continues below advertisement
Songbird (SGB) crypto's price prediction
Songbird began trading on Bitrue on Sep. 27 and is currently valued at about $0.41. It reached an all-time high above $0.45 in the early morning of Sep. 29. For an idea of Songbird's price prediction, we can look at Kusama's performance.
Article continues below advertisement
Kusama was released in Aug. 2019. It currently trades for more than $340 and boasts year-to-date returns of 500 percent and lifetime returns of 20,000 percent. If Songbird follows in Kusama's footsteps, its price could increase multifold over the next year.
Article continues below advertisement
Where to buy Songbird (SGB) crypto
Investors holding Ripple's XRP token received Songbird airdrops through their exchange. There will also be an airdrop of Flare's Spark token once the network launches.
If you missed the Songbird airdrop, you can still purchase the crypto directly with XRP and Tether on Bitrue. The crypto may be available for purchase with the U.S. dollar, and on more exchanges, in the future. Coinbase has been quick to support new cryptocurrencies.