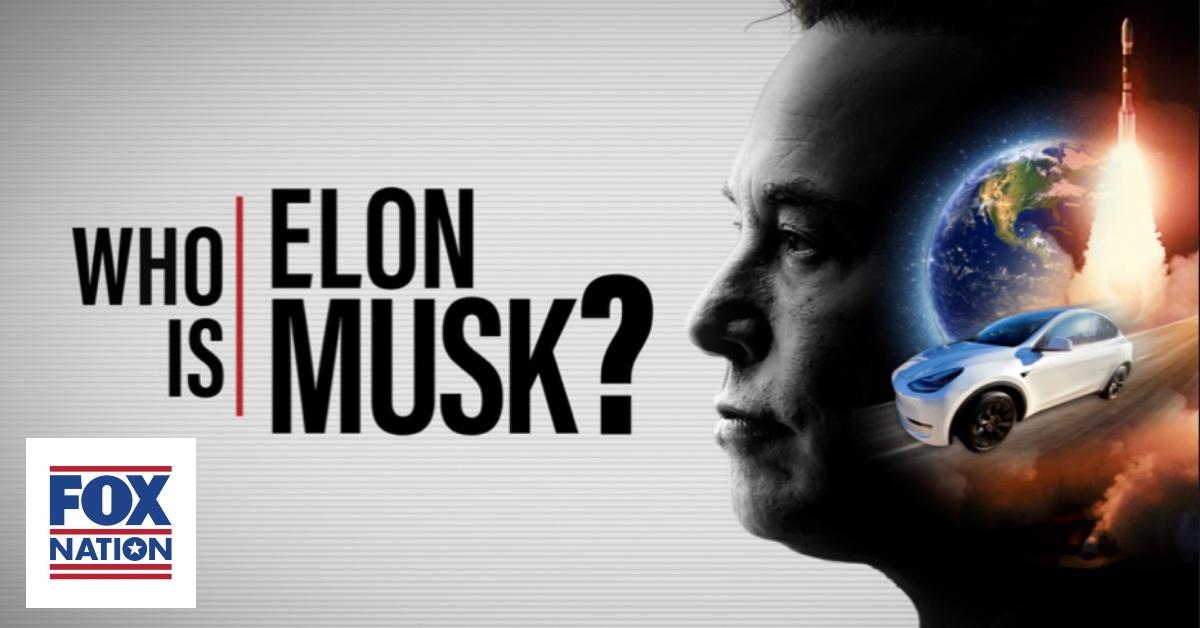 'Genius or Huckster' — Fox Nation Documentary Explores Who Elon Musk Is
By Jennifer Farrington

Apr. 29 2022, Published 3:05 p.m. ET
Tesla CEO Elon Musk has been the center of attention for quite some time now and has only captured more interest with his recent purchase of Twitter for $44 billion. Between his thriving business ventures and ability to hold the title of the world's richest person, people want to know his secret to success. Fox News claims to reveal this in a new Fox Nation documentary called Who is Elon Musk?
Article continues below advertisement
Here are a few details we've gathered from the documentary and how you can watch it.
Fox Nation's documentary dives into Elon Musk's past to uncover who he is and how came to be a successful entrepreneur.
There's much we know about Musk and much that's still to be learned. As more light is shed on the billionaire from South Africa, more information is uncovered. The Fox Nation documentary Who is Elon Musk? aired on April 28, and although it's 35 minutes long, it digs into who he is and how has triumphed as an entrepreneur.
Article continues below advertisement
Here are a few interesting things we picked up from the Fox Nation documentary on Musk, some of which you may not have known.
Musk collected $22 million from the sale of Zip2, a company he founded with his brother, Kimbal Musk, in 1995.
According to Fox News' Stuart Varney, Musk struggled to make friends growing up. Varney says Musk "never had any friends, couldn't make friends, [and] couldn't get close to people who would be called friends." Instead, the billionaire business magnate spent most of his time writing computer coding.
Article continues below advertisement
In order to get to the U.S., a place many view as the land of opportunity, Musk applied for a Canadian passport through his mother.
While working his way to the stop, Musk worked "manual labor jobs–cleaning boilers and serving as an assistant to a bank executive."
Musk used the money he earned from the sale of Zip2 to start X.com.
Failure has never stopped Musk from pursuing a goal. In 2006, the SpaceX Falcon 1 rocket crashed on earth after experiencing engine failure. Musk accepted it and moved on.
Article continues below advertisement
"Who is Elon Musk?" documentary touches on the billionaire's tenacity and ability to think outside the norm.
Starting and running a successful business is anything but easy, although Musk has managed to do it multiple times simultaneously. He has made sacrifices on more than one occasion (he allegedly slept on a couch in his office) and has always put forth the "go hard or die trying" attitude. Perhaps it's these qualities that helped Musk reach a wealthy and commendable status.
Musk has also made it clear that he doesn't let his competition stand in the way of getting things done. Fox Business' Liz Claman recalled in the documentary a time she spoke with former eBay CEO Meg Whitman.
Article continues below advertisement
Whitman shared that during the time she was approached by Musk to partner with PayPal, she realized he wasn't concerned about stepping into a crowded territory overtaken by banks but instead "just wills things to happen."
Elon Musk has a "soft spot for beautiful and crazy women," according to a Fox Nation documentary.
Just as much as people are interested in Musk's rise to success, they also want to learn about his relationship with women. Kara Frederick, who's the director of the Tech Policy Center at The Heritage Foundation, briefly spoke on Musk's past relationships during the documentary. She said he was once accused of having an affair with Amber Heard while she was married to actor Johnny Depp.
Article continues below advertisement
Frederick also went into detail on Musk's relationship with musician Grimes, saying the pair are "cut from the same cloth." While Musk appears to have moved on from that relationship, he isn't exactly available. He has been spotted spending time with Australian actress Natasha Bassett.
Interested in the Elon Musk Fox Nation documentary? Here's how you can watch it.
The Fox Nation documentary Who is Elon Musk? can be streamed via Fox Nation's website or app. Fox Nation is a subscription-based platform, so you'll need to create an account and subscribe to a plan before you can access the entire Elon Musk-centered documentary.