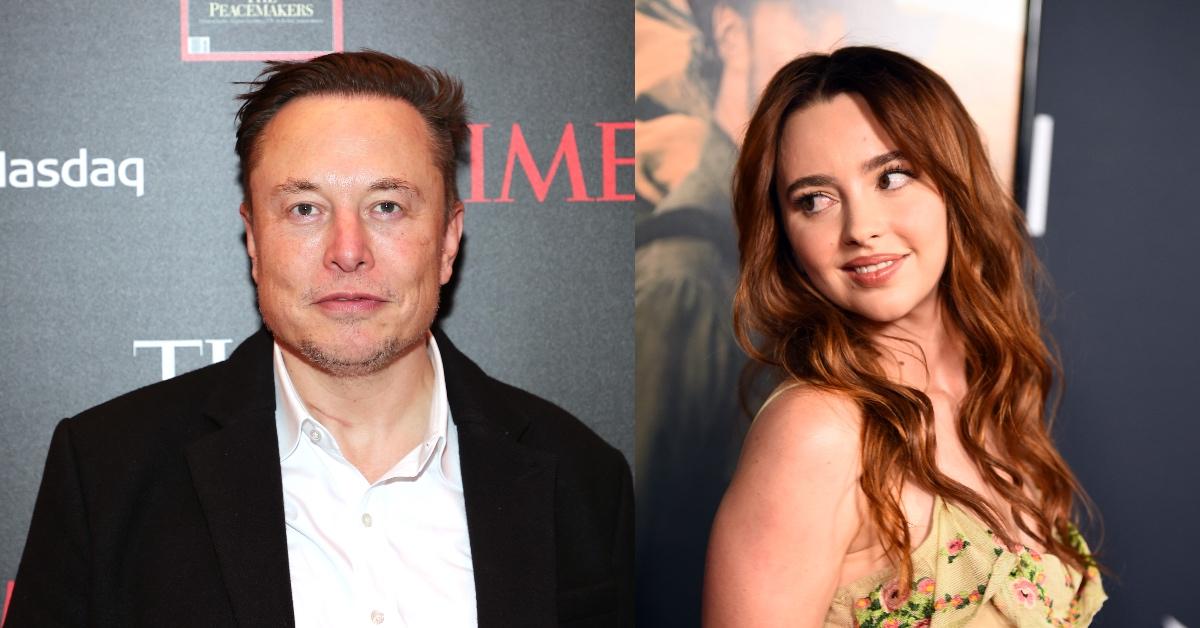 Who Is Natasha Bassett, Elon Musk's Alleged New Girlfriend?
The world's richest man Elon Musk has reportedly re-entered the dating game with a much younger woman, an Australian actress. Not only was Musk's new girlfriend, 29-year-old Natasha Bassett spotted leaving his private jet recently, but a source close to the Tesla founder, 50, confirmed to HollywoodLife that the two have been dating for months.
Article continues below advertisement
Apparently, Musk has moved on from his former girlfriend Grimes, with whom he was in a three-year relationship.
The Canadian singer shares son X Æ A-XII with Musk, and have expressed their desire to co-parent and remain on good terms. So, who is Elon Musk's new girlfriend, and how does her net worth compare to his?
Who is Natasha Bassett and what is her net worth?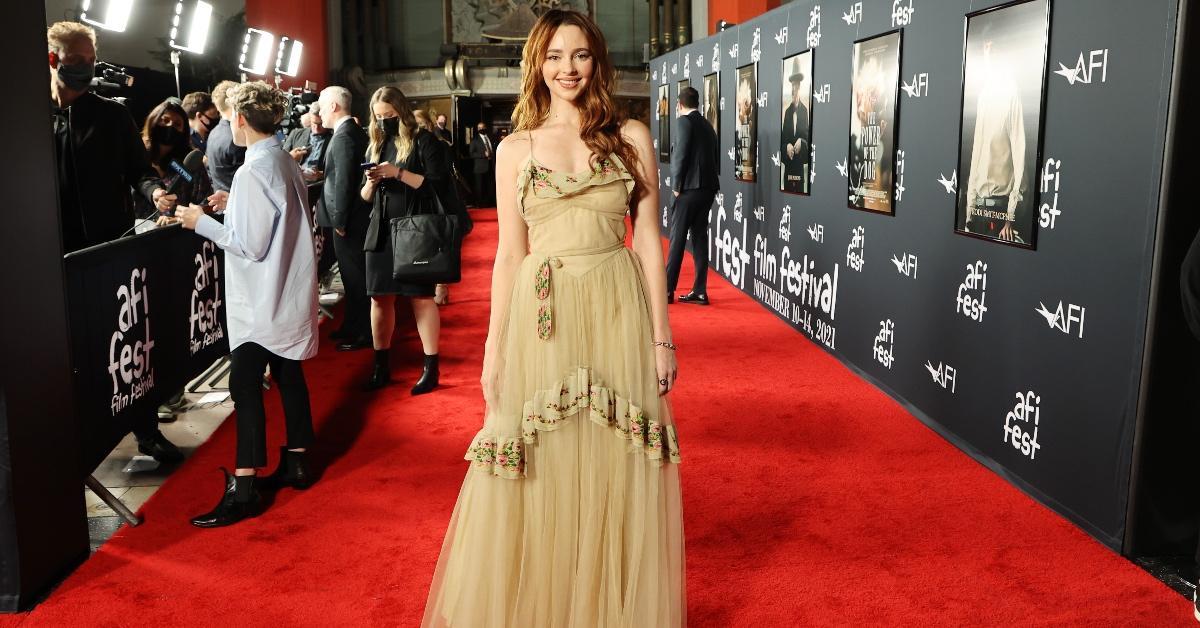 Elon Musk hasn't publicly confirmed he's dating Bassett, though sources close to him revealed that the "mystery woman" he's been spotted with as of recently is, in fact, Natasha Bassett. Bassett was born and raised in New South Wales, Australia, the same place she took up an interest in acting.
Article continues below advertisement
One of the first roles Bassett accepted was the lead role in Romeo and Juliet, a production of the Australian Theatre for Young People, according to her IMDb profile.
Bassett was only 14 years old at the time and played the role of Juliet. Bassett then went on to "study, write, and perform at the National Institute of Dramatic Art."
After spending a few more years in Australia and watching her career blossom, Bassett decided to relocate to New York City. While living in NYC, Musk's rumored girlfriend studied at the Atlantic Acting School.
After accepting a role in the NBC series Camp (2013), Bassett moved to Los Angeles for filming. Some of the other films she's appeared in following her L.A. move include:
Article continues below advertisement
WBTV sitcom No Place Like Home
Hail Caesar!, starring George Clooney, Scarlett Johansson, and Channing Tatum
House By the Lake
The Pale Door
Desolate
Natasha Bassett
Actress
Net worth: $5 million (unconfirmed)
Birthdate: Oct. 21, 1992
Birthplace: Sydney, New South Wales
Education:
Studied at National Institute of Dramatic Art and Atlantic Acting School. Bassett is reportedly working toward earning her physics degree through Harvard's Online Program.
Article continues below advertisement
Given her experience in Hollywood, Bassett's net worth is rumored to be somewhere around $5 million, though this figure has not been confirmed.
It may climb even higher given her role in the Elvis biopic, which is scheduled to hit theaters on June 25, 2022. Bassett will play the role of Dixie Locke, Elvis' first girlfriend. The film will also feature well-known names including Austin Butler and Tom Hanks.
Natasha Bassett and Elon Musk do have one thing in common — they both seem to care about the environment.
While Bassett likely spends a great deal of her time filming and jetting around with Musk, her social media activity shows she's passionate about the environment.
Not only is she seen in several photos spending time outdoors or at a wildlife hospital, but she appears to be in some way affiliated with Urban Ethos, a brand that sells eco-friendly products.
Article continues below advertisement
Based on Elon Musk's rumored "girlfriend rules," there are a few things he looks for in a woman.
Musk hasn't blatantly listed rules which he expects women to follow when he dates them, but we believe he has certain expectations (as do most people when they date).
Article continues below advertisement
1. Elon Musk dates women who have the same or a similar work ethic. Musk is a busy man and if there is one thing that he and Grimes shared in common, it was their work ethic. Musk reportedly once said, "if there is a way he could not eat and work more, he would."
2. When you're committed to Elon Musk, you're committed. It was once rumored that Musk berated an employee for wanting to attend the birth of his child. Although Musk denied the allegations, it isn't farfetched to assume Musk wants a woman who won't cancel plans with him. After all, he likely doesn't have much time to devote to dating given his involvement with SpaceX, Tesla, Neuralink (and the list goes on).
3. He's attracted to younger women. Given Musk's dating history, it's clear he's attracted to younger women. Amber Heard, Grimes, and Natasha Bassett are all much younger than the SpaceX founder.