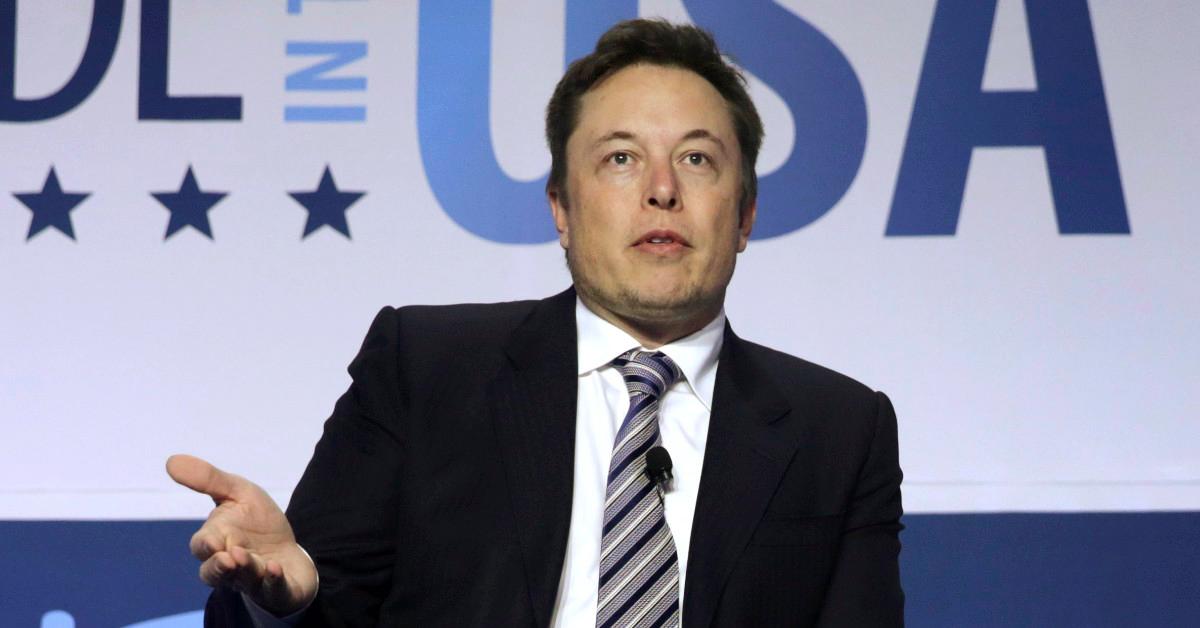 Justine Musk Said Ex-Husband Elon Musk Told Her He Was the "Alpha"
Billionaire Elon Musk's relationship to singer Grimes made headlines last year, especially when the couple split 1.5 years after welcoming a child named X Æ A-Xii. Long before that relationship, though, Elon was married to another creative type: Canadian novelist Justine Musk (née Wilson).
Article continues below advertisement
Article continues below advertisement
As she wrote in a 2010 Marie Claire essay, Justine met Elon while studying at Queen's University in Kingston, Ontario, where he initially studied. At first, Elon seemed impressed by her writerly dreams. "It was the first time that a boy found my sense of ambition—instead of my long hair or narrow waist—attractive," she wrote. "Previous boyfriends complained that I was 'competitive,' but Elon said I had 'a fire in my soul.' When he told me, 'I see myself in you,' I knew what he meant."
Justine is the author of the books "BloodAngel," "Uninvited," and other books
Elon and Justine married in Jan. 2000, and they welcomed six kids—including son Nevada, who died at 10 weeks old in 2002. Their other children are twin sons Griffin and Xavier Musk, born in 2004, and triplets Kai, Saxon, and Damian Musk, born in 2006, according to Page Six.
Article continues below advertisement
Justine's dream to become a published novelist came true: She released the urban fantasy book BloodAngel in 2005 and its sequel, Lord of Bones, in 2008. And in 2007, MTV Books published her young-adult paranormal story Uninvited.
Article continues below advertisement
Article continues below advertisement
In a 2007 interview with Bookslut, Justine discussed how the Tesla CEO's career informed hers. "My husband's success made me even more of an observer, especially since I was living in his shadow for so long," she said. "I was the wife. One thing I noticed was that people who met me in that role would never ask me "What do you do?" because they'd just assume that I didn't do anything, and so to ask that question might embarrass one or both of us."
Elon declared himself the "alpha" in the marriage at their wedding, Justine said
In her Marie Claire essay, Justine said she soon saw "warning signs" in her marriage to the tech founder. "As we danced at our wedding reception, Elon told me, 'I am the alpha in this relationship,'" she recalled. "I shrugged it off, just as I would later shrug off signing the postnuptial agreement, but as time went on, I learned that he was serious. … Elon's judgment overruled mine, and he was constantly remarking on the ways he found me lacking."
Article continues below advertisement
Justine also recalled she would tell Elon that she was his wife and not his employee. "'If you were my employee,' he said just as often, 'I would fire you,'" she added.
Article continues below advertisement
Justine and Elon split after she realized she had "turned into a trophy wife" and after he gave her an ultimatum.
In the spring of 2008—after a car accident served as a "wake-up call"—Justine realized that she had "turned into a trophy wife," and she later asked Elon to enter counseling. "One month and three sessions later, he gave me an ultimatum: Either we fix this marriage today or I will divorce you tomorrow, by which I understood he meant, Our status quo works for me, so it should work for you," she wrote in the essay. "He filed for divorce the next morning. I felt numb, but strangely relieved."
Elon went on to marry Pride and Prejudice actress Talulah Riley, whom Justine actually liked. "She is, by all accounts, a lovely, bright, and very young person, and better fitted to my ex-husband's lifestyle and personality than I ever was," Justine concluded.