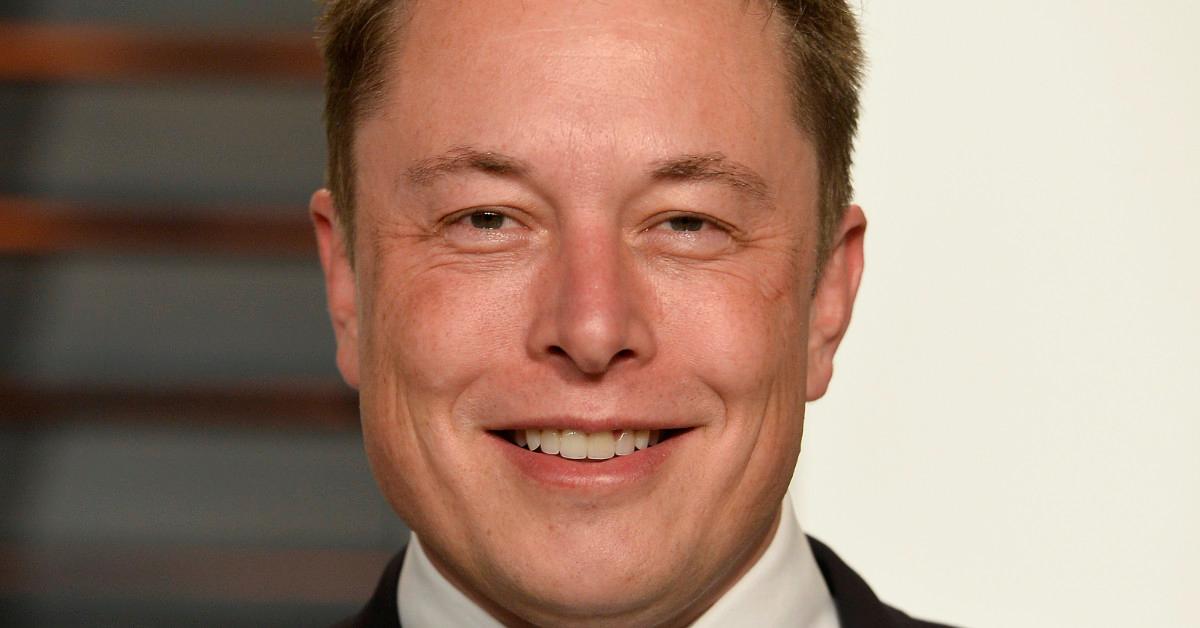 Elon Musk Has Helped Dogecoin Soar, but Does the Tesla CEO Own Any?
Tesla CEO Elon Musk tweets about Dogecoin all the time, and his tweets helped the cryptocurrency spike more than 100 percent on Friday, April 16.. But does Musk actually own Dogecoin himself?
If Musk's Feb. 10 tweet is to believed, he invested in the meme-friendly cryptocurrency on behalf of his and Grimes' son, X AE A-XII Musk. (Yes, that is the tot's official name.)
"Bought some Dogecoin for lil' X, so he can be a toddler HODLer," Musk tweeted that day.
Article continues below advertisement
Article continues below advertisement
Of course, this could be another one of Musk's jokes, especially because his tweet seems to rhyme. (And in case you're unaware, "HODL" is a slang term—an intentional misspelling of the word "hold"—that's popular among cryptocurrency fans who encourage others to hold onto their crypto investments.)
Musk ran a Twitter poll showing Dogecoin is "the future currency of Earth."
On Feb. 5, Musk polled Twitter users, asking them to pick the future currency of Earth: "Dogecoin to the Moon" or "All other crypto combined."
71.3 percent of respondents chose Dogecoin, and after the survey closed, Musk tweeted, "The people have spoken."
Article continues below advertisement
On April 1, the tech titan tweeted that his company Space X "is going to put a literal Dogecoin on the literal moon."
CNBC space reporter Michael Sheetz retweeted that vow and said he believed Musk's tweet wasn't an April Fool's joke. Musk himself responded, writing, "After all, SpaceX's first payload to orbit and back was a wheel of cheese…"
As Space.com pointed at the time, SpaceX did indeed send a cheese wheel into orbit during a 2010 test flight of its Dragon cargo spaceship. And don't forget, this is the Elon Musk who launched a red Tesla Roadster into space aboard a SpaceX Falcon Heavy rocket in 2018.
Article continues below advertisement
Article continues below advertisement
Critics say people will lose money with Dogecoin.
Dogecoin started as a joke currency in 2013, inspired by "doge," an Internet meme featuring a Shiba Inu dog with captions typed in Comic Sans. The Dogecoin logo even features the same dog from the meme.
But its spike in value has Wall Street investors taking this "joke currency" very seriously. Venture capitalist Nic Carter told CNBC in February that Dogecoin was once entertainment but is "sort of an empty husk" now, and he said that Musk's enthusiasm for the currency is disconcerting.
Article continues below advertisement
"Unfortunately a lot of retail punters are going to lose money on Dogecoin in the long term because there's really not much there in terms of interesting technology," Carter said. "The only thing it can really do is be zombified and stick around and be an empty shell for people's expectations and for their entertainment."
Mike Novogratz, CEO of Galaxy Digital, told Bloomberg Technology two days earlier that he thinks Musk is being a "little irresponsible" by tweeting about Dogecoin.
"Dogecoin really doesn't have a purpose," Novogratz added. "It's a meme coin. It's a lot like [GameStop stock] GME. The people [who] buy Dogecoin at these levels are going to lose money."