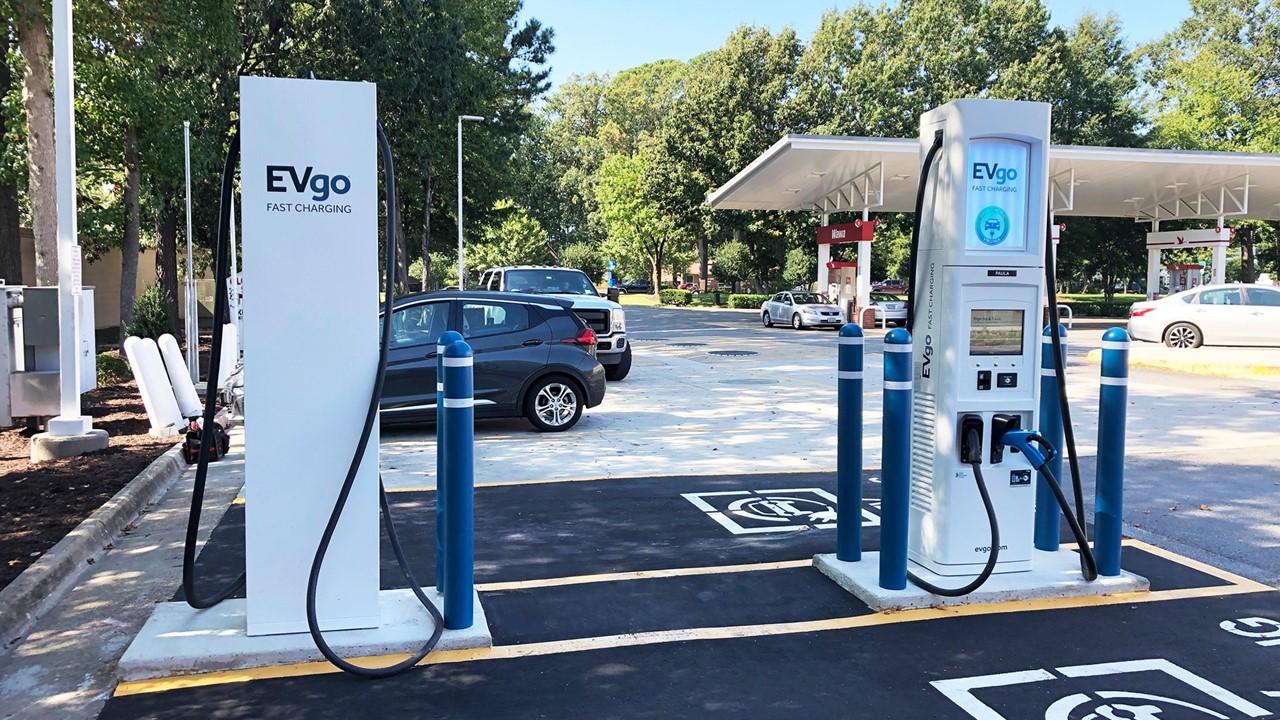 Will CLII Stock Bounce Back or Keep Falling Before the EVgo Merger?
The Climate Change Crisis Real Impact I Acquisition (CLII) SPAC is taking EVgo public in a deal valued at $2.6 billion. CLII stock has been hit hard by the pullback in the EV stocks. At the current price of about $10.77, CLII stock is down 56 percent from its peak. Is CLII stock a good buy before the EVgo merger date?
Article continues below advertisement
CLII and EVgo announced their merger agreement in January 2021. They haven't set a merger closing date but aim to complete the transaction in the second quarter of 2021. After the transaction closes, CLII shareholders and sponsors will own 10.3 percent of EVgo and PIPE investors will own 15.2 percent.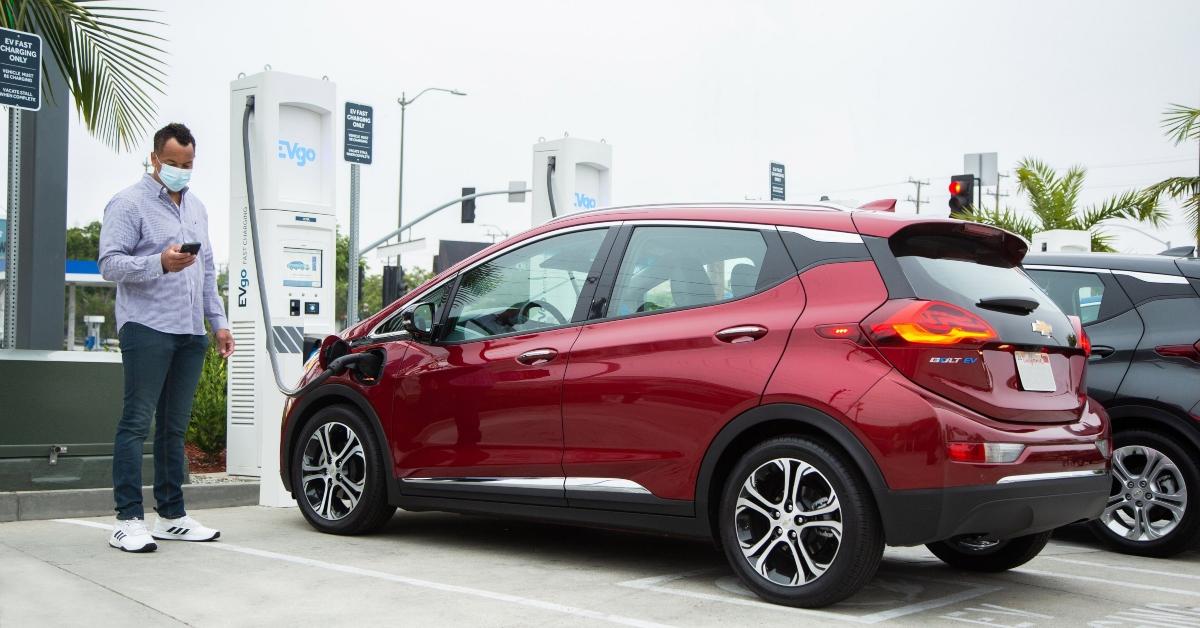 Article continues below advertisement
CLII stock has dropped.
CLII stock has fallen 45 percent over the last three months and 56 percent from its 52-week high. The stock got caught in the pullback for EV stocks that hit in February 2021. The broad-based sell-off was mainly because investors switched from growth to value stocks amid the changing macroeconomic landscape. The high valuations of EV stocks and rising interest rates have made high-growth stocks like EVgo less appealing to investors.
The CLII and EVgo's expected merger date
CLII and EVgo haven't set a firm date for their merger closure. While announcing the business combination, the companies stated that they expect the transaction to close between April and June 2021.
Article continues below advertisement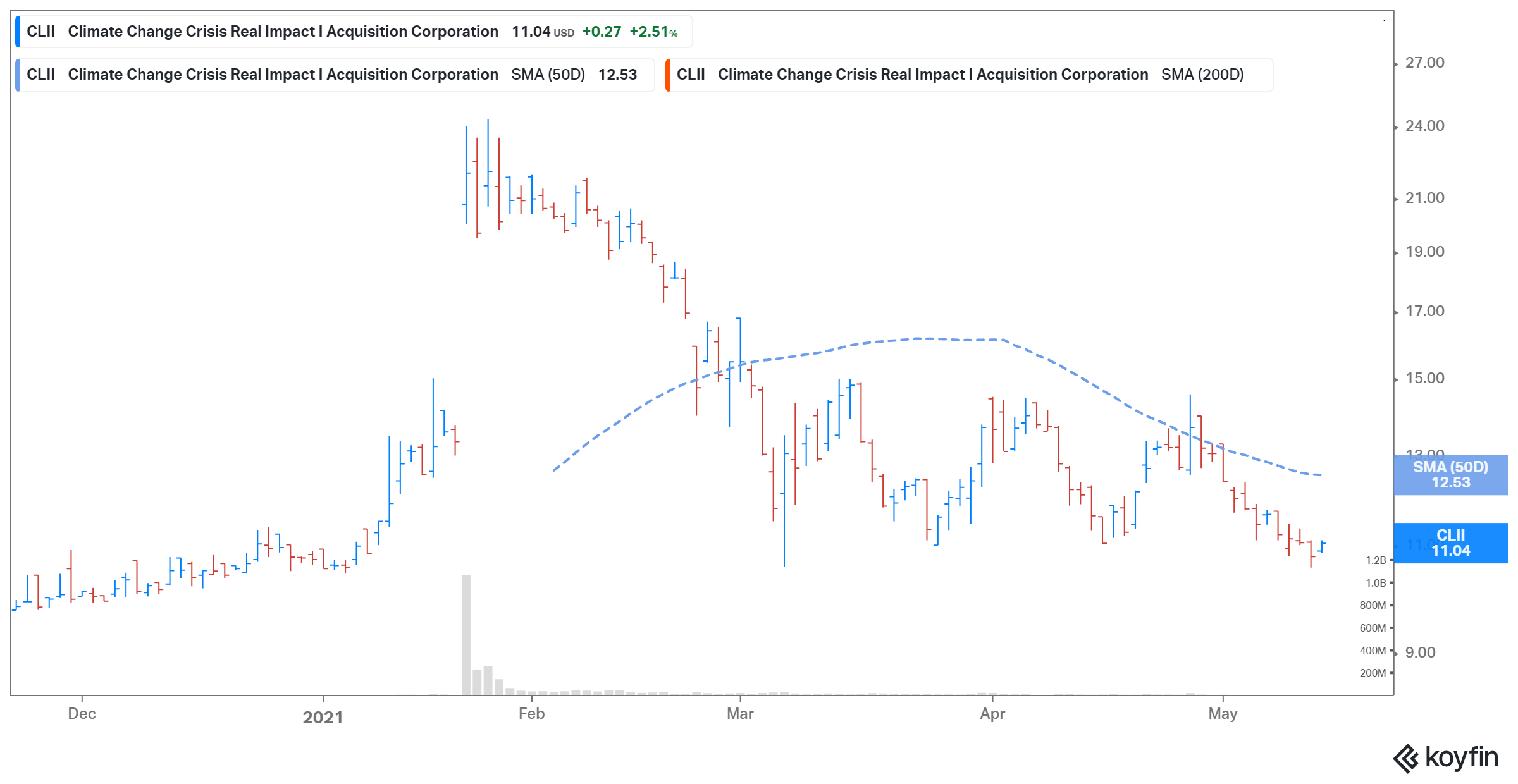 Will CLII go up before the merger with EVgo?
CLII stock has the potential to recover. The companies still have more than a month to complete their business combination. EVgo is set to receive $575 million in net cash to invest in growing its business. The amount includes $230 million in CLII's bank account and $400 million raised from PIPE investors at $10 per share.
Article continues below advertisement
At $10.77, public investors have an opportunity to invest alongside institutional investors, including BlackRock and Van Eck Associates. The stock's downside from here is limited because it's trading at only an 8 percent premium to the SPAC's IPO price.
Is EVgo a good buy now?
CLII has given EVgo a pro forma equity value of $2.63 billion. Meanwhile, at CLII's current stock price, EVgo is valued at around $2.83 billion. In its investor presentation, EVgo said that it expects to post revenue of $20 million in 2021 and $596 million in 2025, which would mean 2021 and 2025 price-to-sales multiples of 141.5x and 4.7x, respectively.
Article continues below advertisement
It expects to be EBITDA positive in 2023 and expects to post an EBITDA of $193 million in 2025, which would mean a 2025 EV-to-EBITDA multiple of 11.7x.
EVgo stock looks like a good buy based on the strong growth outlook and attractive valuations. The company has entered into a strategic partnership with General Motors to accelerate EV adoption by adding 2,700 fast chargers in markets nationwide through 2025. EVgo also plans to upgrade its charging stations to work with Tesla connectors.
Best EV charging stocks to buy
Right now, ChargePoint, Blink Charging, and EVBox are the best EV charging stocks to buy. ChargePoint has about 70 percent market share in the U.S., while Blink Charging's sales are growing at a fast pace. EVBox is going public through a deal with TPG Pace Beneficial Finance (TPGY) SPAC. EVBox is a leading EV charging company in Europe.