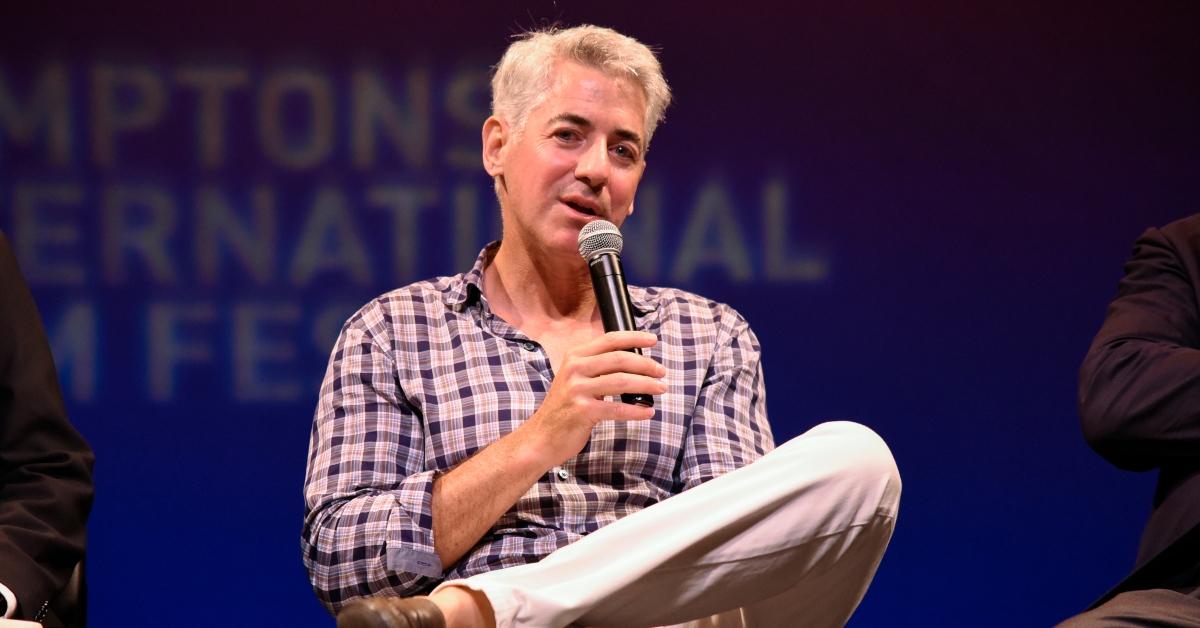 When Will Bill Ackman's PSTH SPAC Find a Merger Target?
By Ambrish Shah

Feb. 26 2021, Published 9:47 a.m. ET
Pershing Square Tontine Holdings (PSTH) is a blank-check company run by billionaire hedge fund manager Bill Ackman. The SPAC was formed in July 2020 with the focus of acquiring mature unicorn companies. When will PSTH find a merger target? Should investors buy PSTH stock anyway?
Article continues below advertisement
Ackman isn't a stranger to the world of SPACs. In 2011, he launched Justice Holdings, which went on to merge with Burger King in 2012. After the reverse merger, Ackman entered into an agreement with 3G Capital to merge Burger King and various other famous brands to form Restaurant Brands International.
Why is PSTH stock falling?
SPACs are now correcting after their speculative run. On Feb. 25, Ackman's PSTH SPAC was down 1.8 percent, while Chamath Palihapitiya's Social Capital Hedosophia Holdings IV (IPOD) was down 5 percent. Neither has announced a merger target yet.
Article continues below advertisement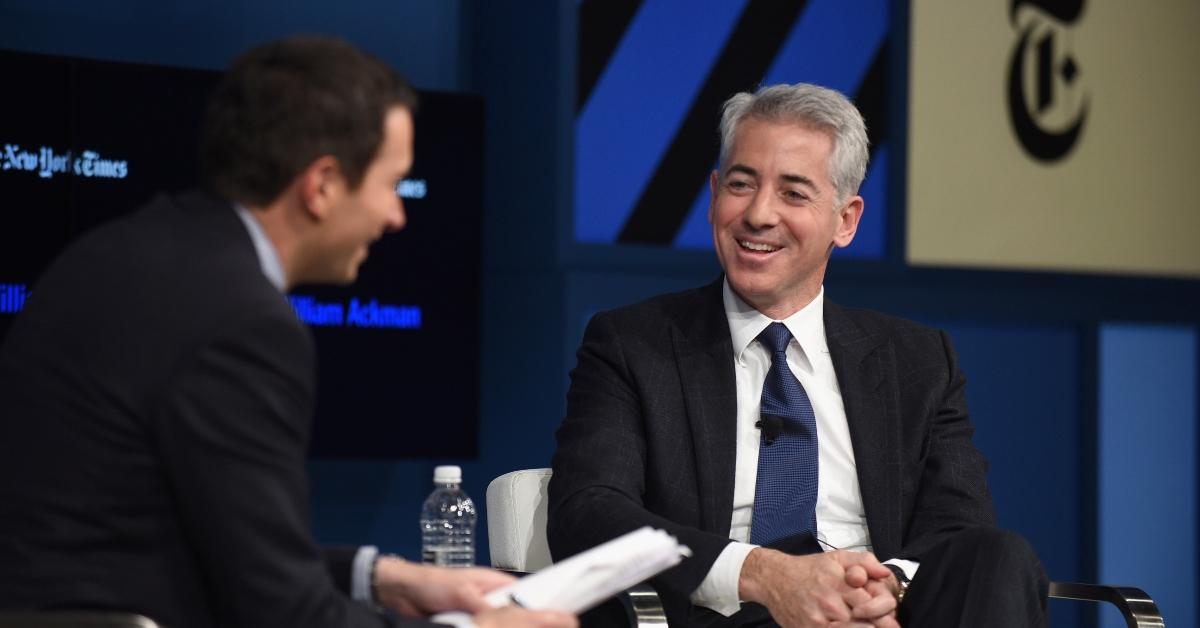 However, even SPACs that have announced mergers have been falling. Atlas Crest Investment (ACIC) has fallen 10 percent, while TS Innovation Acquisitions (TSIA) is down 3.8 percent. The massive sell-off was triggered after Churchill Capital IV (CCIV) announced a reverse merger with electric vehicle company Lucid Motors on Feb. 22.
Article continues below advertisement
CCIV stock plummeted 50 percent in two sessions after the deal was announced. The stock, which went for $10 in its IPO, touched $57.37 on Feb. 22 on rumors of a Lucid deal.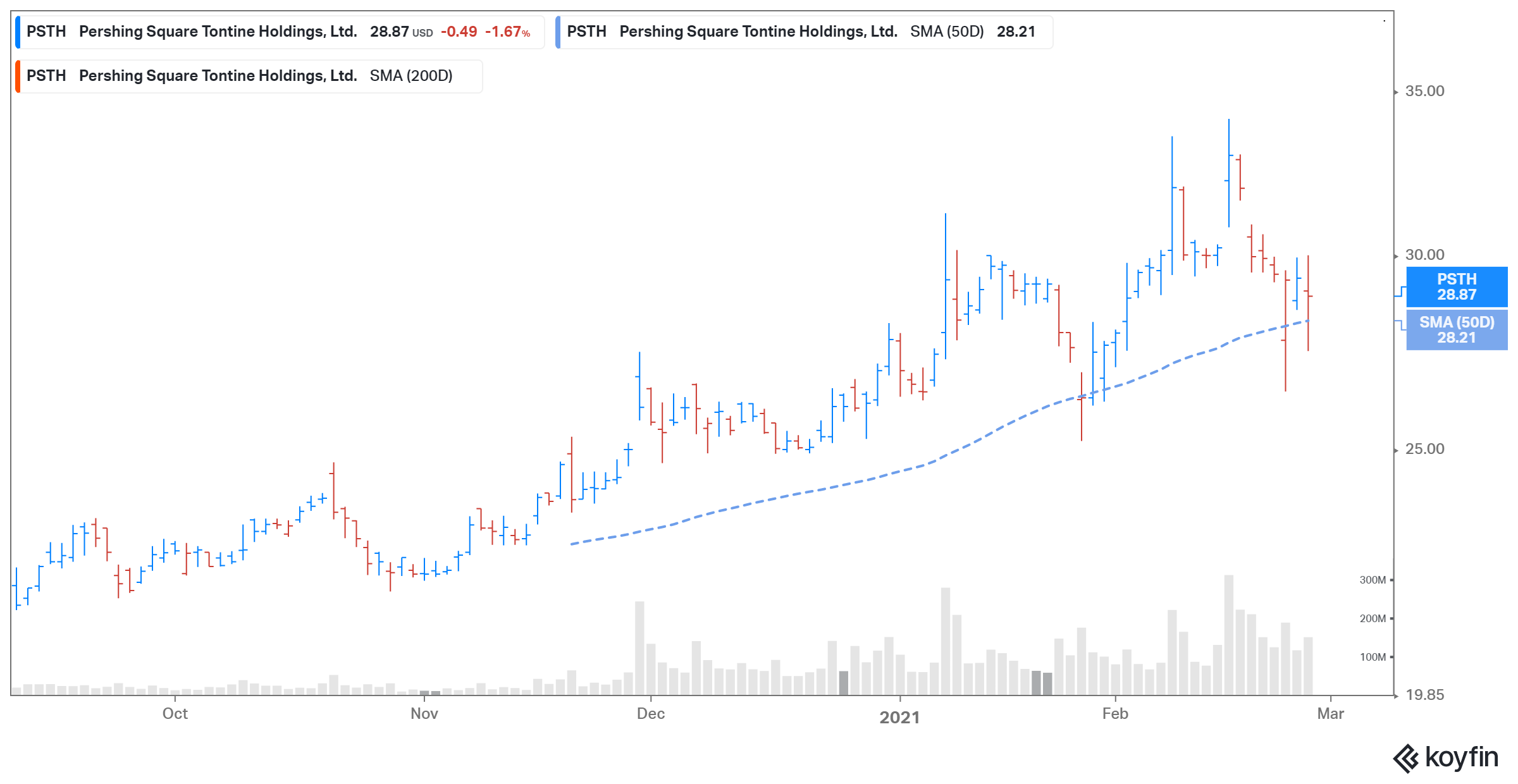 Article continues below advertisement
Pershing Square's performance
In 2003, Ackman founded hedge fund management company Pershing Square Capital Management. The Pershing Square Holdings (PSH) hedge fund returned 70 percent in 2020, compared with 58 percent in 2019. A Feb. 2021 portfolio update revealed some positions in PSH's portfolio.
The hedge fund's top contributors were Lowe's, Chipotle Mexican Grill, Starbucks, and Agilent Technologies, while the top detractors were Berkshire Hathaway, Fannie Mae, and Freddie Mac. Pershing Square had $13.6 billion in total assets under management as of Feb. 2021. 
Article continues below advertisement
In March 2020, Ackman claimed that his firm made $2.6 billion by correctly betting that the COVID-19 pandemic would cause a stock market crash. The firm exited its $1 billion position in Warren Buffett's Berkshire Hathaway, according to Forbes.
Article continues below advertisement
No PSTH merger news yet, just rumors
Currently, there's no clear indication of what PSTH SPAC will acquire. There were rumors that Ackman would be taking Airbnb or Stripe public, but AirBnB went public in Dec. 2020 through a traditional IPO, and Stripe CEO Patrick Collison denied the rumors.
PSTH stock is a speculative bet before a merger
PSTH stock is trading at a 44 percent premium to its IPO price of $20, with no merger announcement. The stock closed at $28.87 on Feb. 25 after falling 1.8 percent that day. This fall in PSTH stock could be a good buying opportunity, based on Ackman's track record. However, the stock is a speculative play until a merger is closed—the competition for merger targets is fierce among SPACs.