Retired and Rich: A Look at Shannon Sharpe's Net Worth, Career, and Personal Life
Retired NFL player Shannon Sharpe co-hosts 'Undisputed' alongside Skip Bayless. What is Sharpe's net worth and is he married? Here's what we know.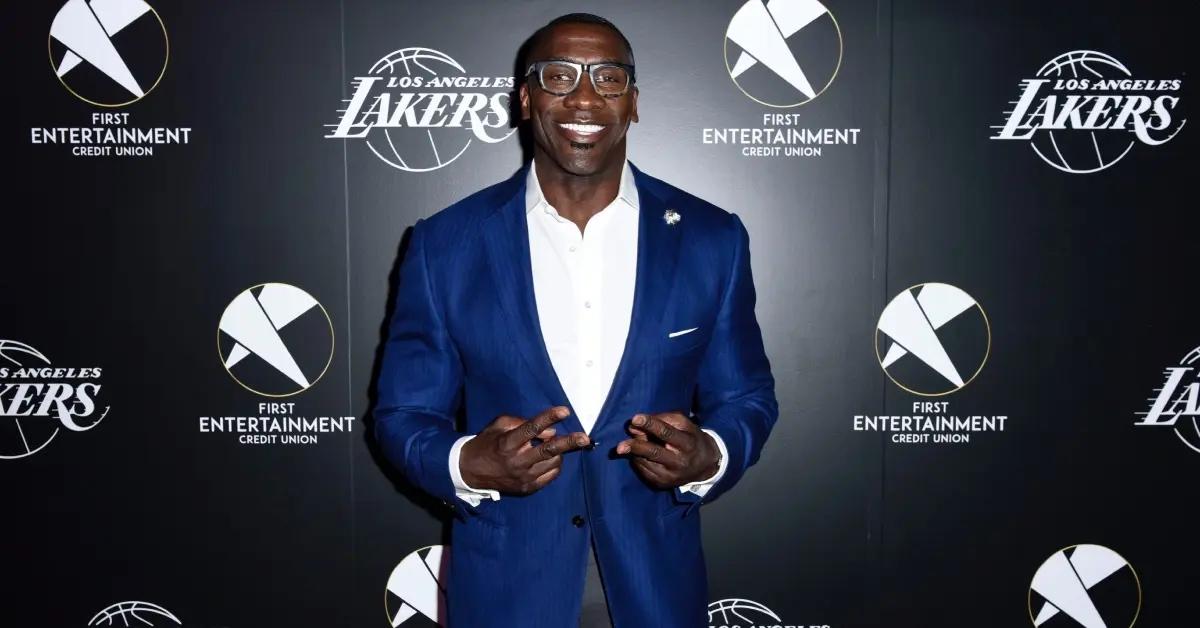 After missing a January 2023 taping of Undisputed, fans of retired NFL player Shannon Sharpe were worried that the sports analyst wouldn't be returning. While many attributed Sharpe's absence to Skip Bayless's controversial tweet posted after Damar Hamlin went into cardiac arrest on the field, it wasn't Bayless who was keeping Sharpe away from the show.
Article continues below advertisement
Article continues below advertisement
Sharpe admitted during the Jan. 4, 2023, taping of Undisputed that he took the day off because Hamlin's incident "struck him differently." While Sharpe acknowledged that he has seen a lot happen during games, he added, "I've never seen anybody have to be revived and fight for their life on the field." Speaking of Sharpe's career, what's his net worth?
We've got the scoop on Sharpe's fortune, including how much he amassed from playing and commentating on sports.
Shannon Sharpe
Retired NFL player and sports analyst
In addition to co-hosting Undisputed, Shannon Sharpe also hosts his own YouTube channel, Club Shay Shay, which has garnered 889,000 subscribers (and counting).
Birthdate: June 26, 1968
Birthplace: Chicago, Ill.
Education: Attended Savannah State University
Position: Tight End
Married: No
Kids: 3
Article continues below advertisement
Shannon Sharpe's net worth continued to rise after the retired from the NFL.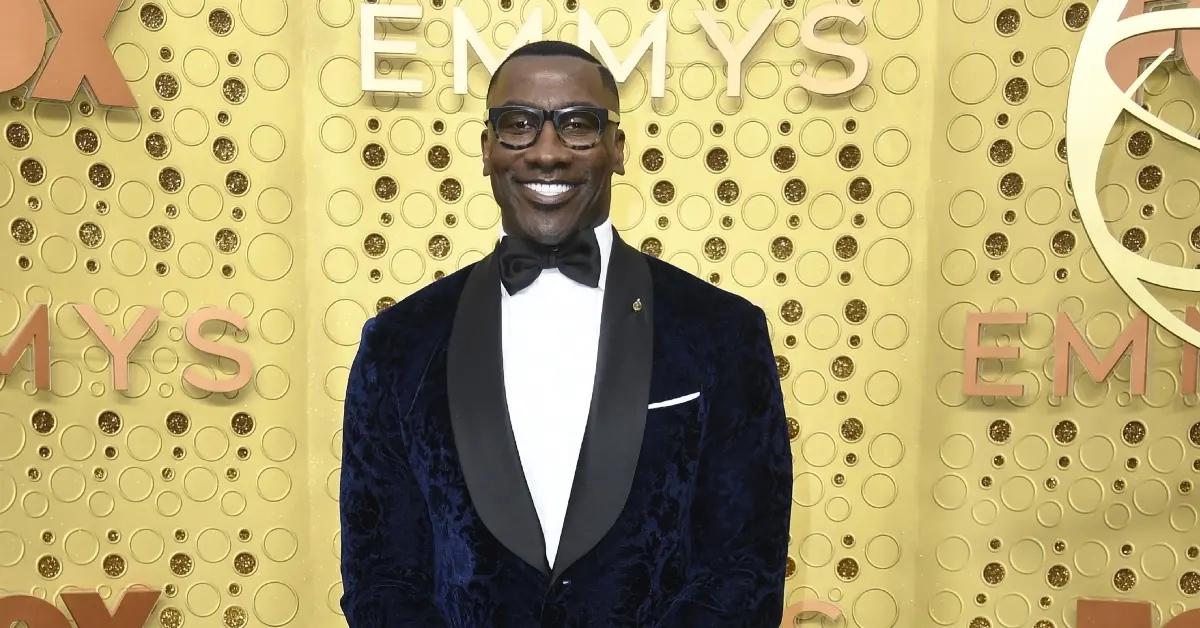 Sharp joined Fox Sports 1 in 2016 to co-host Skip and Shannon: Undisputed. Since then, the two sports commentators have worked alongside each other, delivering their opinions on sporting events and professional players. Perhaps what draws viewers to the sports and entertainment talk show is the bantering that goes on between Sharpe and Bayless.
While much of it is harmless, a tweet Skip posted in January 2023 seemed to have struck the wrong chord, even with Sharpe. After Hamlin's critical injury, Skip tweeted, "No doubt the NFL is considering postponing the rest of this game — but how? This late in the season, a game of this magnitude is crucial to the regular-season outcome ... which suddenly seems so irrelevant."
Article continues below advertisement
Article continues below advertisement
The day after the tweet was posted, Sharpe took the day off, although he doesn't credit Bayless's comment for him being absent. Now that the air has cleared, many can put aside their thoughts of Sharpe not returning to Undisputed, a show that has helped him grow his net worth to $14 million.
Article continues below advertisement
Shannon Sharpe has some pretty impressive stats.
Sharpe may be getting paid generously for co-hosting Undisputed, but he isn't a millionaire because of it. A portion of his net worth comes from playing pro football. The sports analyst played 14 seasons as a tight end for the Denver Broncos (1990–2000, 2002–2004) and Baltimore Ravens (2000–2002).
Article continues below advertisement
Over the course of his career, Sharpe won three Super Bowls and held many records including 10,060 yards and 63 touchdowns at the time of his retirement. After Sharpe retired from football in 2004, he took on a role at CBS Sports, working as an NFL commentator for The NFL Today.
Article continues below advertisement
After spending about 10 years at CBS Sports, Sharpe decided to step away from the job over allegations of sexual assault. Some years after that, the retired football player returned to sports broadcasting, working for Fox Sports 1.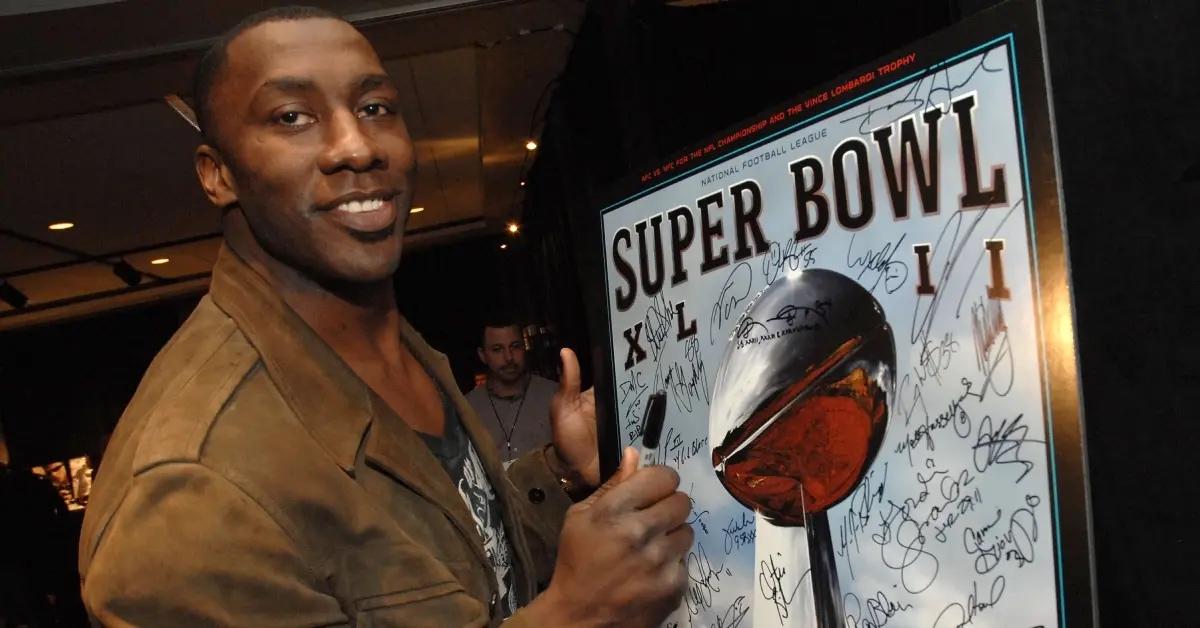 Article continues below advertisement
Article continues below advertisement
Shannon Sharp retired from football in May 2004.
Sharpe reportedly retired from football because he felt it "best suited [him] and [his] family at [that] stage of [his] career," The Denver Post shared. Although Sharpe felt he had accomplished all he could in football, he didn't exactly step away from the sport. He merely transitioned to a new role that still allowed him to focus on it.
During the first few years Sharpe worked as a sports commentator, he came close to being inducted into the Pro Football Hall of Fame. By 2011, he had successfully been elected.
Article continues below advertisement
Shannon Sharpe was raised in Georgia.
Sharp was born in Chicago and raised by his grandmother in Glennville, Ga. His parents reportedly divorced when he was just three months old, resulting in him and his siblings moving to Georgia. As unfortunate as it may have been, Sharpe went to Savannah State University where he excelled athletically.
Article continues below advertisement
Although Sharpe has never tied the knot, rumor has it he was romantically involved with Erika Evans and Katy Kellner. Despite staying single, Sharpe does have three kids.